For a bit of a Father's Day fun, I asked my 11-year-old daughter to evaluate her father's taste in horology, by ordering my watches according to her aesthetic purview.  Many of us buy watches, or more accurately, justify our watch purchases by saying one day we'll pass them on to our sons and daughters.  How often though do we actually stop and wonder if our own tastes line up with our children's at all?

Will they actually think dad had good taste 40 years from now, or will it end up listed on eBay while it's still warm?
So then, to put my taste to the test, here are her choices without fatherly influence, from best... to blah.
The Top Three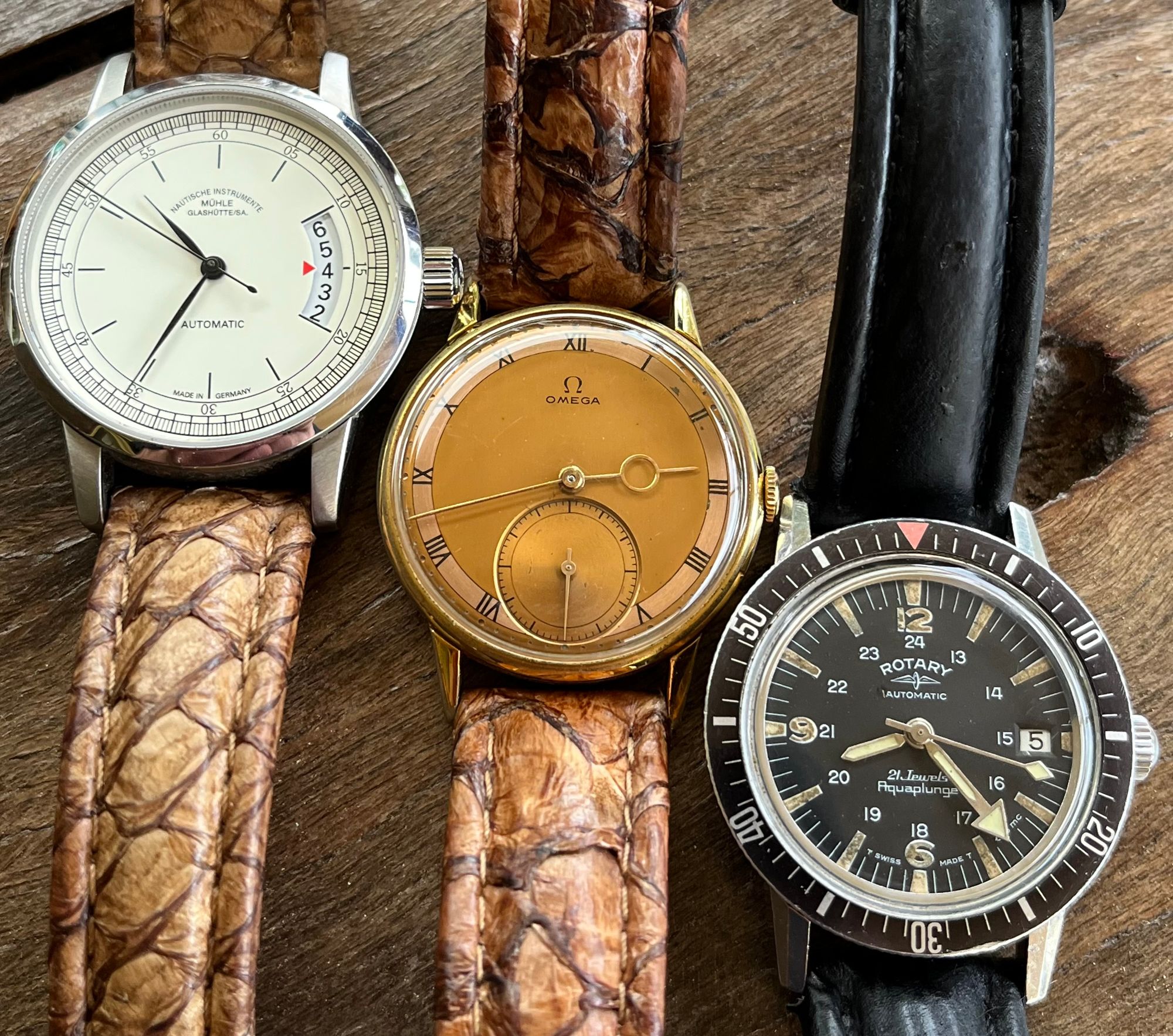 Number 1 - Mühle-Glashütte Metior Ref M1-26-50
I was somewhat surprised and completely chuffed that the Mühle I'd chosen 12 years ago to celebrate her birth was her favourite. I'd not told her previously that this watch was both for and because of her.
I wanted to have a beautiful, high quality piece to commemorate her arrival which would later become the gift of an heirloom, and a birth year watch. I found what I was looking for online and immediately knew it was 'the watch' … but sadly the retailer was out of stock and uninterested in helping me source one. I spent a few months scouring the web for another before discovering that Peter from Define Watches was the Australian importer and distributor of Mühle. I explained why I wanted one and he immediately offered to chat to Thilo Mühle. Turns out the Mühle-Glashütte Metior had been out of production for a few years, so parts reservations covering warrantable events were due to expire.
Not long thereafter, the very last, brand new, NOS, Metior no. 567 arrived to celebrate the delivery of a newly minted first daughter. Whilst nothing can match the high octane, fiercely emotional experience of her birth, it was pretty special to tell her the story and witness her surprise and pleasure, seeing the intention and effort that went into sourcing the watch reflected in her delight.
My daughter is a complex being, an intelligent and artistic aesthete who I aspire to be more like often. Neither of us care that the her Mühle encases an ETA 2824 movement, rather than an in-house German calibre - I didn't really have a concept of such things back then. What matters is that it's a shared artefact which we both like the look of and treasure, as we do each other.
The Absentees - SADA Two Register Chronograph & Zenith A782

There are a few watches at the spa, which are consequently missing from my daughter's hierarchy, including a Sada 2 reg Chrono she likes and a Zenith A782, which I suspect she'd have right of screen.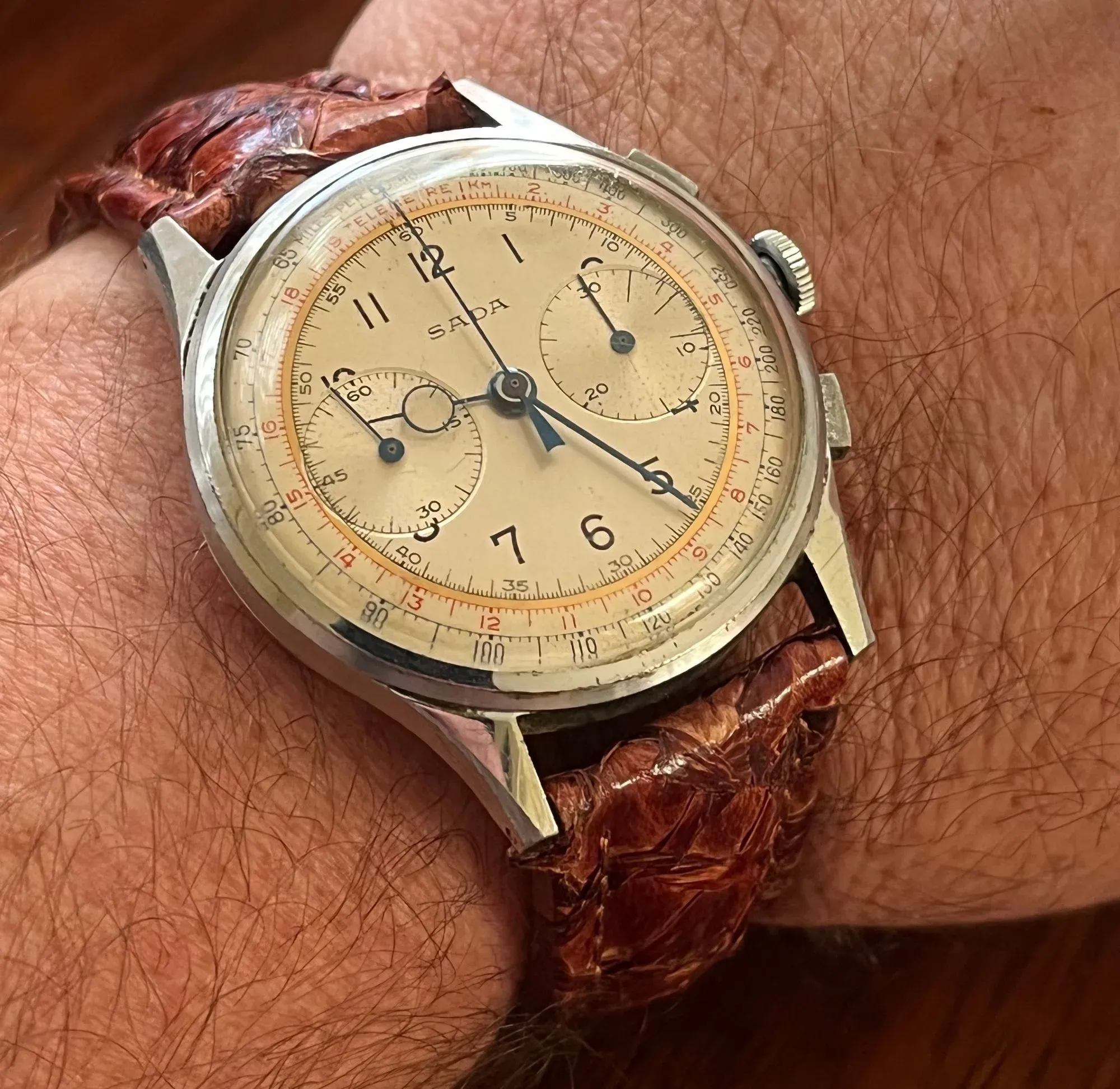 Numbers 2 & 4, The Omega Calibre 30T2 and 1940s Zenith in Steel
There're a few other, again mostly personal stories with these watches, the ones I've kept, and those long discarded.  A speedy MkV Teutonic which I loved until it actually arrived and a Speedy 125 I prized for its horological significance that felt unbalanced on my wrist. Or the Omega Chronostop 176.012 which a couple of eagle eyed Omegaforums members suggested (gently) was sporting a moderately successful redial. At best. This feedback inspired me to do better research, buying reference works like 'A Journey Through Time' and to ask advice if I wasn't completely confident in my own research. The Omega 30t2 and the 1940's Zenith dress watch were purchased with assistance from forum members.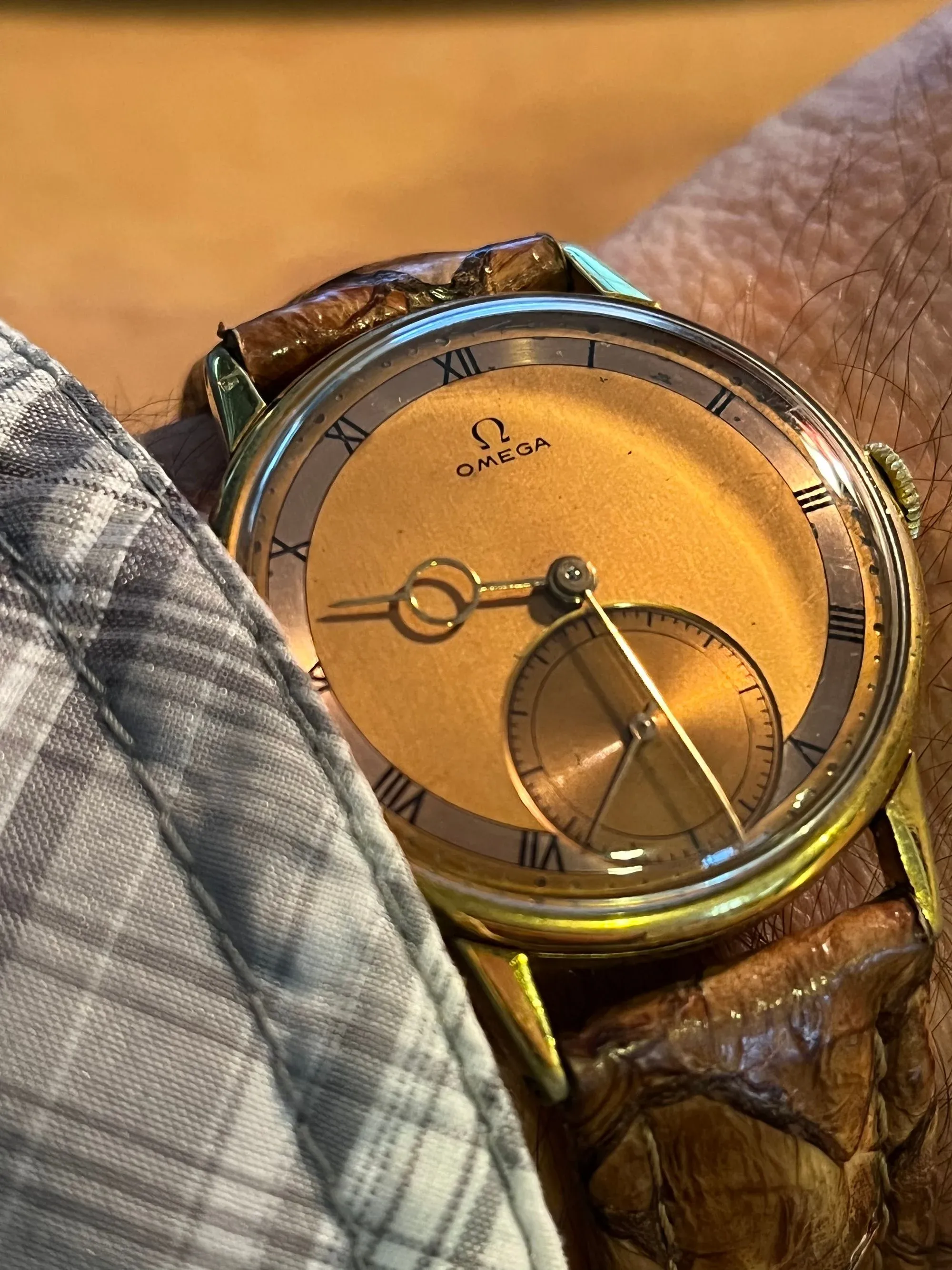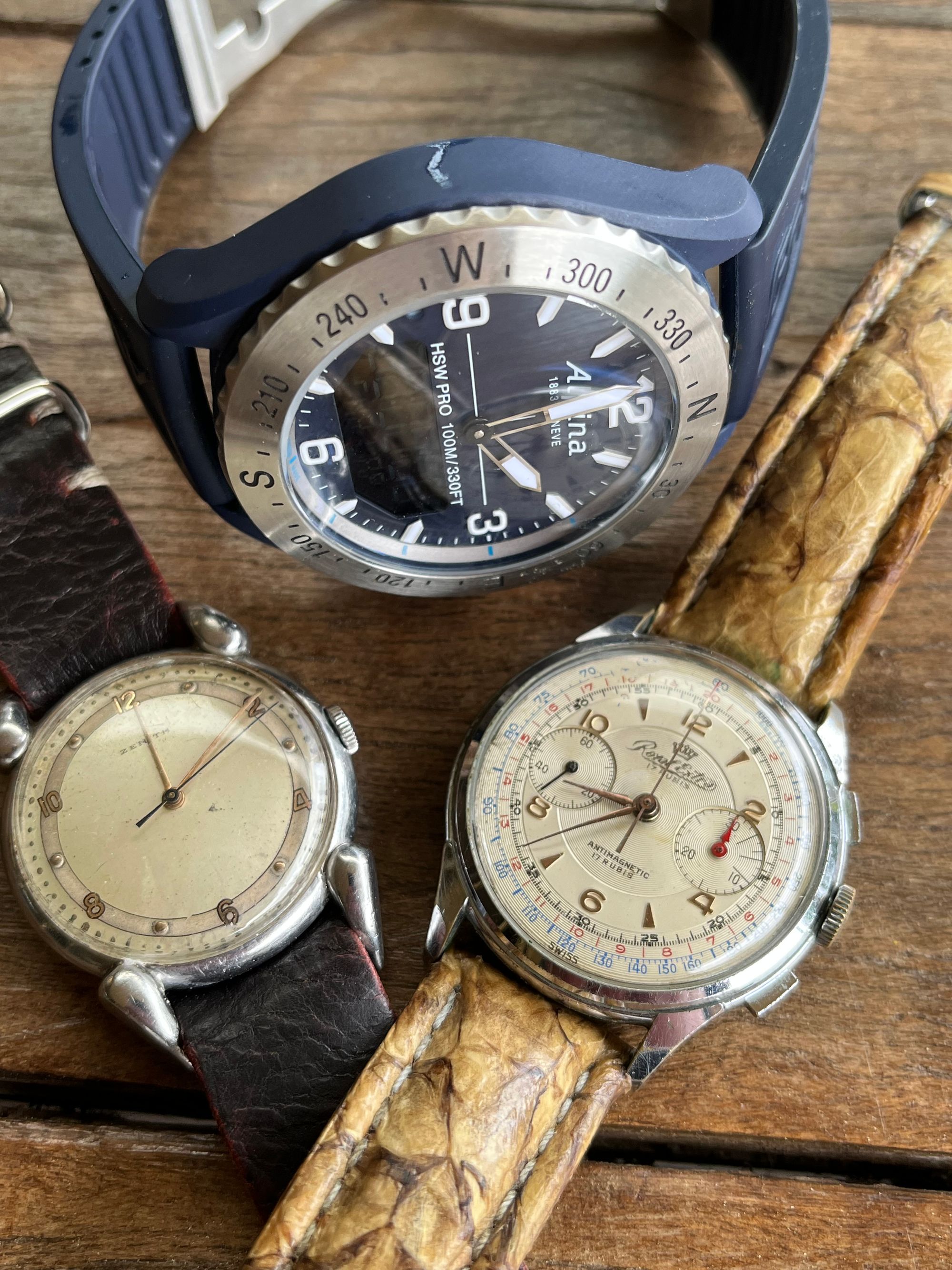 Number 3 - Rotary Aquaplunge 66 18 59
I spotted the very beautiful Rotary Aquaplunge in an Omegaforums WRUW thread and spent a couple of years hunting for my own. The owner, bless him, even sent through links to sales listings every so often. In the end I realised I wanted his specific Aquaplunge.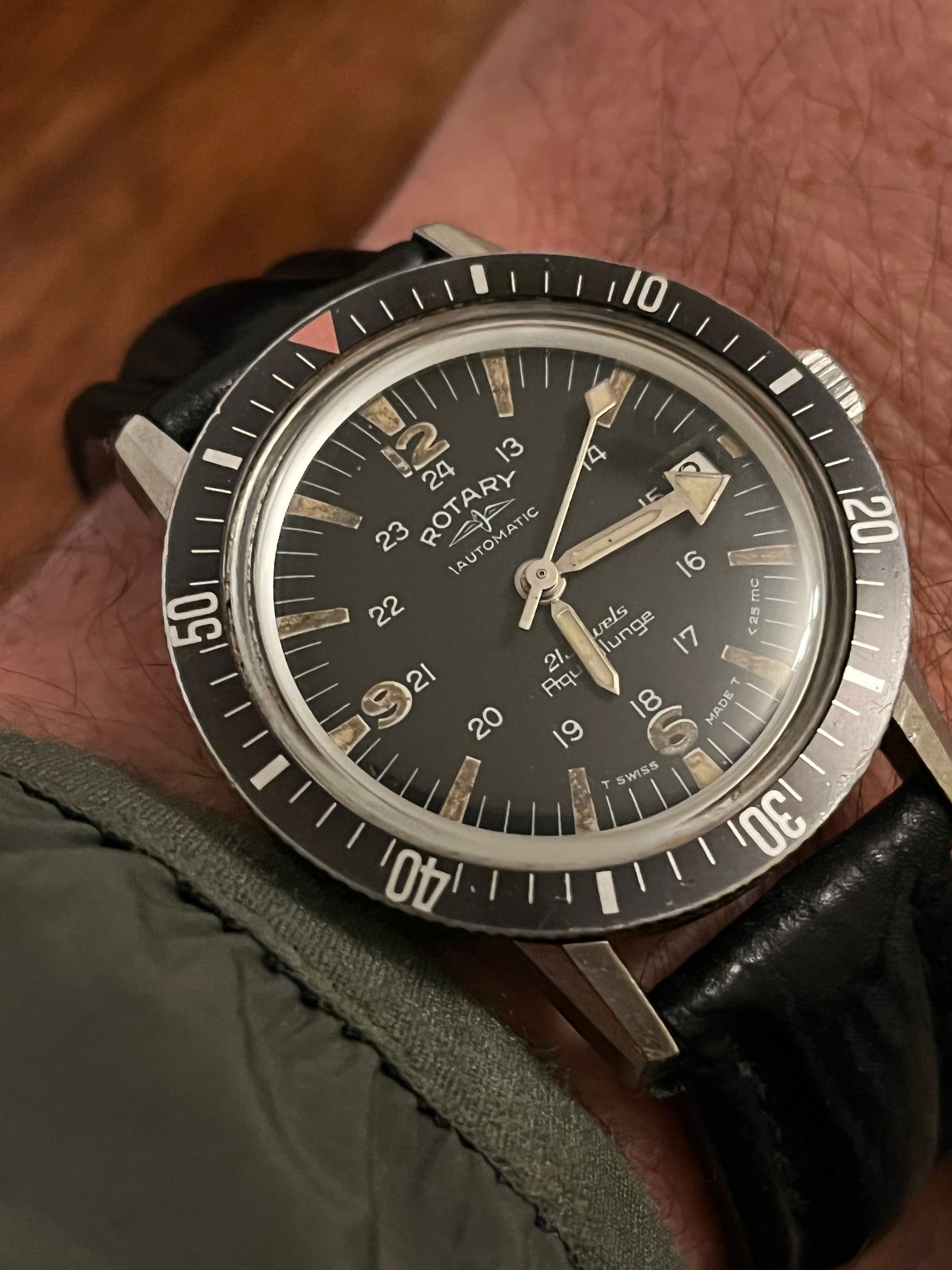 Not Cool, Dad, Panerai PAM 176
The Panerai 176 was an opportunistic swap for the outgoing MkV Teutonic. Sure,  Richemont have cooked the golden goose long past succulence but I still love the simplicity, legibility, rugged toolishness and sandwich dial of the 176. The fact that I got married to my amazing wife wearing it means I'm very unlikely to ever part with it.  It didn't do well with the younger generation at all though.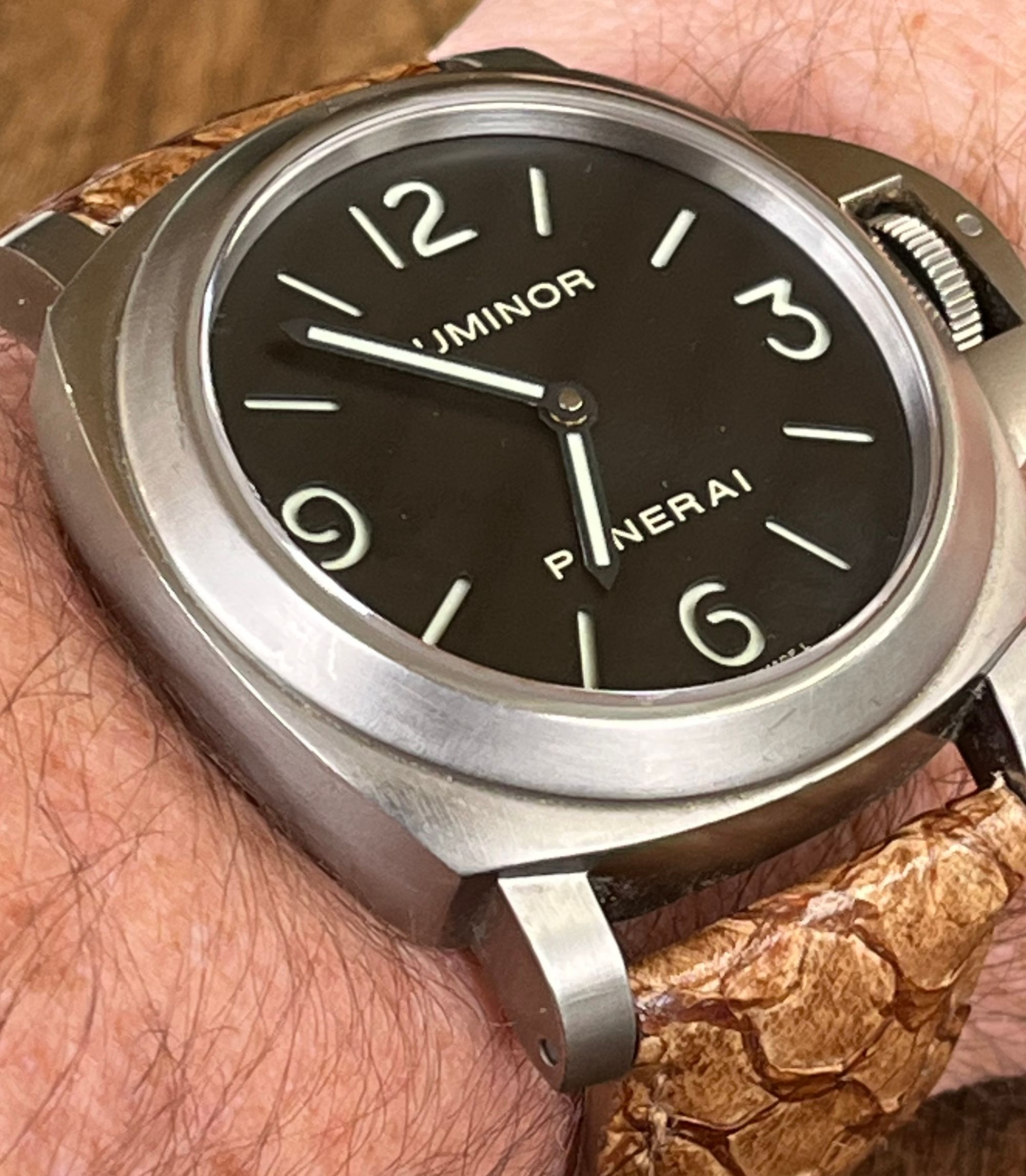 Cheap & Cheerful but not in the running - Casio AMW 320R
I'm very lucky to have spent the last 18 years sourcing wine for an Aussie based wine distributor. This means fairly frequent travel to wine regions within OZ and a yearly trip which takes in Germany, France, Italy and occasionally Spain. I'm off to the Coonawarra and Central Victoria next week! On the first two major trips overseas, I took a couple of vintage pieces. On both occasions, one or both of the watches suffered pretty badly from jet-lag and required expensive repairs. I took that as a sign from the horological deities that I needed to buy alternative timekeepers. Fearing their wrath, I set to the task with alacrity. I grabbed cheapy Casio ana/digi dual time … I like the tool looks, its dual-time functionality and the fact that it cost me $23 on eBay.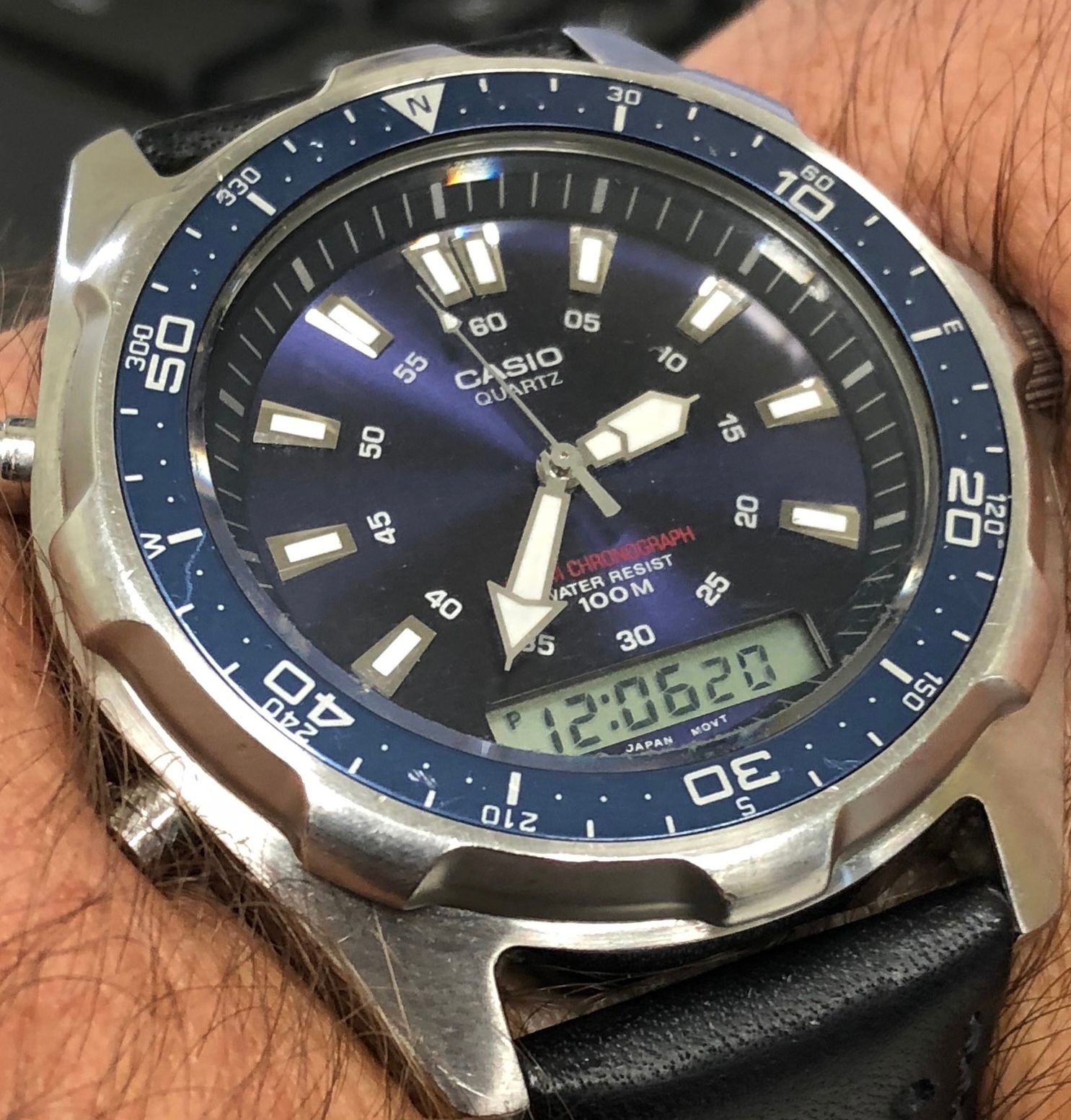 Number 6 - Alpina X AL283X5AQ6
Not that I was averse to getting a traditional dual time watch but living in an unusual time zone ruled out a GMT and I'm not a fan of dual or triple movement watches. Briefly owning a Glycine Plaza Mayor fixed that! In the end, I bought an Alpina X ana/digi, which offers multiple time zones, GPS and a step/distance tracker, which in turn inspired me to lose about 20kgs!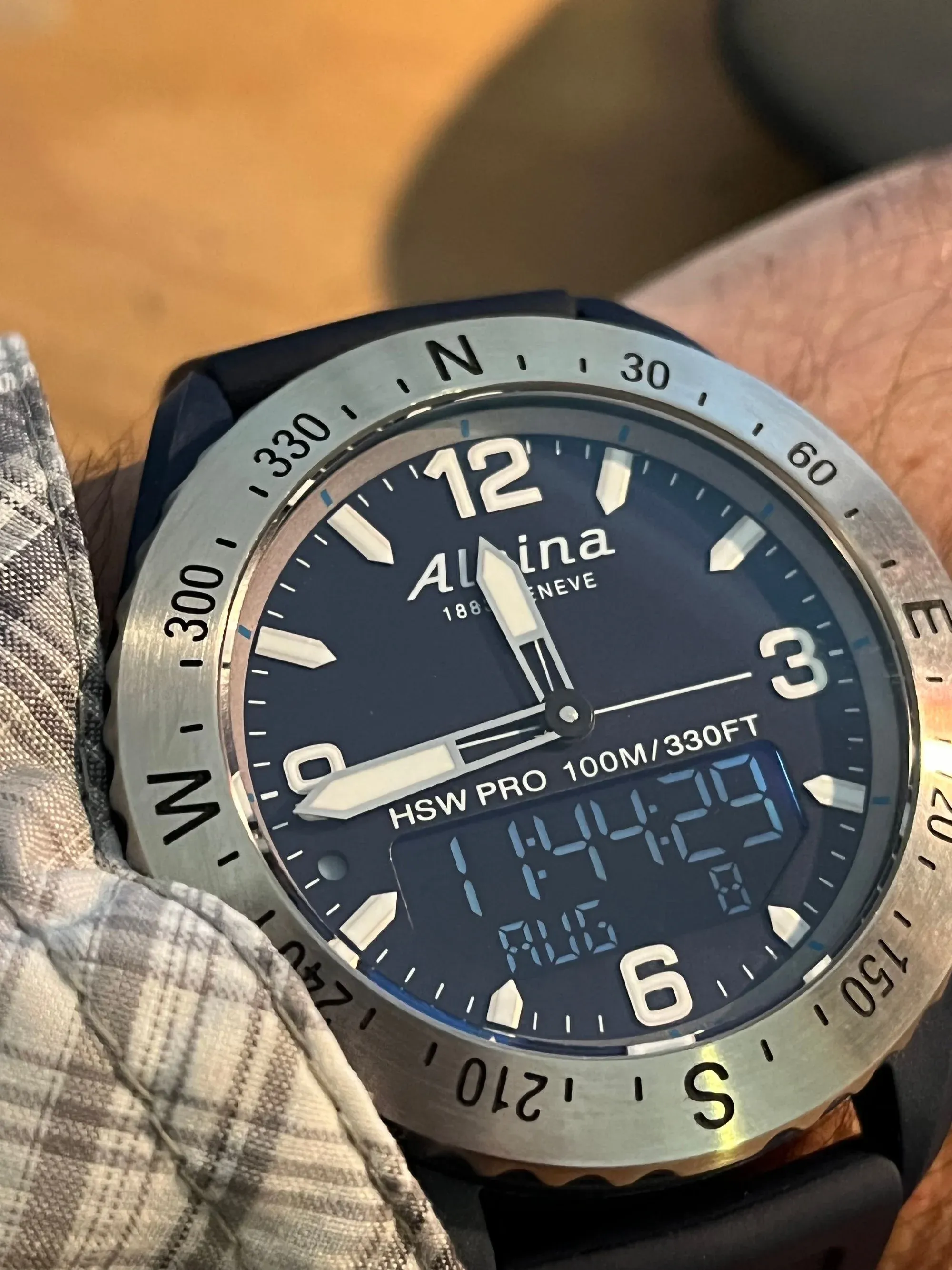 Birch & Gaydon Land & Water Type 1
Most of the other watches were spontaneous purchases and 'perhaps' if there were an explanatory Venn diagram, the 'Friday night' and 'consumption of  tannin infused beverages' circles would be bumping uglies. The late and unwelcome arrival of the  'f#$k, I bought another watch' sphere makes for an awkward unplanned threesome. Well sometimes … because most of these purchases I love. In addition to getting an 'elongated mainspring' from vintage Omega's and Zenith's I also like to buy pieces that are interesting and relatively inexpensive and or unknown,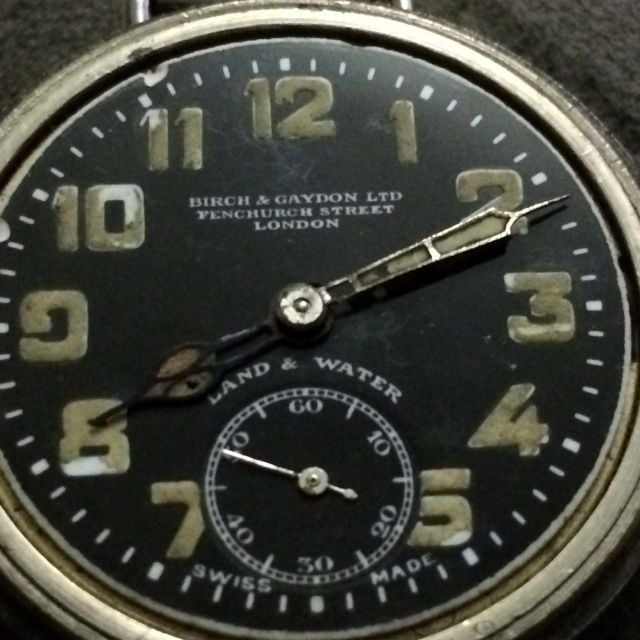 Le Forban Sécurité Mer 53637
I like the Le Forban Securite de Mer. In addition to loving the style, I like having a piece from the era when the brand is reputed to have been issued by the French Navy and which is powered by a French made movement. Given the Besancon's proximity to Switzerland, I wonder how much of the expertise was Swiss?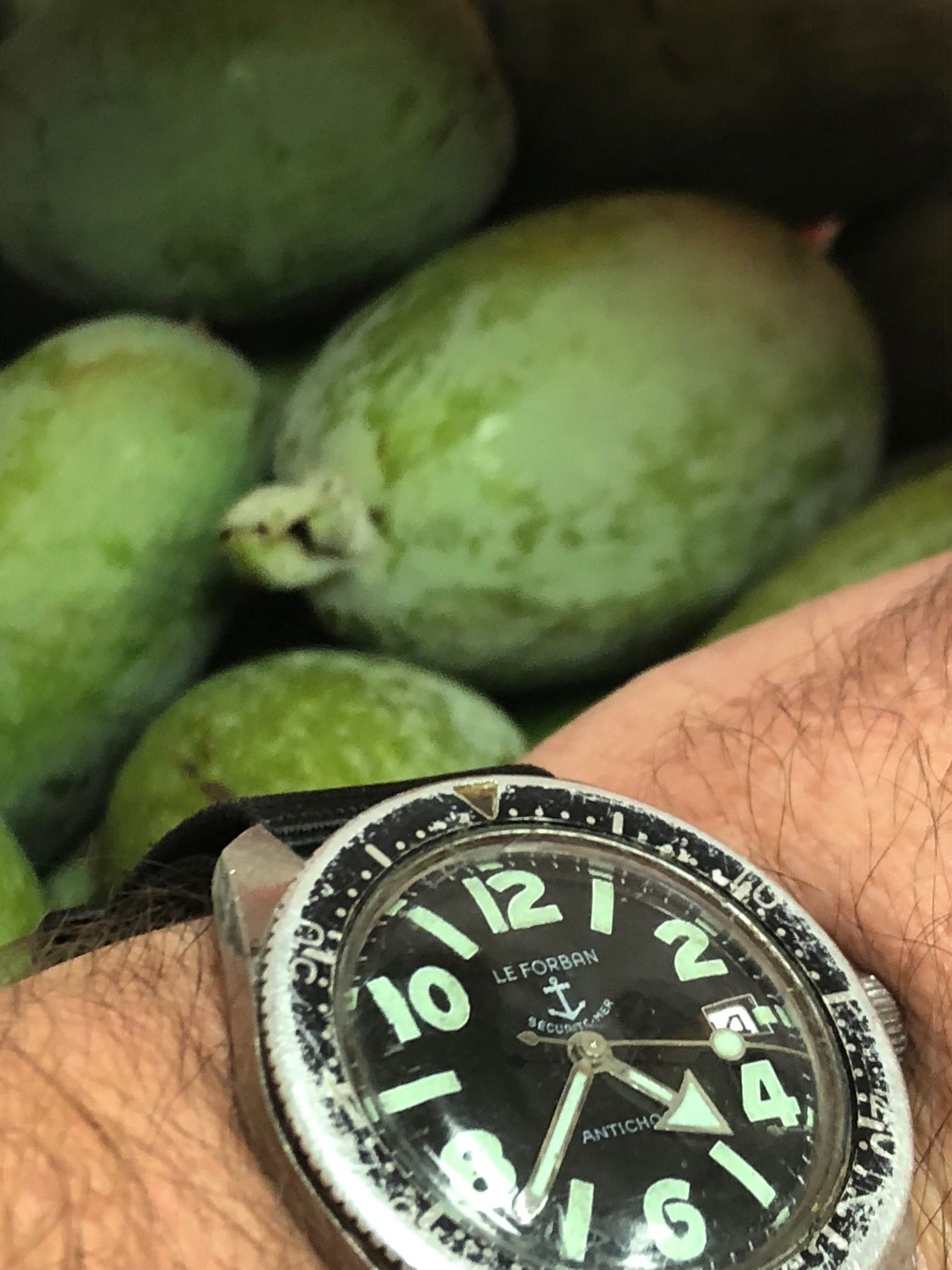 Aquadive - 20 ATM Diver Circa 1970s
The Aquadive, which my daughter dislikes profoundly, I bought 'cos I love the vintage dive vibe and it was very well priced.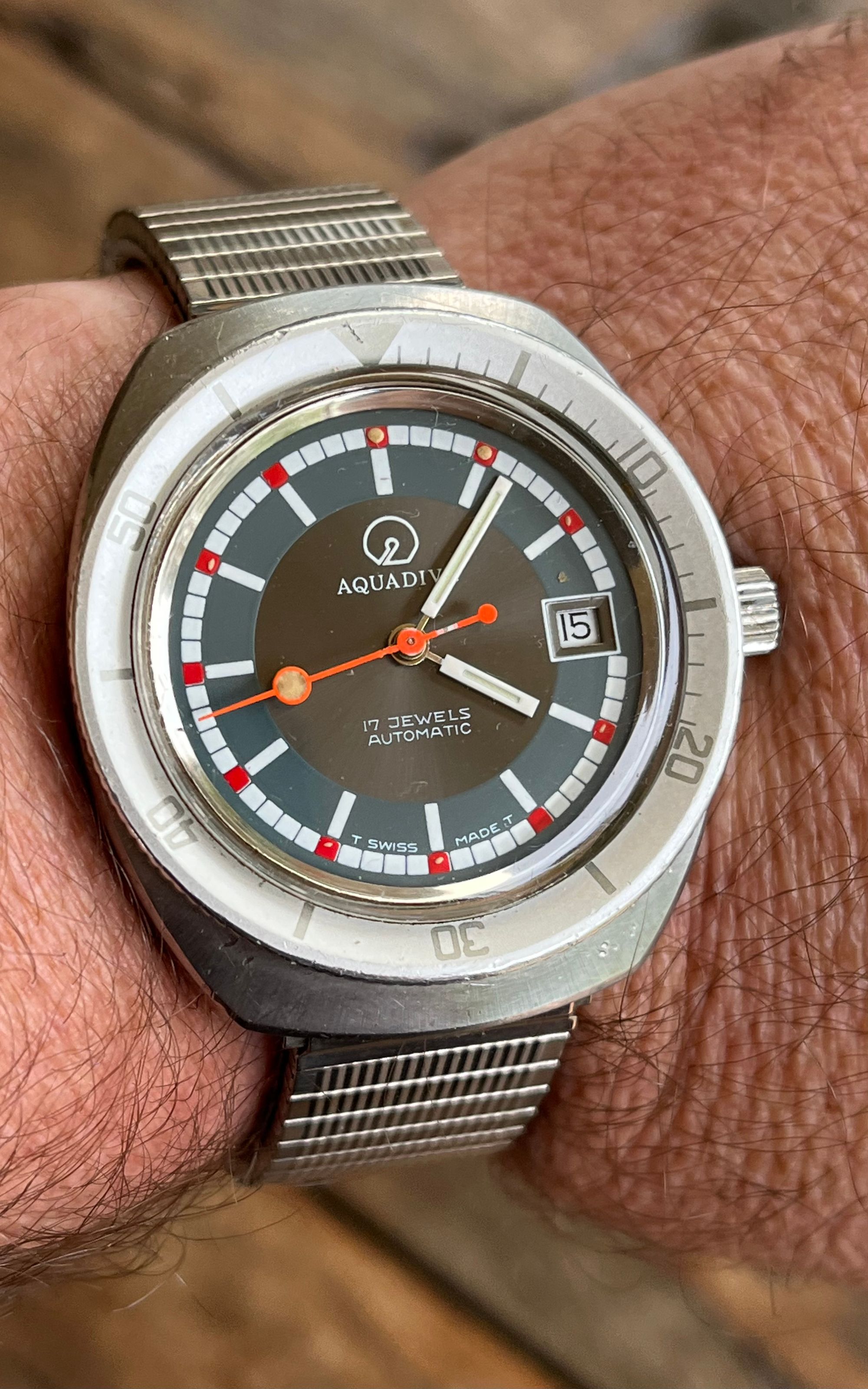 The Also Rans
The more obscure pieces, from Hema, Pimax and the Crown Royal Extra 2 reg Chrono I know pretty much nothing about … the brands must have had short histories. I love the Hema diver with it's pristine dial, patinated lume and delicious second hand but I've no doubt my daughter would preference a traditionally confected lollipop over the eye candy I see when I clap eyes on this one.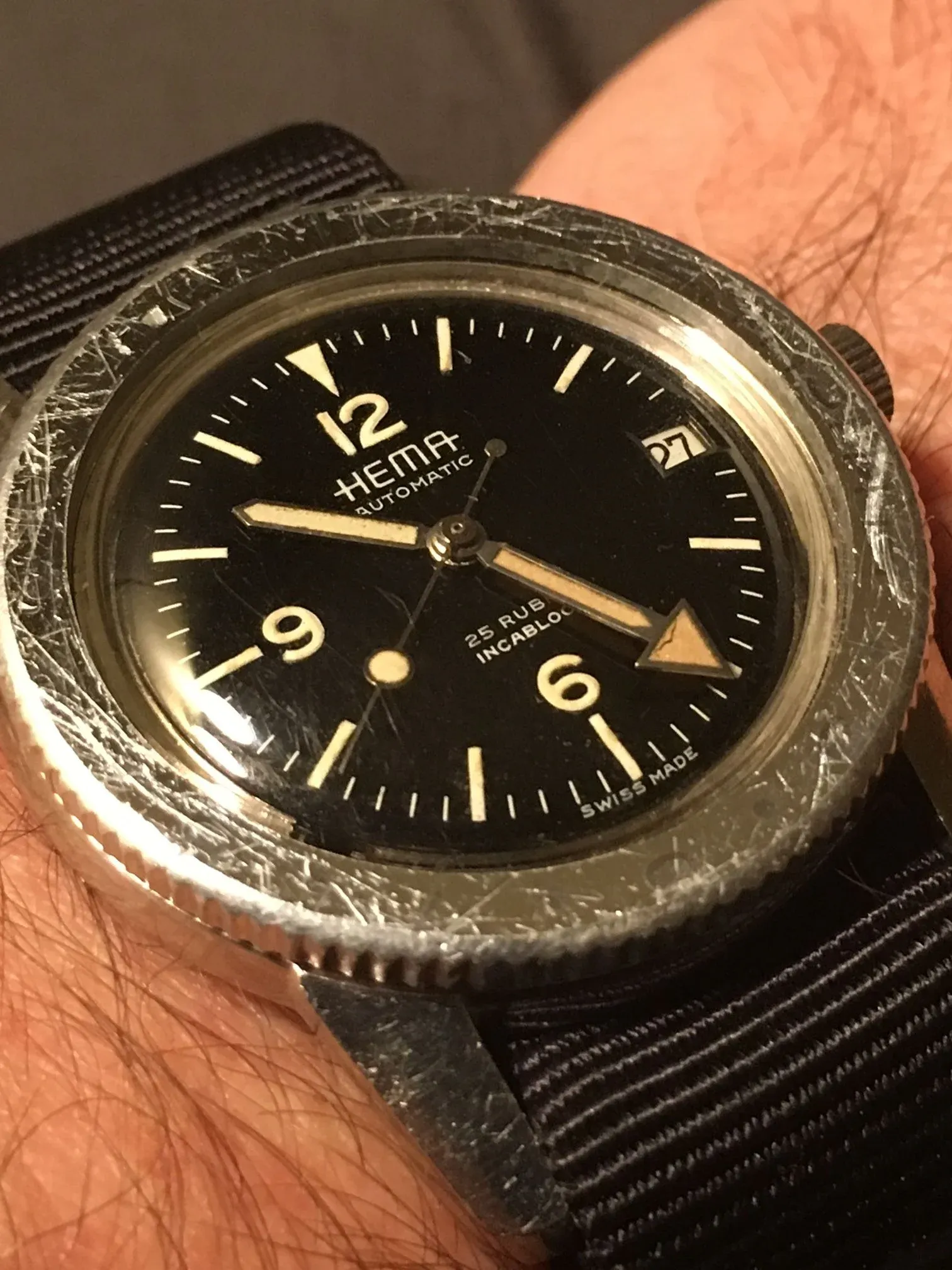 I'm a big fan of the aesthetics of each of these 'lesser' watches. It is nice to be adorned by an unassuming watch whose beauty is undimmed by the blemishes of time and which arguably has been made more attractive for them. I love that these pieces also speak to a hobby that doesn't have to be about having a more expensive or 'desirable' watch than the equally colossal nerd sitting next to you. There's something egalitarian and sensible about that, akin to asking your creative and design astute child to rank your watches according to visual appeal and choosing to learn from her wisdom. It will be a great pleasure to hand the Mühle over to her on her 21st birthday. That said, I really like it and she's a cheeky fekker at the moment, so maybe she'll get in on her 40th.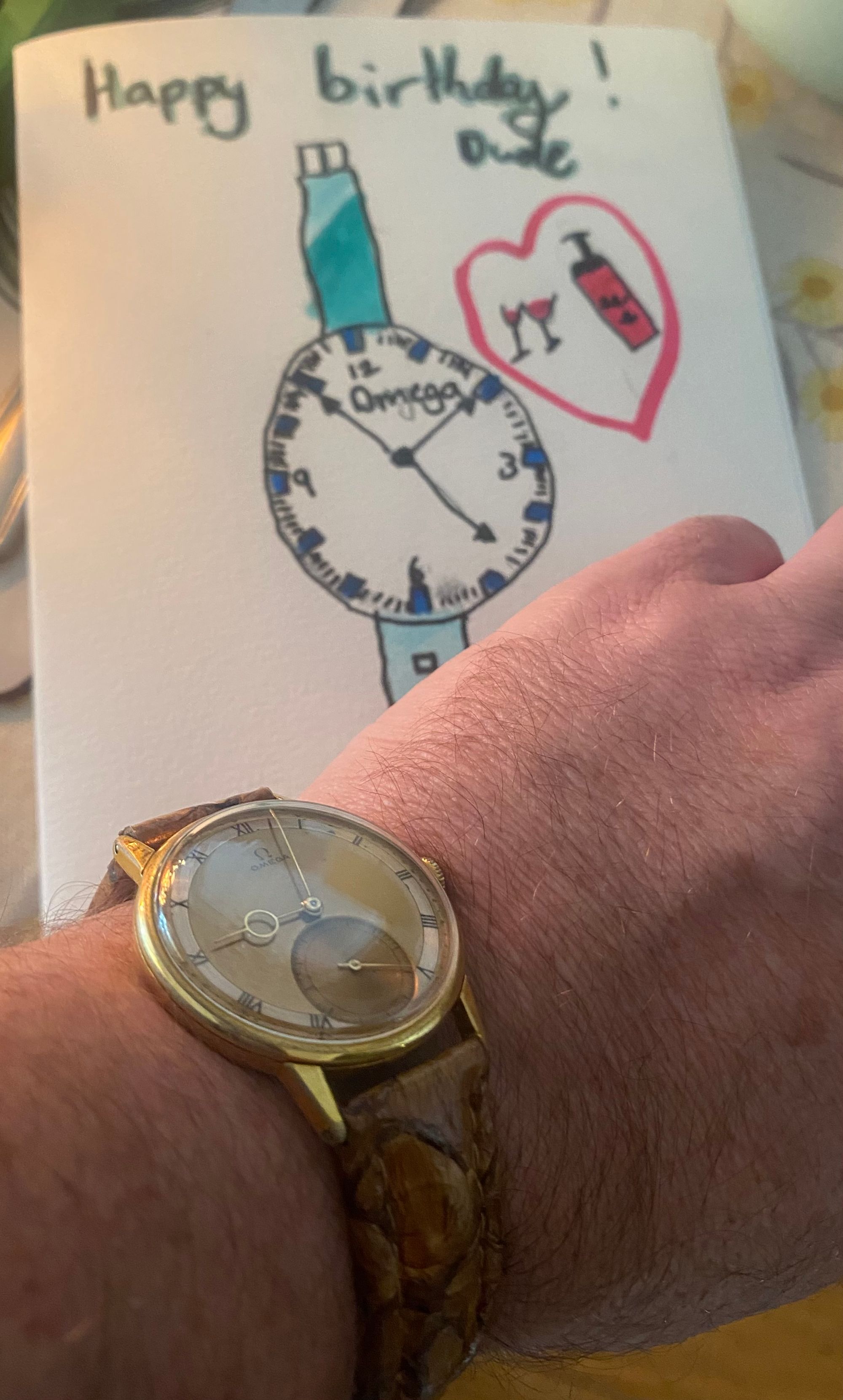 Discussion thread on Omegaforums can be found here: