The B6687 Seamaster is an inspired, assertive and impactful design for a ladies' watch featuring all gold construction, an automatic movement and brilliant finishing. This watch is no shrinking violet, commanding attention with hard edges, curves and shapes never typically seen on a ladies' watch.
An Extreme Design By Norman Morris
Norman Morris was the US importer for Omega during the golden era of the 50's and 60's, through until the 1980's.  More than just a reseller of watches from Switzerland, Norman Morris worked with US domestic case-makers, dial-makers and designers to customise and tailor Omega watches to the American domestic market.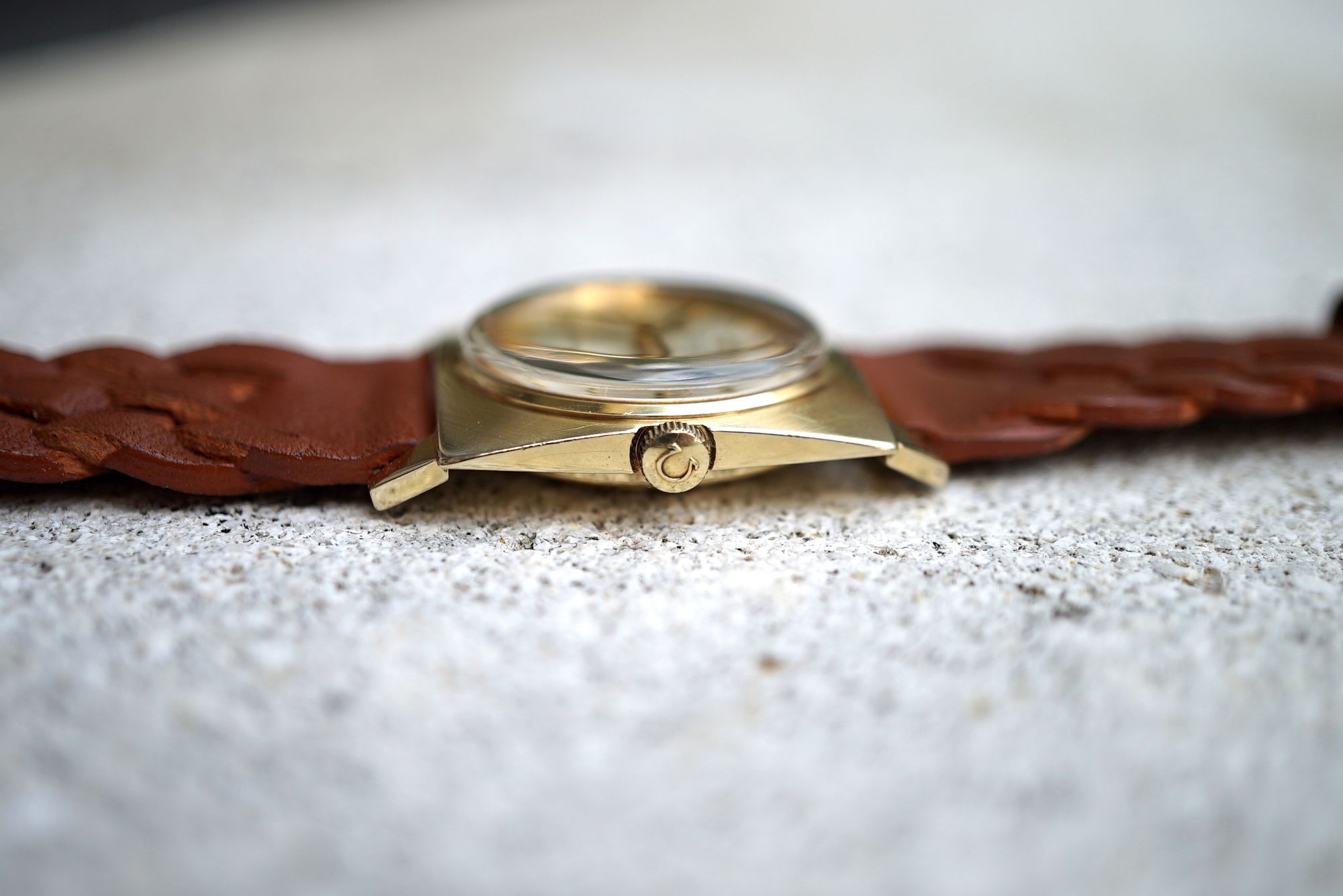 It's hard to imagine today a watch brand affording an importer that much creative freedom with their product but Norman Morris was a genius, responsible for lines such as the Seamaster De Ville and doing an impeccable job of building Omega's brand in the US.  Giving such a free hand also led to some of the most unusual, extreme and bizarre watches of the era, which are very fitting descriptions for the B6687 Seamaster.
This is ladies' watch with a remarkable amount of effort put into the design, beautiful compound curves, hard edges and geometric chaos with circles, squares and triangles intersecting abruptly make this watch stand out easily in a crowd.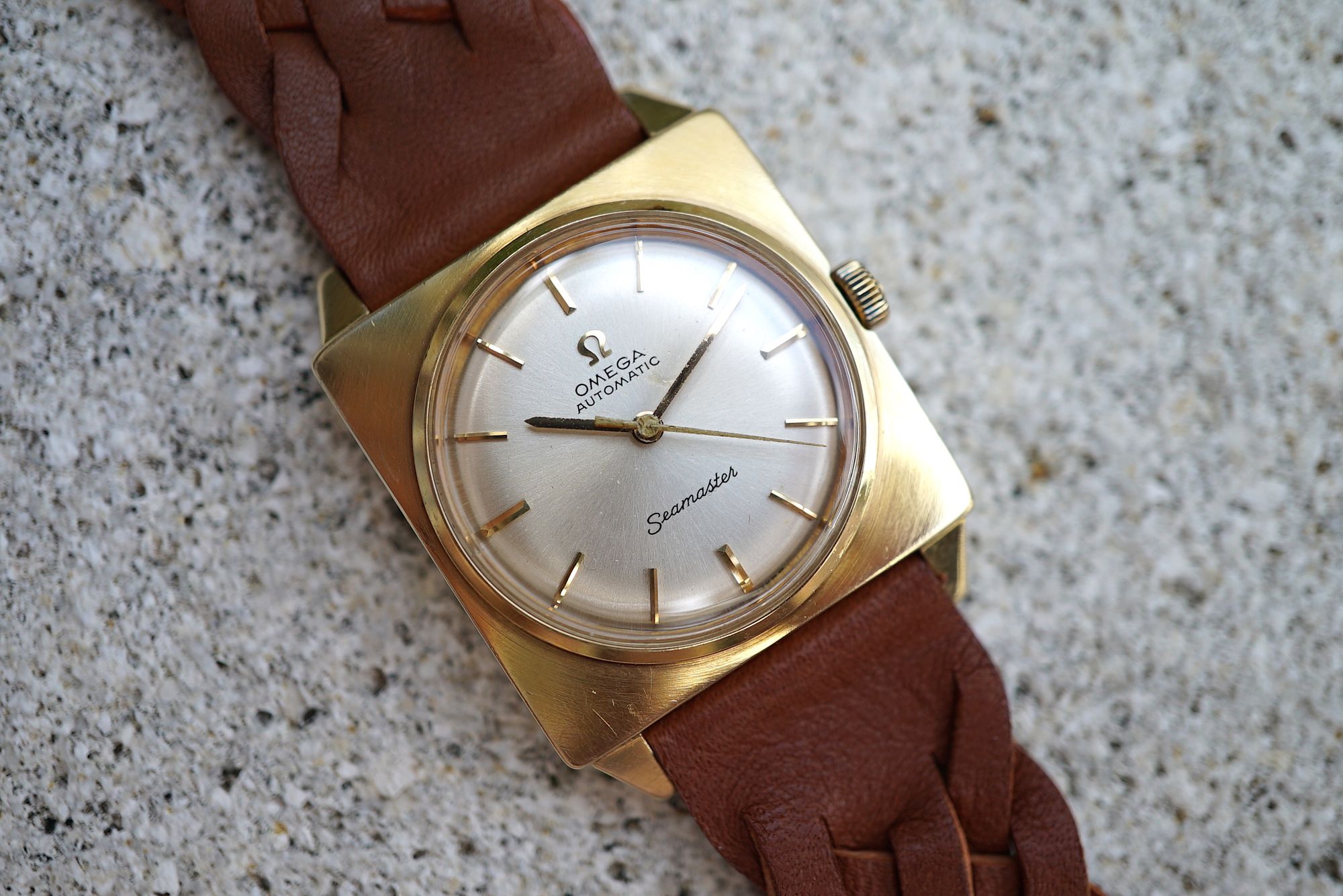 It isn't demure, meek or unassuming.  It's a watch for a Bond villainess, or Sharon Stone in Basic Instinct, it's hard edged, assertive and demands attention.  Modern designers are unafraid to go in this direction with women's fashion, but it was far less common in the 1960s and definitely not something ladies' Omega watches of that time were known for.
It's also an excellent quality watch, made in relatively few numbers for a higher end of clientele.  The B6687 is only available in 14K solid gold, is powered by a high-quality Omega automatic movement, and would have been costly to manufacture given the complexity of the case.
Case & Strap
The case is what makes the Seamaster B6687, there simply isn't anything even remotely like it from Omega before or since.  The cases were produced by well-known US case-maker Jonell, exclusively in 14K solid yellow gold.  Given the complexity of the design, gold may have almost been necessary due to how difficult manufacturing this out of a less workable material like steel would have been.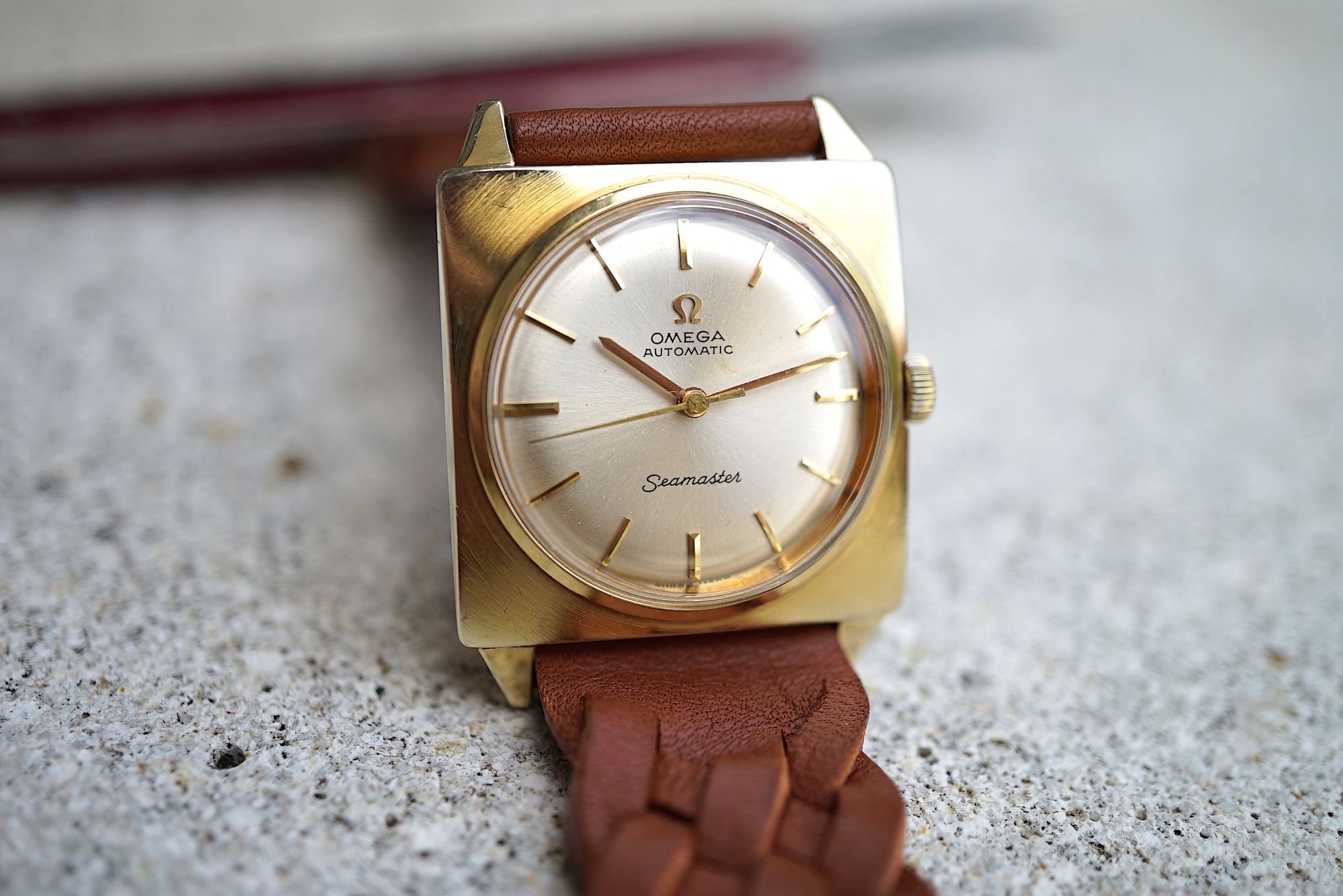 The overall shape of this watch from the front is that of a square, 26 mm by 26 mm in dimension, with triangular shaped lugs attached to that square case at the corners.  Because of how spread out these lugs are, the watch actually does not use a typical ladies size lug-width of 13 mm, but rather has the larger 18 mm lugs typically found in 34.5 mm full-size dress watches of the era.  These lugs appear to be soldered onto the mid-case and appear almost like cat's claws, jutting out at an angle to the rest of the watch.
Viewing the watch side on shows just how much more detail there is in this case, as the square shape isn't a typical prism shape, but instead tapers off in all four corners of the watch to nearly a point.  This gives the B6687 an extremely unusual yet beautiful look, somewhere between a pillow shape and an alien spacecraft.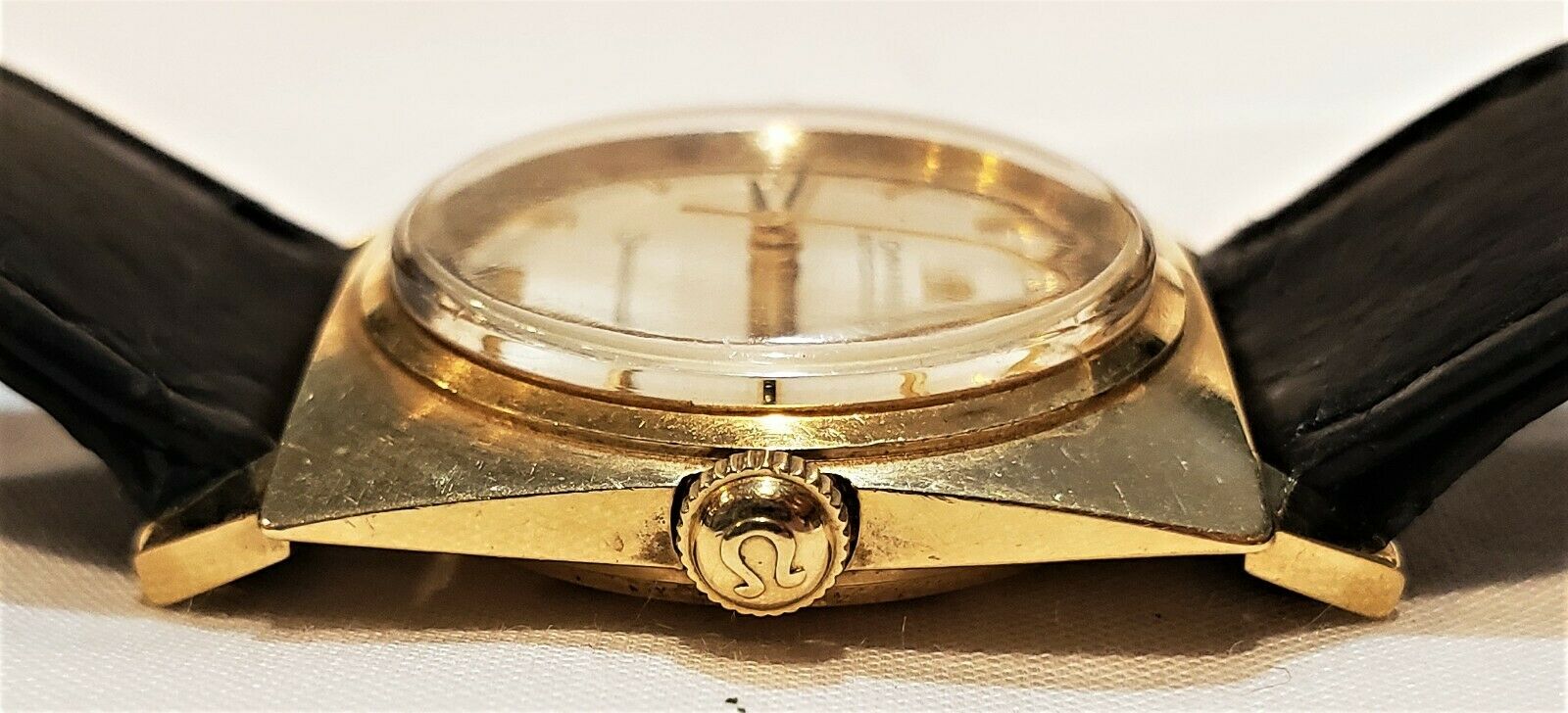 A gold bezel sits around 1.5 mm proud of the case, with a plexiglass crystal sitting a couple of millimeters proud of the bezel again.  The bezel has a polished finish, while the flat mid-case has a concentrically brushed finish, polished on the edges to create a contrast between surfaces and a feeling of added depth.
There is a simple knurled crown, which is recessed slightly into the side of the case, yet still very easily to grip and operate thanks to the thin mid-case.
The very slim and small automatic movement within the watch allowed Jonell to be so incredibly creative with the packaging of this timepiece, making for a piece of high end jewelry that is also very practical.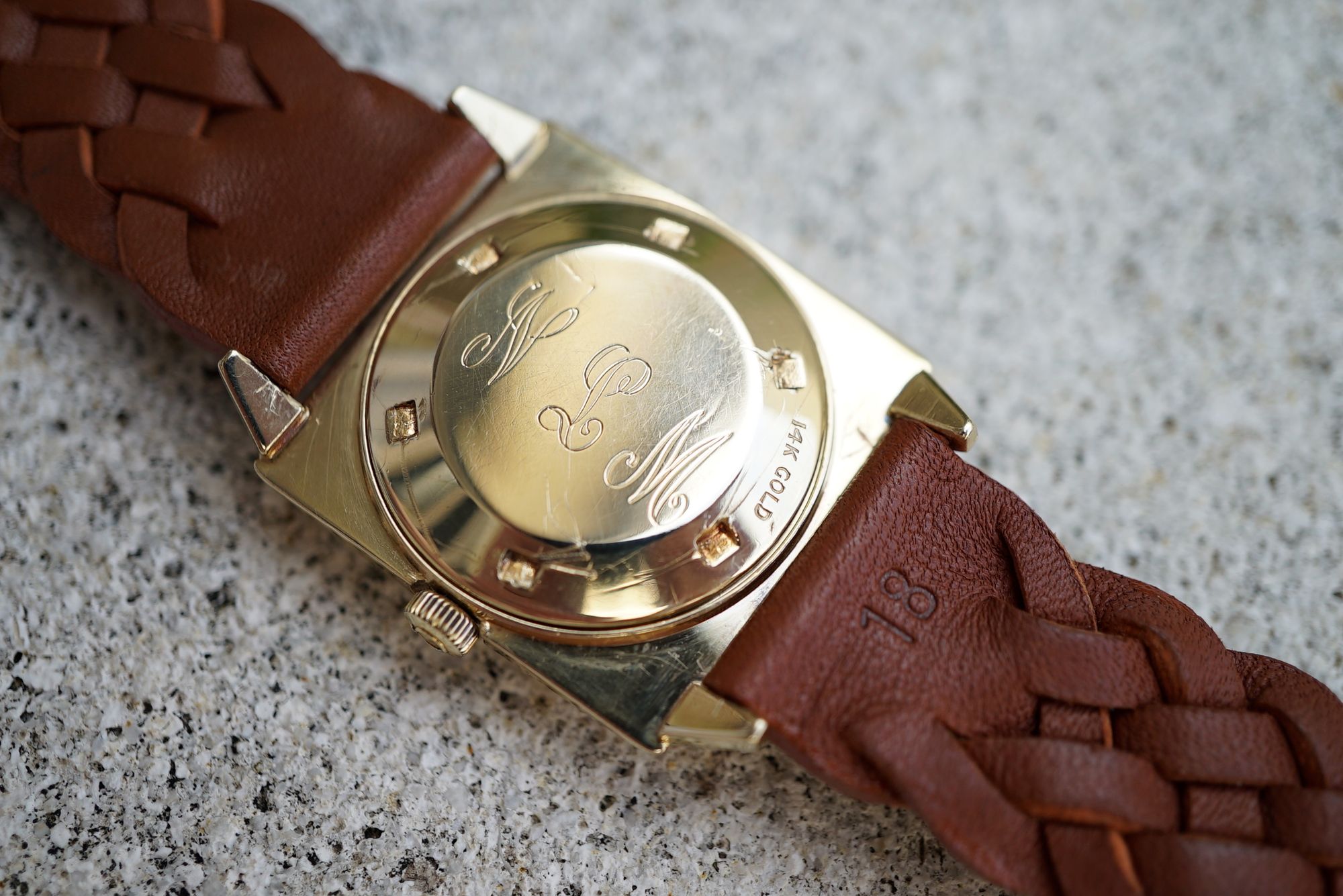 While the case-back is a screw-down design which should decently keep water out, this watch does not have any official depth rating and should likely be kept away from water where possible for this reason.  Aside from the 6-point keying for a case-back opener, there is also an external "14K GOLD" marking on the edge of the case-back, which sits slightly proud of the mid-case of the watch.
The inside of the case-back features the B6687 model along with a case number which varies for each watch, and the Jonell logo of a J with an arrow through it next to a 14K symbol at the bottom to recognise the manufacturer and gold purity.
While the B6687 Seamaster uses the 18 mm lugs of a full-size Omega vintage dress watch, it isn't directly compatible with the bracelets off those watches due to the end-links not being designed to fit this case.  That said, there are some straight end solid gold bracelets that fit, and being that 18 mm is a much more common size for straps than 13 mm, a huge variety of statement straps are available.  That flexibility allows the owner to dress this watch up or down, match it to an outfit, or do something really unique with it like this braided leather strap below.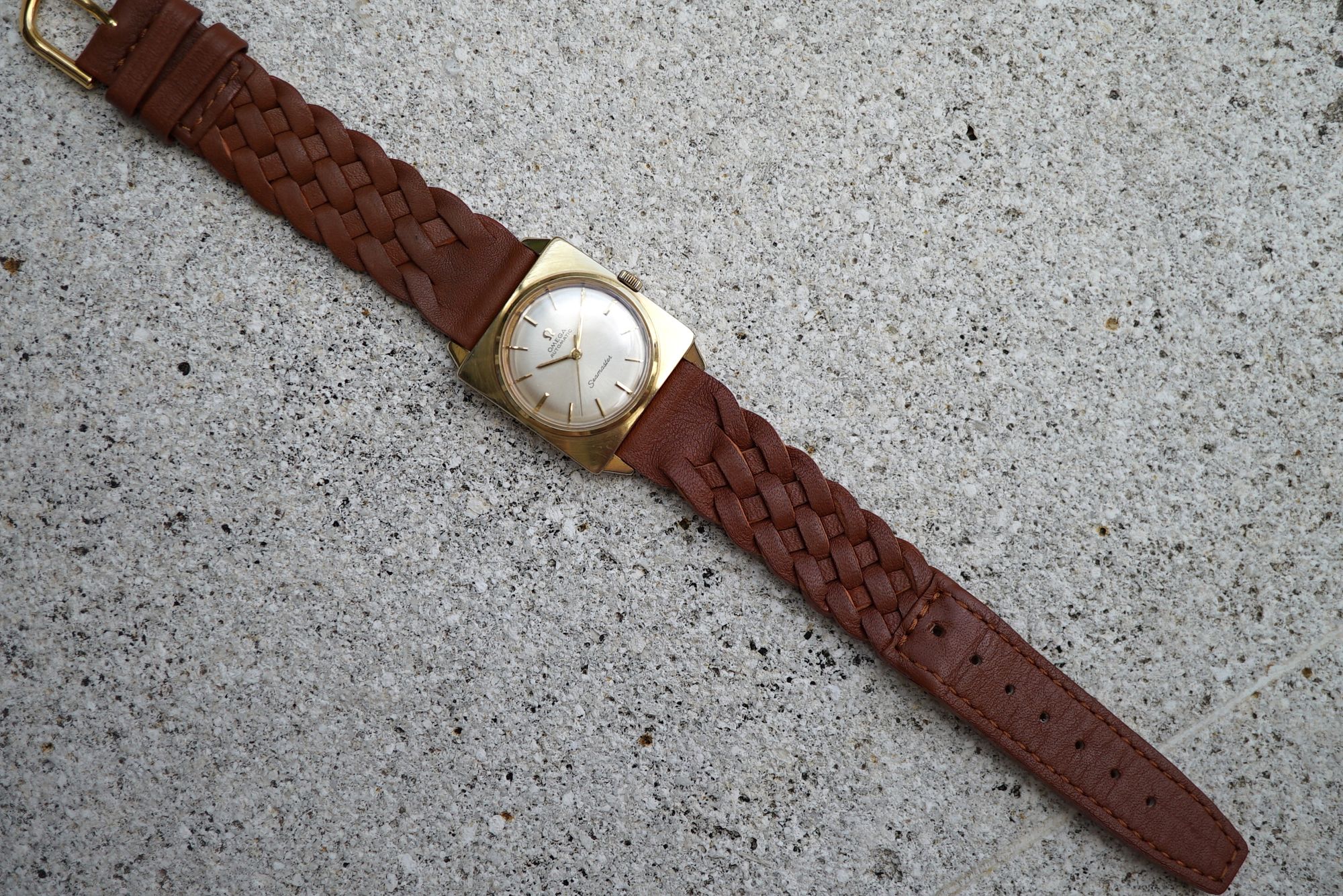 Movement
As the Ref B6687 is a US market only watch, they exclusively use the 17-jewel Calibre 670 automatic movement.  There should be no other movements in these cases, so while several other 67x and 68x variants are compatible, only the 670 itself is correct.  
The reason for the use of 17-jewel calibres in the US rather than the 24-jewel versions found in the rest of the world watches is due to US import tariffs which were applied to watches with jewel counts above 17.  This existed for most of the 20th century and only ended in 2022.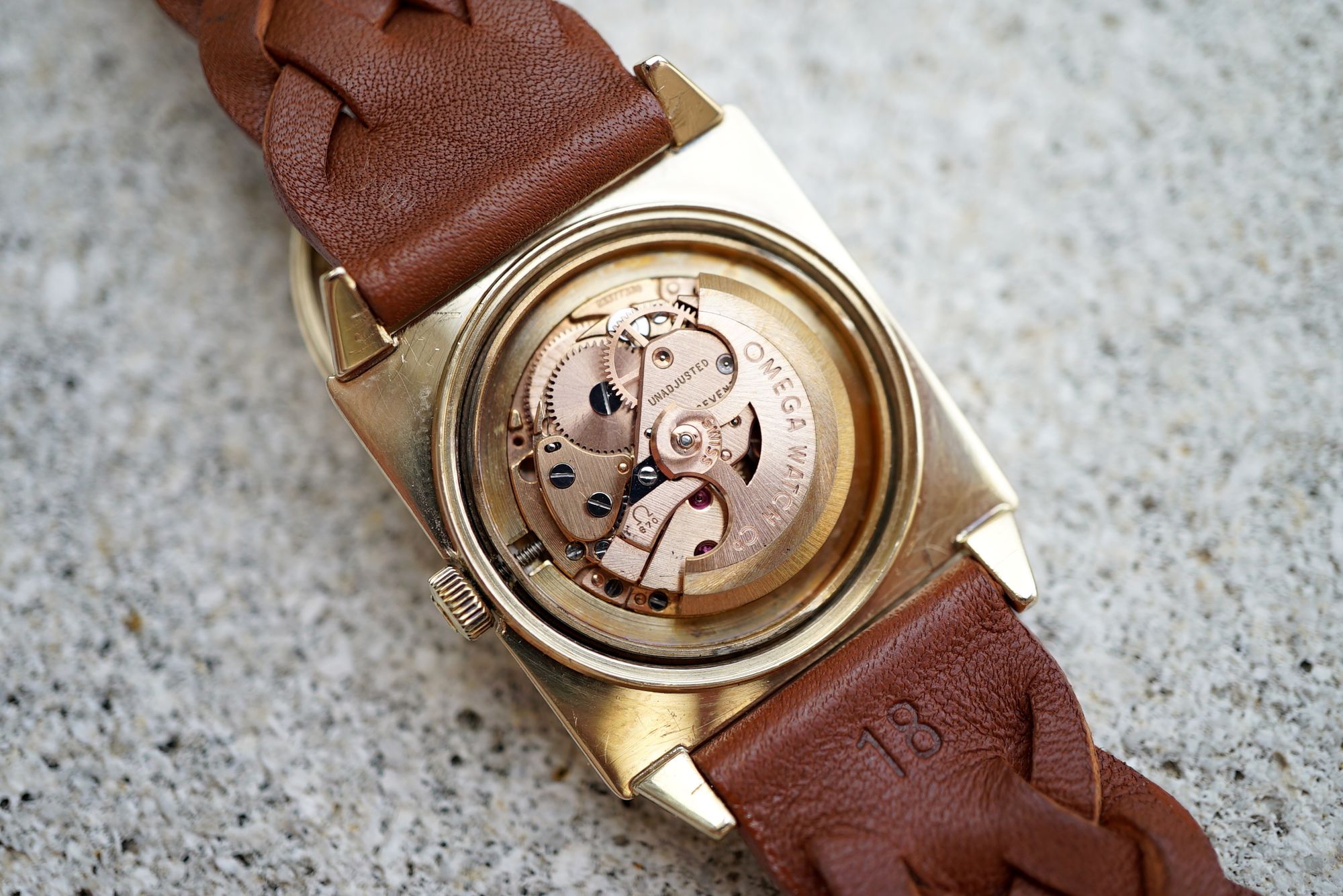 The calibre 670 oscillates at 19,800 vph, and is non-hacking, non-chronometer rated and has a sweep seconds hand.  The calibre 670 features a 40-hour power reserve and a bi-directional winding system.  All of this is achieved in a movement with a much smaller outer diameter of 18mm compared to the 28.4mm of the calibre 561, and in an even thinner package only 4.3 mm from front to back.  The only sacrifice made for packaging is the power reserve of 40 hours, 10 shorter than the full-sized calibre 561, but still more than adequate for daily use.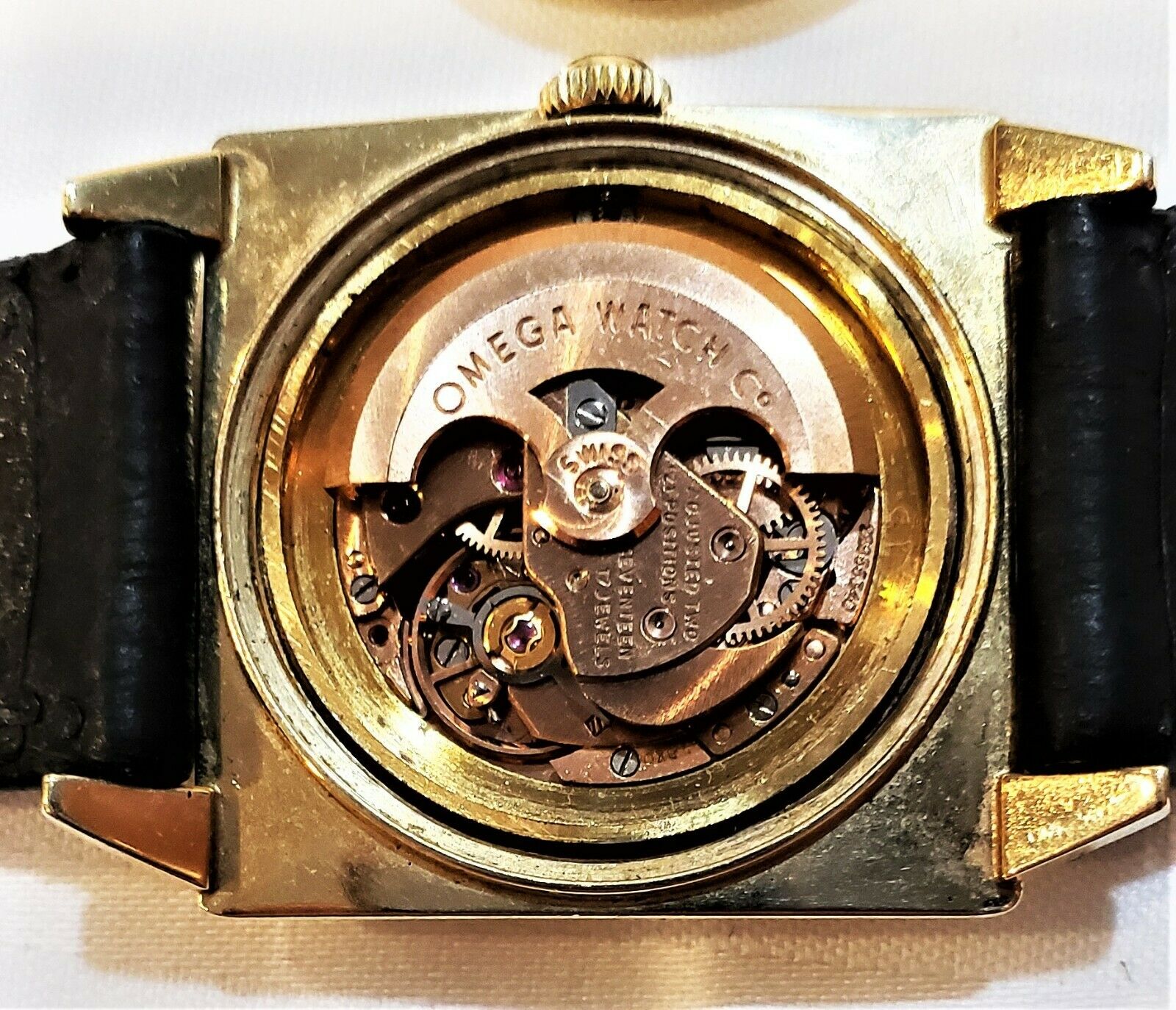 The calibre 670 is compatible with a large number of other related movements which can be a bit of a double-edged sword.  On one hand it means there is an exceptionally large pool of donor parts from less desirable models featuring the same movements, keeping parts costs under control for decades to come.  On the other hand, you can also find watches that have patchwork movements or incorrect replacements, so it is important to be somewhat vigilant in this respect.
If properly maintained there is no reason why either of these calibres cannot continue to meet or exceed its original specifications.  They were a well-designed, durable and high-quality movement which can be cared for by any watchmaker with an Omega parts account.
Dial & Variants
The Seamaster B6687 has very limited variety in the dial designs, with the only examples seen thus far being a starburst silver pattern with two different types of applied dial furniture.
These dials are quite nicely finished, with an applied Omega symbol in gold, and 12 applied hour markers, with the two options being single piece solid gold markers, or markers with onyx inserts at 3, 6, 9 and 12, doubled at 12 o'clock.
All dials are non-luminous and stick hands are used in gold.
There is no painted minute track, and while it is hard to see due to the curvature of the crystal, there is in fact a small "SWISS MADE" written at the bottom of the dial, either side of the 6 o'clock marker.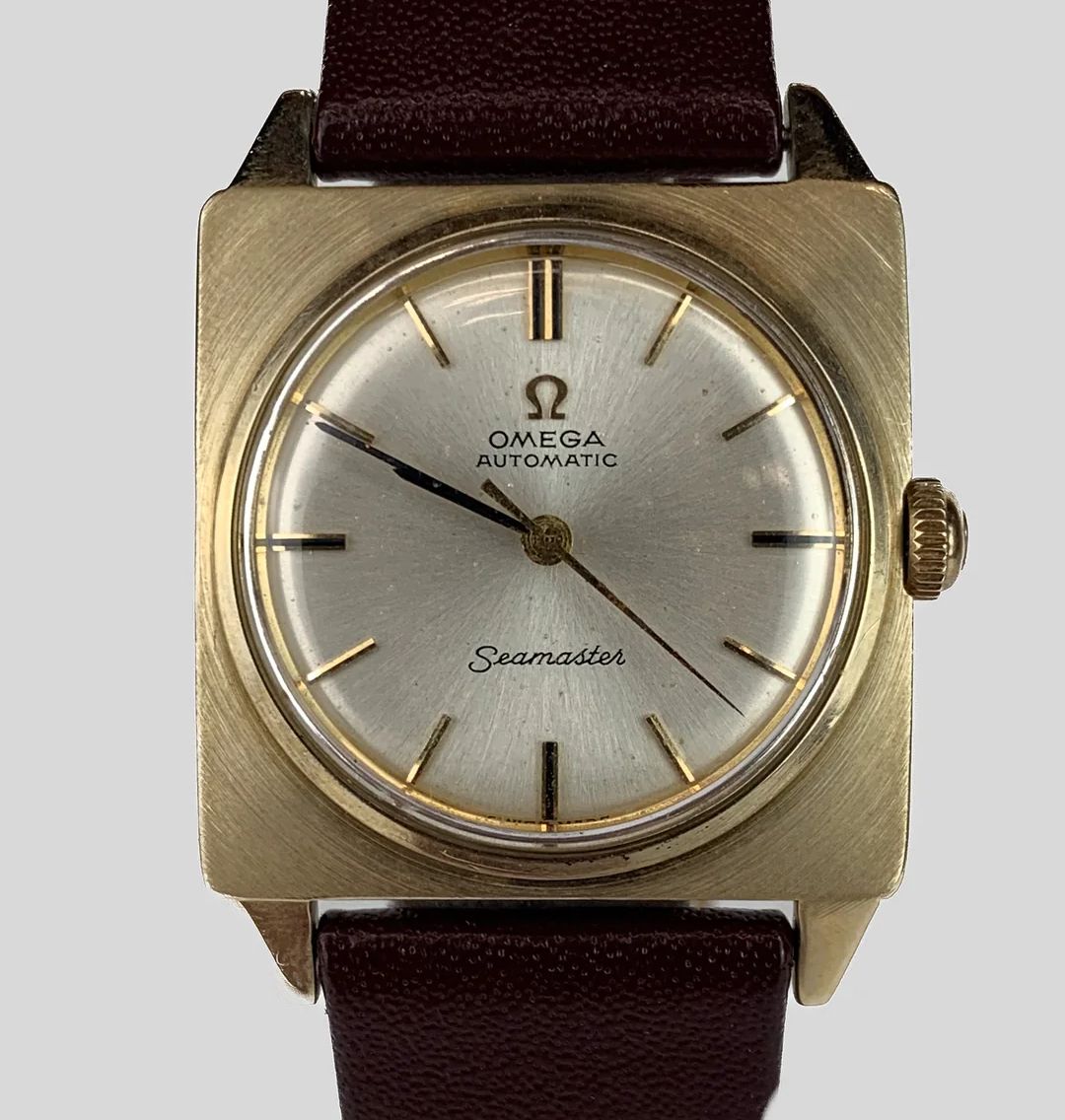 Regular Lugs
The vast majority of watches, if not all of them feature standard 18 mm wide lugs which can accept a variety of straps and straight end bracelets in this size.  This is what most Seamaster B6687 watches should be expected to look like.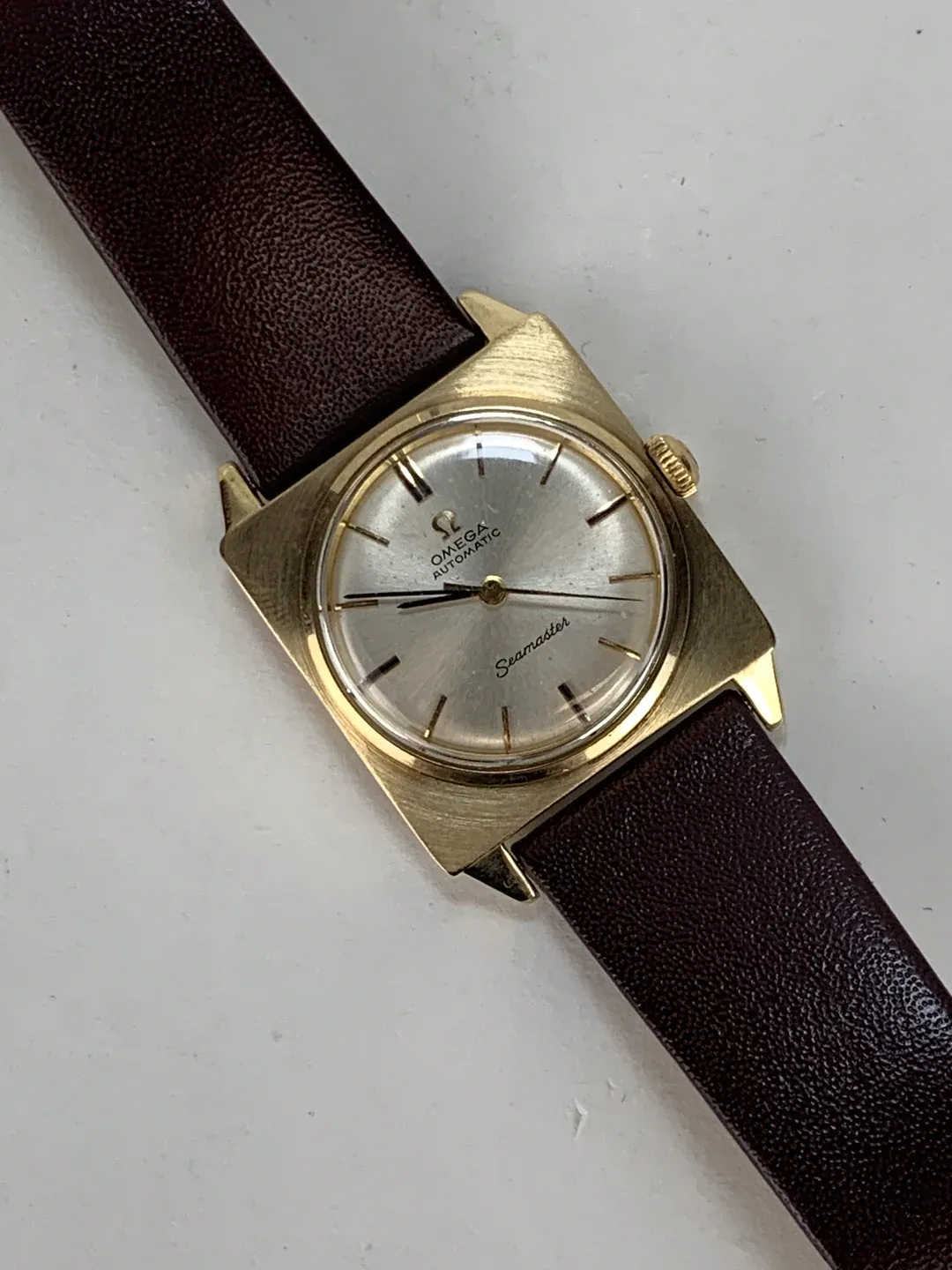 Integrated Bracelet
The integrated bracelet has only appeared once on Omega Forums, so it definitely is not a common thing to find.  That said, the example that was posted by user @CornSplosion was a very beautiful one with a fully integrated brickwork bracelet soldered directly to the case in place of the typical pointed lugs.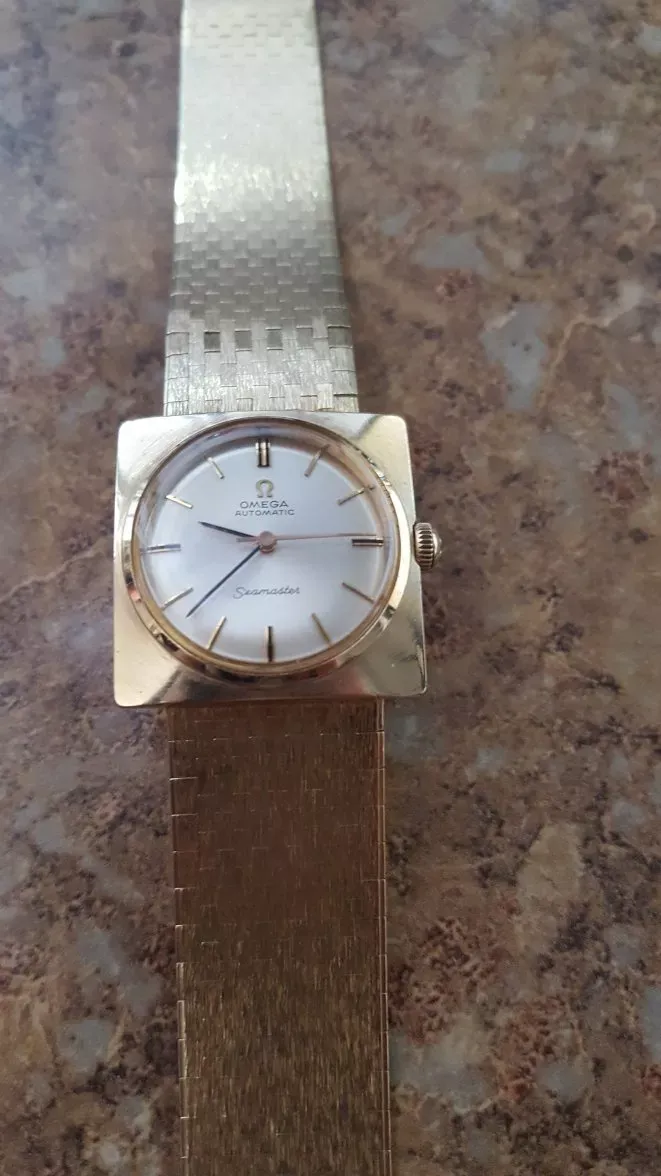 While it is possible that this could be done after the fact by a skilled goldsmith, the quality of the workmanship and extremely thin attachment point looks like something Norman Morris would have produced at the time.  They were known to do similar things with Seamaster De Ville models, adding integrated gold bracelets of a similar style so I would tend to assume this is a very rare original example.
Buying
There are very few variations in these watches, with only a minor difference between the two known dials and the integrated bracelet version being somewhat of a unicorn in terms of rarity.  The major determining factor will then be condition and price, as is often the case with vintage watches.
In terms of judging condition, all of these watches are solid 14K gold, so wear-through isn't an issue but polishing, scratches and dents definitely are.  The case is really key to this watch, and if the square mid-case is damaged, or soft from polishing it will never look quite right.  The lugs being attached by a relatively fine section of gold makes them another somewhat weak point, so ensure the lugs are not bent or show signs or being re-soldered.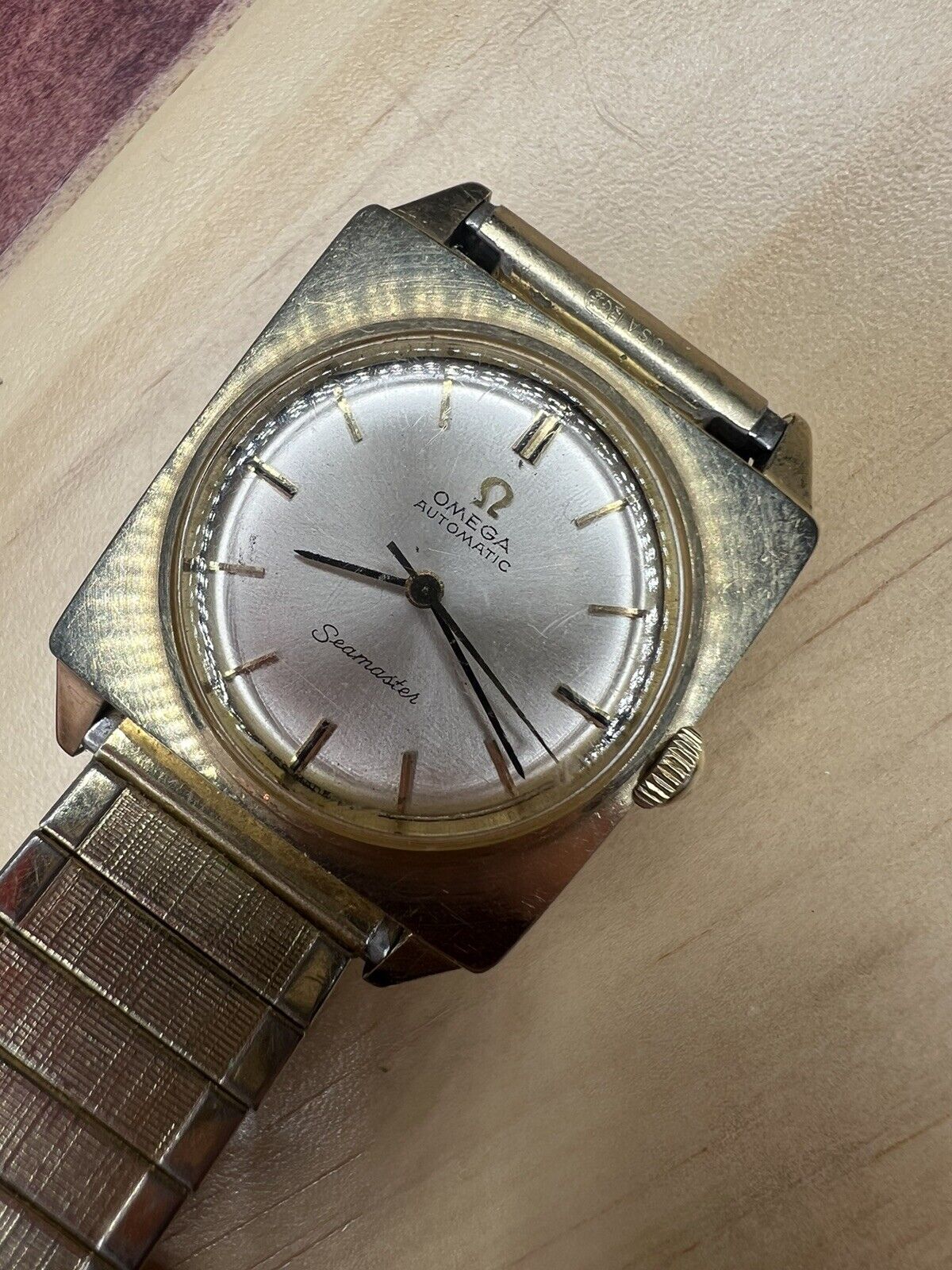 Aside from the case, refinished dials do appear in these watches as do moisture damaged examples due to the water resistance being less of a priority than style in the B6687 Seamaster.
Finally, condition of the movement should be good and free of corrosion, but servicing is likely be necessary on all of them.  There is a very large pool of compatible parts for the Calibre 670 and Omega still supports the calibre so any Omega certified independent watchmaker should be able to get it back within factory specifications without too much trouble.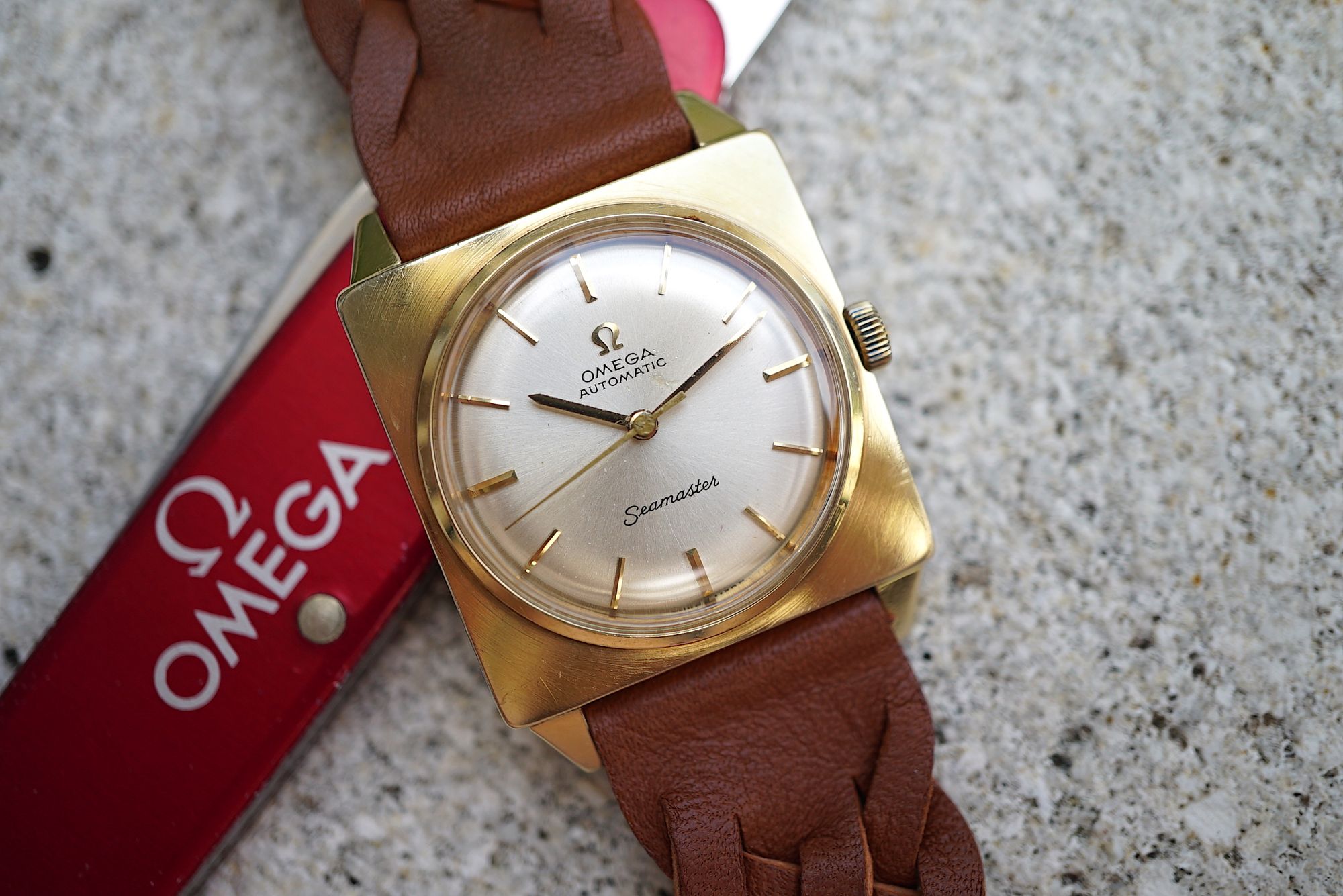 These watches were only sold by Norman Morris in the US market, and while some have proliferated overseas with time, the vast majority are still there.  The lack of knowledge of the model combined with people's reluctance to open case-backs and check the reference can lead to these watches being often mislabeled or going unlabeled just as a Seamaster on eBay and other sites.
Being a 14K solid gold model, and quite an attractive one at that, prices don't tend to be excessively cheap, with dealers asking anywhere from $2,000 to $3,500 for these on occasion.  That said, at auction, prices are substantially softer.  Buy it now and auction listings have sold for $500 - $700 in recent months, with a listing still active now as of early September 2023 for $695, a very good deal all things considered.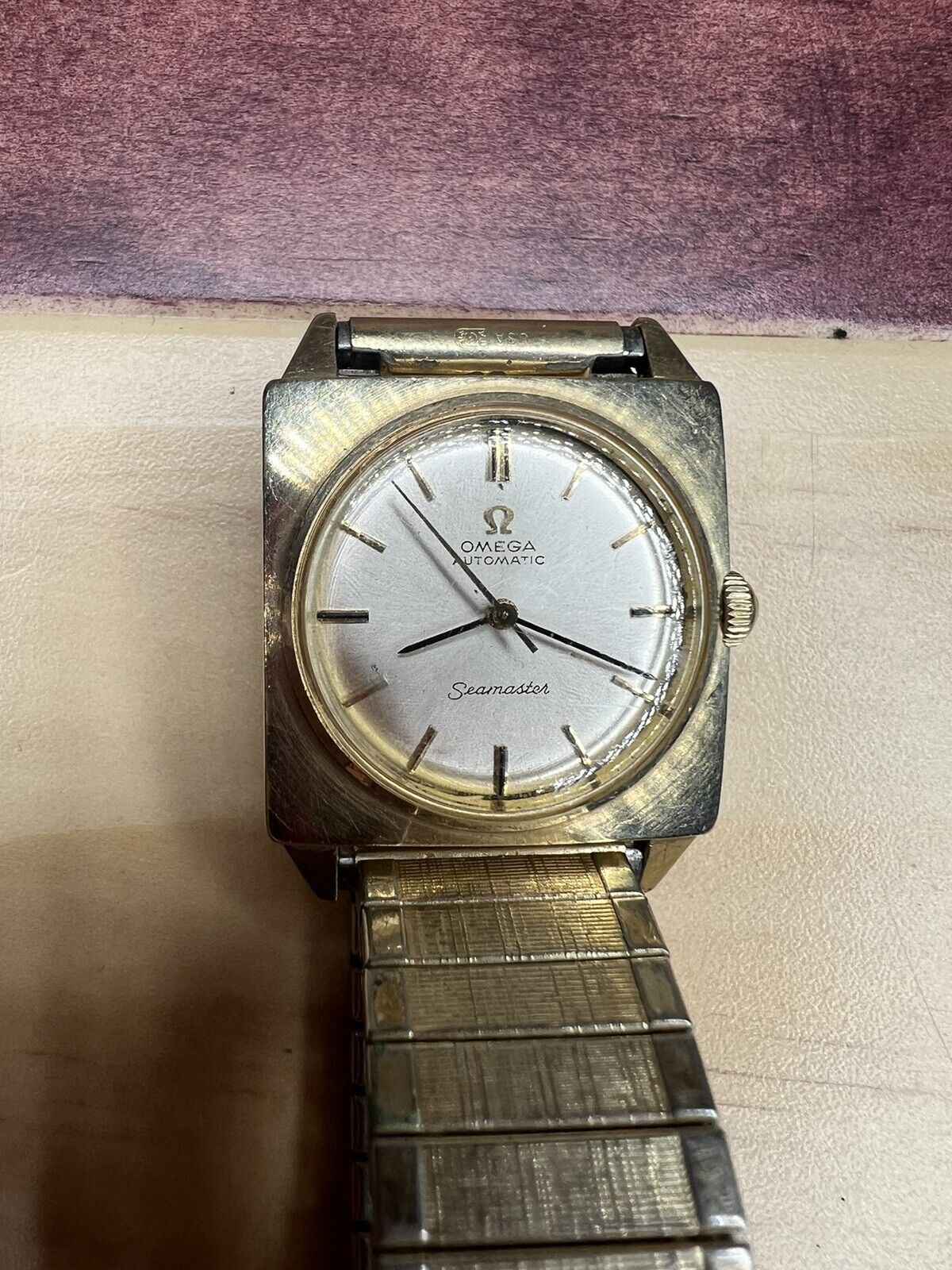 The B6687 Seamaster is a watch with character, presence, personality and substance.  A watch that demands attention and stands in stark contrast to most ladies' watches of the 1960s.  Add to that the quality and craftsmanship of this 14K solid gold statement piece and it represents excellent value at the prices they change hands at.