The Seamaster Aqua Terra Bumble-Bee >15,000 Gauss was effectively a full production technology demonstrator, previewing the amagnetic movements that would spread across all Omegas in years to come. 10 years later it remains one of the most unique Aqua Terras, a key part of the brand's history.
A New Idea, Making The Railmaster Approach Redundant
The >15,000 Gauss Aqua Terra was released in 2013 as somewhat of a surprise to collectors and watch media alike.  A slightly unusual looking version of one of Omega's most popular models, it was odd that this new anti-magnetic watch did not bear the Railmaster name carried by all of Omega's previous specialist pieces in that field.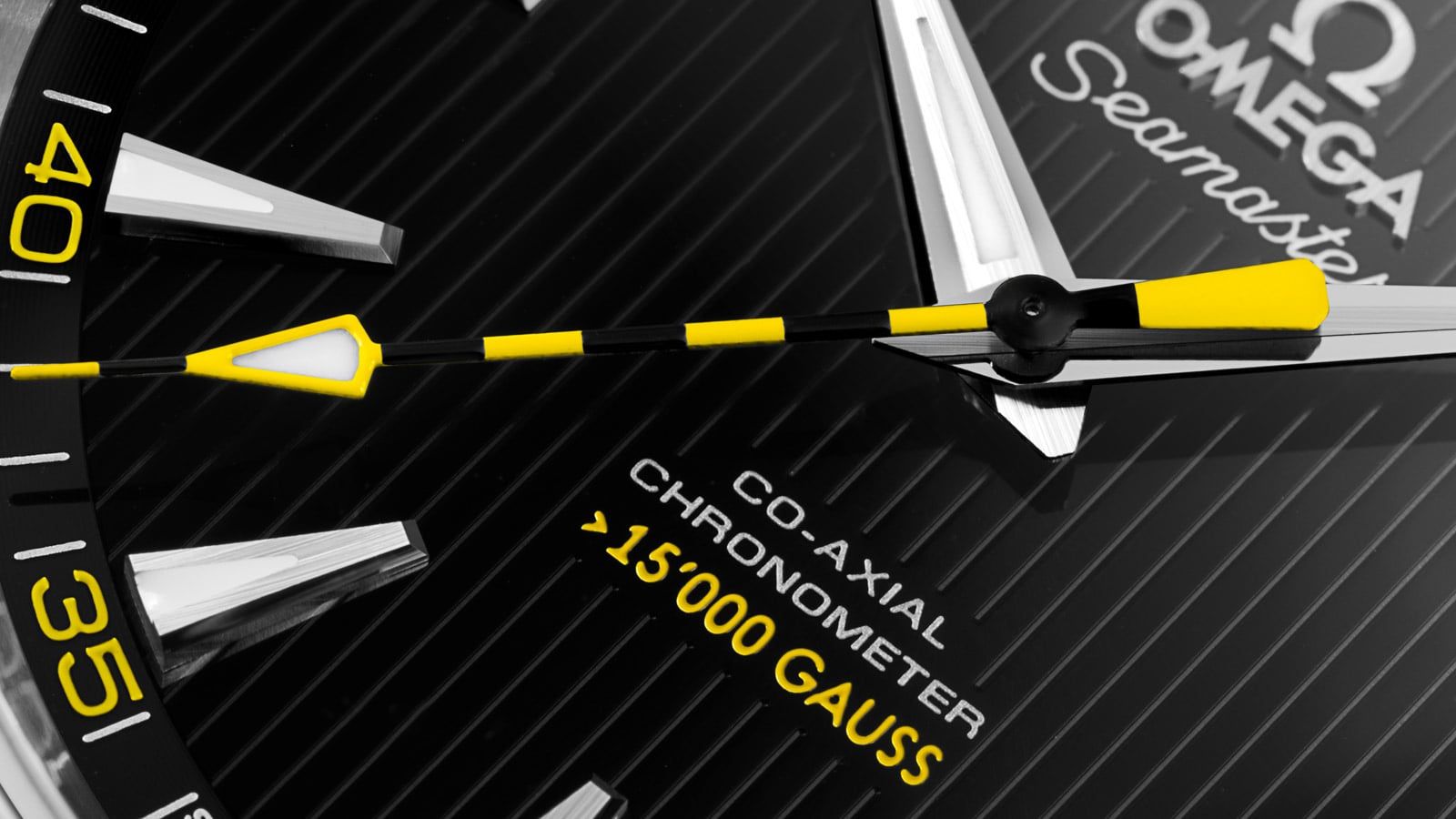 There was a very important reason for this, the Railmaster approach which relied on soft iron magnetic shielding to protect the fragile movement within was officially dead and buried.  This new Aqua Terra featured no shielding at all, with a date window and display-back fully exposing the movement to any magnetic fields, yet the movement simply didn't care.  
Omega had already had their SI-14 (silicon) hairspring since the launch of Calibre 8500 in 2007, but with Calibre 8508, Omega would take this even further in making the movement out of entirely amagnetic materials.  The result is a movement that is essentially immune to one of the most common failure modes of a mechanical watch.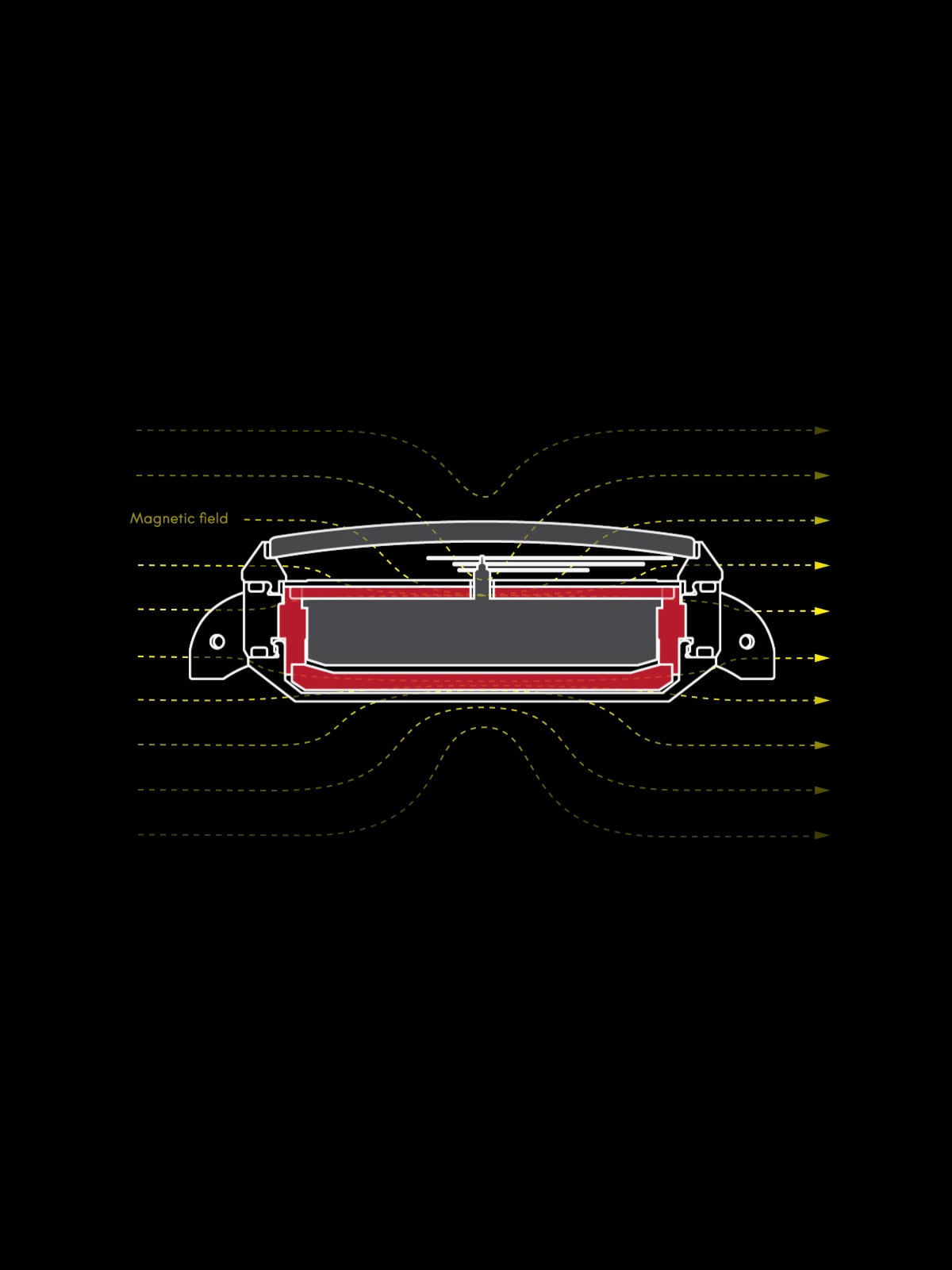 Strong magnets and magnetic fields are all around us, built into everything from consumer electronics like laptops, tablets and phones to children's toys.  Exposure to these fields most commonly causes the hairspring in a watch to attract to itself, causing the amplitude to decrease significantly and the watch to gain an abnormally large amount of time.
This is such a common occurrence that we have over 500 threads on Omegaforums related to magnetised watches, so one can only guess how many Omega and other brands have had deal with per year.  Solving the issue is typically a very simple matter, but is still beyond the ability of the average owner, which is why this advancement is such an important one.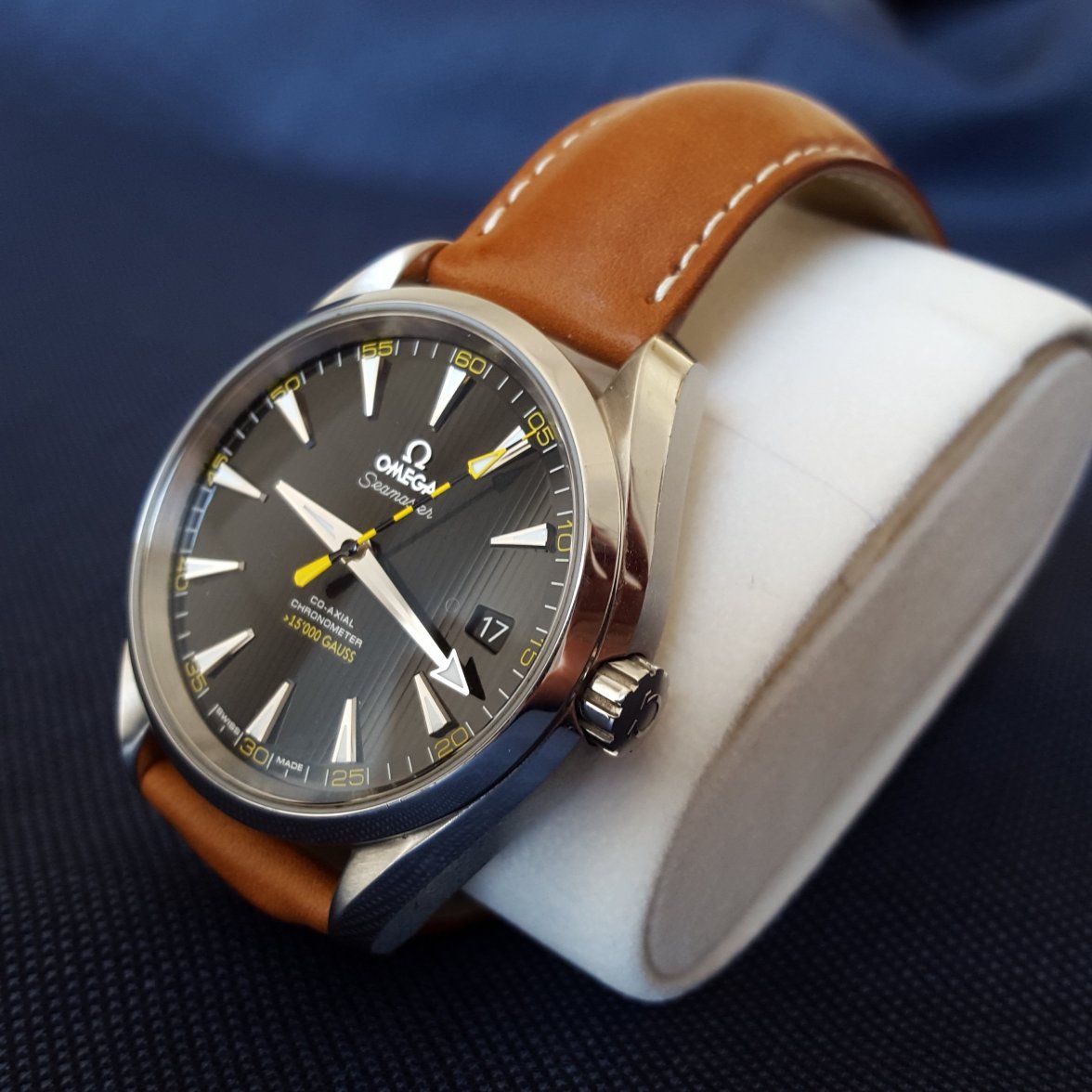 Being able to render magnetized watches a thing of the past is an enormous benefit to the average end user, and reduced service requests significantly.  While many new technologies have been debuted by Omega, from LiquidMetal, to the Co-Axial escapement, the >15,000 Gauss Aqua Terra's movement is easily the most beneficial of all.
The one tricky problem this watch had was the name, which varies from Aqua Terra >15,000 Gauss, to the Aqua Terra anti-magnetic, to a dozen combinations of these terms.  The name that tended to stick the most on forums and among owners was the "Bumble-Bee" based on its stripey second hand, one of my absolute favorite watch nicknames.
Pushing The Boundaries
In 2017, four years after the release of the >15,000 Gauss Aqua Terra, a few outlets published about a new prototype that went even further beyond.  It is worth noting in the Fratellowatches article below that even the production model from 2013 has been tested by owners at field strength of 3 Teslas, or 30,000 Gauss without issue, yet Omega opted to push even further.
A new prototype Aqua Terra was created with a dial marked >100,000 Gauss, and in testing this was able to withstand field strengths of up to 160,000 Gauss.  While this watch was never put into full production, it demonstrates just how far this technology can go.  By comparison, the Railmaster and similar competitors from other brands originally were able to withstand a mere 1,000 gauss, over two orders of magnitude less.
From Mad Science To Mass Production
One of my favorite aspects of this watch is how quickly it made itself effectively redundant.  While some brands have a habit of slowly dripping new features and technologies out across their product range, sometimes over a decade or more, Omega took the opposite approach.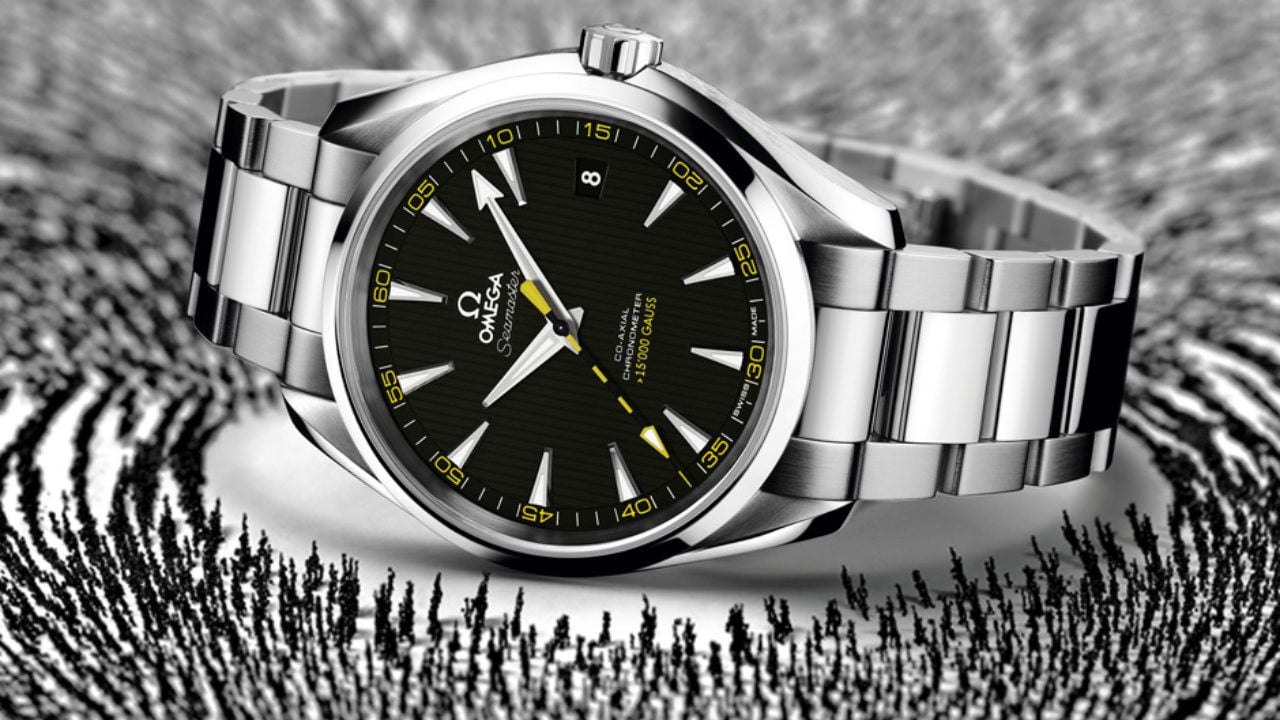 Less than two years later in 2015, the Omega Calibre 8900 came on the scene with the new Constellation Globemaster, incorporating the same anti-magnetic characteristics of the Calibre 8508 in a newer, thinner package.  The 8900 and its sister movement the Calibre 8800 along with the Calibre 9900 family of chronograph movements would spread across the entire product range.  Even Omega's flagship watch, the Speedmaster Professional received an upgraded Master Co-Axial movement in the form of the Calibre 3861.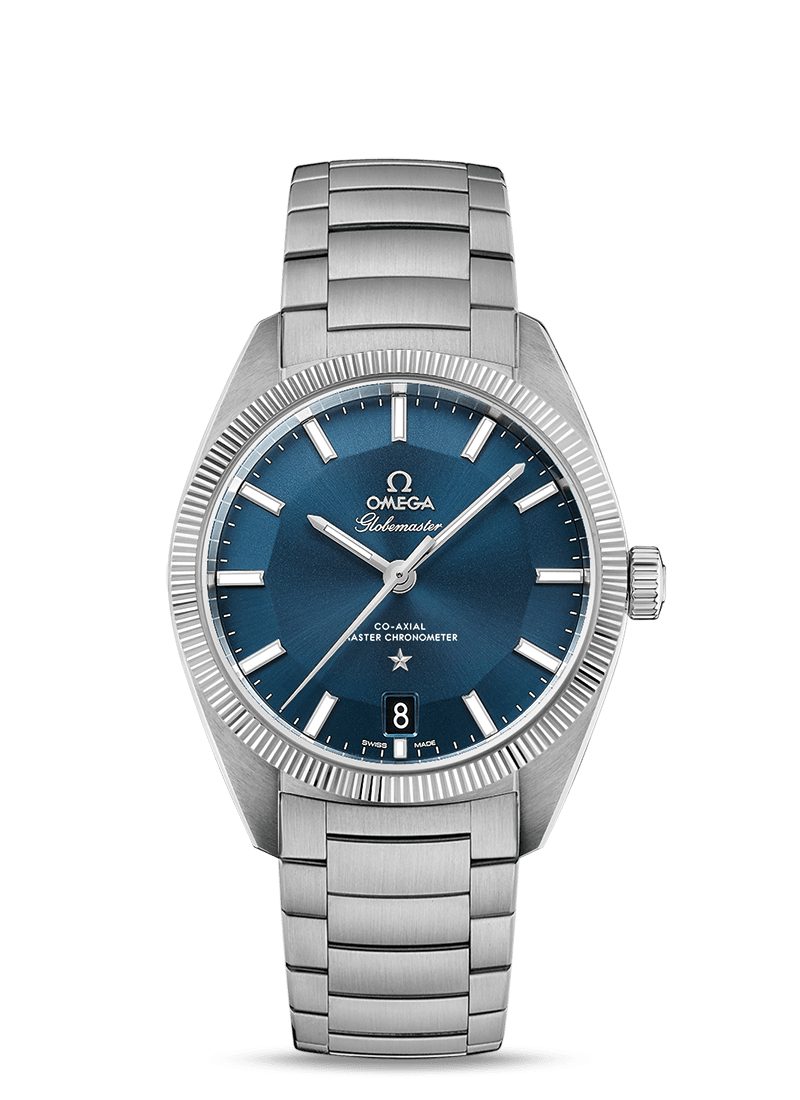 Like the Railmaster before it, the Anti-Magnetic Aqua Terra with its bespoke movement and flashy black and yellow hand became effectively redundant.  As of today in mid-2023, almost every single Omega watch on the market boasts that same 15,000 gauss rating.
Yet this doesn't take anything away from the significance of this watch.  As impressive as the Co-Axial escapement is as an engineering achievement, it doesn't offer owners much of an everyday benefit.  Being effectively immune to magnetism on the other hand solves a persistent flaw in mechanical watches that has existed since the very beginning.  
In a range of Aqua Terra models that mostly only differ by color or texture, the anti-magnetic is distinctive, historically important with its unique movement, and has a story worth telling.  
Case & Bracelet
The >15,000 Gauss Seamaster Aqua Terra is based on the 3rd generation 41.5 mm Aqua Terra case design.  Due to the fact that the changes making this watch antimagnetic all occured in the movement, there was no need for a special or modified case so Omega stuck to one of their most popular designs.  It is also worth noting that Omega deliberately chose a watch that features a full sapphire display-back, allowing the Calibre 8508 movement to be seen and proving that the tech is in the movement rather than any protection afforded by the steel case.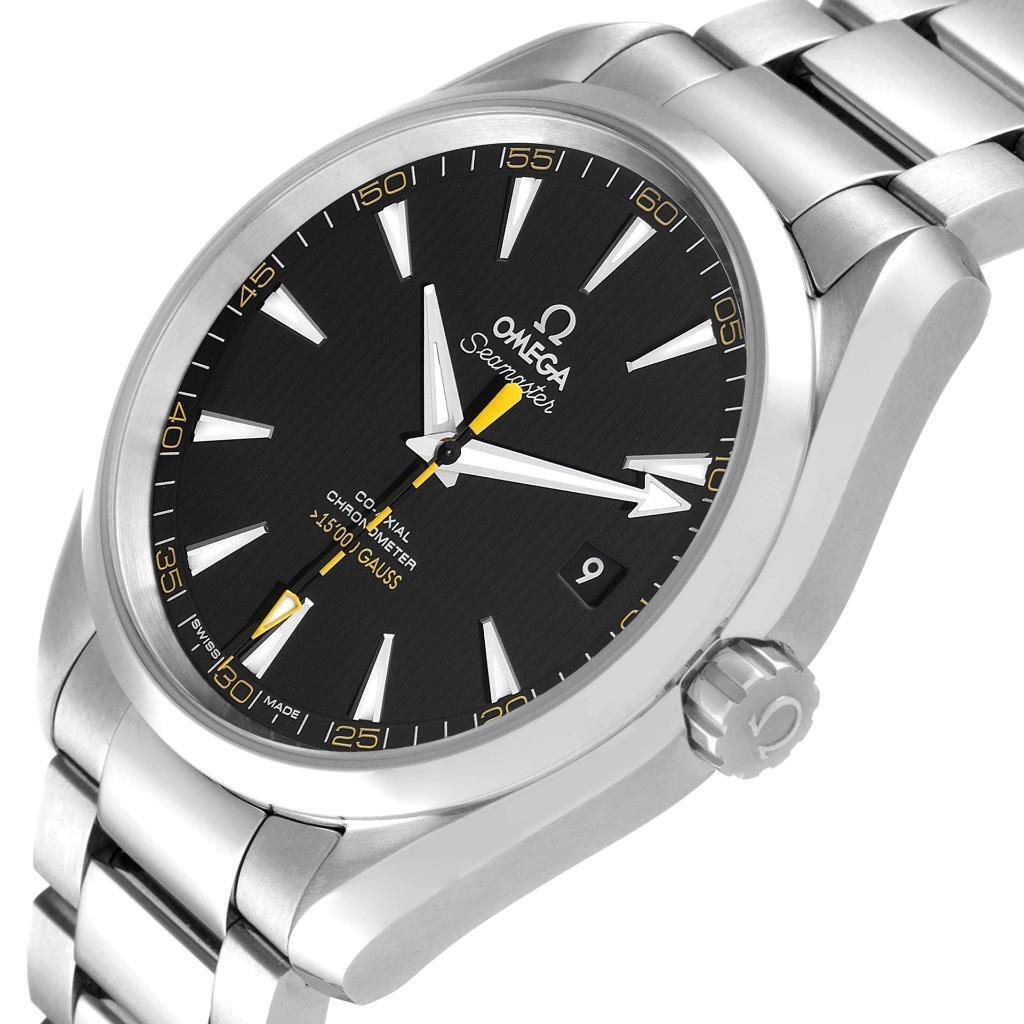 The third generation Aqua Terra features a slightly asymmetrical case, offering a modest amount of protection to the large knurled crown, without making it difficult to access.  Twisted lugs give some character to the case, which features a simple sloping bezel which sits relatively flush with the sapphire crystal which only protrudes by a small amount.
As the standard Aqua Terra case is used, thickness remains a very comfortable 13 mm from front to back even with the display-back, which bears the same markings of the 150 M depth rating, "SI-14" for the balance spring, and "Aqua Terra.  The only indication that this is not a standard model comes from the rotor, which bears the text ">15,000 Gauss" across the center along with the Calibre 8508 designation around the edge.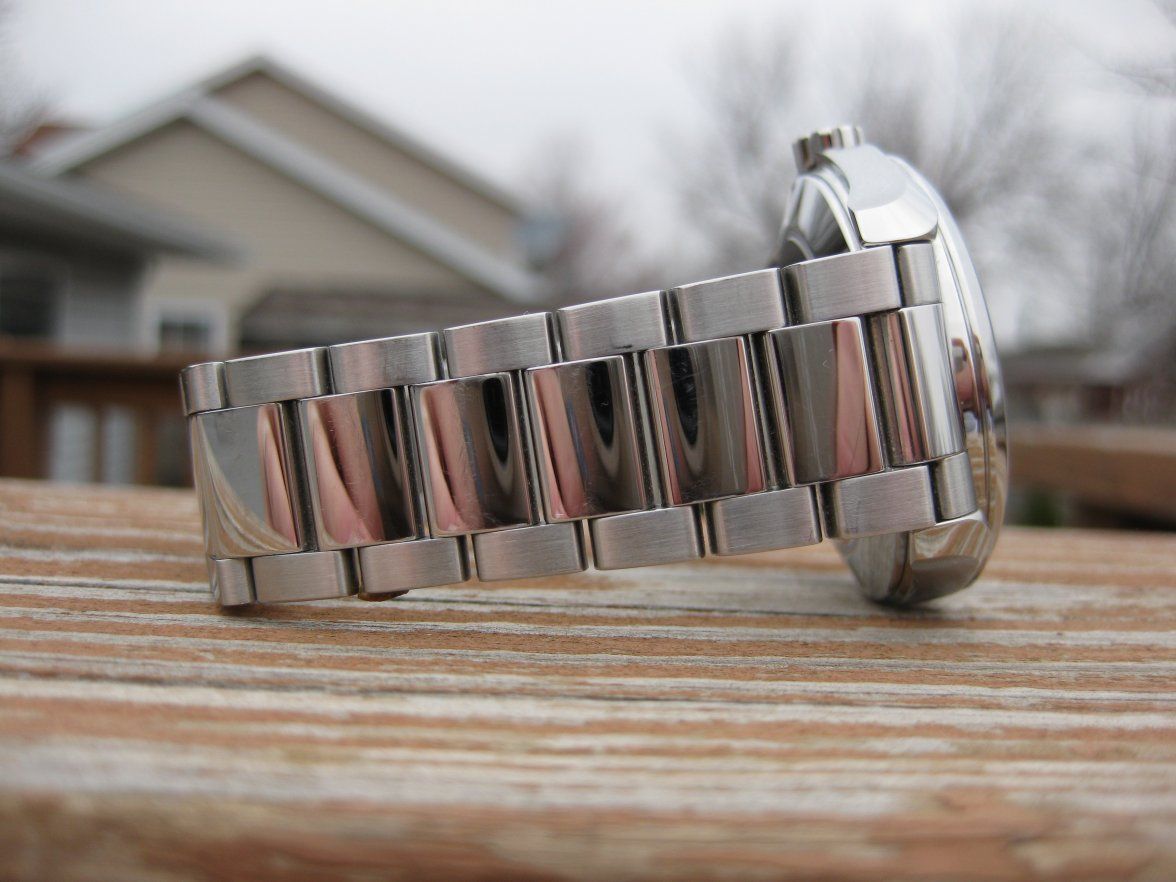 The bracelet version, Ref 231.10.42.21.01.002, uses the standard 20 mm wide third generation Aqua Terra bracelet with polished center-links and bi-fold butterfly clasp.  These bracelets are both very comfortable and quite low maintenance, and can be adjusted with full and half links to get an ideal fit.  The strap version, Ref  231.12.42.21.01.001 uses a brown calfskin strap with white stitching, and is secured with a single-fold steel deployant clasp.
Movement
These watches are powered by an exclusive movement derived from the Calibre 8500, known as the Calibre 8508, which is quite special in that only this special Aqua Terra model ever used it.  
In 2007, the De Ville Hour Vision introduced Omega's first new in-house movement in many years, the Calibre 8500.  This movement was a monumental departure from the Calibre 2500 previously used by Omega and would serve as the basis for the next 15 years of Omega movement evolution.
The Cal 8500 featured a 3-level Co-Axial escapement, leaving it immune to the problems associated with early Calibre 2500 movements.  It beats at 25,200 vph, is chronometer certified, and features hacking along with a jumping hour hand for date setting and travel convenience.  The bidirectional automatic winding system powers two barrels for a total of 60 hours power reserve.
The aesthetic design of the movement is far more impressive than prior Omega models, with Cotes de Geneve en Arabesque in a radial, turbine-blade like finishing setting it apart from other watches.  Also interesting and somewhat unusual was the Si14 silicon balance wheel, identifiable in matte black against the bright rhodium finishing.  The Calibre 8508 very closely resembles this base movement, and carries identical specifications with the rotor markings being the most notable difference from the parent calibre.
While all movements have some teething issues when new, including the Calibre 8500, the movement has been a solid performer over time, with early issues resolved at time of service.  The calibre 8508 found in the Aqua Terra anti-magnetic is based on the final revision of the Cal 8500 design, with all of the early issues resolved.  These movements can be handled by any qualified watchmaker with access to an Omega parts account and should perform exceptionally well if correctly maintained.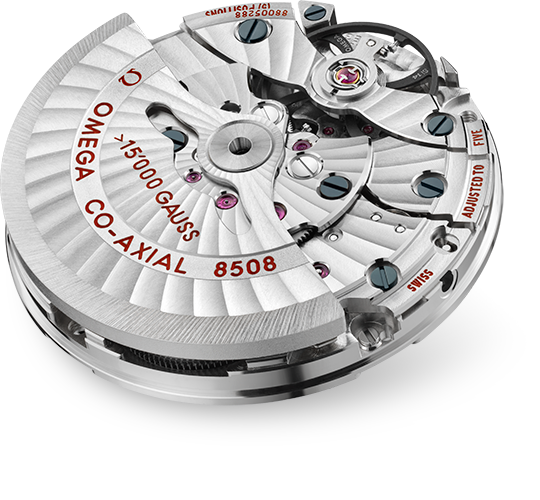 One point of conjecture that comes up often on the internet is whether the Calibre 8500 is truly "in-house" in the strictest sense of the word or not.  This is due to the fact that while the Calibre 8500 and 9300, along with their descendent were designed exclusively for Omega's, manufacturing was taking place on dedicated production lines at ETA facilities.  Really it doesn't matter in the slightest, ETA is a Swatch Group company as is Omega, and ETA possess greater manufacturing expertise than anyone in the Swiss watch industry.  Just as Omega leans on expertise from Comadur SA for high tech ceramics and composites, it makes sense to make use of the best talent available in the group, and this leads to a better product.
The complex materials science and engineering that made these amagnetic movements possible required a team of ETA, Asulab, Nivarox FAR and Omega engineers, demonstrating just how beneficial being part of a larger group is to innovation.
Dial & Variants
The anti-magnetic Aqua Terra features a very distinctive black and yellow color scheme with a metallic black base dial and yellow numbers for the outer seconds track.  There is an applied Omega logo, and white dial text with the key feature, ">15,000 Gauss" written in yellow to highlight its significance.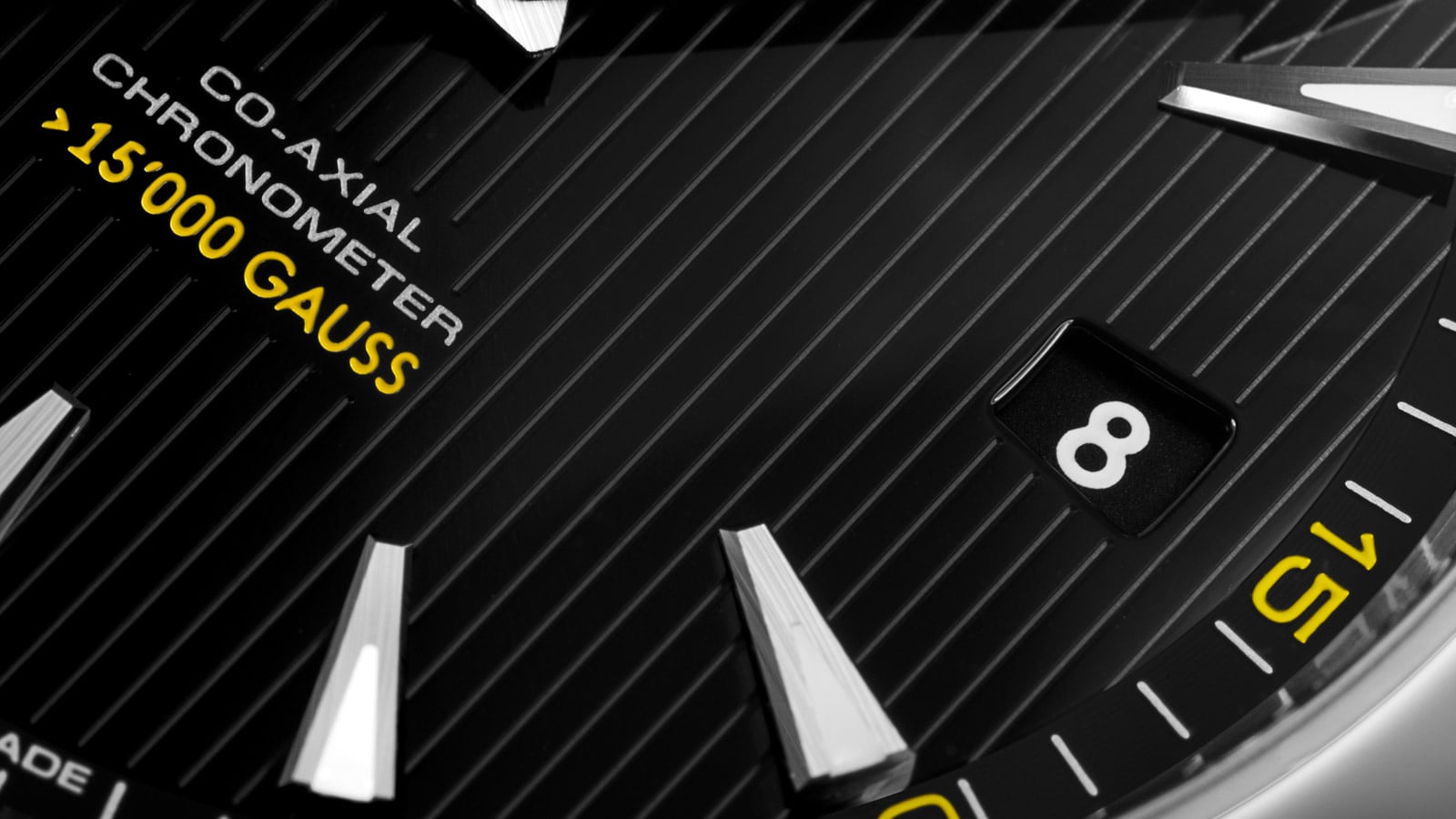 The applied arrowhead shaped hour markers and hands, both with luminous material come from the standard Aqua Terra, while the the most distinctive feature, the black and yellow striped second hand definitely catches the eye.
That black and white stripe pattern would go on to be used again in the Omega Speedmaster Super Racing which pioneered the "Spirate" hairspring.  Interestingly, the honeycomb pattern on the dial of the Super Racing also matches the prototype >100,000 Gauss Aqua Terra Omega tested in 2017.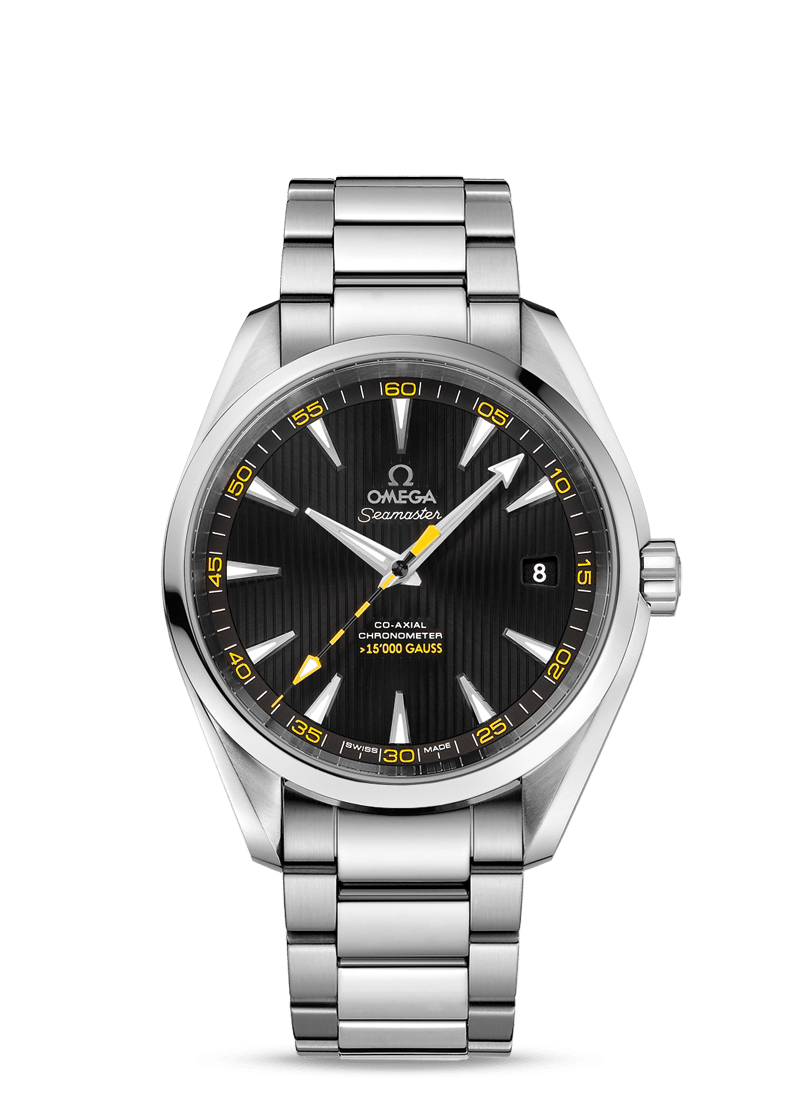 In terms of variants, you get the very limited choice of bracelet or strap only, and the correct answer in almost all cases is bracelet unless the strap is available at a steep discount.  Both are otherwise identical however and very much worth owning.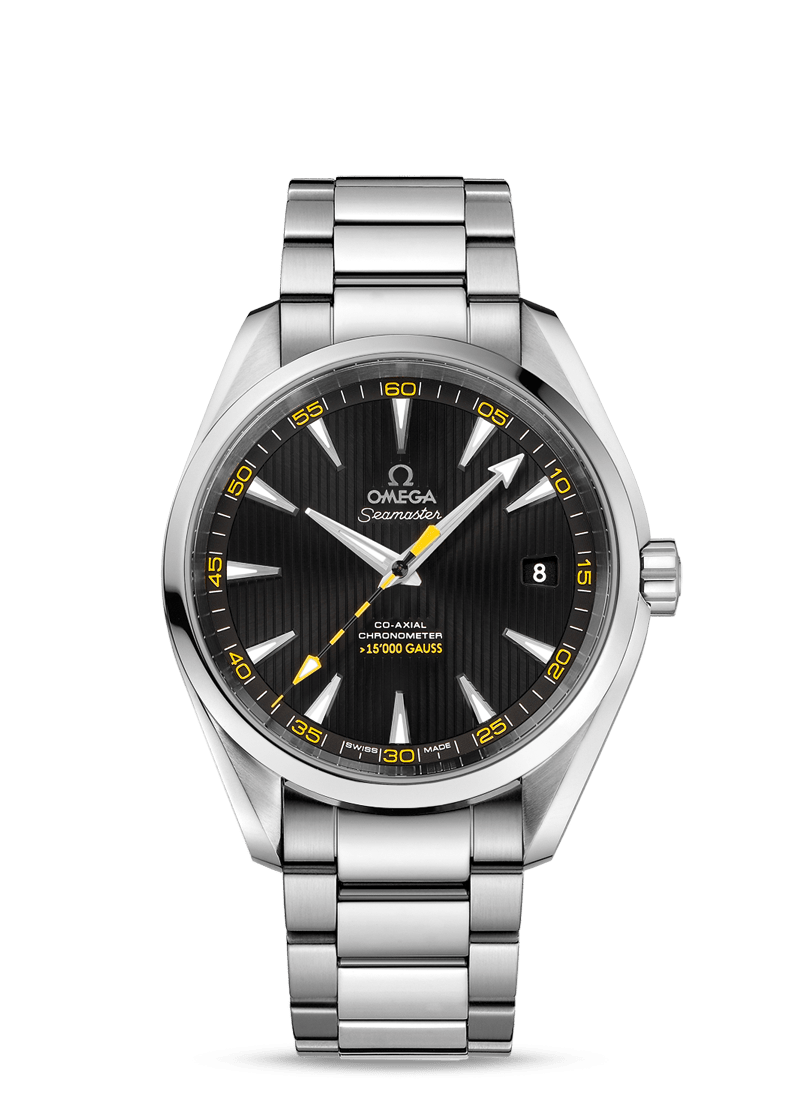 Buying
There isn't much decision making in purchasing a Calibre 8508 Antimagnetic Aqua Terra, either you want the bracelet version, Ref 231.10.42.21.01.002 or the brown calfskin strap version, Ref 231.12.42.21.01.001.  The vast majority will go for bracelet just because it's a better deal and much cheaper to add a strap later.
These watches were never limited edition, yet they were produced for a relatively short period of time and for a somewhat niche audience which resulted in the total pool in circulation being relatively low for a watch this special and significant.  That said there are always a few dozen on the market for sale, primarily the bracelet version and typically in very good or as-new condition.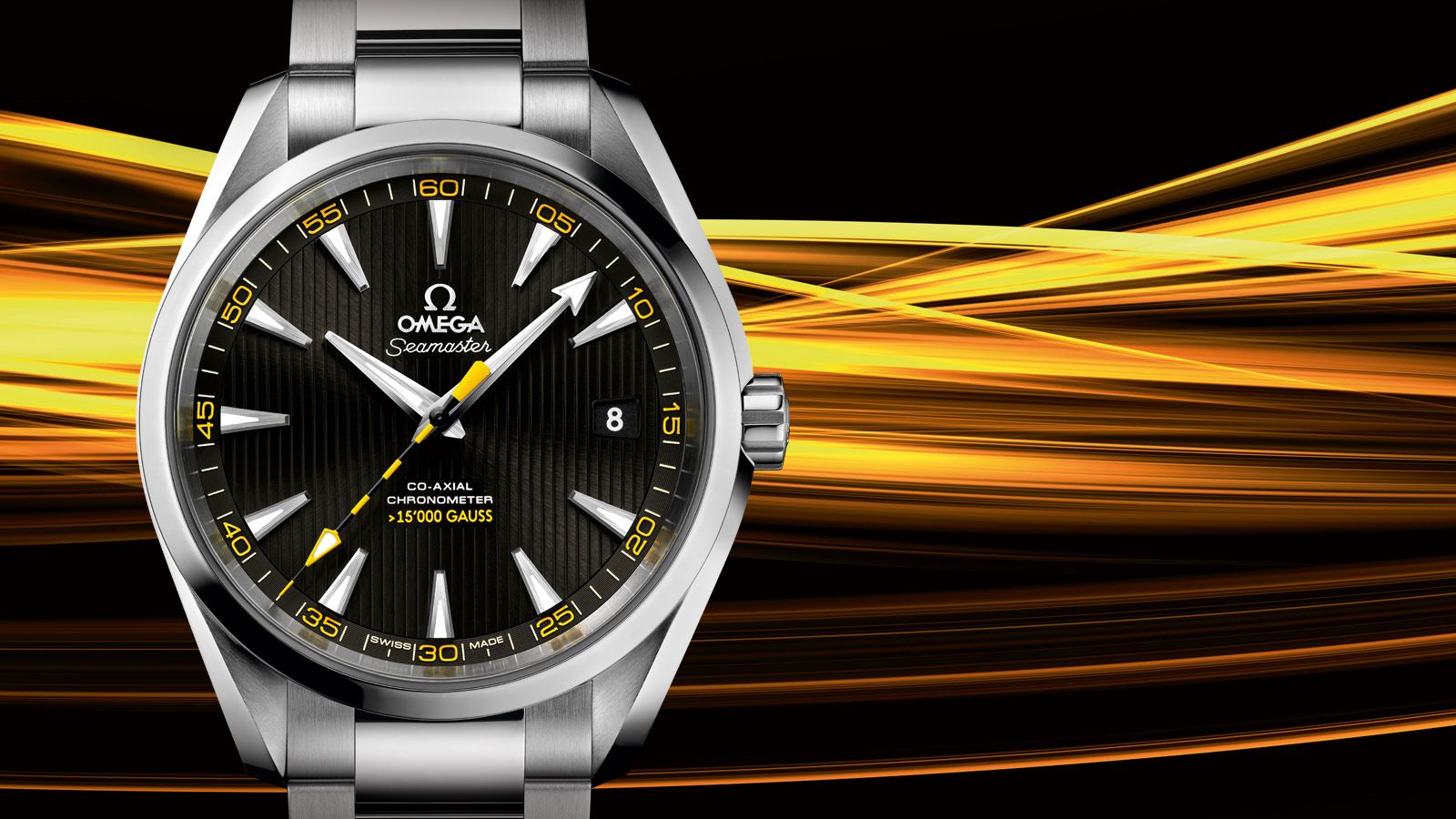 While Chrono24 and eBay will always have many listed in the $4,500+ range, there are nice used examples going on forums and on eBay for $3,300 or less, with particularly good deals coming out of Japan of late.  When these watches come up at auction no reserve, they don't tend to attract that much interest and deals can be had even under $3,000 which is a fantastic deal for a watch like this.
Condition wise, these are durable, highly water resistant, and obviously magnetically resistant watches.  The biggest concerns will be case and bracelet damage or polishing, as well as chips to the sapphire crystal.  The sharp edge of the Aqua Terra crystal sits slightly proud of the bezel unlike many other Omega models, making it more prone than others to chips and cracks in this region.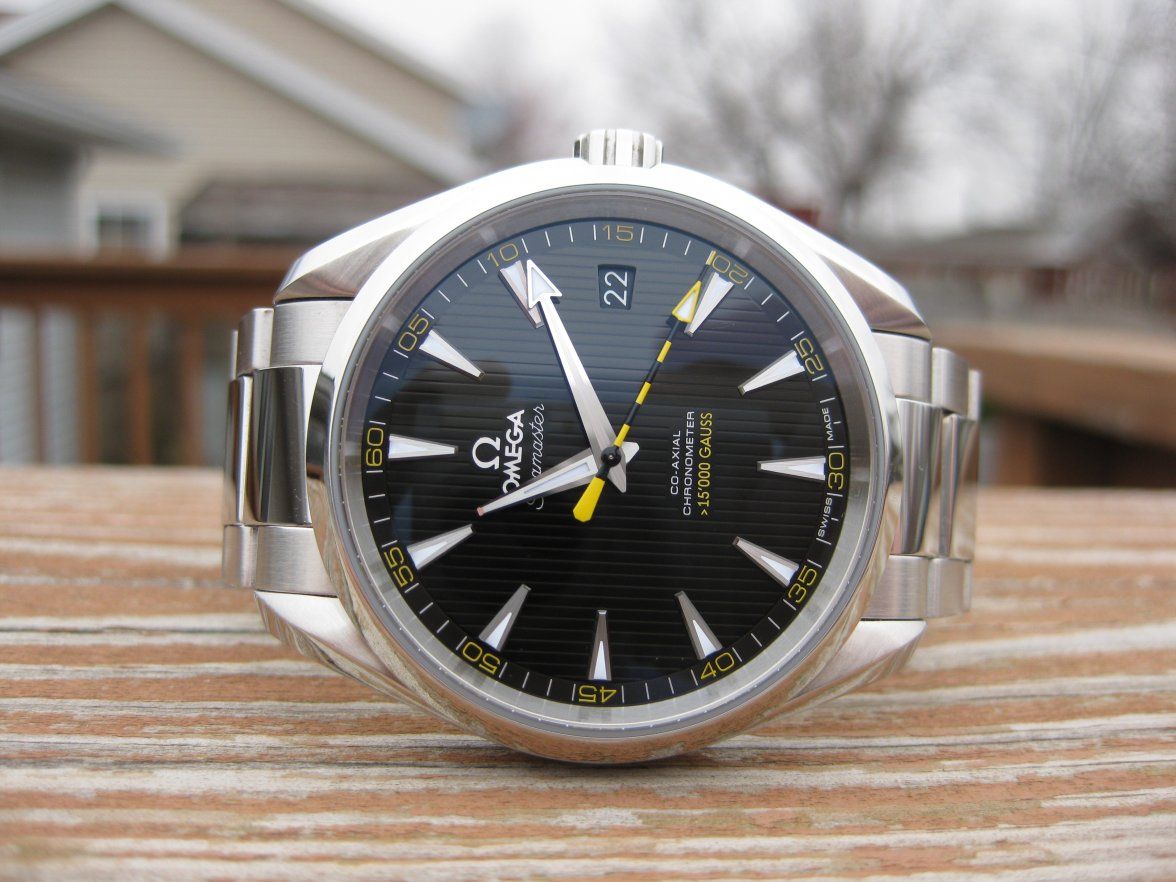 As all of these watches are now nearly a decade old, they will be due or overdue for service, however this can be handled by any good Omega certified independent watchmaker for a reasonable fee.  
While I don't recommend watches for investment purposes, I do hold a belief that this watch won't go any lower than it currently sells for as of mid-2023.  With Omega reviving the yellow and black striped theme of this Aqua Terra on the new Speedmaster Super-Racing, another full production watch featuring a key new technology, there is potential for this to be the first of a long running family of "skunkworks" Omega watches.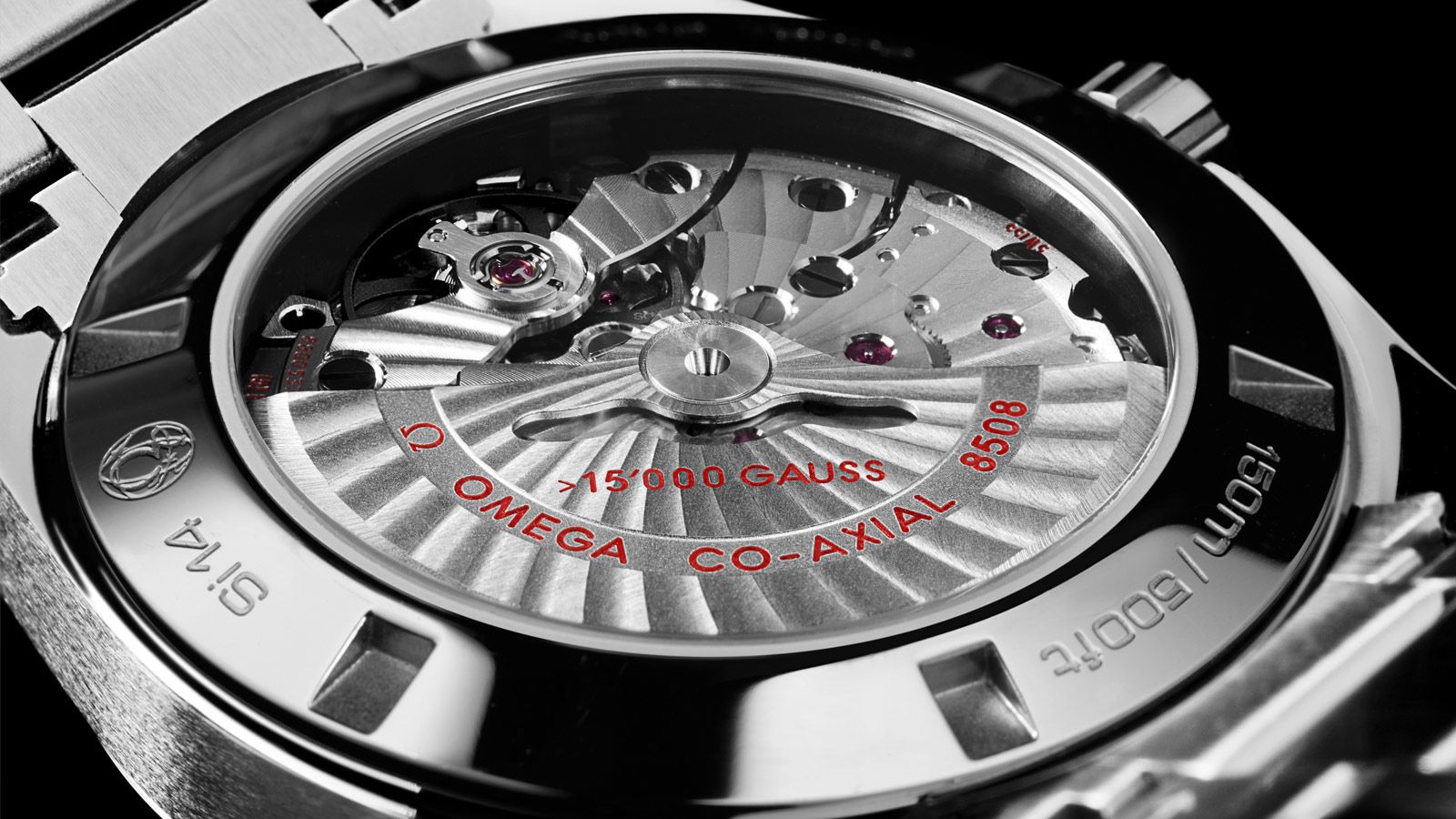 Among the second and third generation Aqua Terra models, I think only the Skyfall blue really compares to the antimagnetic in terms of significance and attractiveness.  The antimagnetic though, still has its special movement for the same money or less, making it an even more compelling option and a practical innovation worth owning.  
10 years on from its release date, I fully expected Omega's primary competitors to have developed and offered the same across their range instead of just in niche specialty watches, yet that never happened.

Discussion thread on Omegaforums can be found here: