The Seamaster De Ville line was one of the most successful of 1960's Omegas, offering great water resistance, durability, accuracy and quality at a reasonable price point. The Mid-Size family of 31.5 mm models supplement that range with the same design in a slightly smaller size.
A Unisex 31.5 mm Mid-Size Seamaster Dress Watch
Omega's United States importer, Norman Morris is credited with a great many things including coining the name De Ville in use on Seamasters in the early 1960's.  These early Seamaster De Villes paired high quality and decently water-resistant cases with Omega's excellent 1960's movements to create watches that remain great to daily-wear even to this day.  The 31.5 mm midsize Seamaster De Ville came out of this family, pairing a small automatic or manual wind ladies' watch calibre, with the same front-loading monocoque case designs.  The result is a ladies' or boys' size watch with all of the features and water resistance of the full-size version in a slightly smaller size.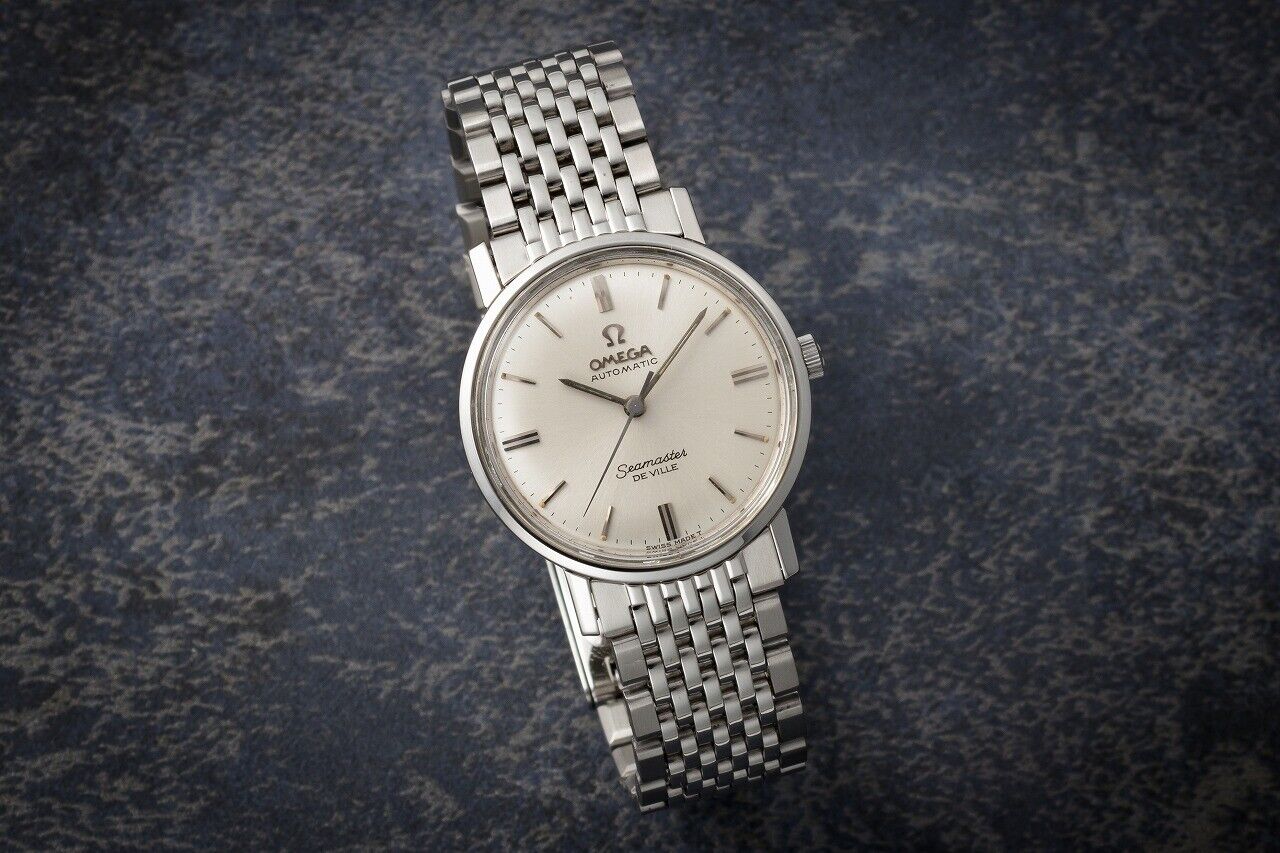 While 31.5 mm is not an uncommon size in modern ladies' watches, it definitely was by 1960's standards.  As the 17.5 mm diameter movements suggest, ladies' watches were extremely small at that time often 25 mm or less.  While these are still very attractive pieces today, their low values reflect the lack of demand in that size segment among modern wearers.  This is where the 31.5 mm De Ville really shines as a happy and modern middle-ground slightly below the 34.5 mm for smaller wrists.
While these watches were sold for many years in the 1960's, they were never massively popular in their time, and this is reflected in their relative scarcity today.  That scarcity however also comes from how chronically these watches are mislabeled.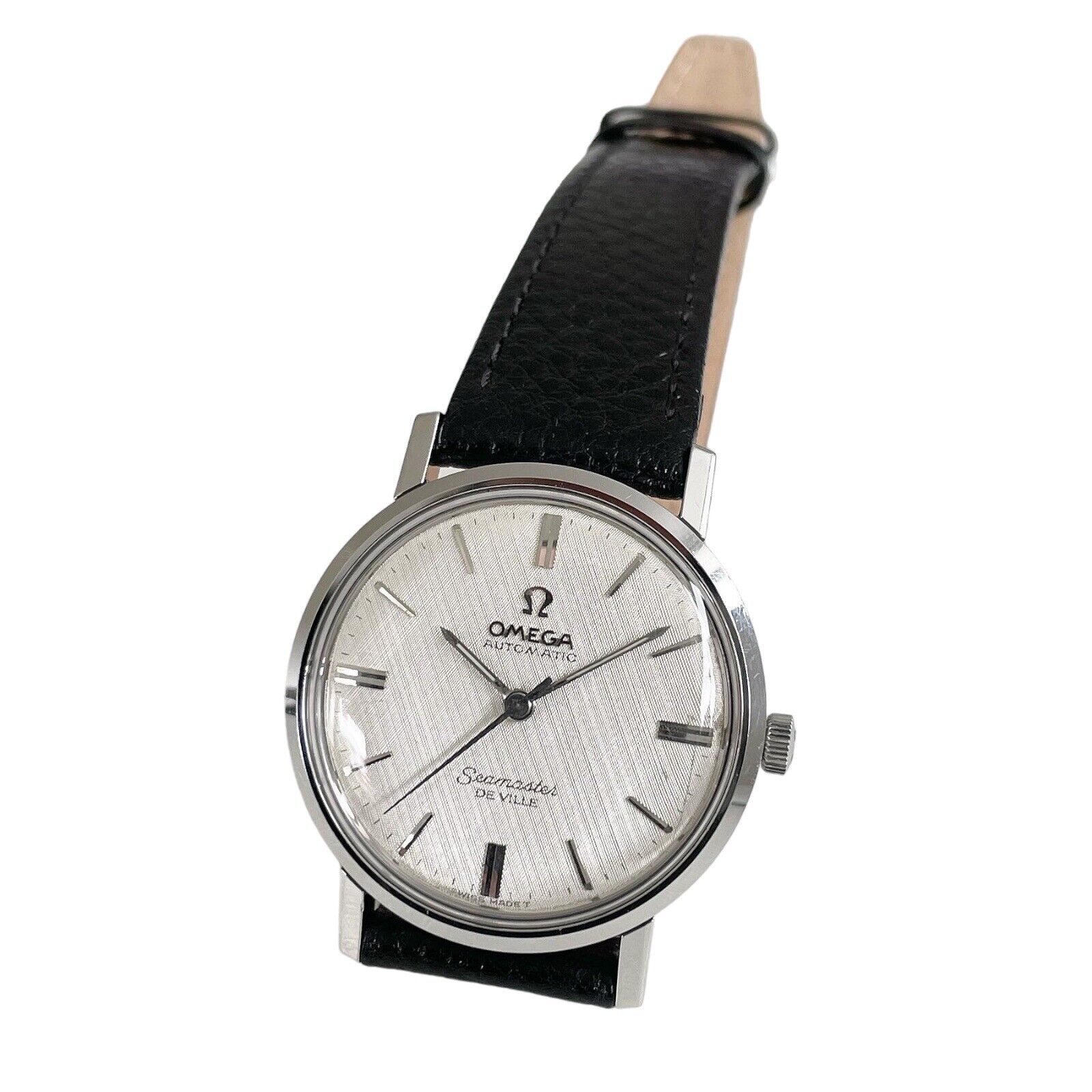 So closely did Omega follow the design of the 165.020 with these watches, that they are remarkably frequently purchased as "bycatch".  I've lost count of the number of times that users on Omegaforums have bought a 165.004 or similar thinking they were getting the full-size version and then had to try to negotiate a refund upon realising the smaller size.  Due to the complexity in opening these cases and both buyers and sellers guessing at references rather than checking to be sure eBay listings in particular often lead to mislabeling, even when there are good quality photos.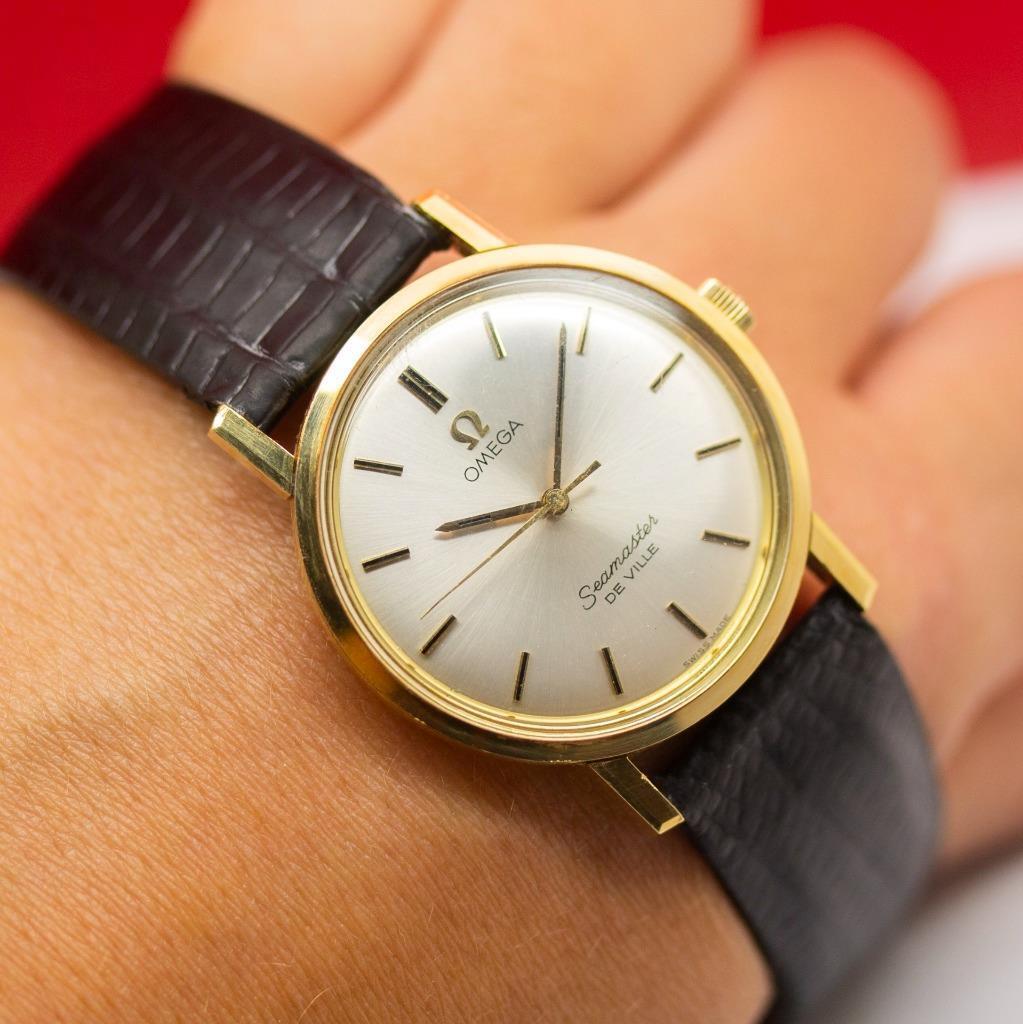 This is why it is important to learn the differences and know what you are looking at, before considering a watch rather than coming to the forum asking for advice when it is already in your possession.
Case & Bracelet
The cases of these mid-sized De Villes are particularly interesting in that they do a tremendous job of preserving the look and feel of the full-sized De Ville while accommodating a different movement in a smaller package.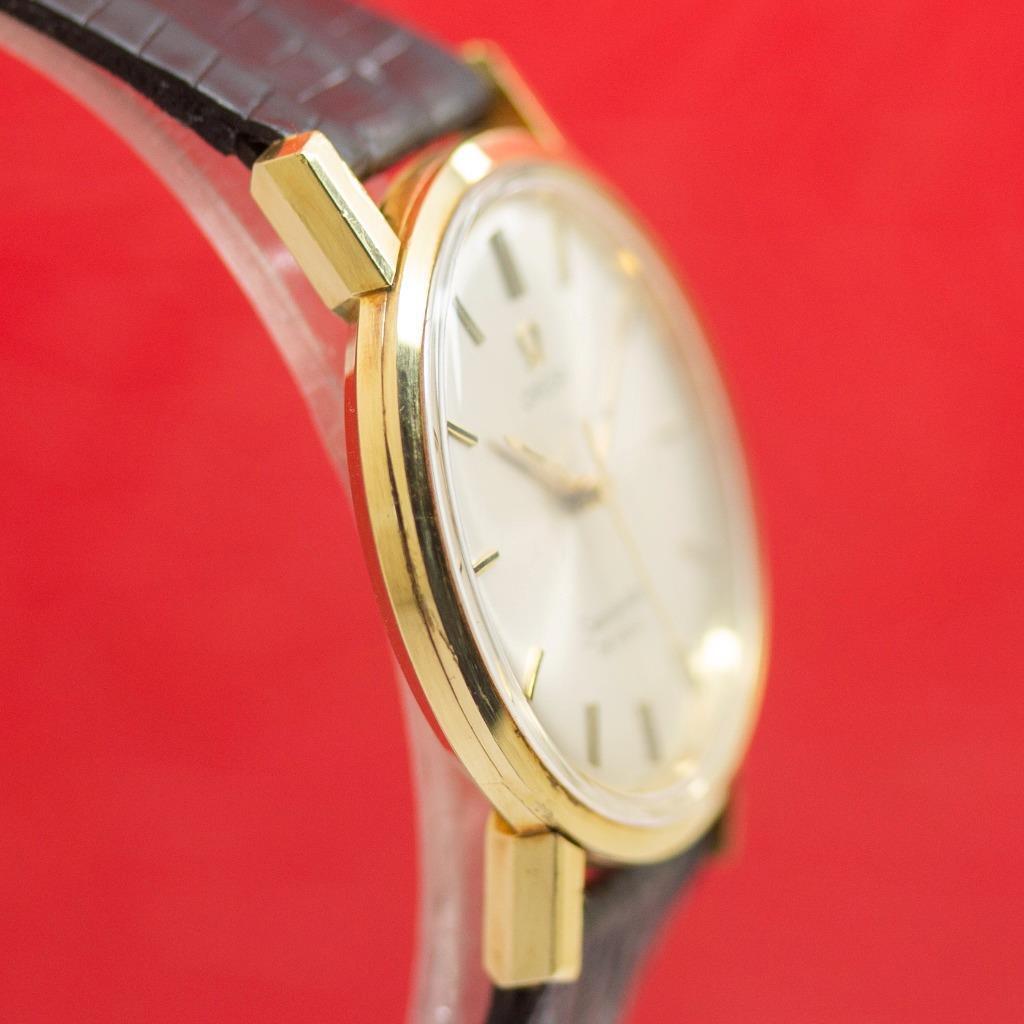 The exact diameter is 31.5 mm, with an impressively thin 7 mm from front to back.  This is quite close to many Omega ultra-thin watches of the era, yet a water resistance of 30 meters is still on offer thanks to the particularly well engineered case.
From the rear, the case is rather unusual in that there are two tiers to the rear of the case.  The first is the main plane of the case, aligned with the crown and this is where the lugs are attached.  The second is a deeper recess, which makes room for the small diameter movement fitted within.  This additional chamber making room for the movement can be seen very clearly in the image below.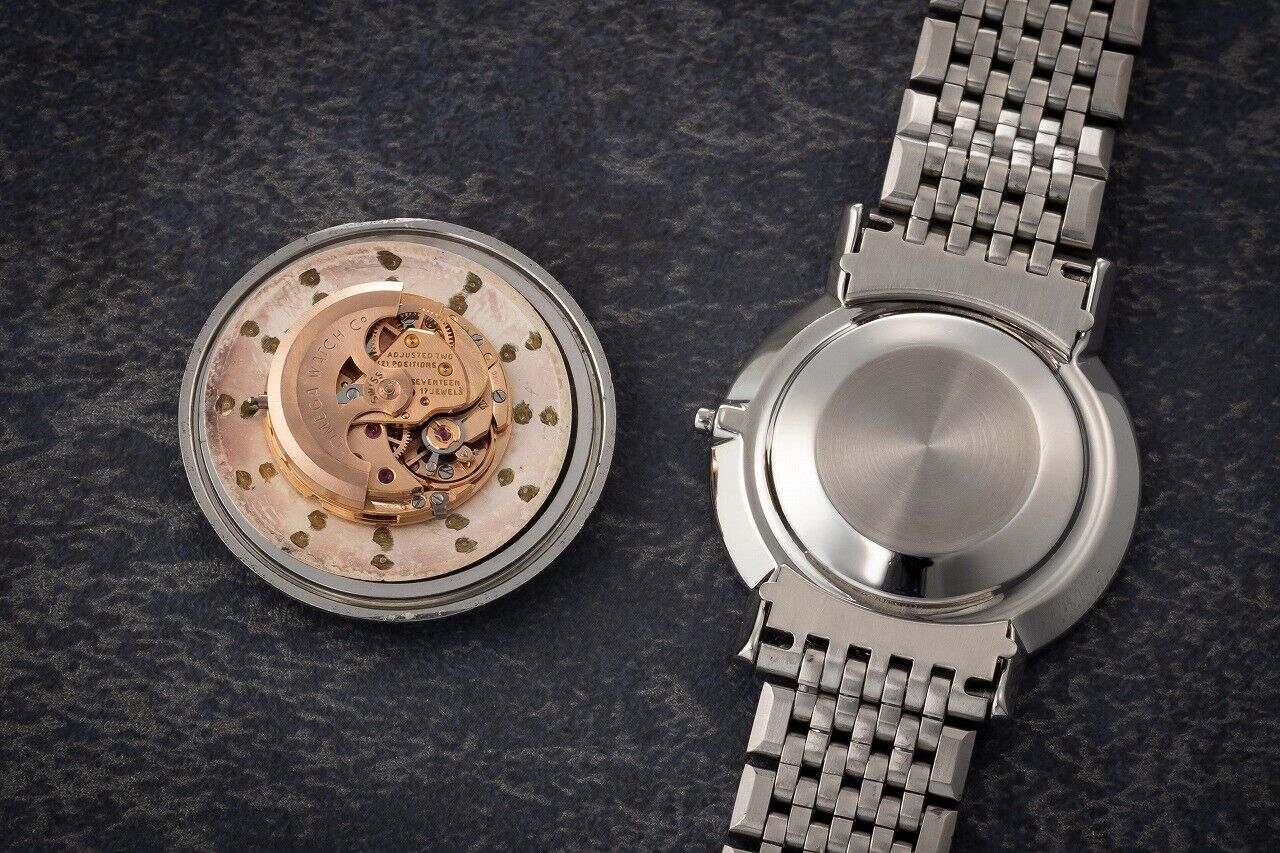 That bulging part of the case-back can be found in both automatic references (165.004 & B6308) and in manual wind as well (135.001).  This outermost part of the case-back can be found either completely flat, or with the Seamaster hippocampus relief present, with no real pattern to whether or not the medallion appears.
As with other Seamaster De Ville models, the watch is front loading, meaning access is acquired through the crystal rather than from the case-back.  As a result of this, you should not attempt to open this watch on your own, as what is a simple and easy task for a watchmaker with the right tools is very difficult and risks severe damage if attempted by an amateur.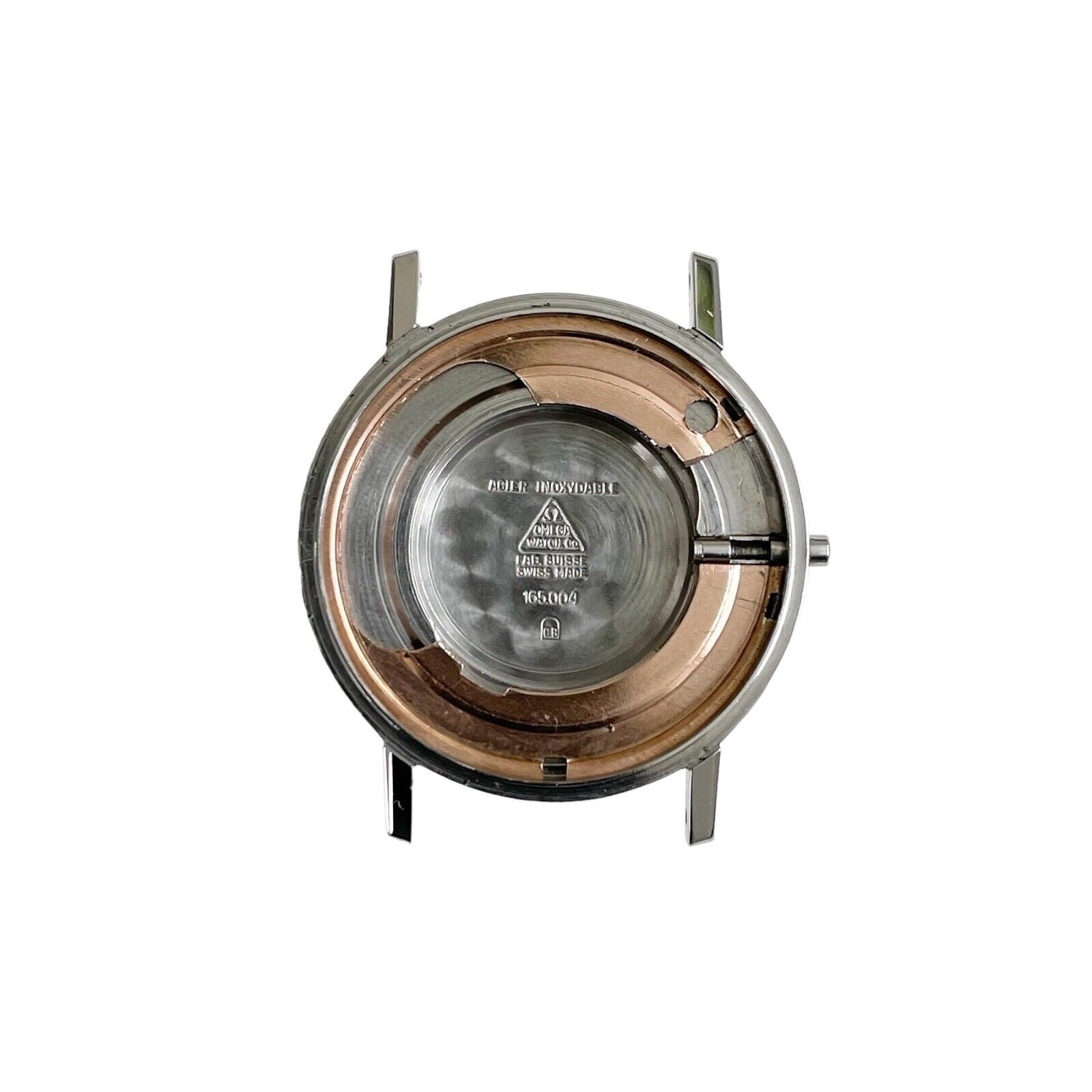 These watches are available in a variety of metals including stainless steel, gold-filled, gold-capped, 14K solid gold, and 18K solid gold.  
The lugs on these Seamaster De Villes are 17 mm wide, a slightly odd size but very close to the regular 18 mm of the full-size version.  So close are these lugs to the 34.5 mm De Ville, that the same beads of rice bracelet is used as the full-size version, with smaller end-links to fit.
Movement
The references in this family carry two closely related movements, with the automatic B6308 & 165.004 cases carrying the Calibre 670 / 671 movement with 17 & 24 jewels respectively, while the manual wind case, 135.001 carries the Calibre 630.  There should be no other movements in these cases, and they should not be mixed up between them.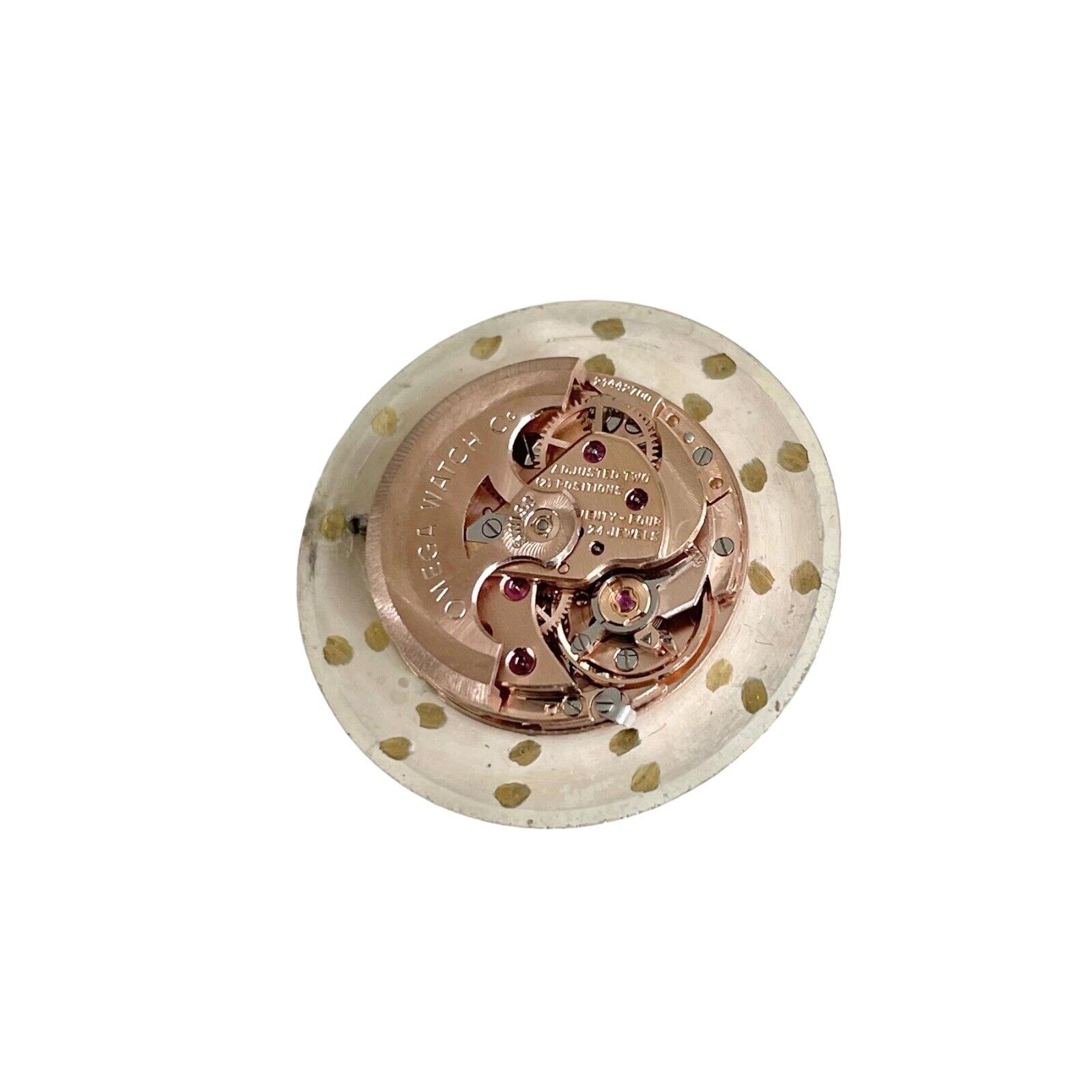 Both Cal 670/671 & Cal 630 oscillate at 19,800 vph, and are non-hacking, non-chronometer rated calibres with a sweep seconds hand.  The hand-wound Calibre 630 features a 42-hour power reserve, while the automatic 670/671 feature a 40 hour power reserve and bi-directional winding system.  All of this is achieved in a movement with a much smaller outer diameter of 18mm compared to the 28.4mm of the calibre 561, and only adds 0.3 mm to thickness.  The only sacrifice made for packaging is the power reserve of 40/42 hours, 10 shorter than the full-sized calibre 561, but still more than adequate for daily use.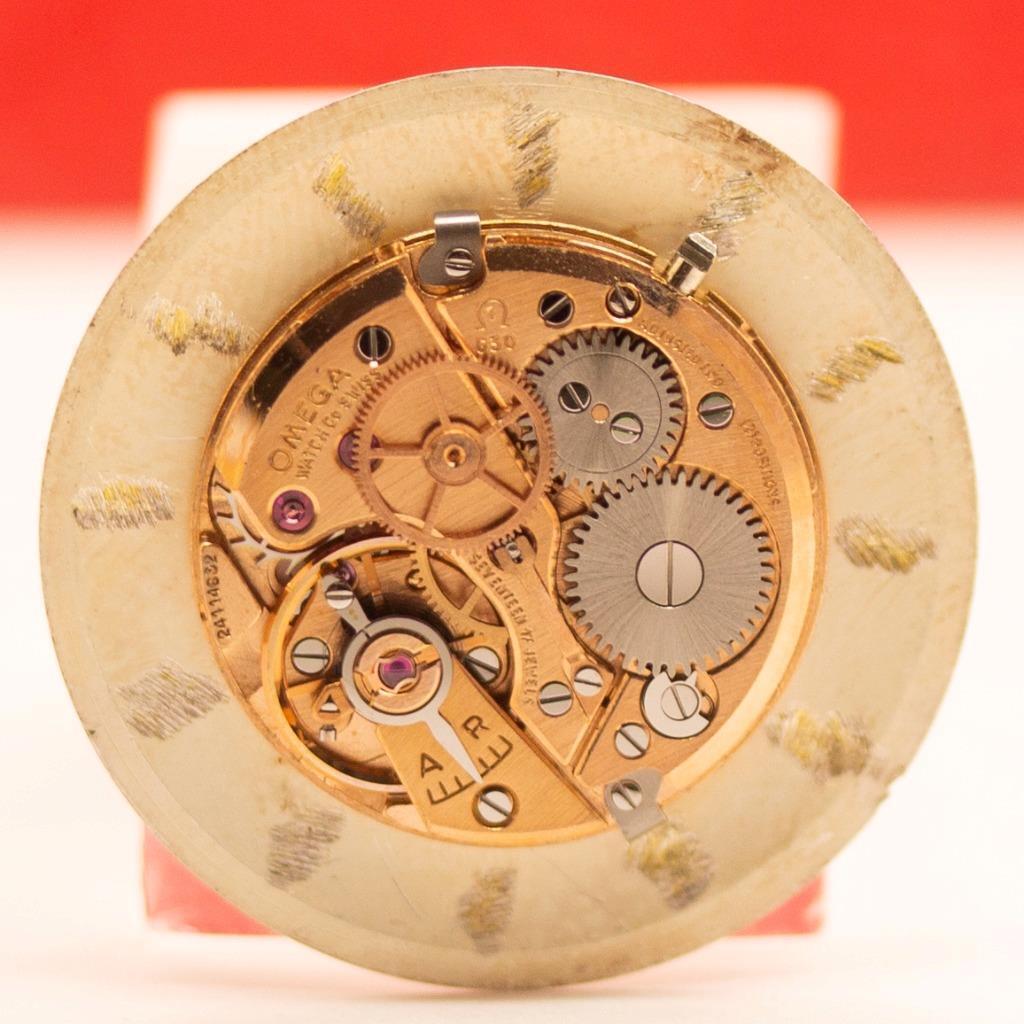 Both the calibre 670/671 & 630 are compatible with a large number of other related movements which can be a bit of a double-edged sword.  On one hand it means there is an exceptionally large pool of donor parts from less desirable models featuring the same movements, keeping parts costs under control for decades to come.  On the other hand, you can also find watches that have patchwork movements or incorrect replacements, so it is important to be somewhat vigilant in this respect.
If properly maintained there is no reason why either of these calibres cannot continue to meet or exceed its original specifications.  They were a well-designed, durable and high-quality movement which can be cared for by any watchmaker with an Omega parts account.
Variants
The 31.5 mm Seamaster De Villes come in three known variants, although there could be more lesser known references out there which also fit this category.  
All feature a simple dial with no date, despite the Calibre 6xx series including some date calibres.  The reason date was never offered is that the movement are much smaller than the dial and this would have placed the dial window abnormally close to the center of the dial rather than on the outer edge.
Dials for all references tend to be quite simple with Seamaster De Ville at the bottom and applied metal hour markers in a matching color to the case, with similarly matching stick hands.  The vast majority, if not all appear to luminous dials and hands.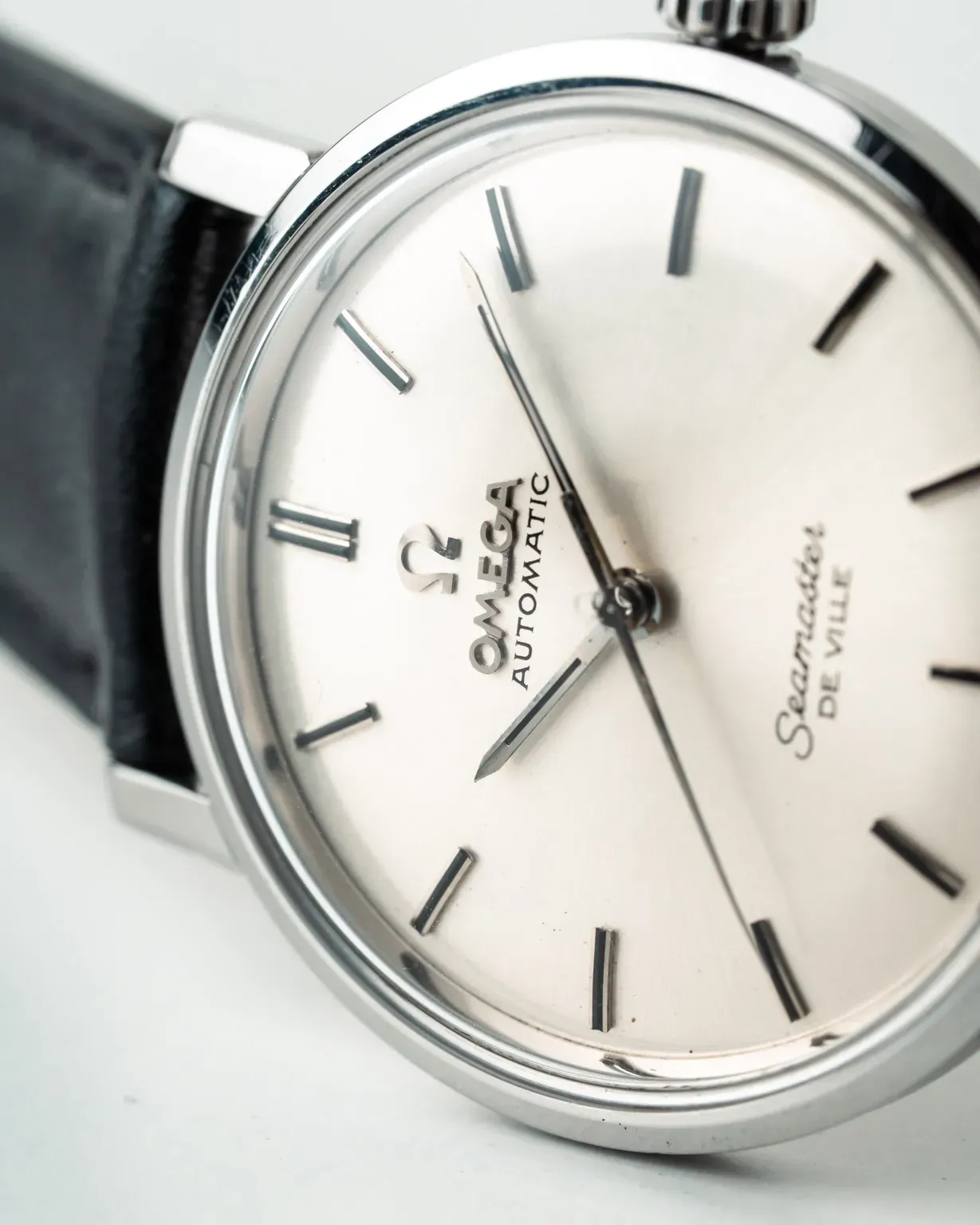 Where the manual wind versions (135.001) differ from the automatics, is in only the Omega symbol itself being applied, with the word OMEGA printed below and no automatic script.  By contrast, the automatics have an applied symbol and OMEGA, with automatic written below.
While most of these watches are luminous, with a painted outer minute track, there is a decent amount of variation in dial furniture and there are non-luminous versions as well as variants missing a minute track entirely.  This is quite unusual for most Seamasters De Villes but is common for the mid-size family.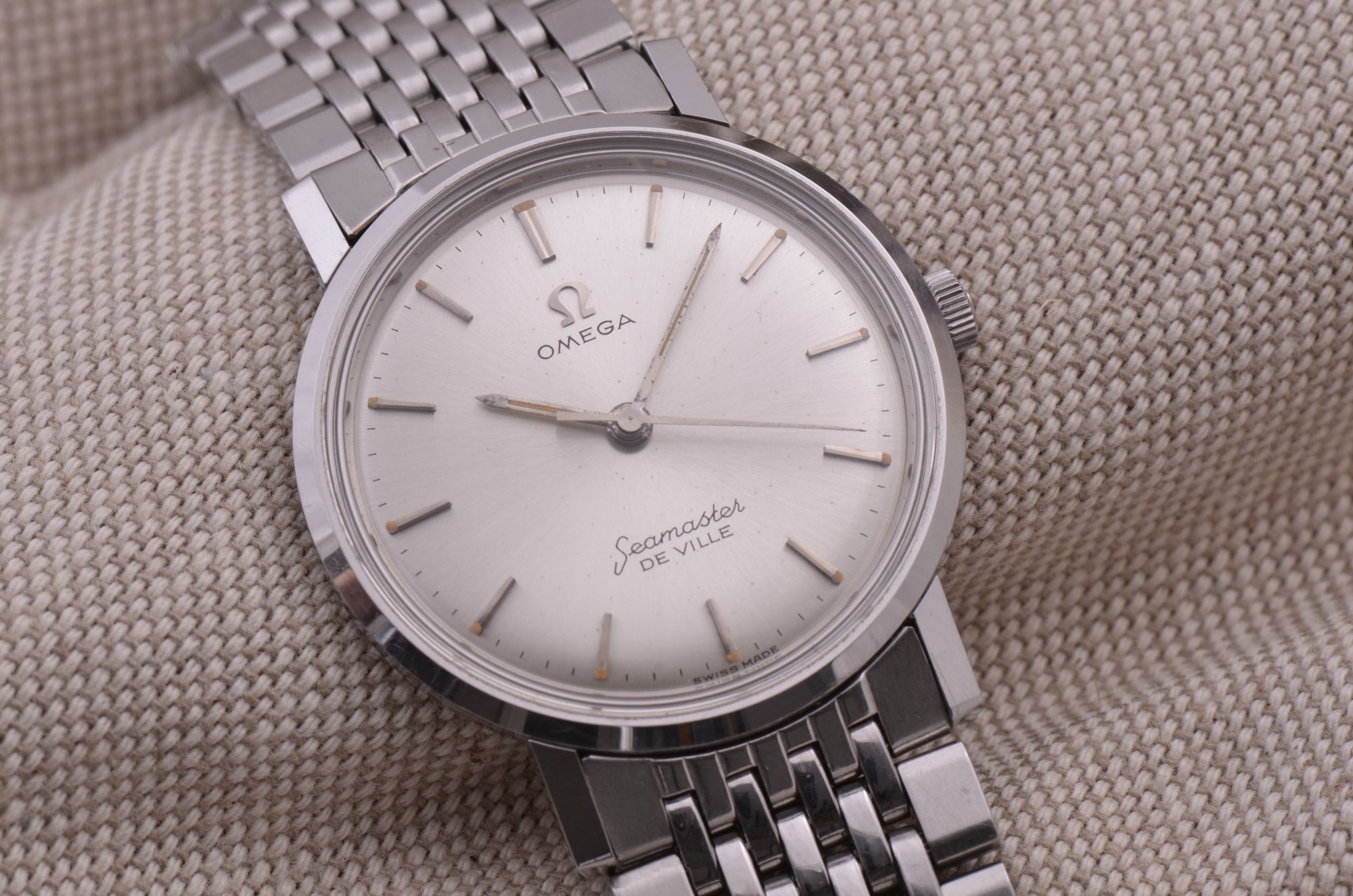 Ref B6308 Calibre 670
The B6308 is the US-market specific version of the 165.004, featuring the same shape and case design, the 17-jewel Calibre 670 movement, and a domestically produced case.  
These cases appear to all be produced by well-known US Case-maker Ross, and the vast majority are in either 14K gold-filled or 14K solid gold.  Norman Morris was known to source both dials and cases locally in the United States, importing only the movement from Omega Switzerland, using the 17-jewel version for import duty reasons.
While US cased Omegas have historically tended to be priced lower than Swiss cased versions, there really is nothing wrong with these watches as quality is very high and condition matters more than case origin at this point.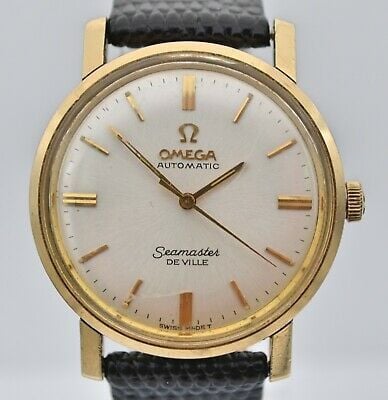 165.004 Calibre 671
The 165.004 is the Swiss production version of the B6308 above, produced in far greater numbers over a longer period of time and typically powered by the 24-jewel Calibre 671 movement.
These cases are far more typically found in stainless steel, with gold-capped and 18K solid gold cases also being relatively common rather than gold-filled or 14K gold.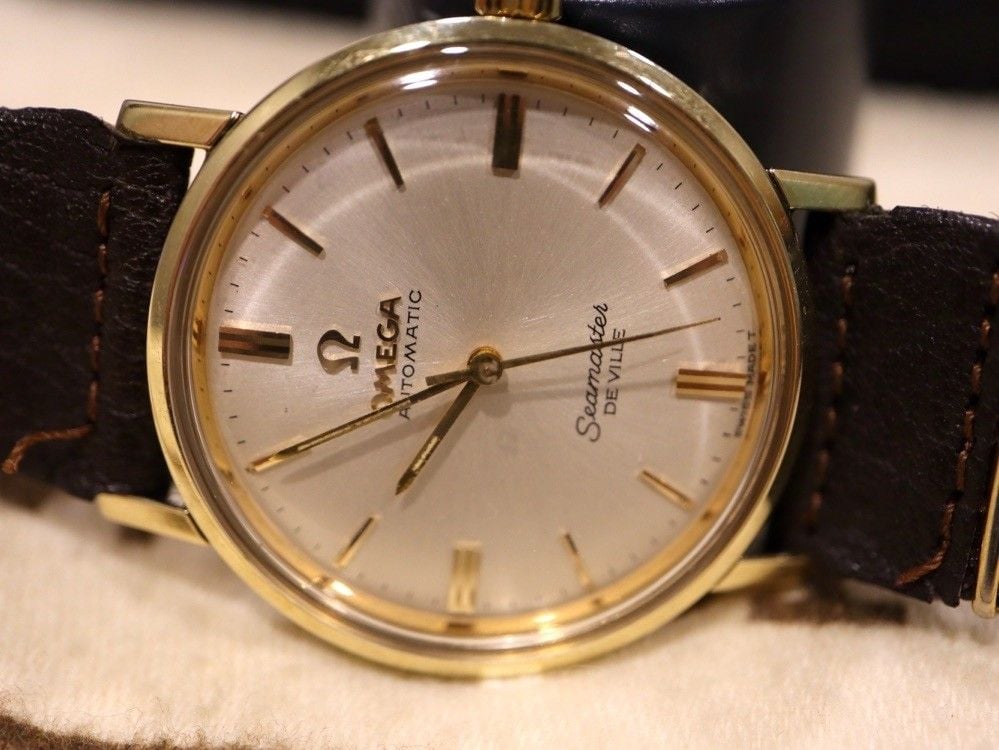 Aesthetically it is very difficult to tell the difference between the 165.004 and B6308 unless you check for the case material used or are able to see the reference inside the case-back.  
The 18K solid gold models available in the 165.004 and some of the more exotic dials indicate that these watches were definitely not a budget option and were intended for premium customers.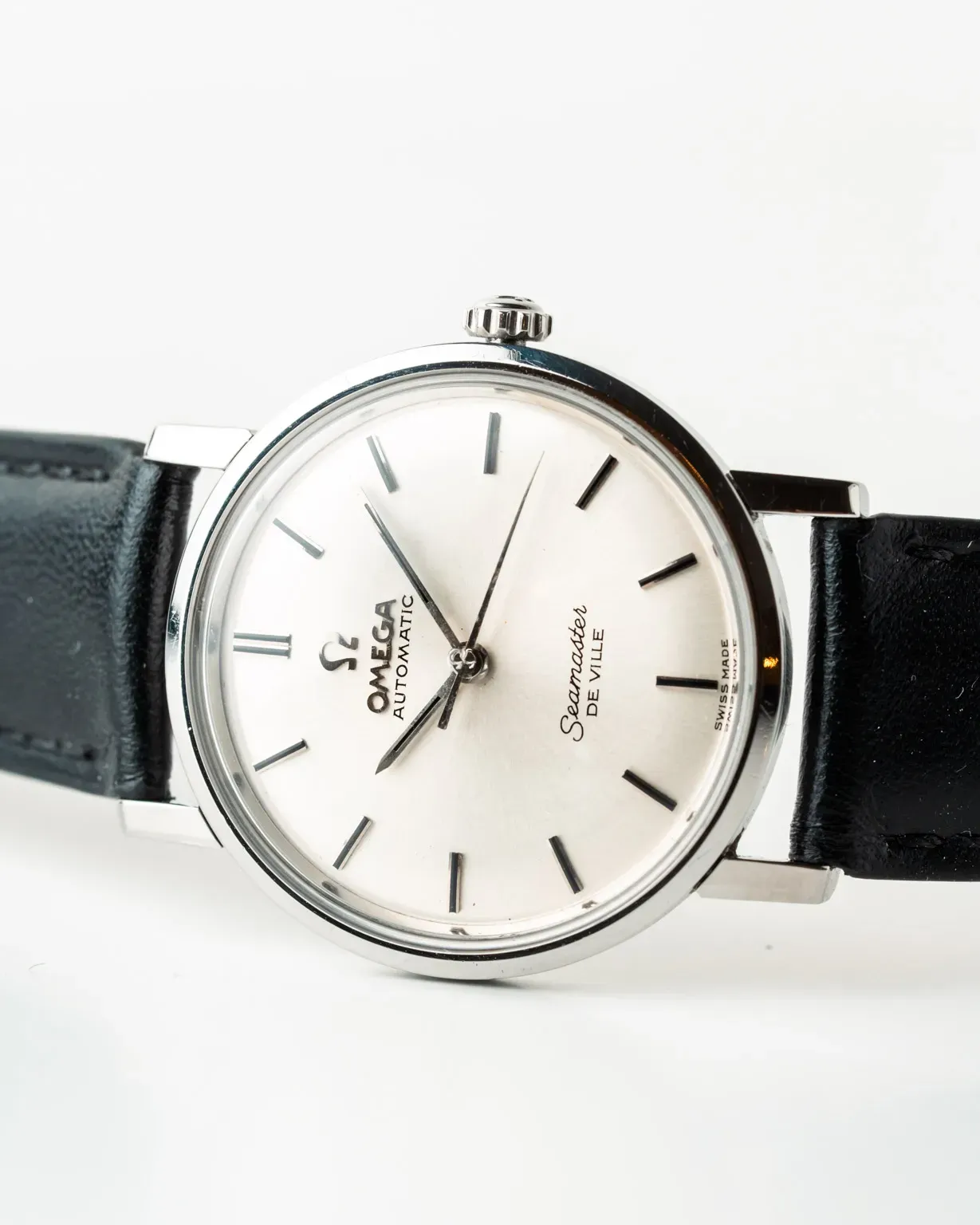 Ref 135.001 Calibre 630
The 135.001 is otherwise identical in case design to the previous two automatic versions with the only difference being the 17-jewel Calibre 630 hand-wound movement.
While in some cases, hand-wound 3-hand movements can be found in cheaper or entry-level watches, the 135.001 doesn't really fall into this category as even 18K solid gold cases are available in this reference.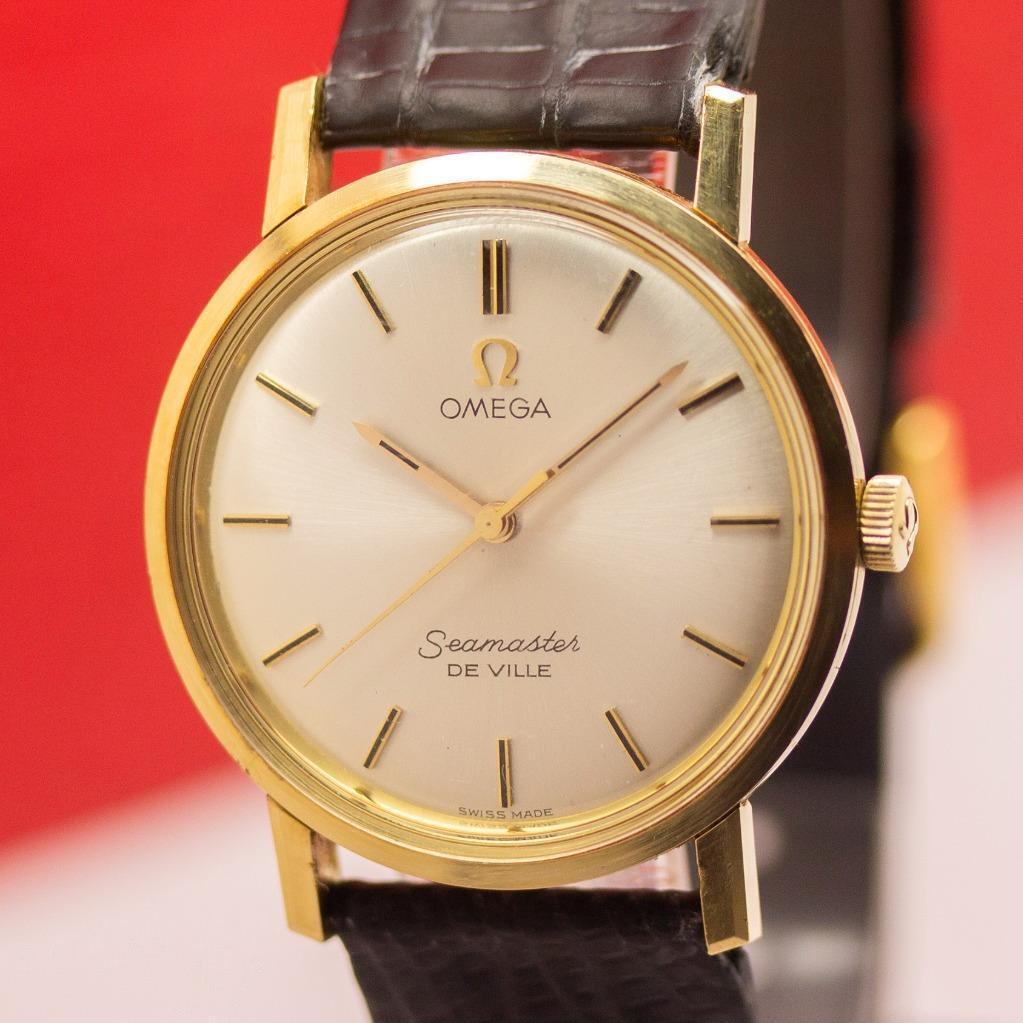 The advantage of the thinner 3.1 mm thick Calibre 630 over the 4.3 mm thick Calibre 670/671 is that the slimmer movement allows for less of a rear bulge in this reference, which can be seen above.
Despite the benefit to thickness, the 135.001 tends to be the least common of all mid-sized Seamaster De Ville's, with the manual winding movement likely turning off some buyers back in the day.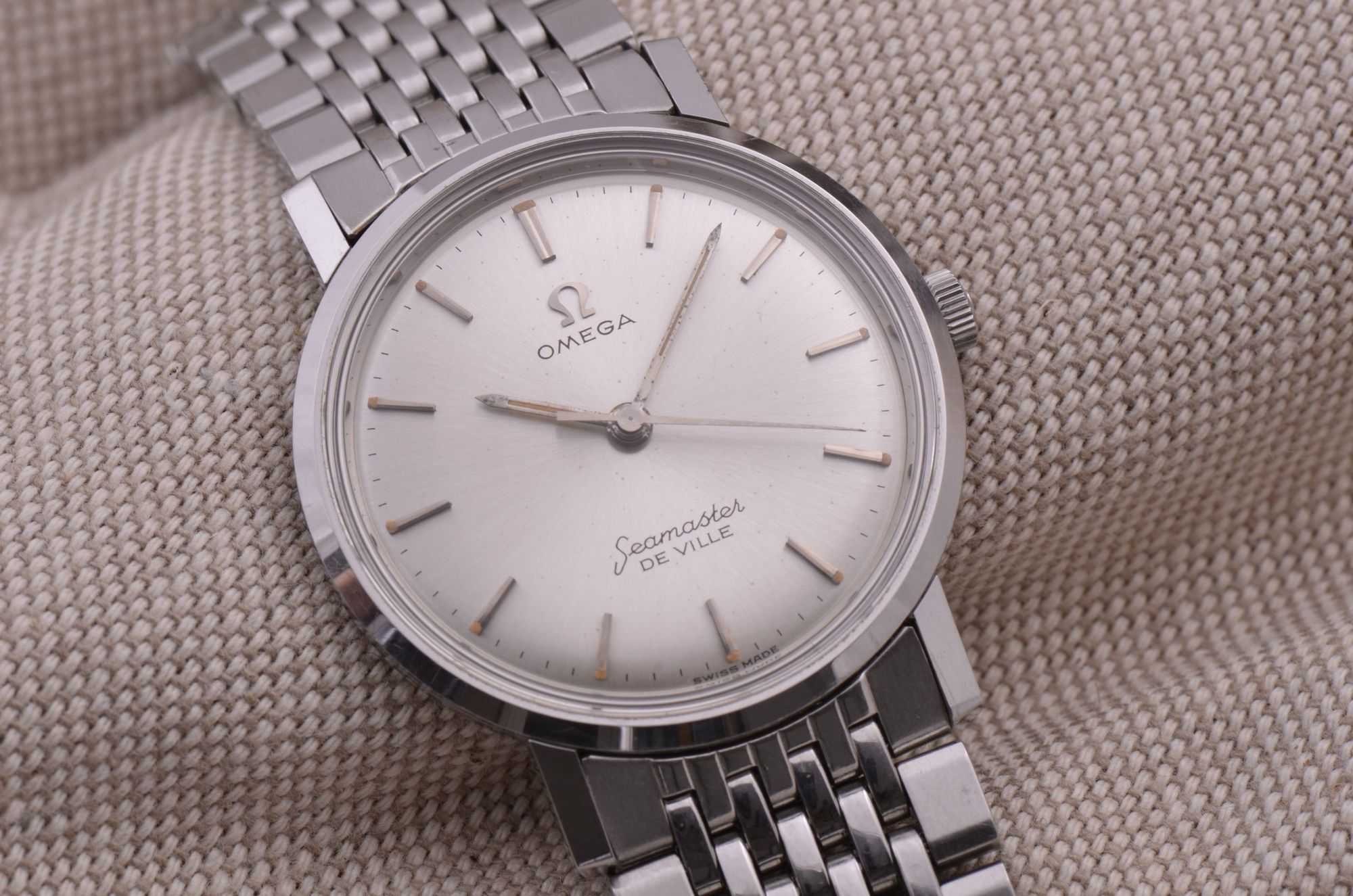 Buying
The first step in purchasing one of these De Villes is determining whether the manual-wind or automatic is your preference.  As both calibres are closely related, there is no downside to either but as most will prefer the automatic for convenience, these will attract a slightly higher price.
There are very few dial variations, but a great many variations in metal type, with even solid gold models not quite carrying the price premium one would expect when selling at auction.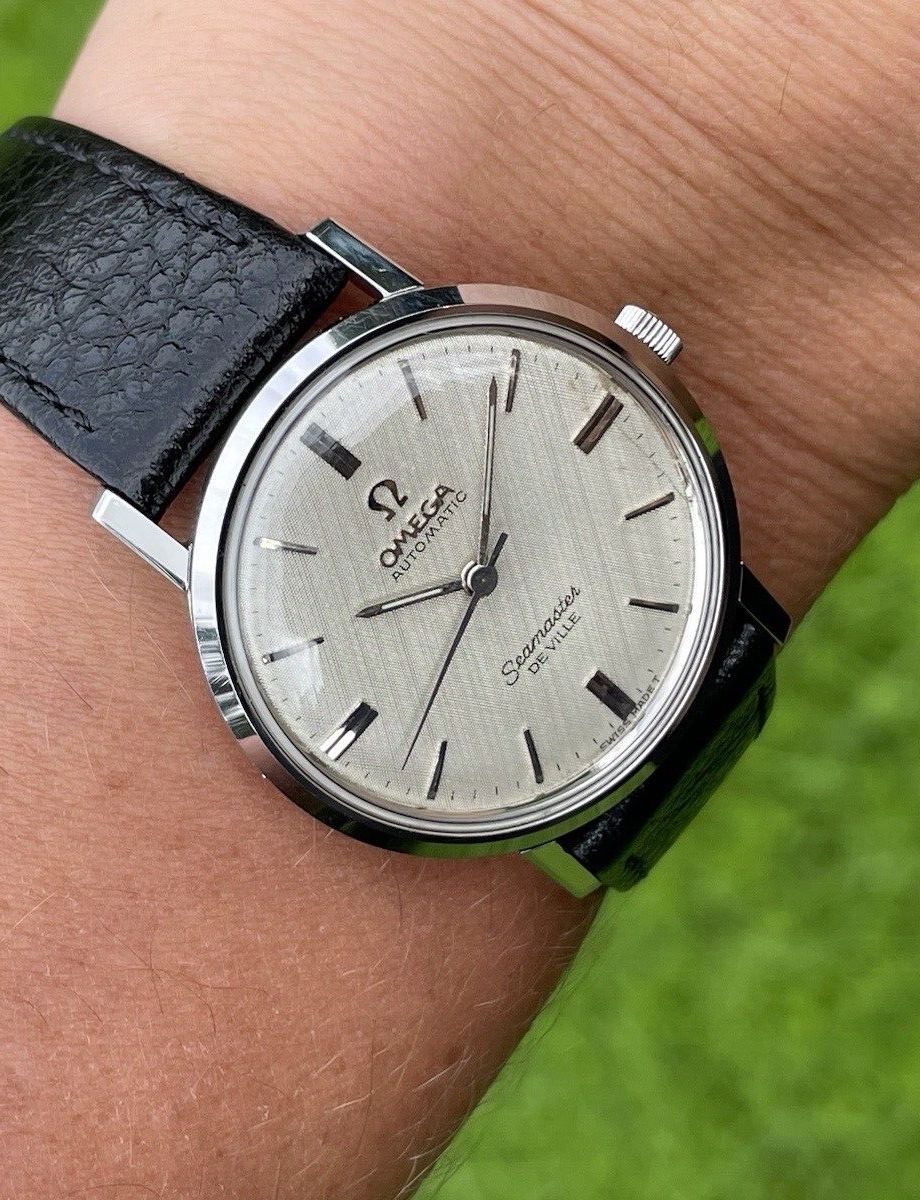 These watches were sold all around the world and there is no one geographic area with a particularly high concentration.  While there are many for sale at any given point of time with dealers and on sites like Chrono24, they are often priced a lot higher than their true value, which tends to be around the $350-500 mark, or around $1,000 for solid gold.  The best deals tend to be had on eBay and similar auction sites, especially in no reserve auctions and occasionally on forums.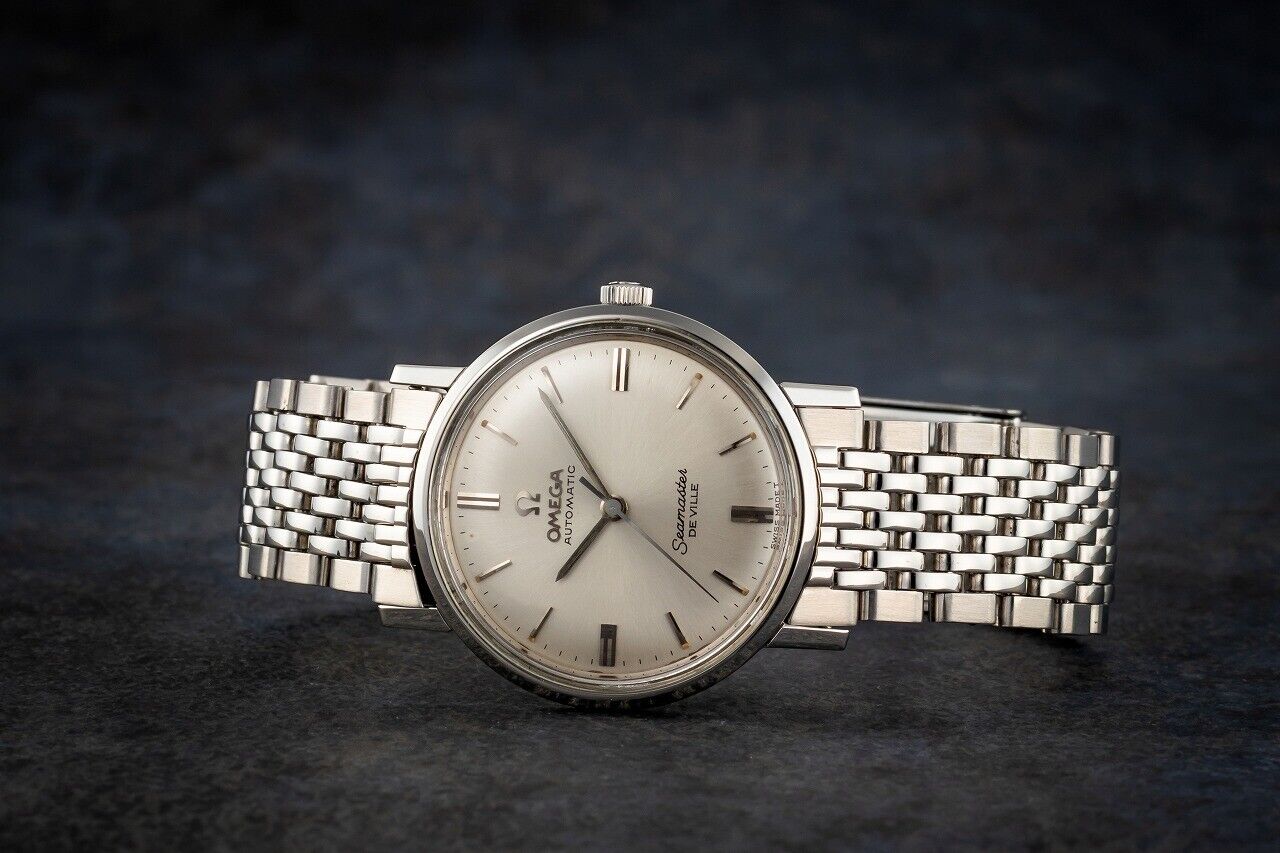 Because of the previously mentioned ease of mislabeling, it is important to know what you're actually buying.  The three ways to confirm that a watch is a 31.5 mm De Ville are measuring the case, checking the movement and case-back stamping, or easiest of all, looking for the tell-tale bulge in the rear of the watch.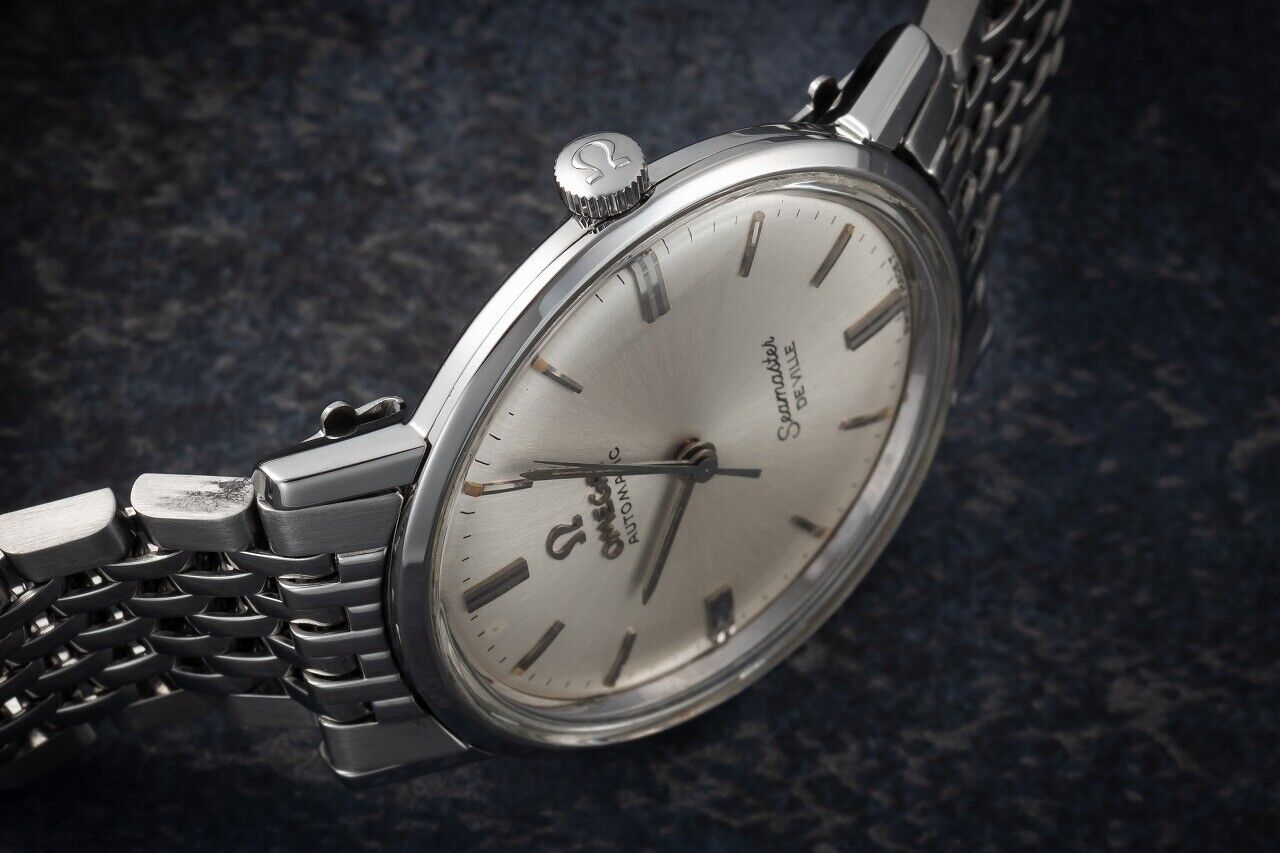 Condition wise, these watches tend to fare about as well as regular Seamaster De Villes like the 165.020.  The case has better than average water resistance for the mid-60's and the movements are robust, although do not expect chronometer level accuracy.  Refinished dials and excessively polished cases should be avoided, along with any signs of water intrusion.  Due to how thin the lugs are, and how often people try to fit 18 mm straps on their 17 mm lugs, it is not uncommon to find bent or broken lugs, which should also rule out a purchase.  The beads of rice bracelet and correct end-links are a really nice touch and add to the style of this watch beautifully but as these bracelets are also compatible with full-sized Seamasters and Constellations, they are rarely that cheap.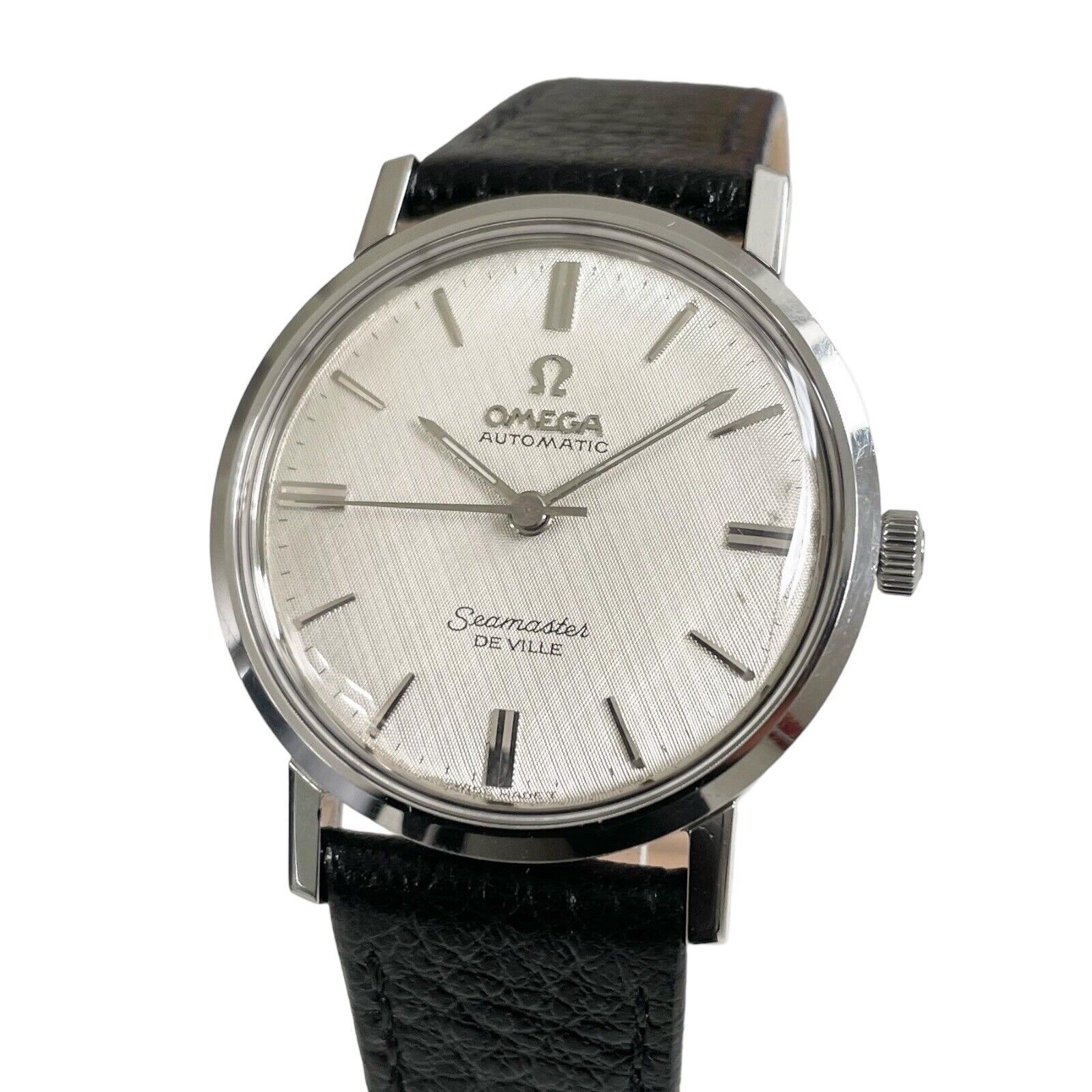 If you have a wrist size that is suited to a 31.5 mm case, these Seamaster De Villes make a rather excellent choice for both men and women.  Being more affordable, and often in better condition than their full-size cousins, with thinner cases and excellent performance for their size there is a great deal to like.
Discussion thread on Omegaforums can be found here: