The Constellation 168.0058 is one of the best examples of one of the less popular shapes, the TV-case Constellation. Combining beautiful finishing and design with a case that allows tremendous flexibility, this watch has aged well into a modern statement piece.
The TV Dial At Its Best
TV dial Omega's don't always get that much love, often seen as being too much a product of their era in the 1970's.  The Constellation 168.0058 is one of the TV dials that really does work well, combining a large, chunky, yet stylish case with some of the nicest Constellation dials of the era and a quality movement to power it.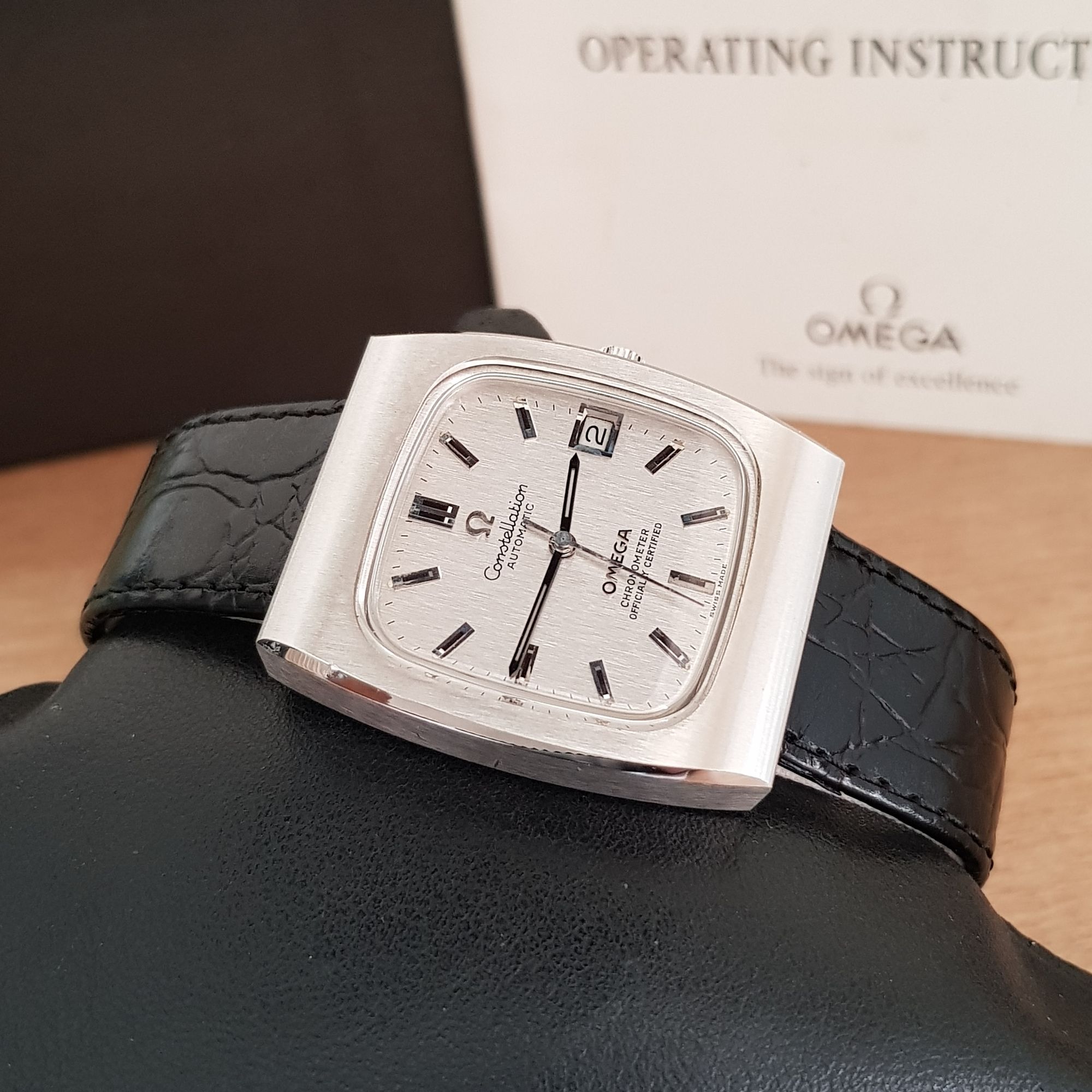 The strength of this watch is the flexibility it brings to the table.  By adding a full case-width strap or even a nice colored lug width strap, you can dress this Constellation up for use as a statement piece with a suit or business-casual wear.  Then by adding a mesh or link bracelet, the personality of the piece transforms into something much more casual for dressing down.  Such is the creativity permitted by a large square case with hidden lugs.
Among Constellation models, collectors often flock to the most popular and well-known references like dogleg Ref 14900 and lyre lug Ref 2852 but there is such an incredibly broad range of high quality Constellations that are lesser known.  There is something to be said for having a clean example of a more unique model, one that takes more than a second to recognise.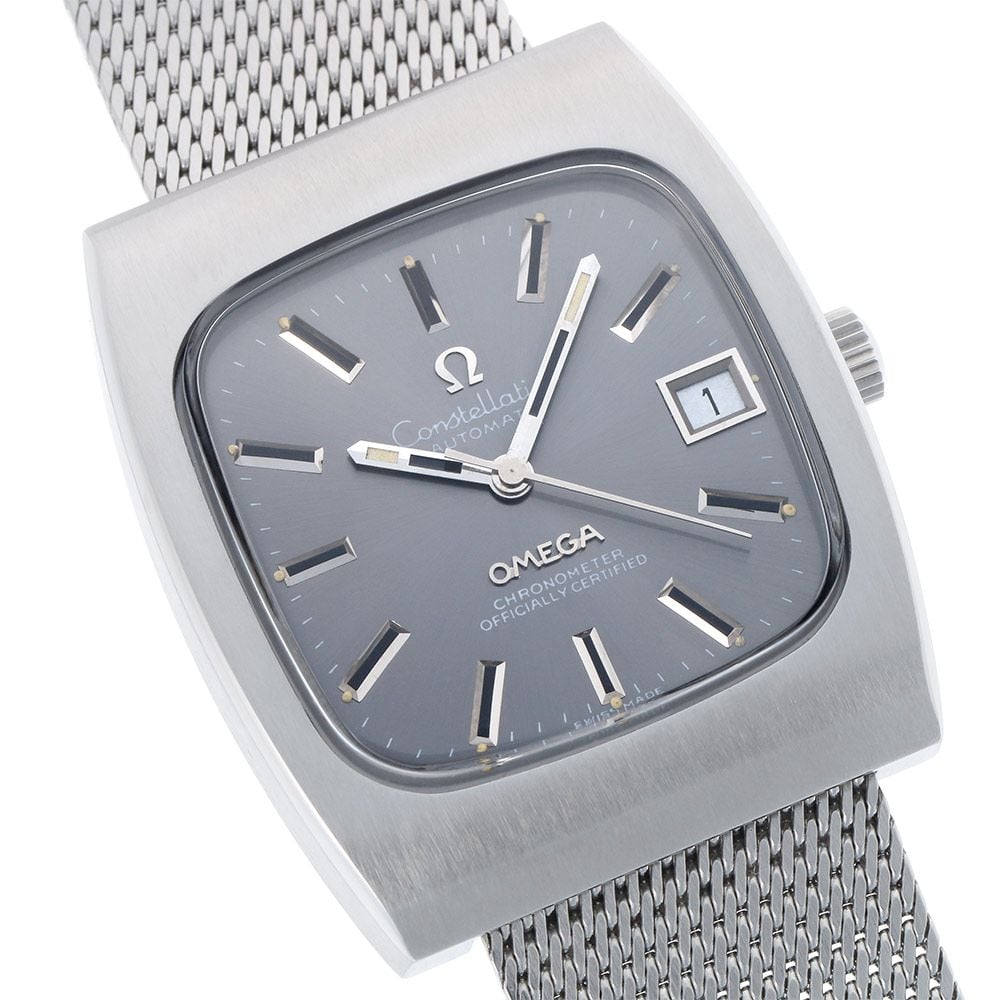 While Omega did produce a good variety of TV-dial Constellation models, these non-integrated hooded lug examples were among the least common.  Even today they remain difficult to find outside of Japan with only relatively small numbers available in the western world.
Case, Straps & Bracelets
The 168.0058 Constellation is shaped roughly like a fancy lighter from the outside.  It is quite substantial with a width of 34 mm and a length on the wrist of 40 mm, yet it has a very modest thickness of only 10 mm thanks to the slim Calibre 1011 movement within.  
It has a flat front face with vertical brushed satin finish and no bezel, with the crystal protruding and sitting proud of the front face.  That front face tapers downwards slightly at the top and bottom where the hooded lugs cover the spring-bar and a portion of the strap or bracelet.
The case has flat sides which curve very slightly, bulging in the middle by a small amount, and a clear bevel separates the front face from the sides.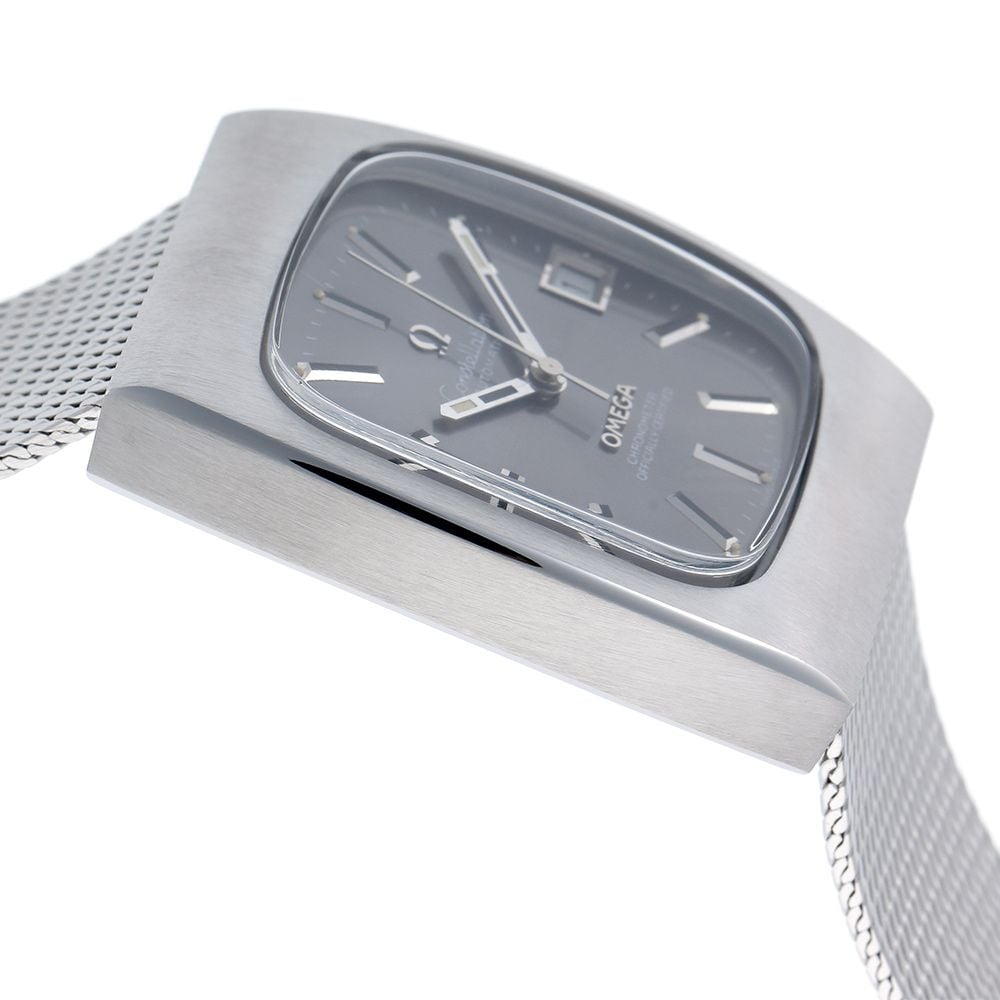 The front face and mid-case "block" makes up the majority of the watch's structure, with a smaller square shaped case-back installed from behind using four retaining screws.  That case-back features the traditional Omega observatory logo in either steel or as a gold medallion against a steel case-back for the gold-capped models.
The convenient knurled crown is semi-hidden from the front but more open and accessible for easy use from behind.  Even with the unusual case-back securing mechanism the Constellation 168.0058 is rated for 30 meters of water resistance.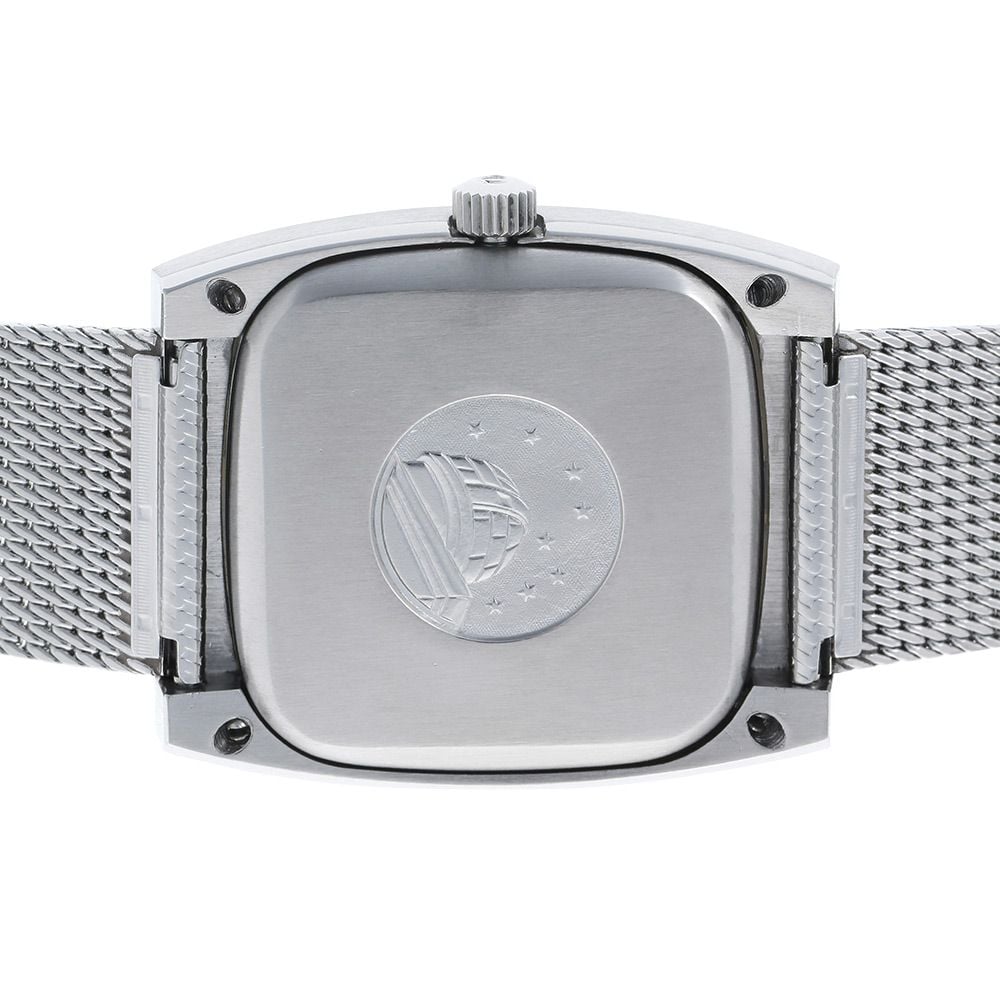 The hooded lugs on the 168.0058 are abnormally large for a Constellation at 20 mm in width.  In the original images of this reference, Omega shows the watch fitted with a strap that flares out from those lugs to span the full 34 mm width of the case in a cuff style.  These straps can definitely still be made today given the capability of independent strap-makers and make a terrific pairing with this watch.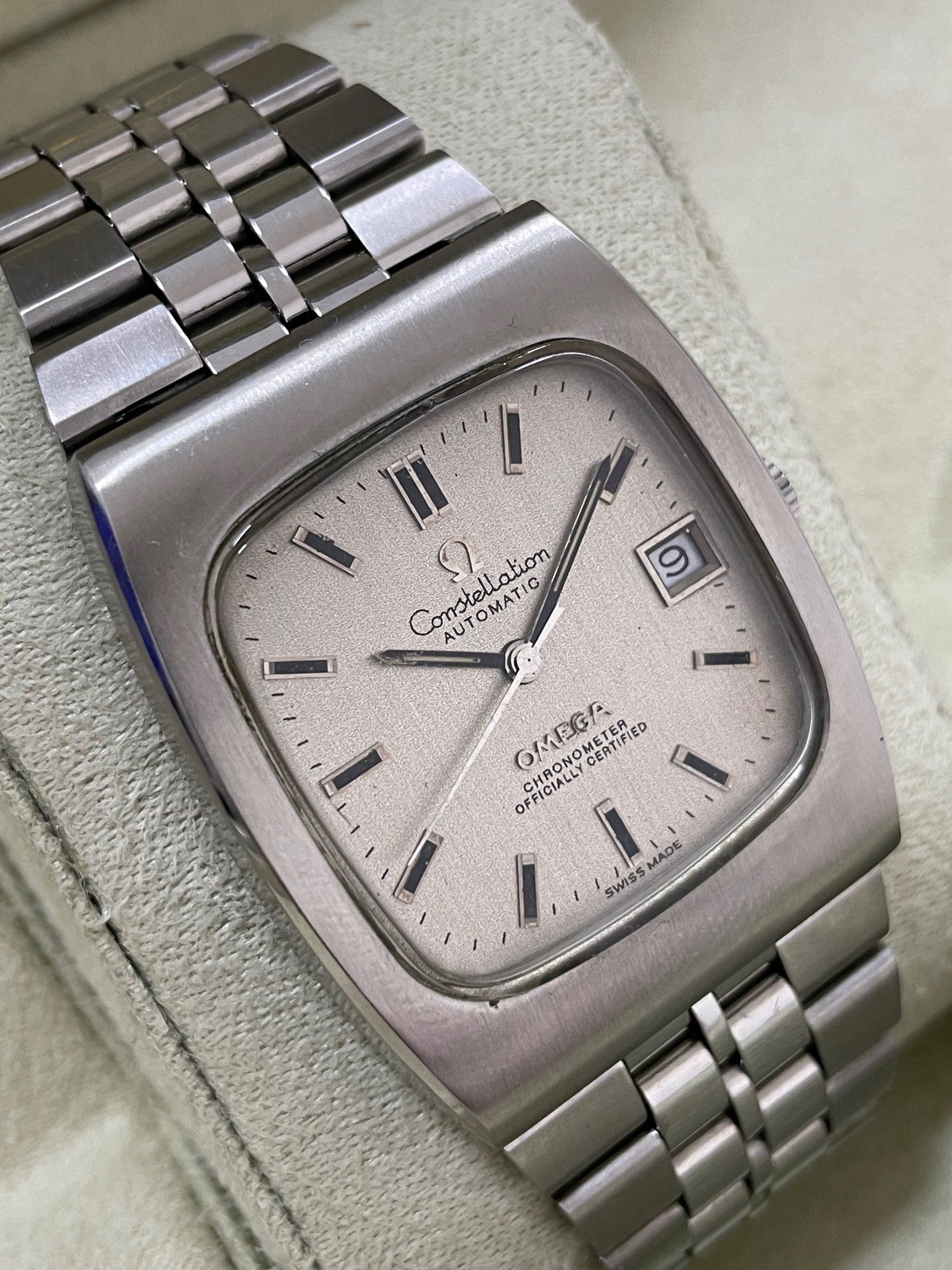 Aside from that style, any 20 mm regular leather strap or 20 mm bracelet including Omega mesh and link options will fit this watch case extremely well.  There is such a significant amount of room around the spring-bars that a surprising variety of Omega and aftermarket options are all possible.
Movement
The Constellation 168.0058 is powered exclusively by the Omega Calibre 1011 automatic chronometer movement.  This movement features a 28,800 vph beat rate, hacking, and quickset date all in a package only 4.25mm thick.
As mentioned in previous articles, the general fear and misunderstanding about "The Calibre 1000 series" haunts these watches and turns people off them when the Calibre 1011 and its family is fundamentally different from the early Calibre 1000, 1001 & 1002.  These movements are distinctly different, the result of a major redesign of the early 1000 series and contain mostly new parts to correct the problems of its predecessor.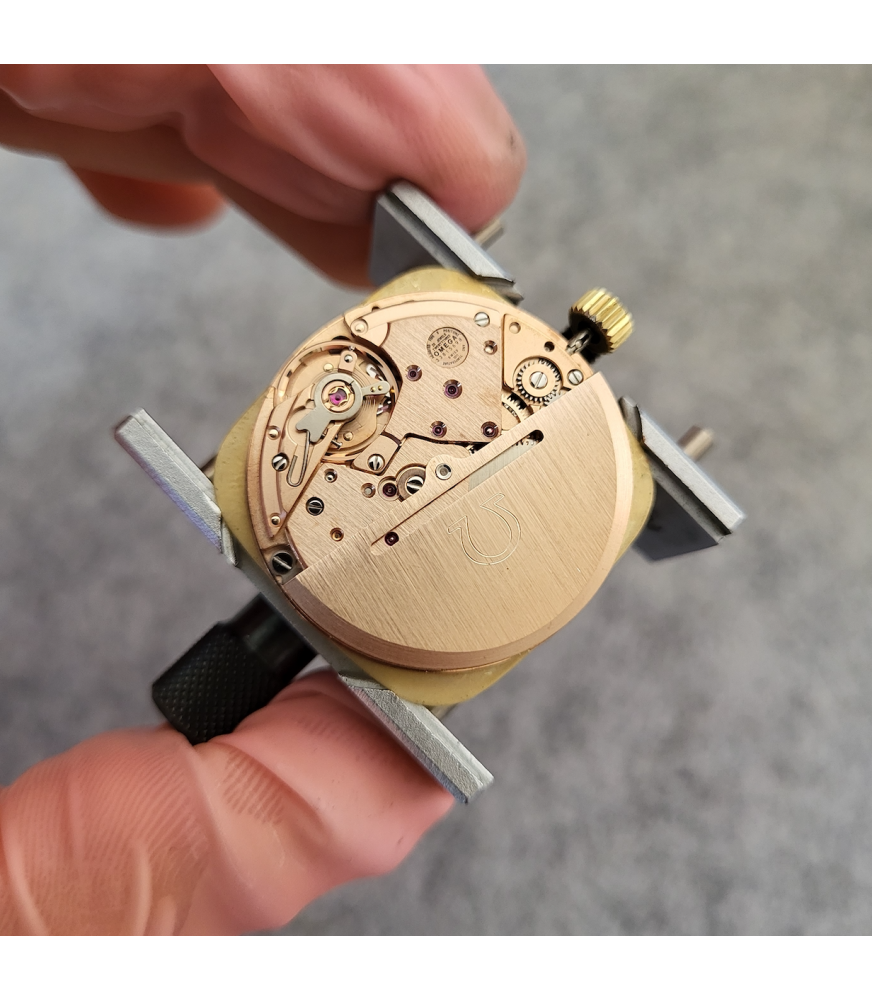 The general negativity towards these movements found in some collector communities can very much work in your favor when it comes to watches powered by this movement.  Prices tend to be softer for Calibre 1011 powered watches than for Calibre 561/564 powered pieces even though when serviced both are excellent performing movements.
If serviced by a qualified watchmaker with an Omega parts account, you can expect very good accuracy, reliability, and durability long into the future from your Calibre 1011 Constellation.
Variants
These Constellations come in both stainless steel and in yellow gold capped cases, with a variety of different dial options for the steel and one for gold.  There are quite a few subtle differences in hands, dial furniture and even dial layout available, including both luminous and non-luminous versions.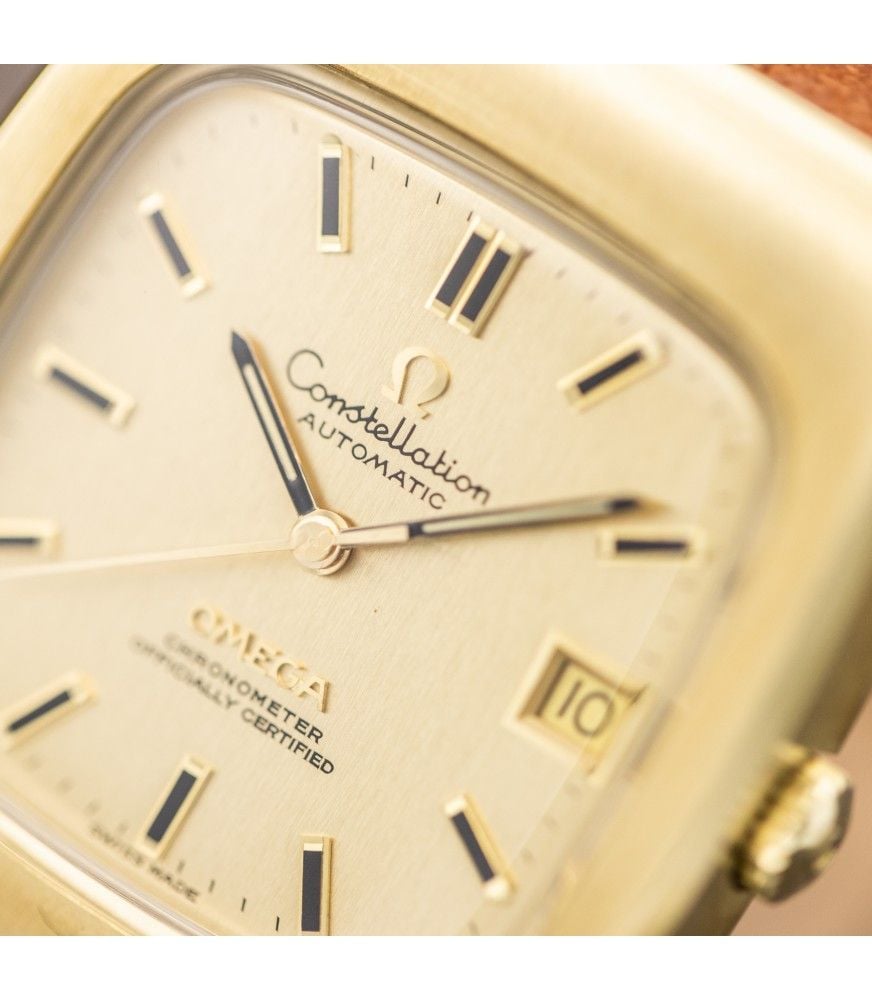 These dials are quite beautifully finished even by Constellation standards.  They feature an applied Omega logo which uses the vintage style rather than the updated 1970's version.  Additionally, there is an applied date window and the word Omega is applied at the bottom of the dial. All dials have well finished applied hour markers, although some do have minute marks painted on the dial while others do not.
Not all of these watches have maintained their water resistance and as a result there are quite a few refinished dials around including many in strange and whacky colors like "Tiffany Blue" which were never original to these watches.
Stainless Steel Cases
To give a rough description of the dial options shown below, there is a starburst grey dial with white dial text, a solid black dial with white dial text, a color-fade blue dial with white dial text, which is quite attractive, and a vertically brushed silver dial with black dial text.
Dial furniture ranges from applied metal with black painted inserts to plain applied metal, to surface-mount resistor style hour markers.
Hands range from black or silver stick hands, to full length luminous black or silver hands to partially luminous hands with black inserts.
Gold-Capped Cases
So far all of the gold-capped cases found appear to be gold dials with either black stick hands on non-luminous variants or luminous black hands on luminous variants.  It should be noted from the images below that the gold-capped models also have a gold case-back medallion unlike steel models.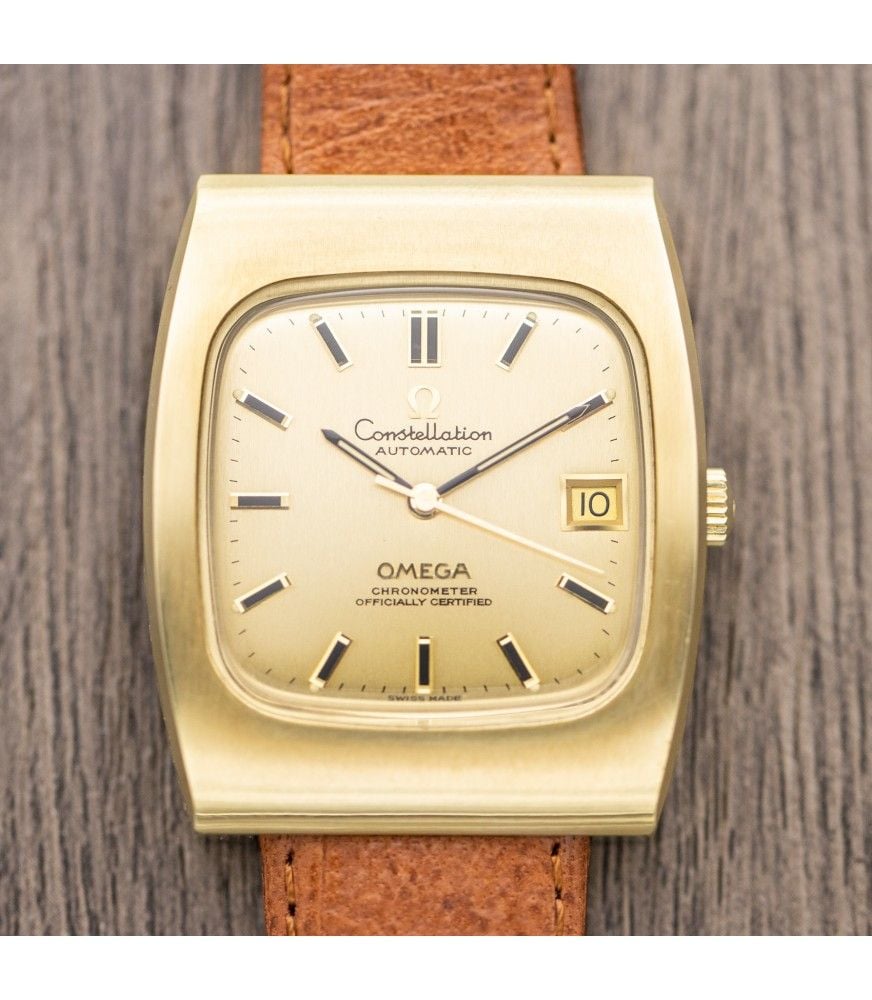 Buying
Buying one of these watches in exactly the combination of case metal and dial you want may be more difficult than others simply because there are limited numbers of the more desirable versions.  The most attractive dials, the blue and black tend to be quite difficult to find in good condition, while the anthracite grey is somewhat more common and the brushed silver are downright common.  
From a condition perspective, the first issue is water intrusion and making sure that you are buying a watch that has not had a refinished or damaged / stained dial.  Any damage or re-finishing to the dial is likely to mean the movement is also in bad shape.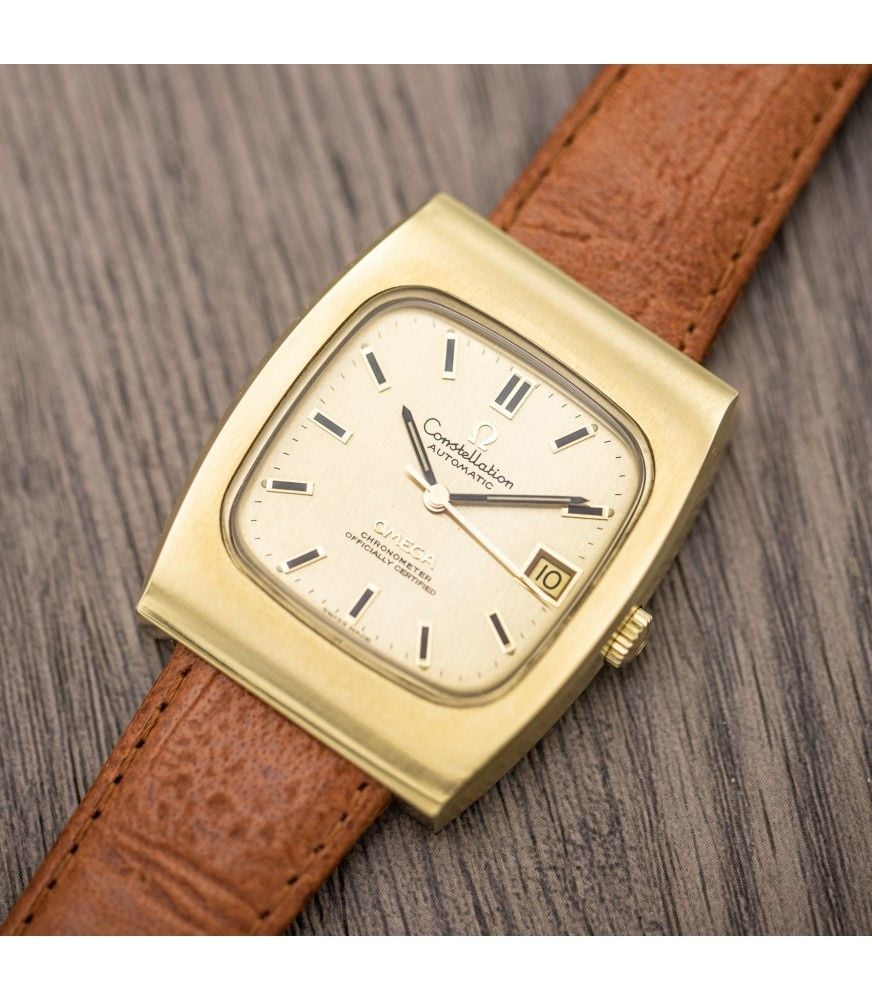 The second priority is the case, and due to the size and blocky shape of this case there is a high likelihood that the case attracts dings and dents or has significant polishing at the cost of sharp edges.  Finding a good condition original case is difficult, but extremely worthwhile as these cases look terrific in good condition.  It should be noted that while gold-plated and even some gold-filled cases don't hold up all that well, the gold-cap used on the 168.0058 is very thick and highly resistant to wear and polishing.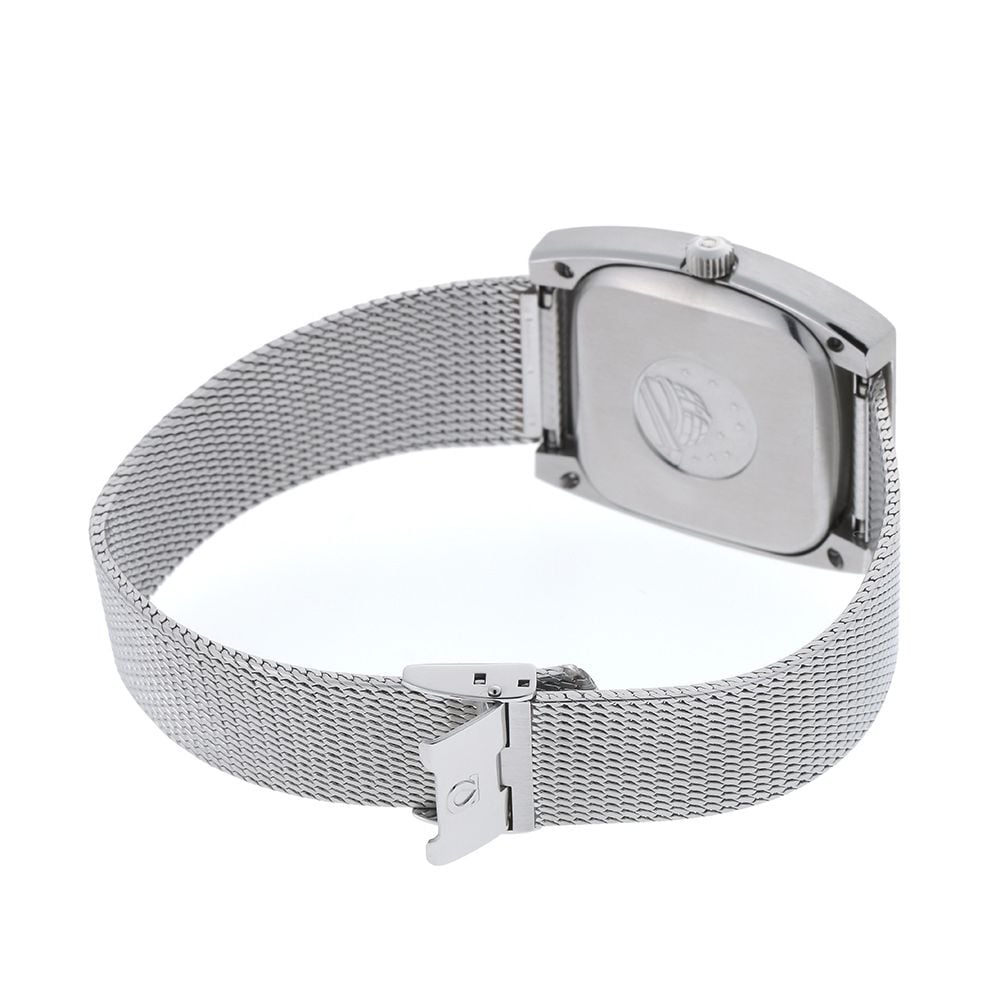 While normally I recommend getting a bracelet with the watch, if possible, it's a secondary concern to this watch.  There are just so many different bracelet options, both Omega and aftermarket that can all work really well with this case and none of them are particularly expensive.  Straps, especially full width straps also look amazing on this watch so I would instead prioritise watch condition above all else, and then experiment with strap and bracelet options to your heart's content.
These watches do come up on eBay and other auction sites periodically going no reserve and this tends to be the best opportunity to score a good deal.  Outside of that, there is a significant supply of them inside of Japan, even though these weren't specifically Japanese only models.  Looking at sites like Yahoo Auctions Japan, along with dealers over there is definitely a good way to find a well-priced example in nice condition.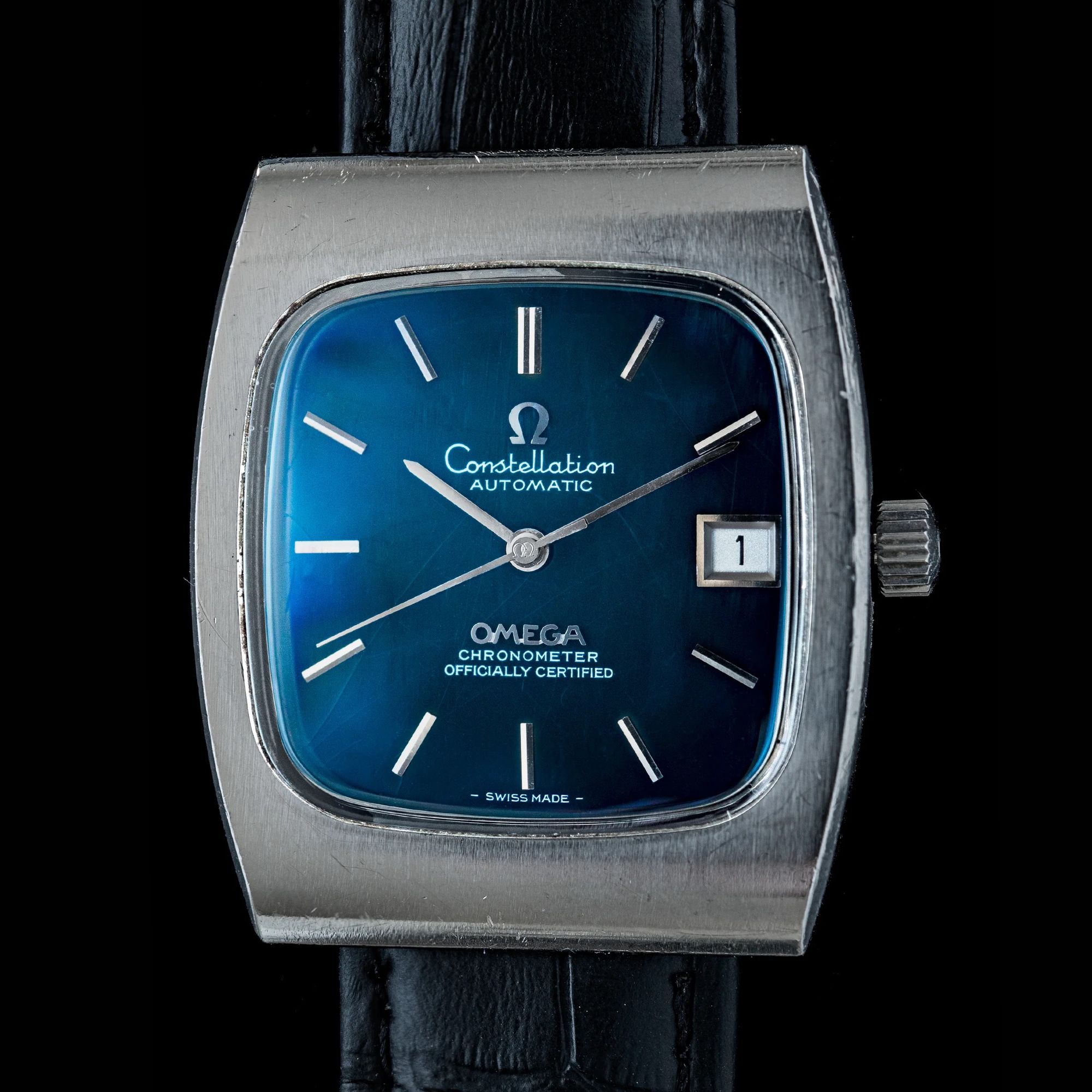 As mentioned regarding the movement, it is important to factor in the price of a full service by an Omega certified independent watchmaker which will likely be a few hundred dollars.  Spending that money is a very wise investment to protect parts from metal-on-metal wear and prevent large parts bills in the future.
These Constellations are another piece of enduring 1970's design that is genuinely still worth owning today.  The ability to tailor the watch with a strap or bracelet to your outfit or personality coupled with a very unique style earns it a special place in any collection.
Discussion thread on Omegaforums can be found here: