This is a really, genuinely, stunningly beautiful watch, in 18K solid gold, with an extremely accurately styled vintage case and dial, and a superb high-quality Blancpain / F. Piguet automatic movement.  Take a close look at the image below, imagine how it would look on your wrist, and then only after its beauty has finished washing over you, continue reading as I pontificate about why this is such a special Omega.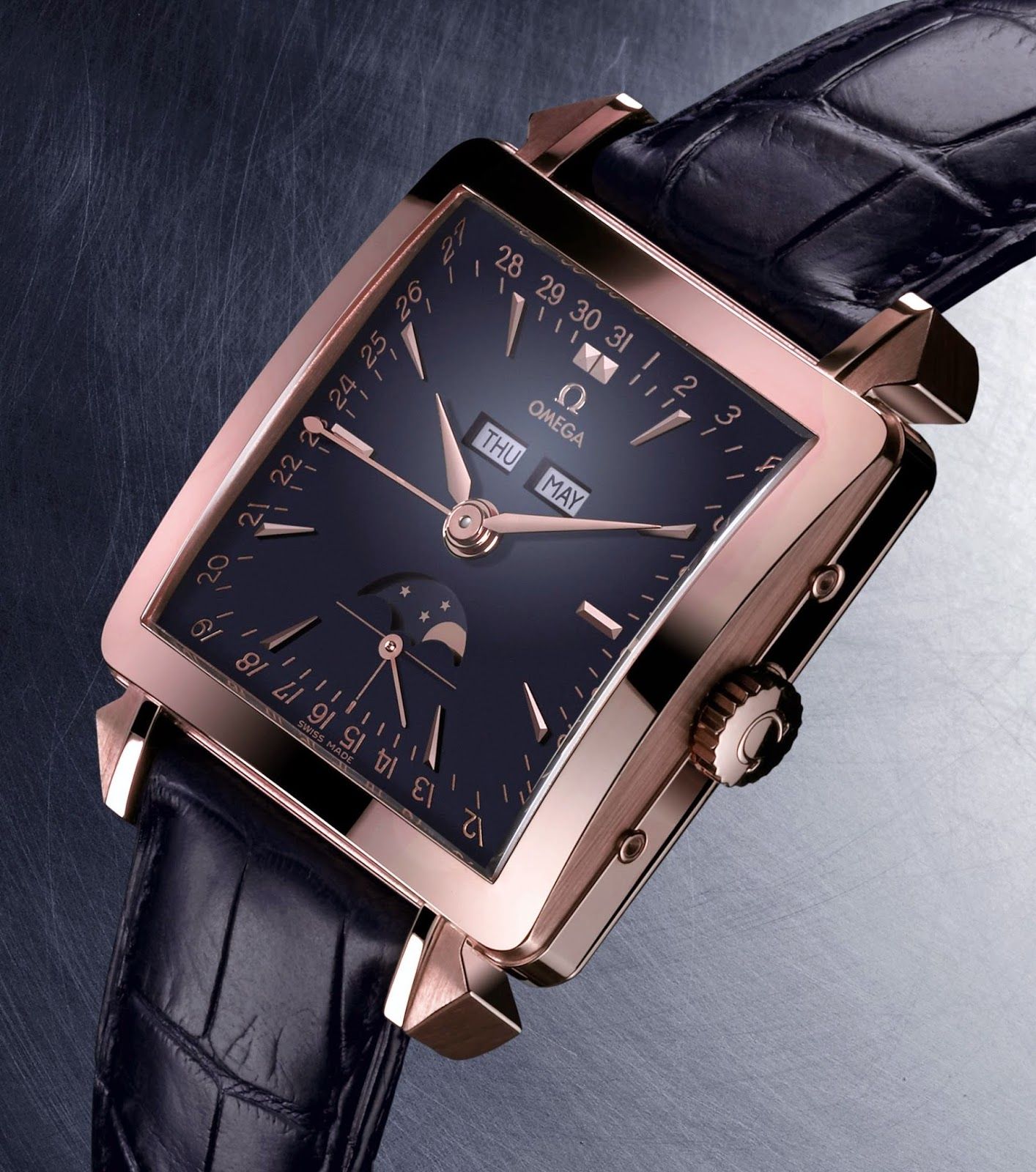 The Trouble With Vintage
It would be nice to get an original example of the vintage watch this Museum Limited Edition is based on, the Reference 3944.  To do so though, and furthermore to wear it daily is a very difficult prospect.
Due to remarkably poor water resistance, the majority of dials have either been refinished, some well, most poorly or have been severely degraded by time.  The original movement used in the 3944, the Calibre 381 is a Lemania based movement which is both manual wind and quite expensive to run and maintain.  This issue is further worsened if parts are required as many are no longer available outside of Omega in Bienne.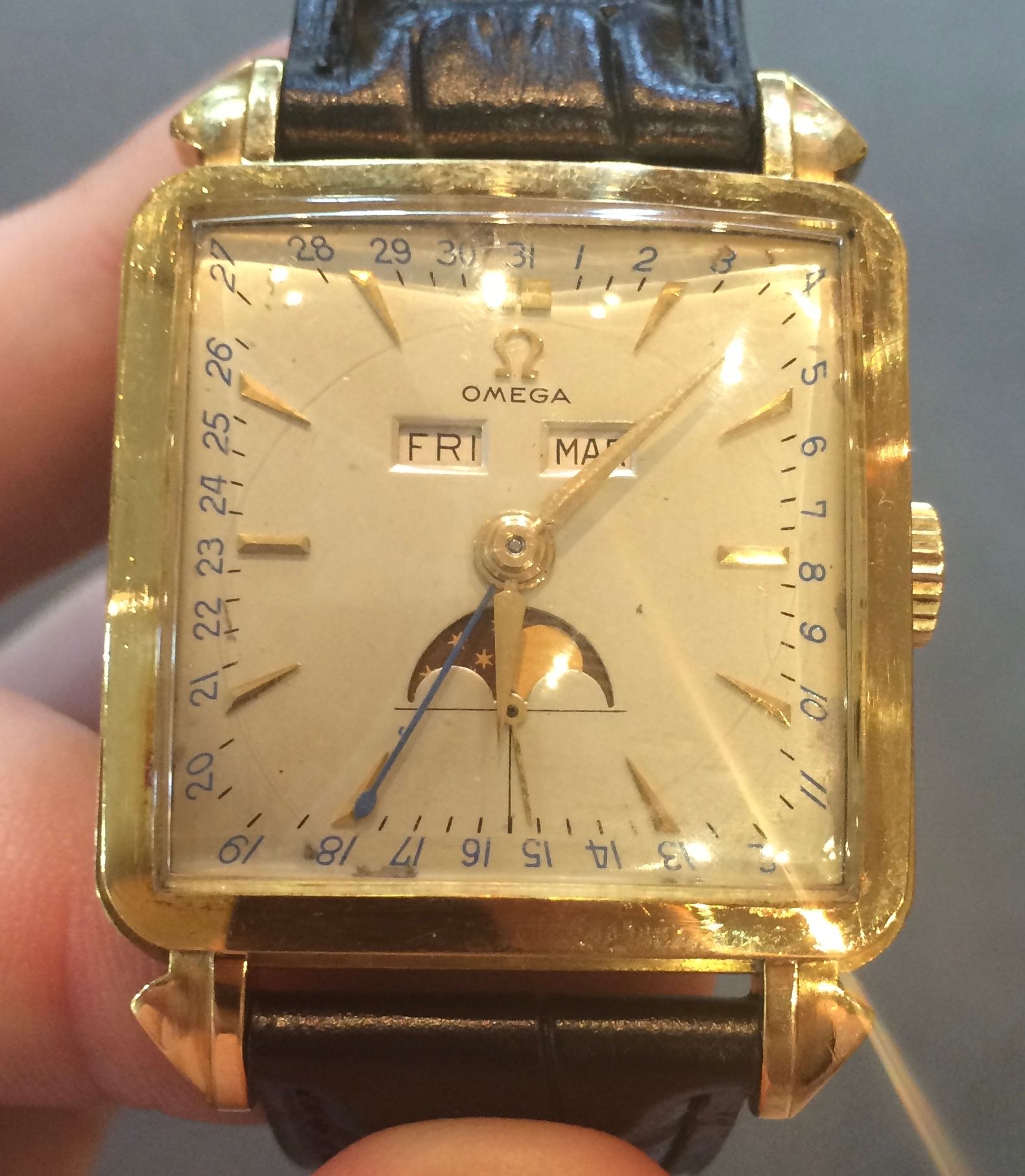 Even if you do manage to find a perfect, time-capsule of an example, the issue remains that the water resistance and durability of the watch is still as poor today as it was when new.  As a result of this scarcity, and the high price they command, any perfect examples tend to only come out for photographs or occasional careful wear to events in order to preserve their originality for the future.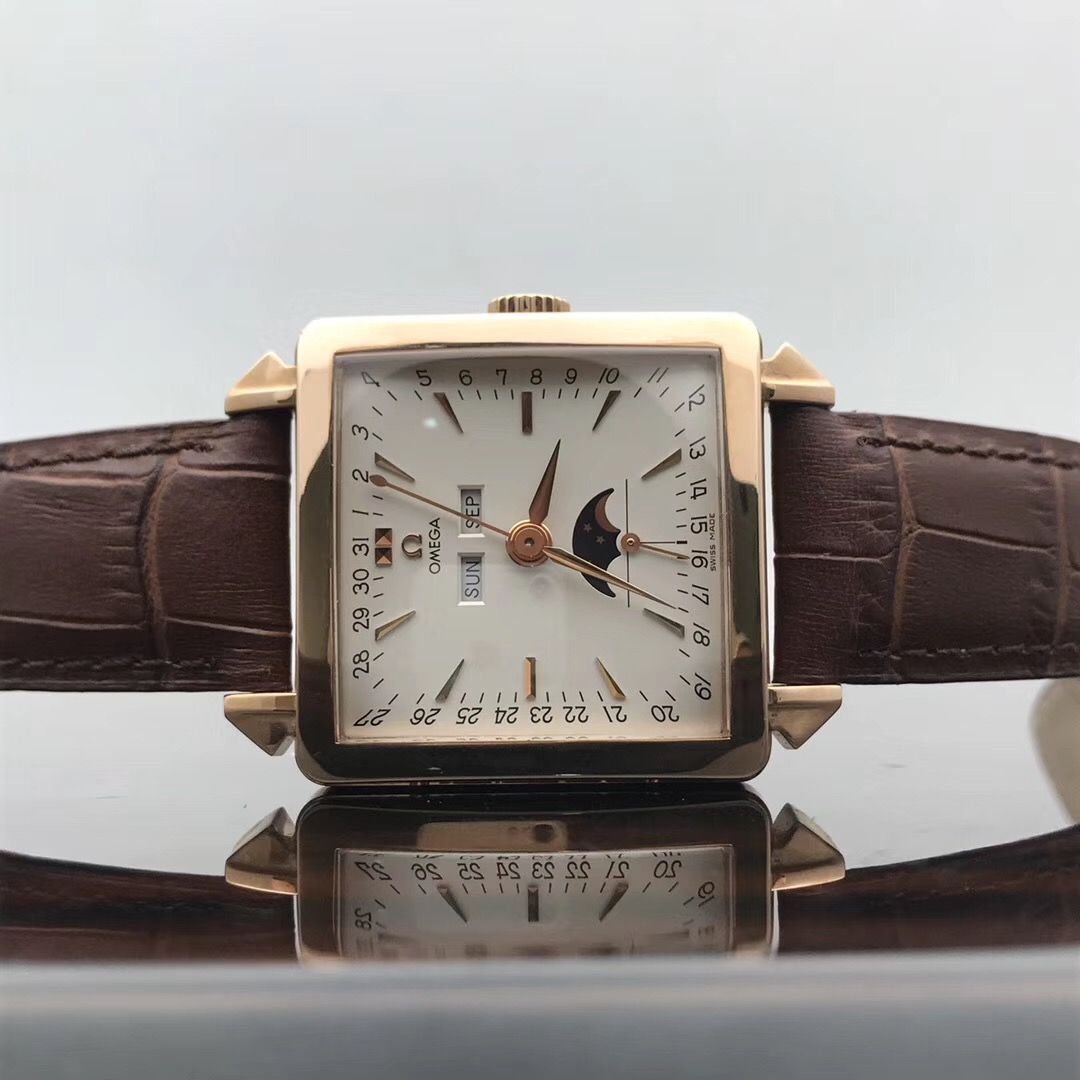 This is where the Museum Edition makes sense.  Being automatic, having long term parts availability, good water resistance, a sapphire crystal, and a lower price point, the Museum LE is a Triple-Date Moon-Phase that lets you have your cake and eat it too.  It has enough authentic vintage look and feel to draw attention and bring a smile to your face the same way the original can, but you don't have to suffer for it.  
Movement
The movement used in these watches is something quite unusual and special.  Omega had produced triple-date moon-phase watches prior to this, and even perpetual calendars, however most of these were based on ETA movement designs.  
For the Museum Edition Cosmic 1951, Omega tapped sister company Blancpain / F. Piguet's highly regarded Calibre 6763 movement.  This base calibre was used in many models of Blancpain Villeret, and is modified by Omega into the Calibre 2601 for use in this watch.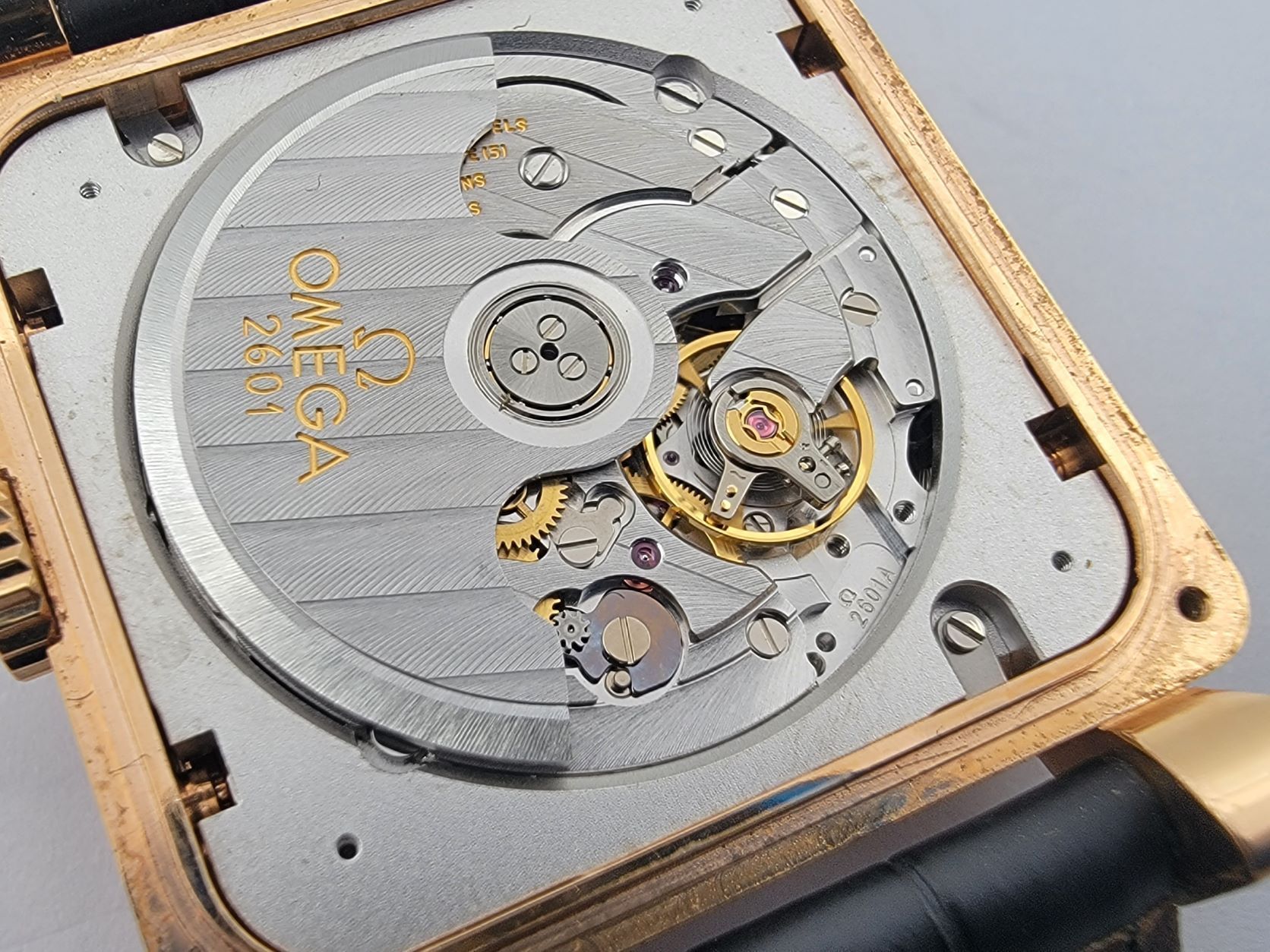 This calibre boasts some very impressive specifications.  It has an automatic winding system with dual mainspring barrels, giving a highly impressive power reserve of 72 hours, which is actually down slightly on the enormous 100 hours found in Blancpain versions of this movement.  Beating at 28,800 vph, this movement features day, date, month, and moon-phase, set via crown and four case mounted correctors.  
In spite of the complications, the automatic winding system, and the dual barrels, this entire movement is still only 5.02mm thick, which amazingly is 0.23mm thinner than the original vintage Calibre 381 manual wind movement's 5.25mm.  This allows Omega to keep the watch as thin as the original, even with the impressive technical and performance upgrades.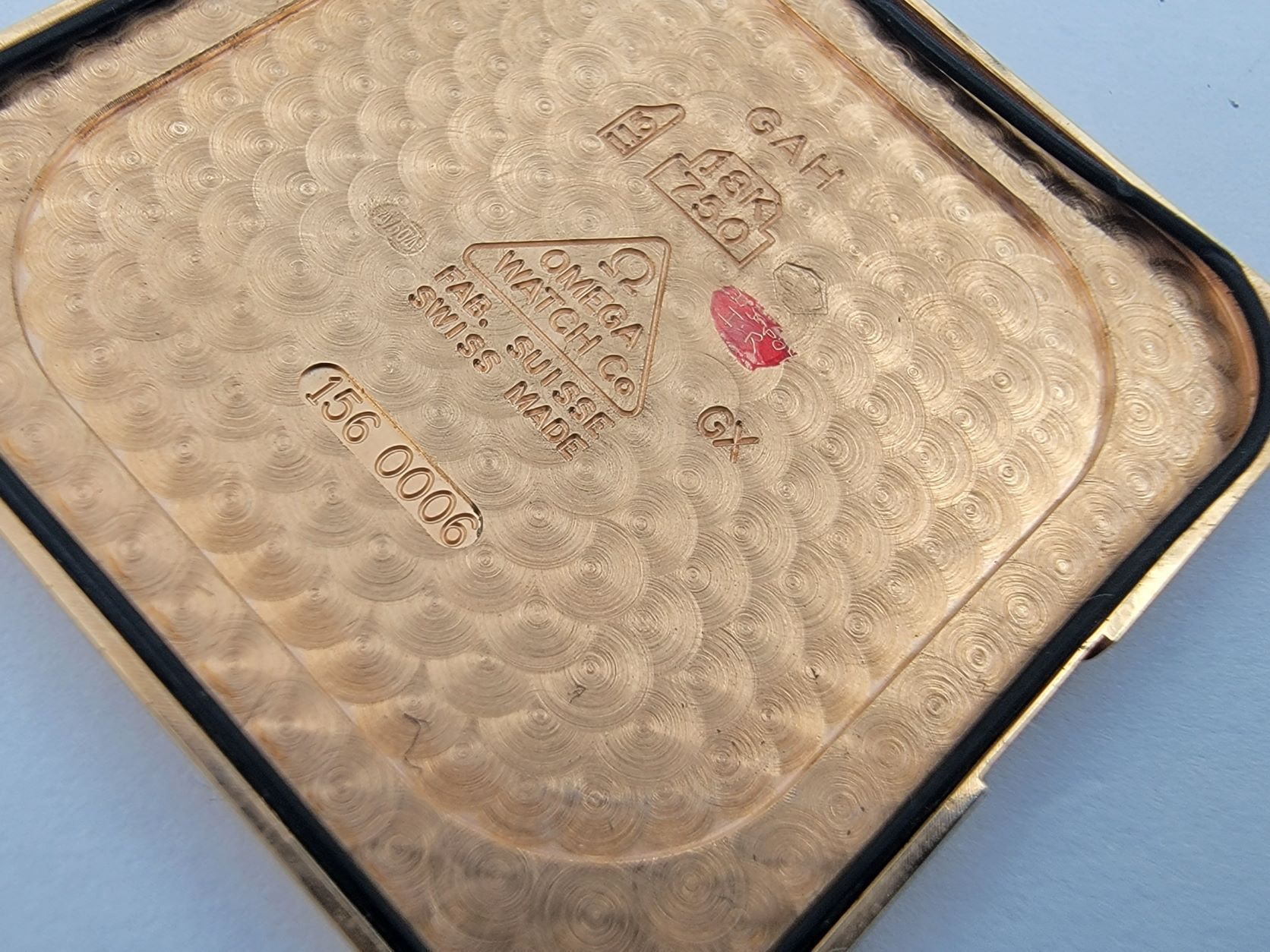 While not chronometer rated, the Omega Calibre 2601 is a very high quality, accurate and capable movement.  Being from a Swatch Group relative and still in production, there will undoubtably be parts and serviceability for a very long time to come.
Case
The case of the Museum Edition is yet another major advantage over the original Omega TDMP watches.  In 1951, Omega and the majority of watchmakers had still far from perfected water resistance, even for simple three hand watches.  When you add additional points of water entry to a watch case, which the correctors on the side of a triple-date moon-phase complication create, this already poor water resistance gets even worse.  As a result the originals were only considered "dust-proof", which meant that moisture intrusion and resulting re-dialing has claimed the vast majority of clean original dials.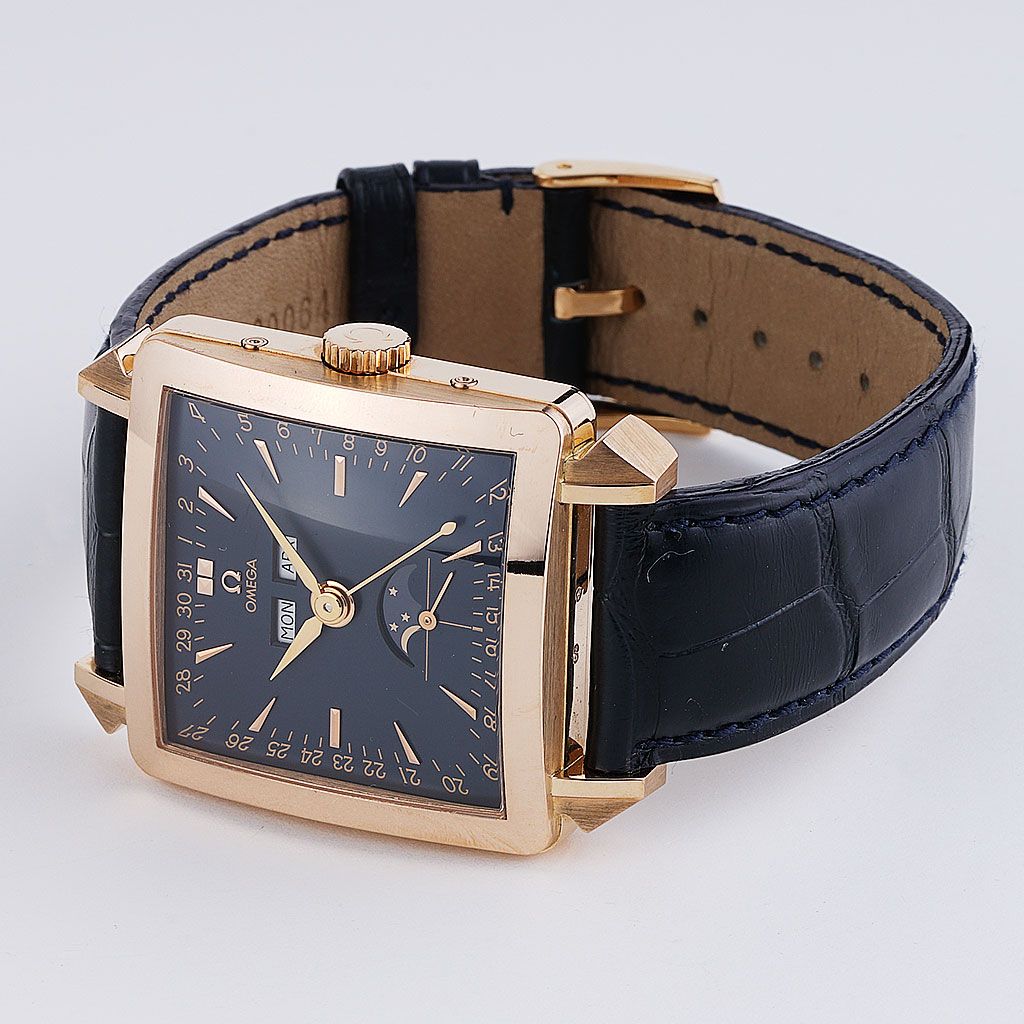 By 2002, Omega was extremely experienced and capable when it came to making even complicated watches water resistant.
The Museum limited edition Triple-Date Moon-Phase has an extremely impressive depth rating of 50M, even with correctors on the side of the case and a non-screw down crown.  Omega also replaced the original watch's plexiglass with a modern sapphire crystal for added durability and scratch resistance.  Thanks to that vastly better water resistance, all of these watches still have clean dials 20 years later, which is great to see.
The case is otherwise extremely similar to the original in shape, size and design.  It is quite substantial, far more so than the 34mm width would suggest as the square case and large lugs take up a lot of area on your wrist.  The lugs are 20mm wide, and the diagonal diameter from corner to corner of the watch is about 41.5mm wide.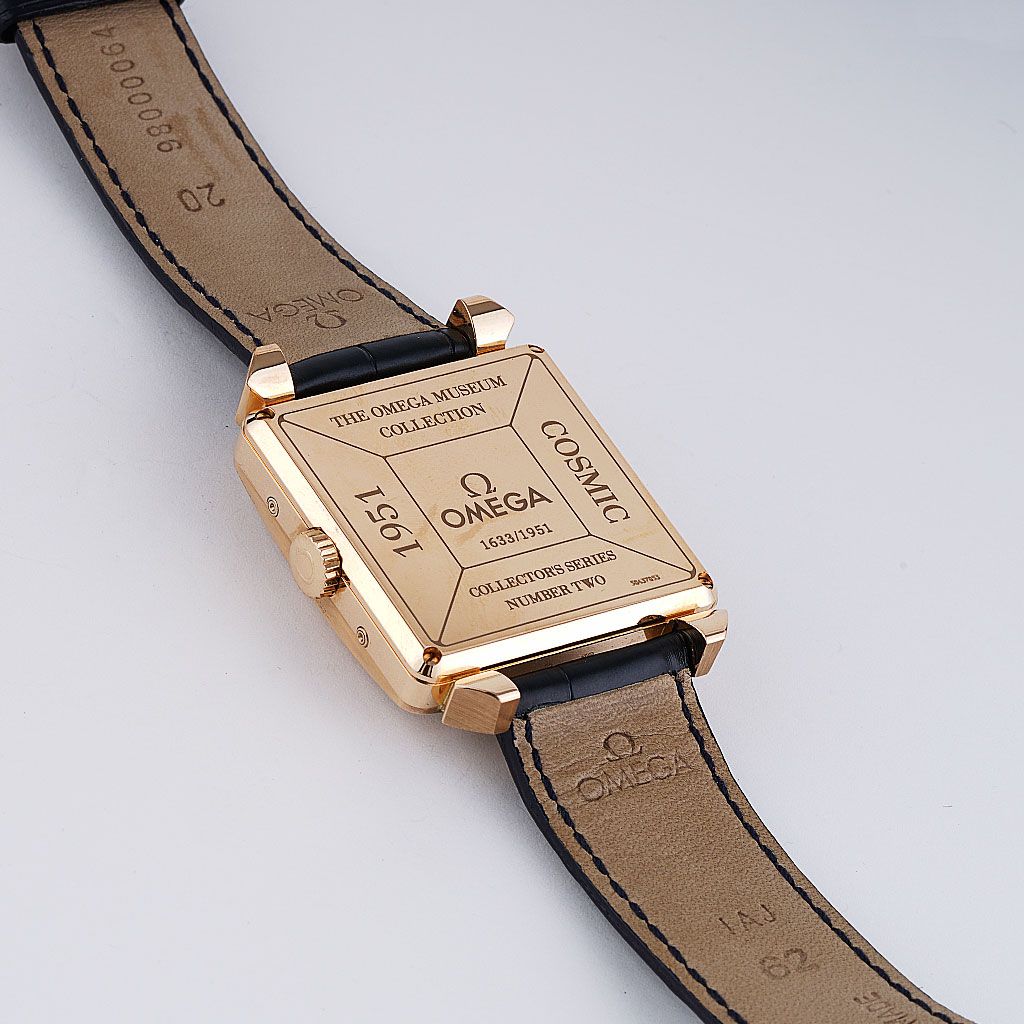 The case-back of this watch is square shaped and secured in all four corners by screws, which should be left to watchmakers to deal with given the softness of gold and ease of damage.  The reference marked inside the case-back incidentally for this case, is 156.0006.
It should also be noted that these watches all came with an elaborate matching leather and gold stylus device for operating the correctors without scratching the gold.  This should be included with the watch, but are often separated or lost.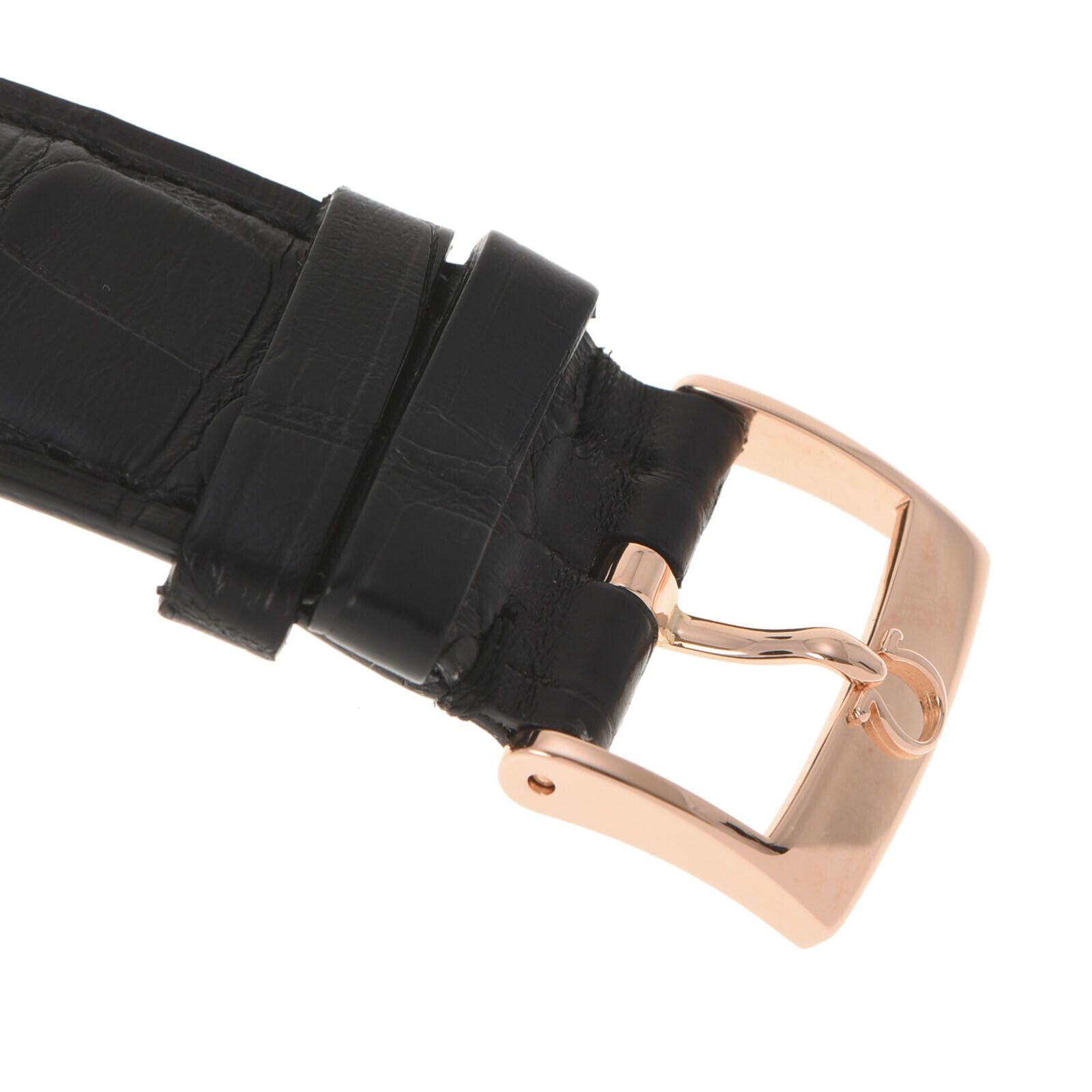 The watch comes exclusively on a leather strap, which tapers to 16mm and comes with a matching 18K rose gold Omega tang buckle.  
Dial & Variants
If I had to nit-pick, and I do, I would say that the one miss on this watch is that Omega used the modern style Omega logo on the dial.  While it is applied and very well done, it stands out in an otherwise very faithful recreation of the 1951 original.  A vintage style Omega logo, as used on the Speedy Tuesday 1 & 2, as well as the 1957 trilogy models would have been a much better fit.  It really is hard to be anything but impressed by the rest of the dial design though, especially when compared to an original.  The dial furniture, the layout, the crosshair on the seconds sub-dial, the inverted date numbers, and even the hands are quite an excellent and faithful re-creation of the Reference 3944.
5701.80.03 - Blue Dial & Strap
This watch is often referred to the black dial, but it is actually not black, it is blue.  There is no black dial, any reference to that is in fact this dark blue reference.  The case-back of the 5701.80.03 is quite detailed and elaborate with the Omega logo in the center, flanked by Cosmic and 1951 on the sides with The Omega Museum Collection at the top, and Collector's Series Number 2 at the bottom.  Each model has its limited edition number out of 1951 engraved below the Omega logo on the case-back, and has the serial number etched into the bottom right of the case-back.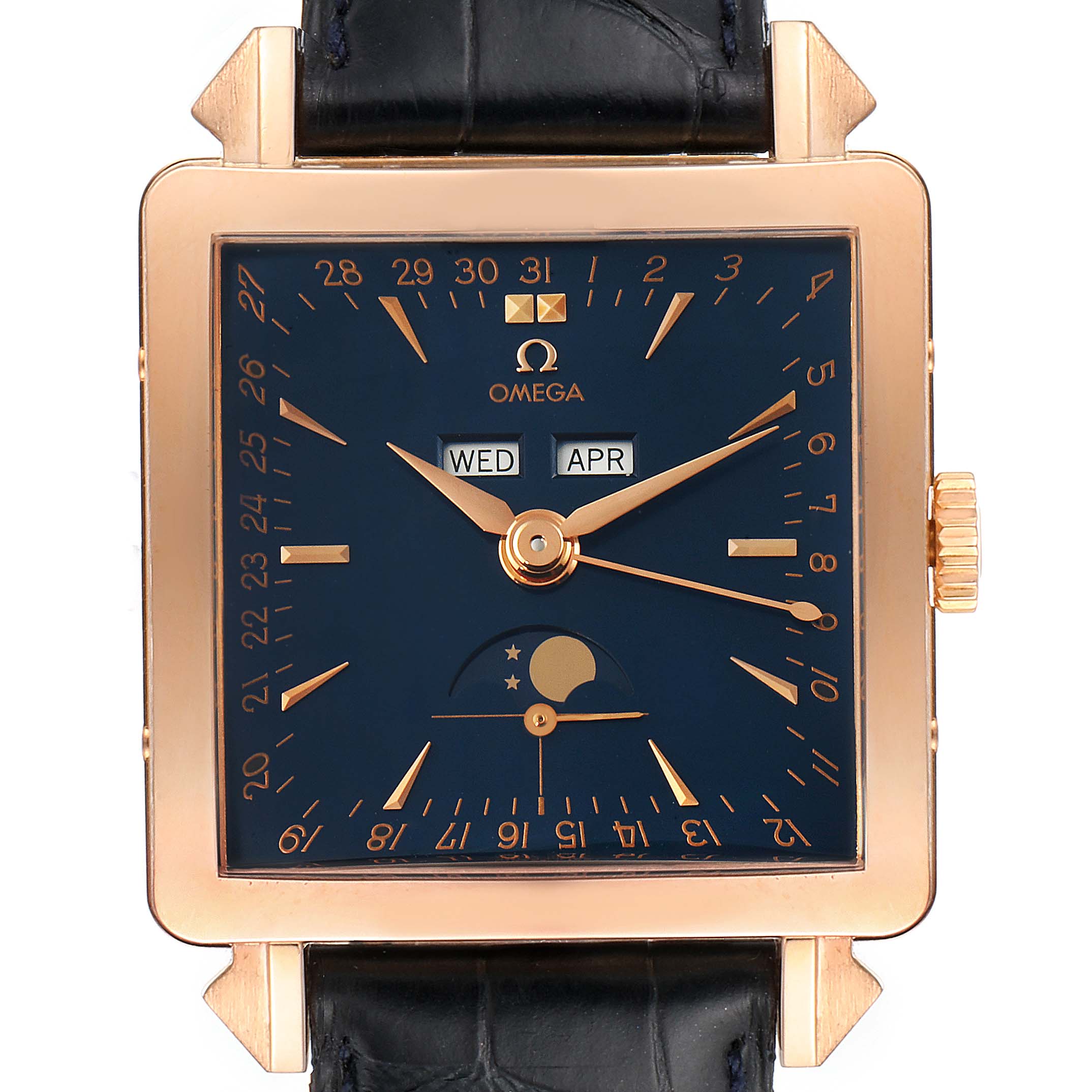 The dark blue dial has a matching dark blue and gold moon-phase disc, and contrasting white day and month wheels.
By far this dark blue reference is the most common with 1,951 being produced.
5756.30.01
This second reference is not in the Omega vintage database, and has quite a few differences from the blue dial version.
The first, and most obvious is the dial, which is a light silver tone on this reference.  The dial carries over the same moon-phase disc and white day and month wheels from the blue version and the rose gold case, however these models do appear to exist outside of the 1,951 units of the original blue dial.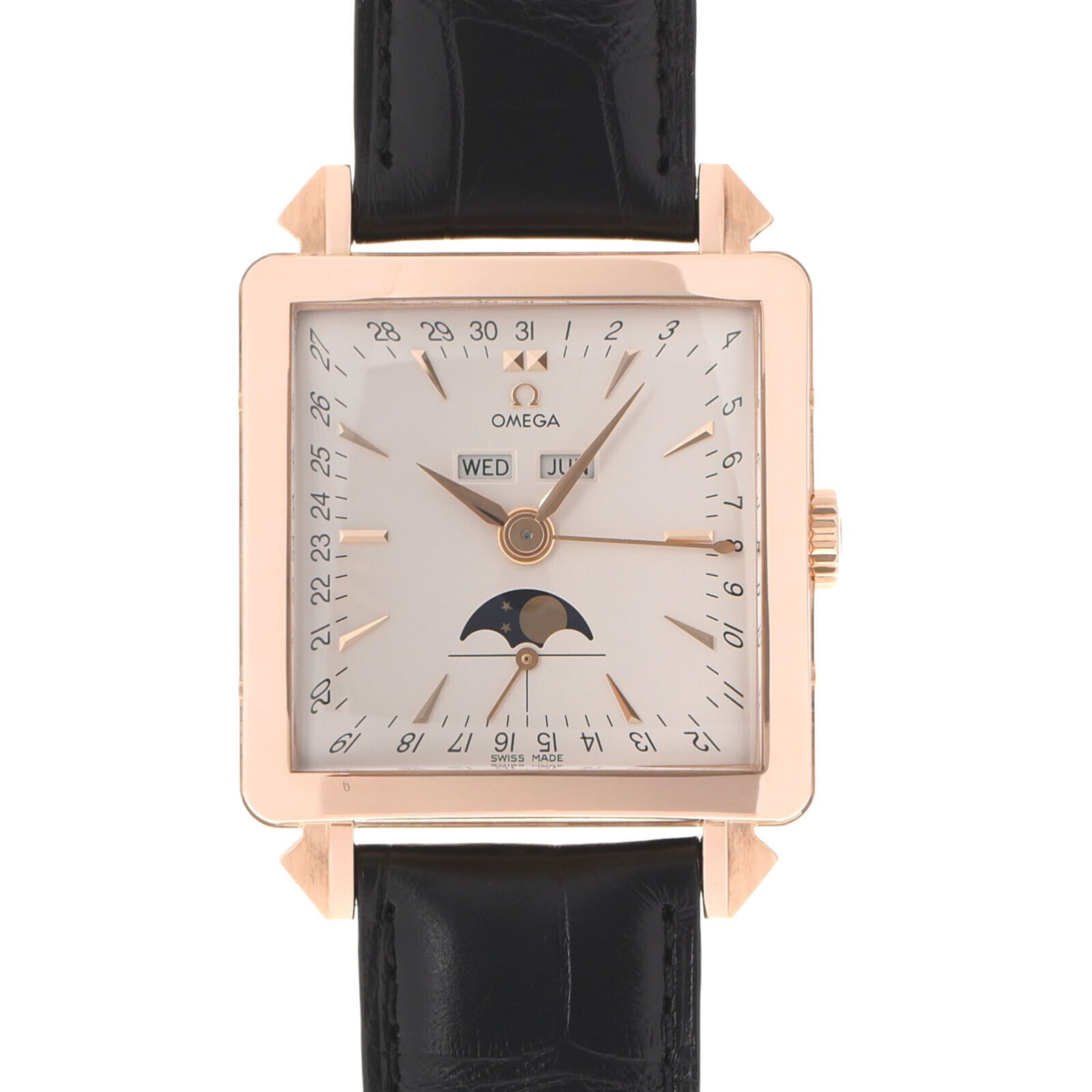 The case-back is entirely different from the blue dial variant, with a perfectly smooth case-back featuring just the Omega logo, with the watch number written as "No xxx" engraved beneath it.  These watches also have the serial number etched into the lower right of the caseback.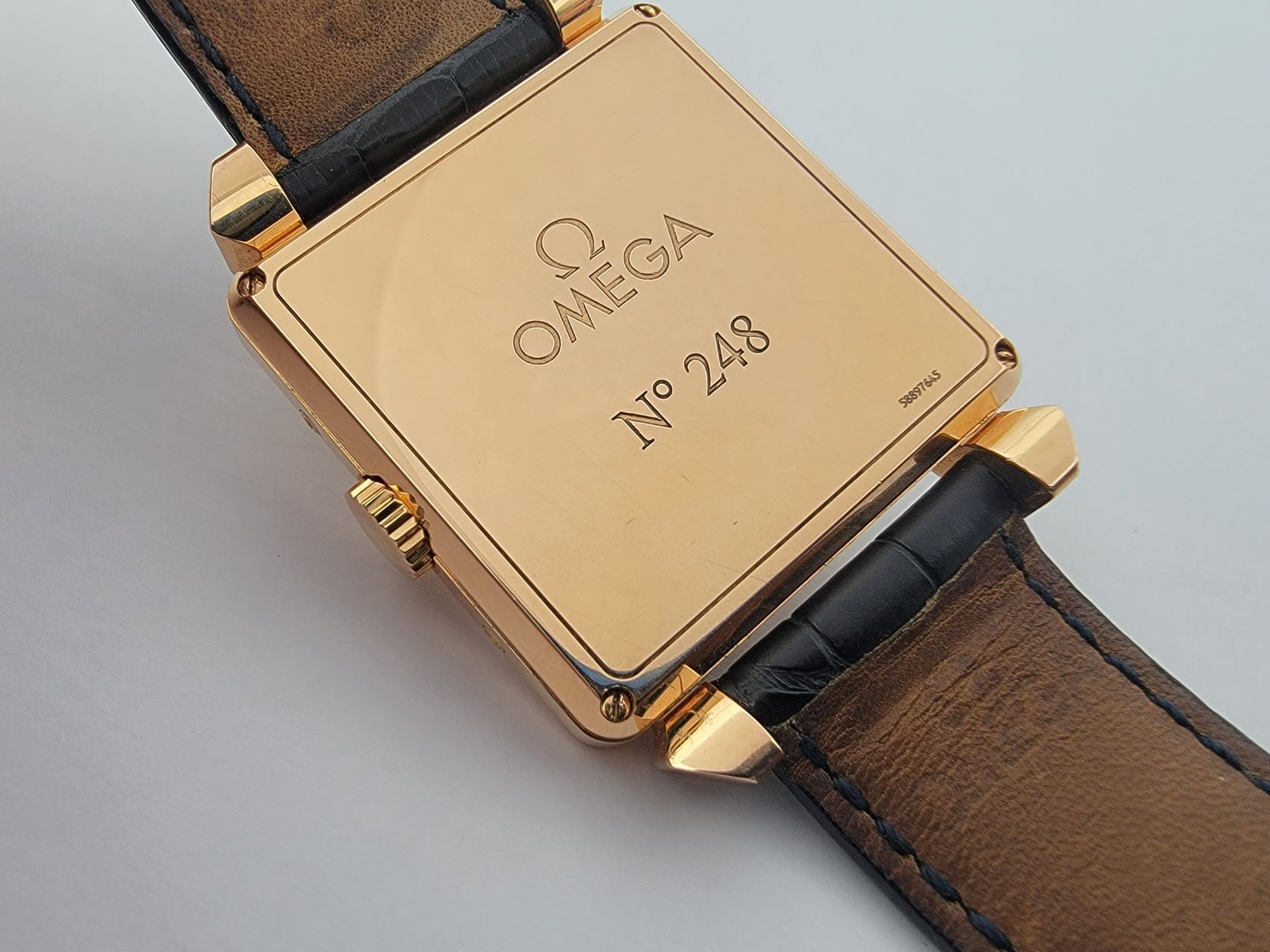 There is no upper limit to the numbers listed however the highest seen is around No. 781 indicating that these are a far less common reference than the blue dial.
5755.20.01
This third and final reference is also not in the vintage Omega database, and is even more difficult to locate than the previous reference.  The key difference with this model is that instead of being a silver dial, it has a white dial, which is very subtle.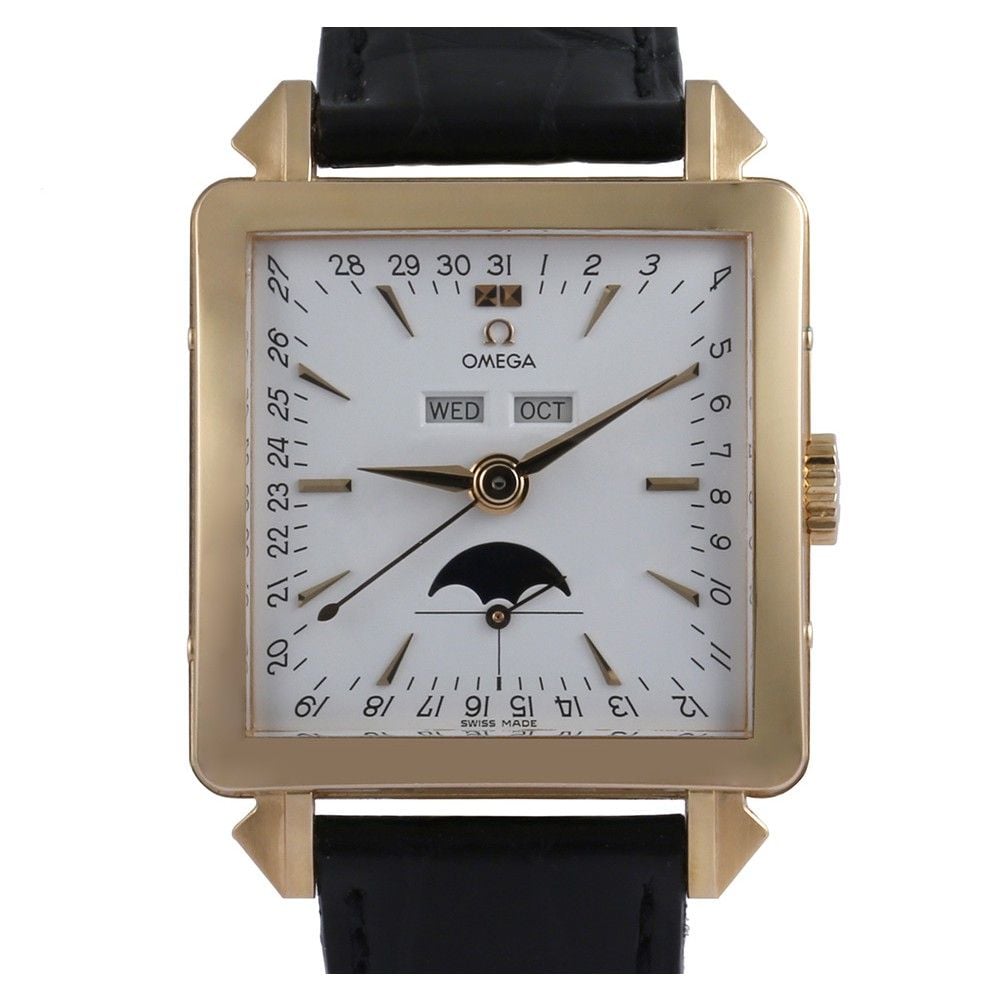 The case-back of the white dial variants is identical to the silver dial variants, with a simplified design showing the watch number in sequence under the Omega logo and the serial.  The highest numbers seen also appear to be around 781 indicating that their numbering sequence may be shared, although this has not been confirmed.
Value Proposition
It is important to understand why this watch was not super popular when new, yet has become quite good value over the last 20 years.
When Omega released the Cosmic 1951 Museum Edition, it was a very expensive watch compared to the rest of the Omega range.  The current flagship watch for Omega was the 2254.50, which could be had new for around the $2000 USD price mark at the time.  Omega was still part-way through its recovery as a brand and was primarily a seller of very durable and good quality but ETA powered watches.  An 18K solid gold limited edition watch like this was a very expensive halo model that many passionate Omega fans simply couldn't afford at the time.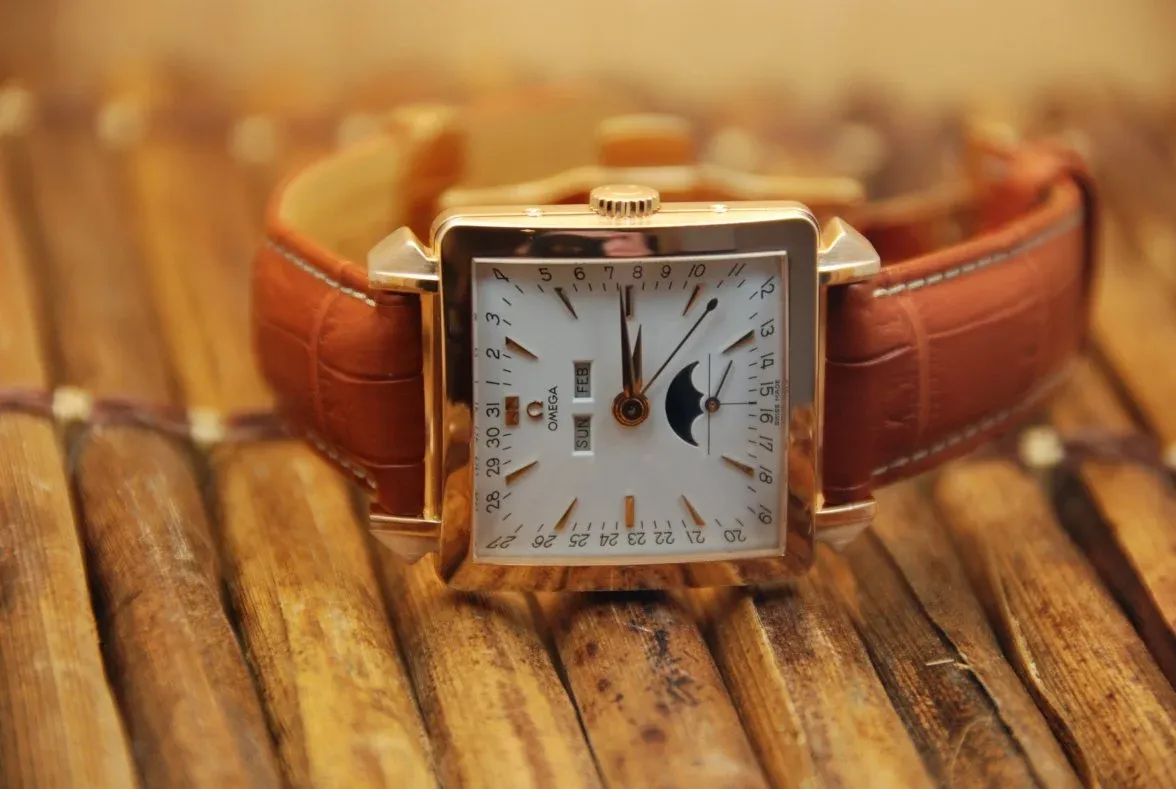 Similarly, the Omega online collector community was vastly smaller than it is today.  There was no Omegaforums, Fratellowatches had not yet been started and number of people super interested in vintage wasn't that high, while supplies of vintage models and their prices were still very low, with a 321 Speedmaster Pro commanding less than a thousand dollars.
The fact that you could also purchase an original Cosmic TDMP, even one with an original dial in nice condition back then for peanuts, made the modern re-release, for all its improvements, a very tough sell among its target demographic.
Things have now changed drastically two decades later.
Omega staples like the Seamaster Pro 300M and Speedmaster Pro are now $5400 USD & $6400 USD respectively, with all gold models on strap starting around $30,000.  
By contrast, the Museum Edition Cosmic really hasn't gone up in value at all since release and can still be had for about the same money as a Speedmaster Pro today.  Original examples of this Cosmic with original dials are now extremely expensive and near impossible to find, while even re-dials tend to cost more than the Museum LE.
These factors combine to make this watch a genuinely compelling choice today in a way it never could have been when launched two decades ago.  It has not only grown into its price bracket, but has outgrown its price bracket and now represents quite excellent value for money.
Buying
There are always quite a lot of these watches around for sale between eBay, forums and Chrono24.  
The easiest model to find is definitely the dark blue dial, which is arguably the most attractive looking as well.  Omega produced 1951 of these, sold them all around the world, and they sold quite slowly even with discounts back in the day due to the high initial price.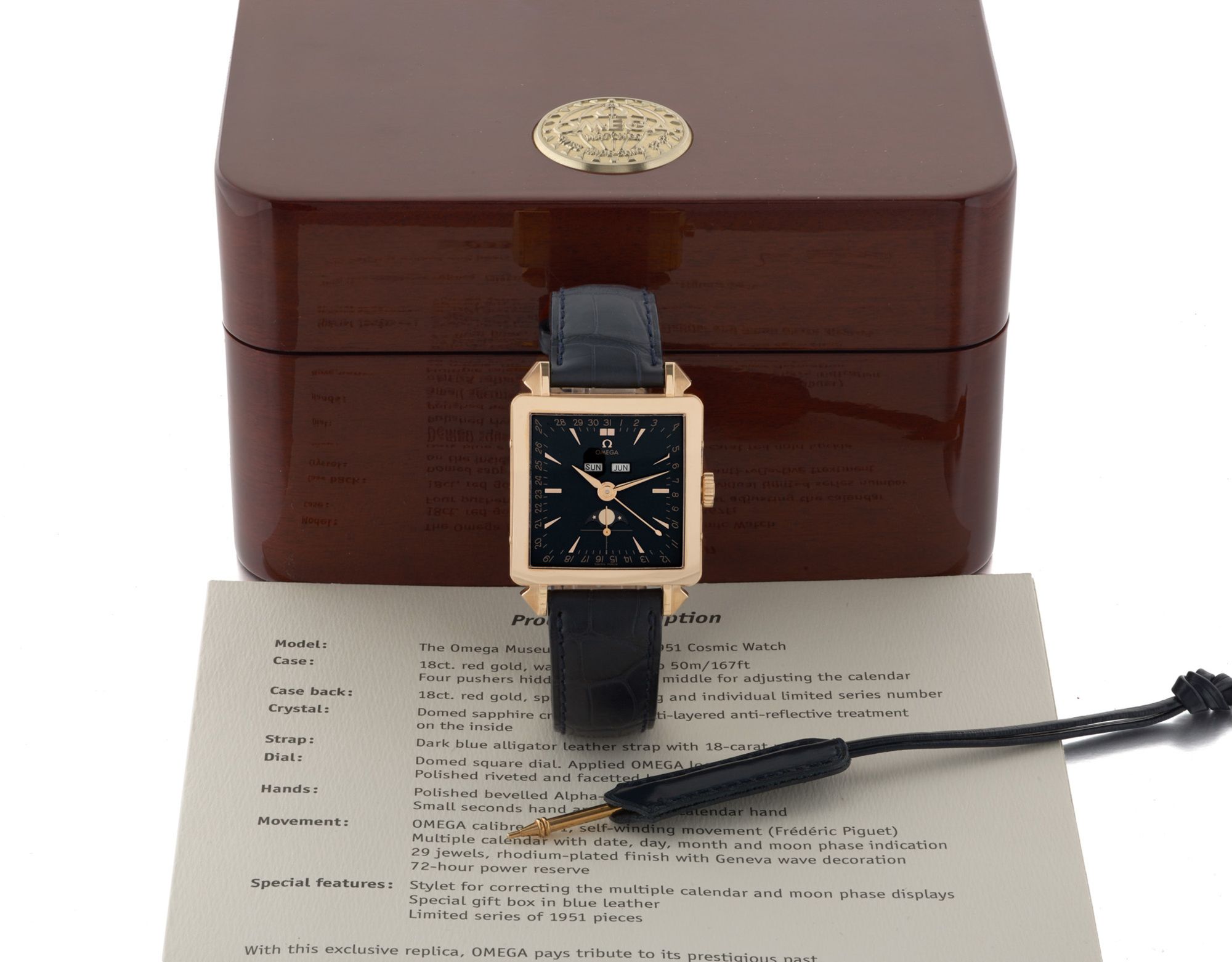 On various sales platforms you can often find these for around $5500-$7500 as of time of writing, which is about the same money as a current entry level steel Omega.  At that price for this watch in solid rose gold, with an excellent and quite special movement, it really is a great deal.  If, with patience you can find one going any lower than that, jump on it, wear it and enjoy it.
The silver dial and white dials are more complicated.  There is very little information about these references, no press releases, no official launch, no fanfare.  They are however very much real and carry their own reference from Omega.  Given that neither have been seen higher in number than #781, it appears that they are significantly less common than the dark blue versions.  Despite that rarity, there really is no price difference and they go for the same money as blue dials typically.
What does make the buying experience somewhat different with the silver and white dial references, is that they seem to have been sold predominantly in Asia.  The deeper you dig into these references, the more you see them particularly for sale and available in China, not Japan which is often the case for Asian market specials.  There are also some supplies of these two lighter dial variants in neighboring Vietnam, so it is possible that these were produced after the initial Museum Edition, for these markets and we're only seeing small numbers of them appearing in the west thus far.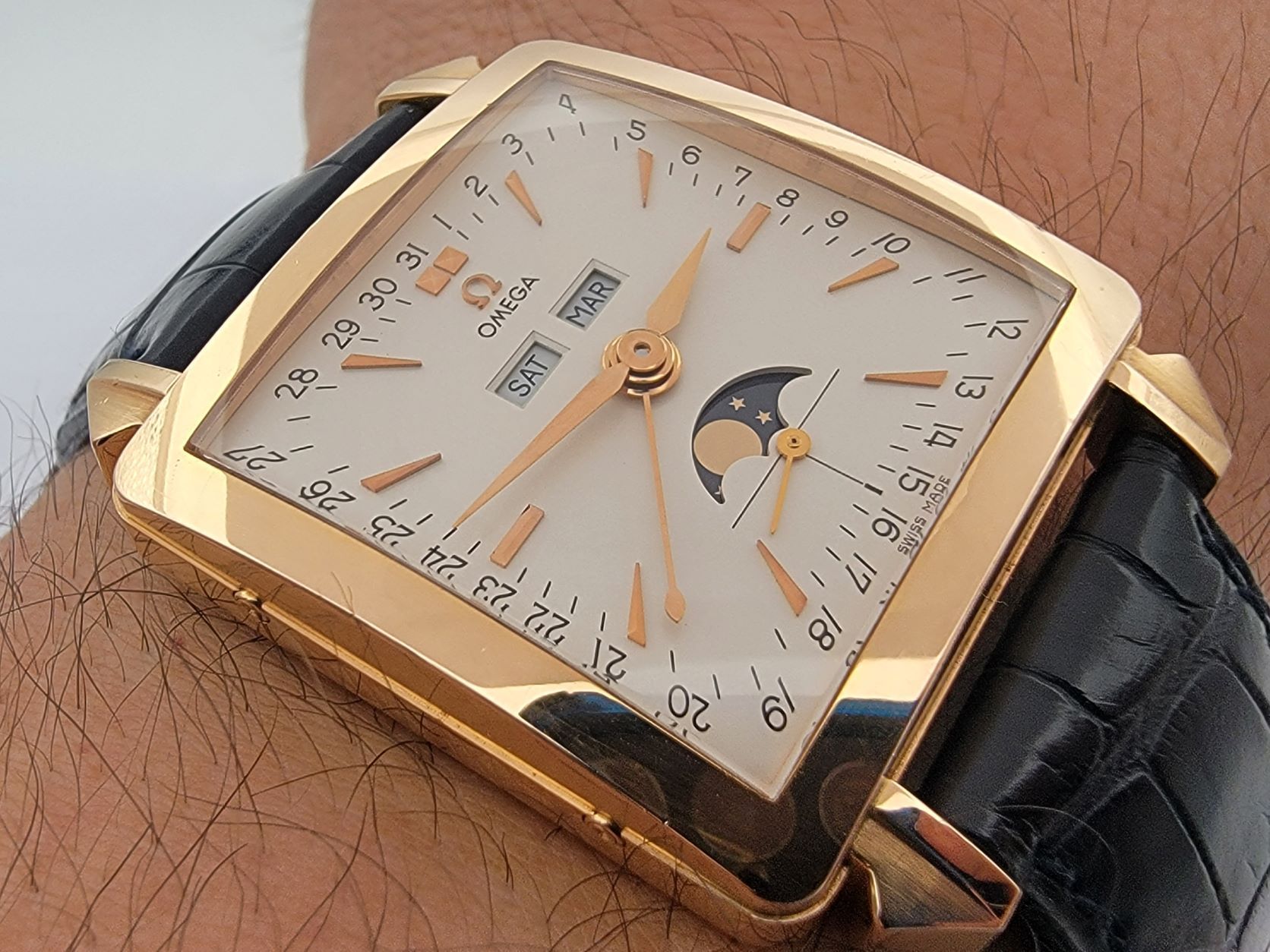 Box and papers do tend to matter on this watch as does completeness.  It should have the genuine Omega strap, which is expensive, as well as the gold and leather stylus for adjustments, and the original solid gold tang buckle.  If any of these pieces are missing, you should be negotiating the price downwards by a significant amount.
These watches may not have been a hit when they were released, but in 2022 it really is extremely hard to look past what an amazing piece to own and wear they are today.
Discussion thread on Omegaforums can be found here: