Some watches I choose to write about just because they're extremely obscure, unknown and only exist in small numbers or in non-English speaking markets. This watch, the 131.013 is a perfect example of this, a limited production model only sold in Japan with a unique minimalist design.
Wabi, Shibui, Iki
These words roughly translate to Simple, Subtle & Refined, and are central to the concept of Japanese minimalism in design.  
I've written about many Japanese special models since the stories section began, with a dedicated section now compiling them all here: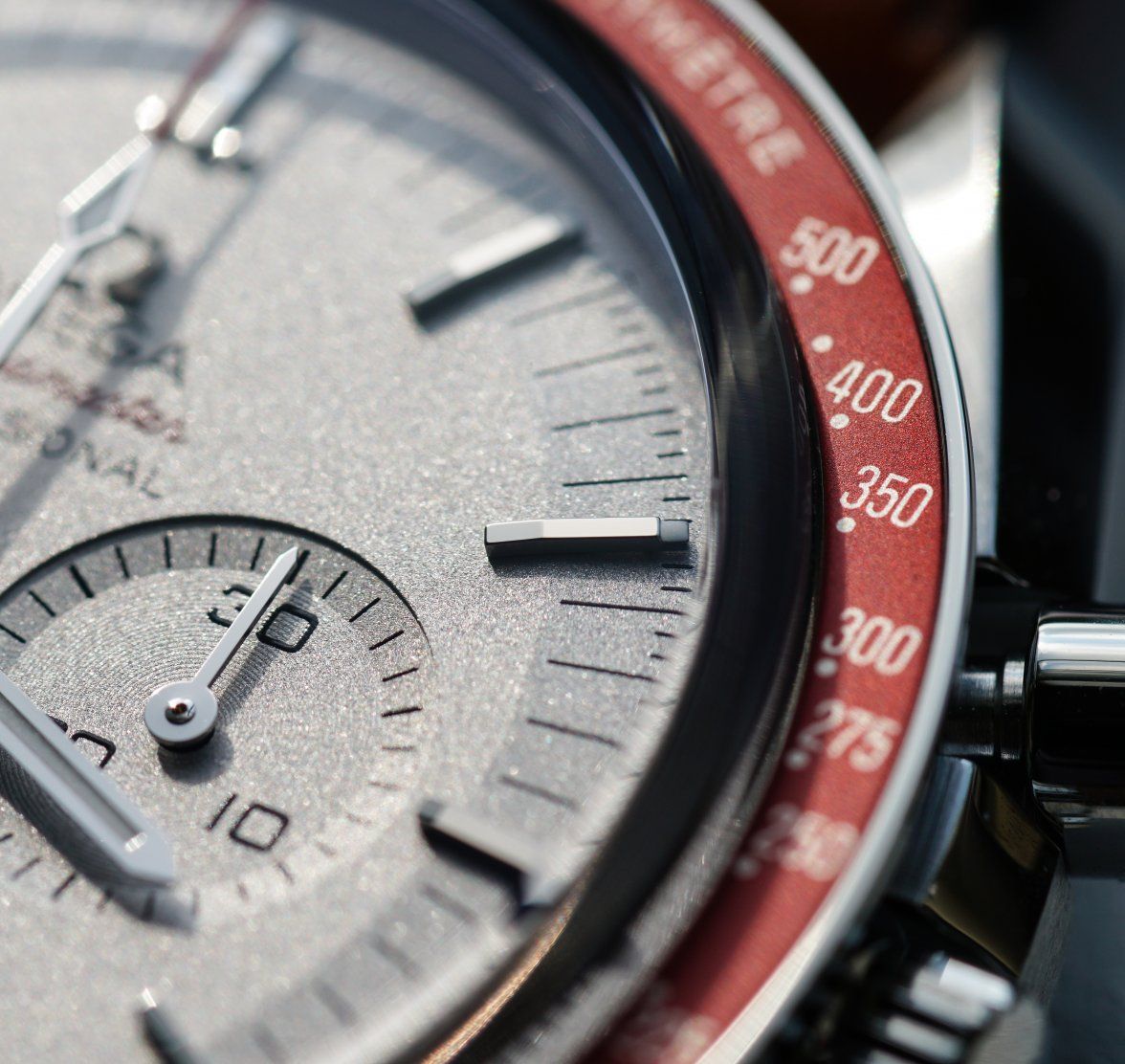 Japanese special Omega models tend to have a lot of key features in common.  An elegant, minimalist design, a slightly larger size than normal, and non-luminous dial and hour markers.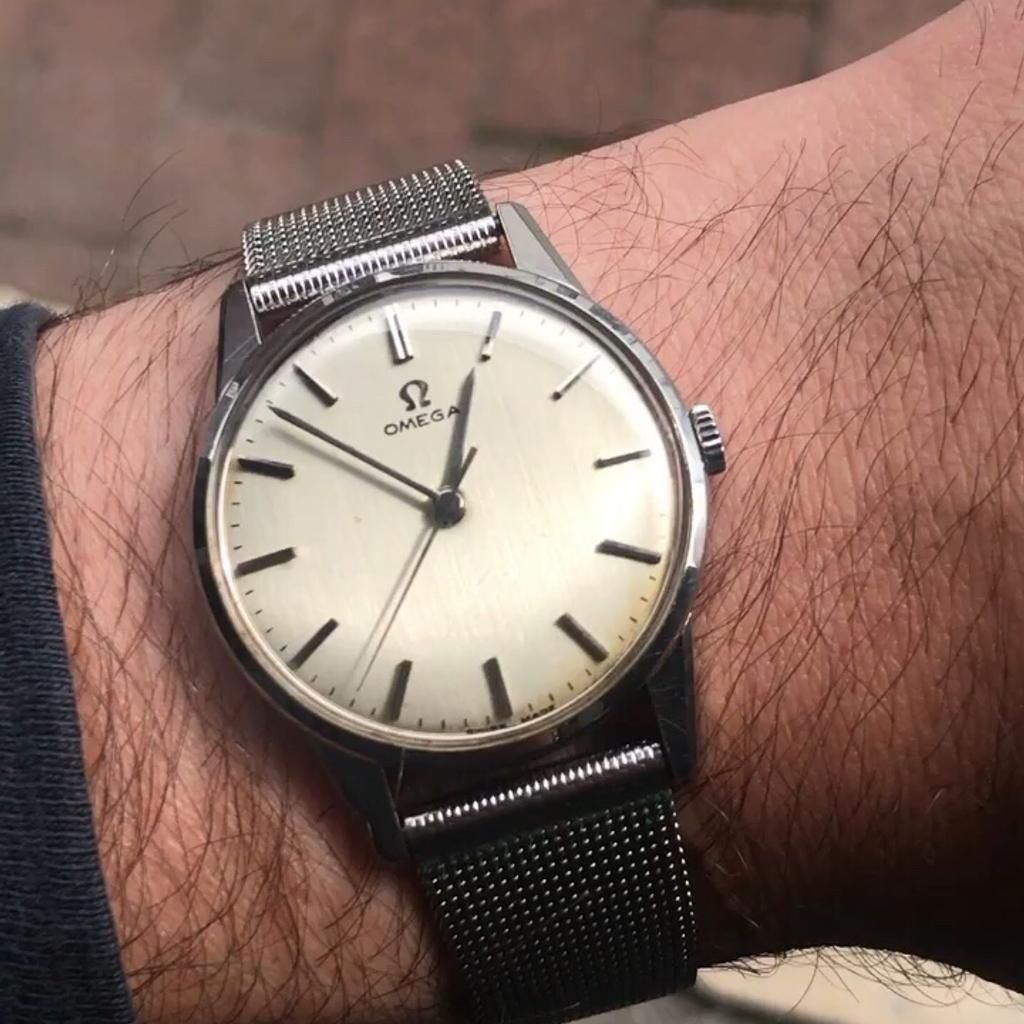 The Reference 131.013 fits all of these criteria, yet is quite different from most models.  It's hard to truly classify it as either a Seamaster or a Geneve as it has some elements of both and we know how much the two lines overlap, but these watches never carry any model on the dial.
They feature an unusual choice of movement.  Most watches in the 1960's were produced with automatic movements at that stage and to use a manual-wind movement based on the legendary Calibre 30 mm is quite strange.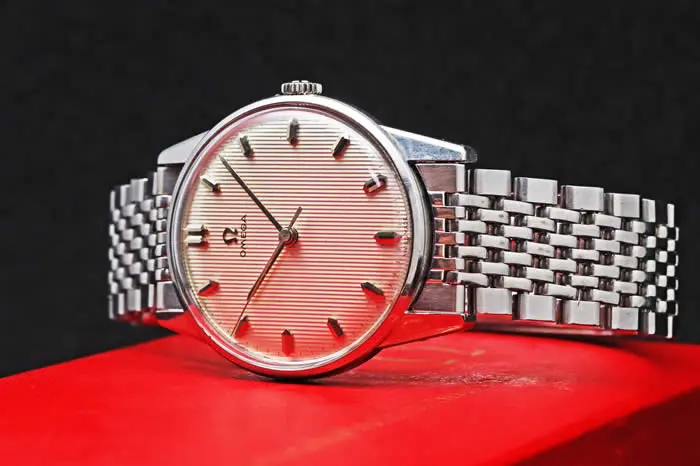 The 131.013 represents an absolute purity of form, with an impressively thin design, a handsome clean dial and being manual wind.  
Yet this watch only ever existed in Japan, and in relatively small numbers at that.  The 131.013 does not exist in the Omega Vintage Database, nor does it appear in A Journey Through Time, or any other publication outside of Japanese websites.
Case & Bracelet
The case design of these is very classical, very simple, and looks a lot earlier than it really is, with styling more consistent with the 1940's or 1950's.
In reality, these watches were produced in the mid-1960s.  This was a time when Omega was much better at case design and had made significant improvements to water resistance, however this older style watch does also come with older style water resistance.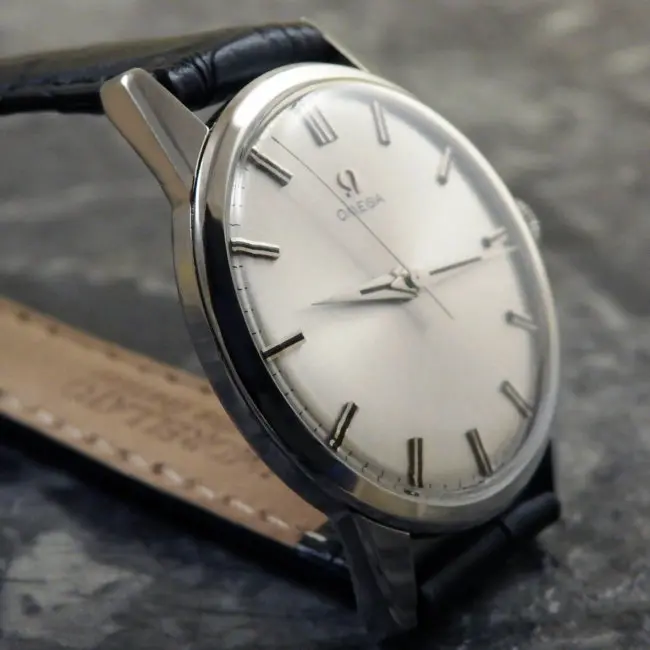 The case-back is a simple snap-back design which doesn't do quite the same job as a screw-back with gasket, and the crown is a small, thin and knurled.  Water resistance is really not present and these watches should be considered dust-proof at best and kept away from moisture.  
The stand-out feature of the 131.013 is how big it wears on the wrist.  The watch is a decent size at 35 mm, slightly larger than the average vintage Omega, but the biggest difference is made by the very thin bezel.  This feature of the case, coupled with a very large and clean dial design leads to a watch that looks more like a 37 mm on the wrist.
The lugs on the 131.013 are prominent, straight, large and have a subtle bevel on the edge, quite similar to the CK2998 Speedmaster of the same period.  They create an interesting contrast with the thin bezel and further add to the illusion of greater than average size.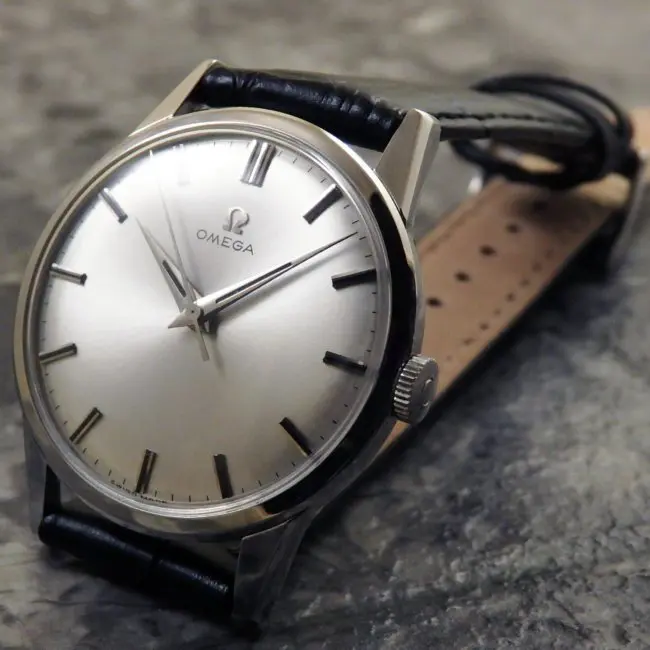 The lugs are 18 mm, the same as most vintage Omega dress watches and being a 1960's watch, this case was most often fitted with the 7-row beads of rice bracelet Ref 1037 with 527 end-links.  This bracelet is an exceptionally nice match with this case and the end-links flow beautifully with the elongated straight lugs so is well worth sourcing if you have one.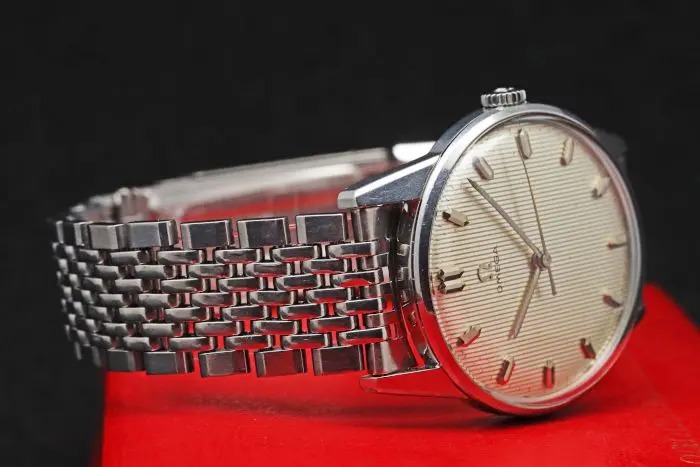 Alternatively, many 131.013's are also found on regular leather straps.
Movement
The movement used in the 131.013 is the venerable manual-wind Calibre 286, a movement that isn't seen all that frequently.
The Calibre 286 is effectively the final evolution of one of Omega's most legendary movements, the Calibre 30 mm.  This movement series built Omega's reputation as one of the best watchmakers in the world throughout the 1940's and 1950's, competed in observatory chronometer trials, and was the basis for the world's first ever wristwatch tourbillon.  
To learn more about the 30 mm chronometers in particular and the lore and significance behind this movement, I highly recommend purchasing and reading the book "Omega 30 mm Chronometer" by Erich Lexar, which was reviewed here: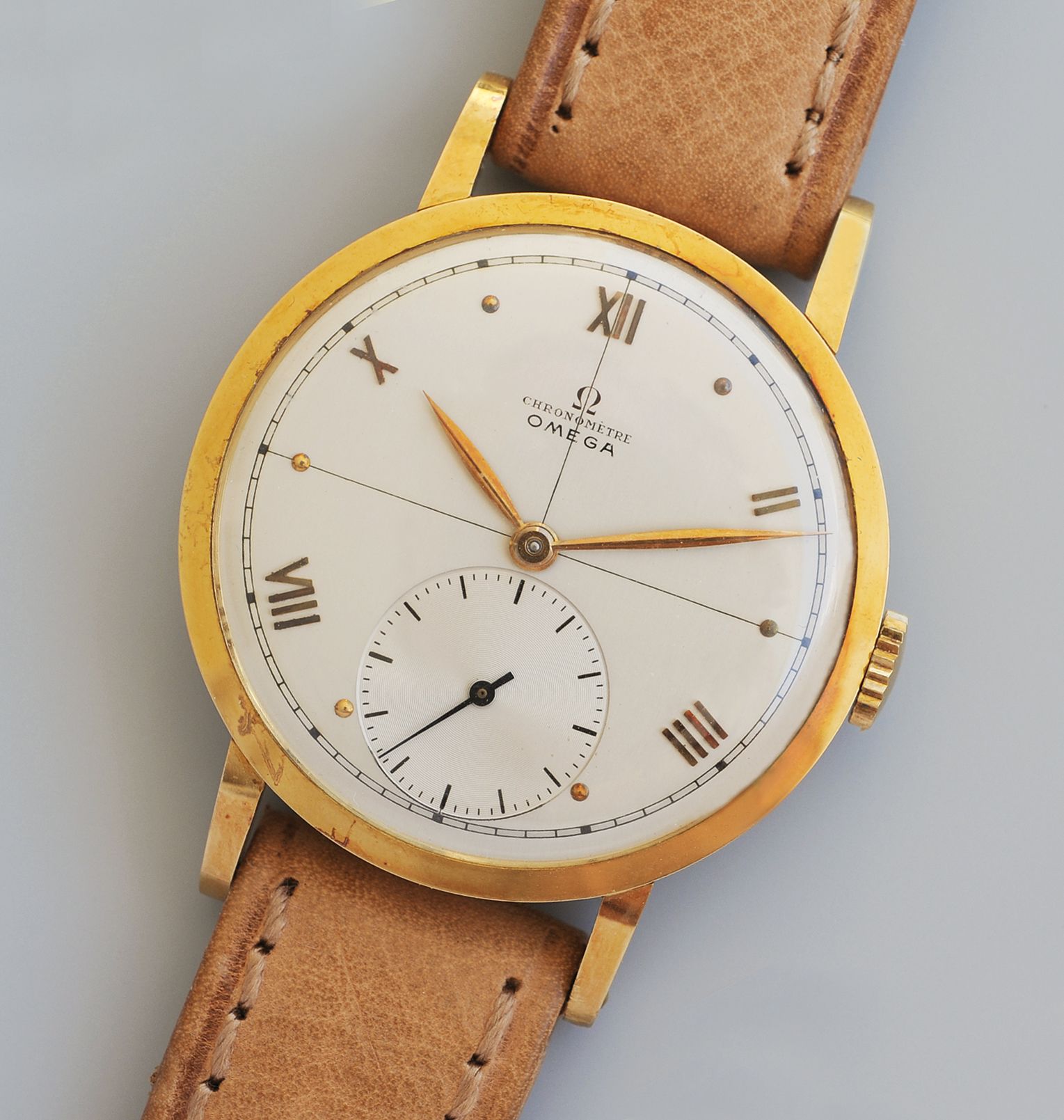 Now given that this is a 1940's / 1950's movement, the question that most people will be wondering is "Why is the non-chronometer version of this still being used by Omega in the 1960's?".
Well, the answer is an interesting one.  Omega introduced the Calibre 600 family of thin, manual-wind calibres in 1967, which was based on the Calibre 550 family of automatics.  Effectively the Cal 600 was simply the Cal 550 design with the automatic winding system removed and converted for manual-wind use.  
Prior to the Calibre 600 however, Omega had never produced a manual-wind version of the earlier Calibre 500 series of the 1950's, nor did they make a manual-wind version of the Calibre 300 series bumper automatics.  
Effectively the Calibre 28x movements were a continuation of the Calibre 30SC T2 of 1949 and because these movements were excellent, accurate, reliable movements there was just no reason to replace them until decades later.
The Calibre 286 itself oscillates at 18,000 vph, is non-hacking, has no date, and a 45-hour power reserve.  It is a simple watch movement, but it is impossible to fault and represents a beautiful piece of Omega history.
These movements can be serviced by any independent watchmaker with access to an Omega parts account and if properly maintained will be both very accurate and exceptionally reliable.
Variants
The 131.013 only comes in stainless steel and besides the bracelet there are no options or variations other than dial types.
There are quite a few variations of dial furniture and several different types of hands found on these watches including both dauphine, stick with black insert and straight stick without insert.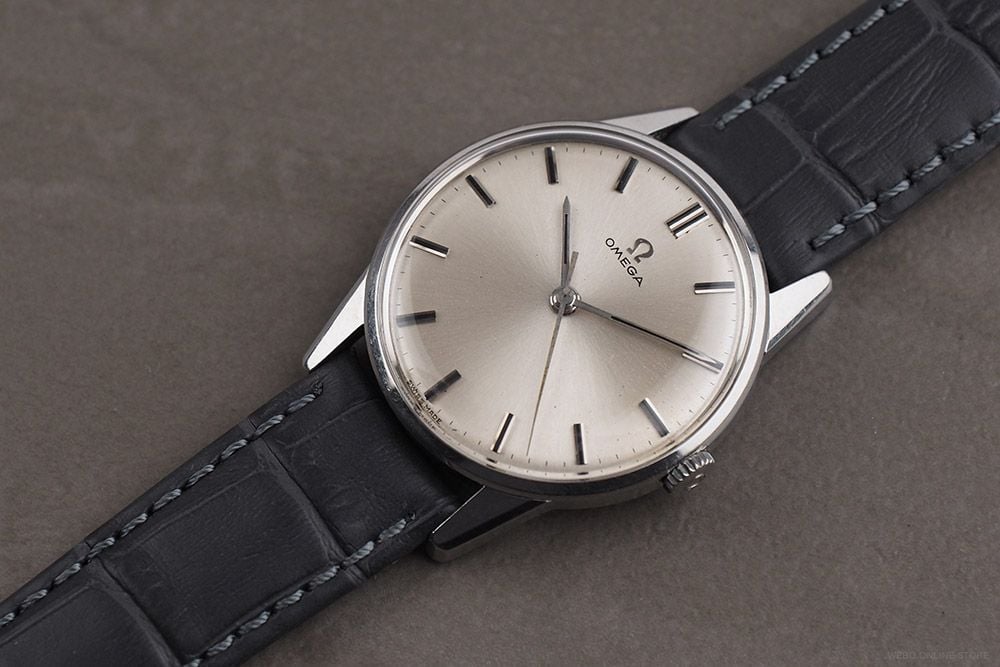 Two things all dials have in common are a lack of any model or markings further than Omega at the top, and no luminous material on either dial or hands, as is typical of Japan only releases.
Starburst
The starburst dial is the most common, the easiest to come by, and for some reason also seems to be the most resistant to moisture damage.  There are quite a few dial furniture options but the applied metal with black insert, doubled at 12 tends to be the most common, with a variety of different hand options.
Vertical Pinstripe
The vertical pinstripe dial is likely the rarest and most difficult model to come by.  Like the unusual Normal Morris dials of the 1950's and 1960's, this dial is quite special and has a 3d texture to it with an actual corrugated surface.  The dial furniture on these seems to be mostly the faceted crystal shape applied hour markers as seen below.
Of all of the different versions of the 131.013, this would probably be my personal pick of the litter to own and wear if I could find a nice enough example.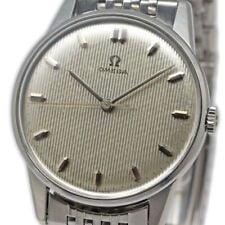 Vertical Brushed
The vertical brushed dials are reasonably common, although less so than the starburst dials.  There are a few different dial furniture options available so what is seen below is only one example.  This dial pattern seems to be the most vulnerable to damage from moisture and there is a high proportion of these with severe damage, or that have been refinished due to that damage.
Like other brushed Omega dials, these catch the light in an interesting way and can change from white to yellow to silver depending on patina and angle, so how they look in photographs may differ significantly from real life.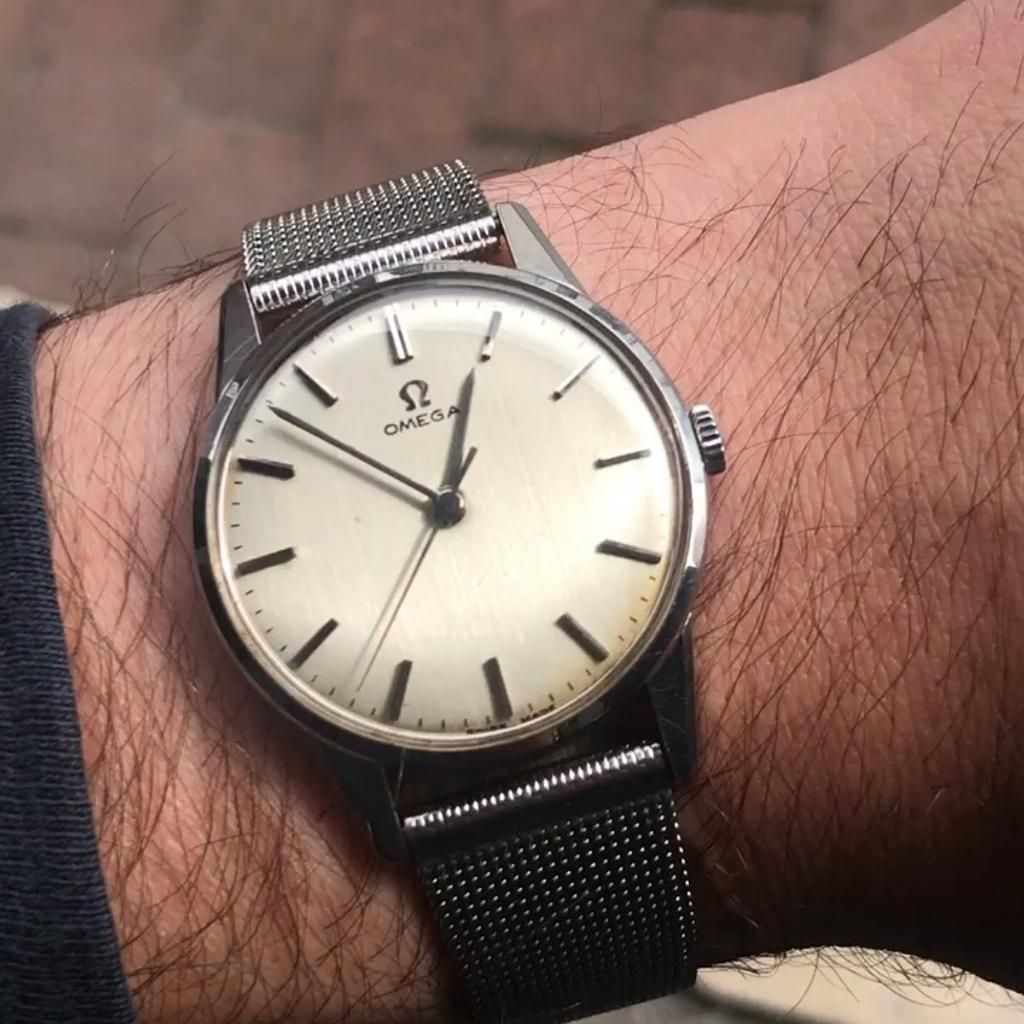 Buying
Purchasing a 131.013 is very difficult in general unless you are either proficient in Japanese, or have a reliable friend who is and can help you.  
Almost none of these watches have proliferated outside of Japan, which is probably helped by the fact that this watch doesn't really have a name, only a complicated sounding reference number which is unknown in the western world.
You're going to have to look at sites like Yahoo Auctions Japan, Rakuten, MBok, Buyee and From Japan as well as individual Japanese watch dealers in order to find the best examples and it takes a bit of patience.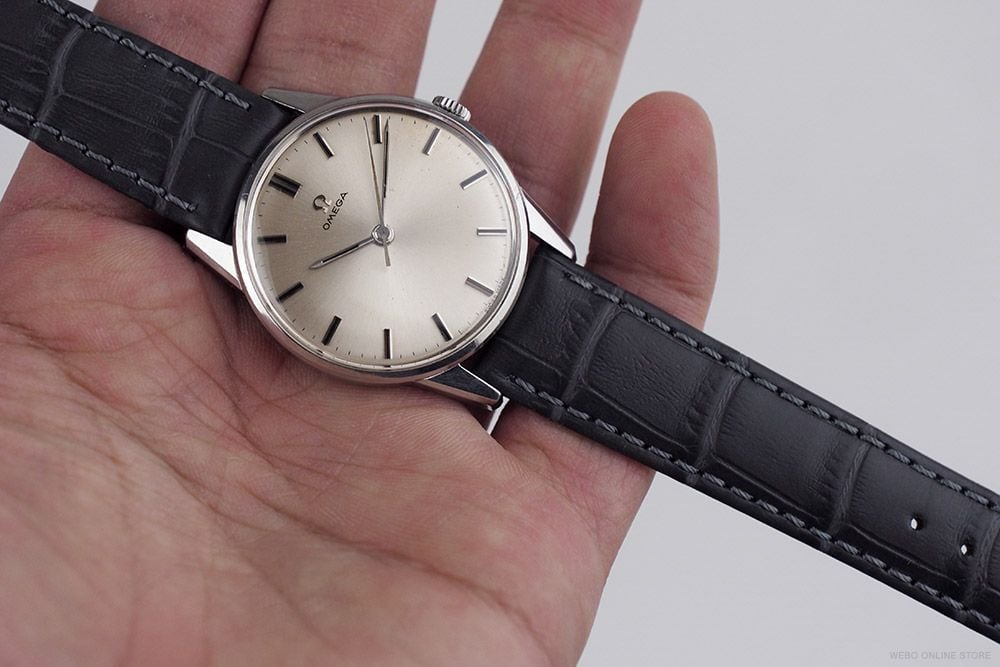 In terms of condition, the biggest factor is likely to be dial condition and originality.  Due to the poor water resistance of these, the dials can deteriorate just from regular use in humid climates without any misuse, so look for the nicest example possible.
Generally speaking, Japanese collectors tend to take better care of their watches, and watchmakers and dealers tend to exercise a lot of restraint in terms of polishing compared to western countries.  As a result, case condition tends to be pretty good, but pay close attention to the lugs and the subtle bevel on their sides as this can be lost with polishing.
The final thing is the movement, the Calibre 286 is the only valid movement and unfortunately corrosion is a genuine concern due to the aforementioned water resistance issues.  For this reason it is important to see the movement and ensure it is free of rust or damage and correct for the watch prior to purchase.
These watches aren't super expensive nor are they sought after in particular by anyone so they should certainly not be something you should over-spend on.  The more uncommon models such as a nice pinstripe may carry a bit of a premium but this will vary a lot based on condition.
It is a watch more for completionists really, representing a nice way of getting one of the last of Omega's 30mm movements in your collection in quite an elegant and wearable case and design.  It will never be super popular, but it remains an interesting minor corner of Omega's history, and covering watches like this is possibly my second favorite thing in the world after owning them.
Discussion thread on Omegaforums can be found here: