Hallmarks of a Japanese Special
It's interesting to see just how much all of the Japanese specials have in common.  They tend to be very limited in terms of options, usually a single dial or a couple of color variations on a single dial design at most.  They also tend to be non-luminous, preferring onyx inserts especially in later years.  They also tend to be larger sized, sold largely on bracelets and lastly, they tend to be very tastefully designed and extremely cool.
Indeed whoever the Japanese distributor was, they knew what they were doing and they treated their domestic market to some absolutely terrific watches that are desired the world over in recent years.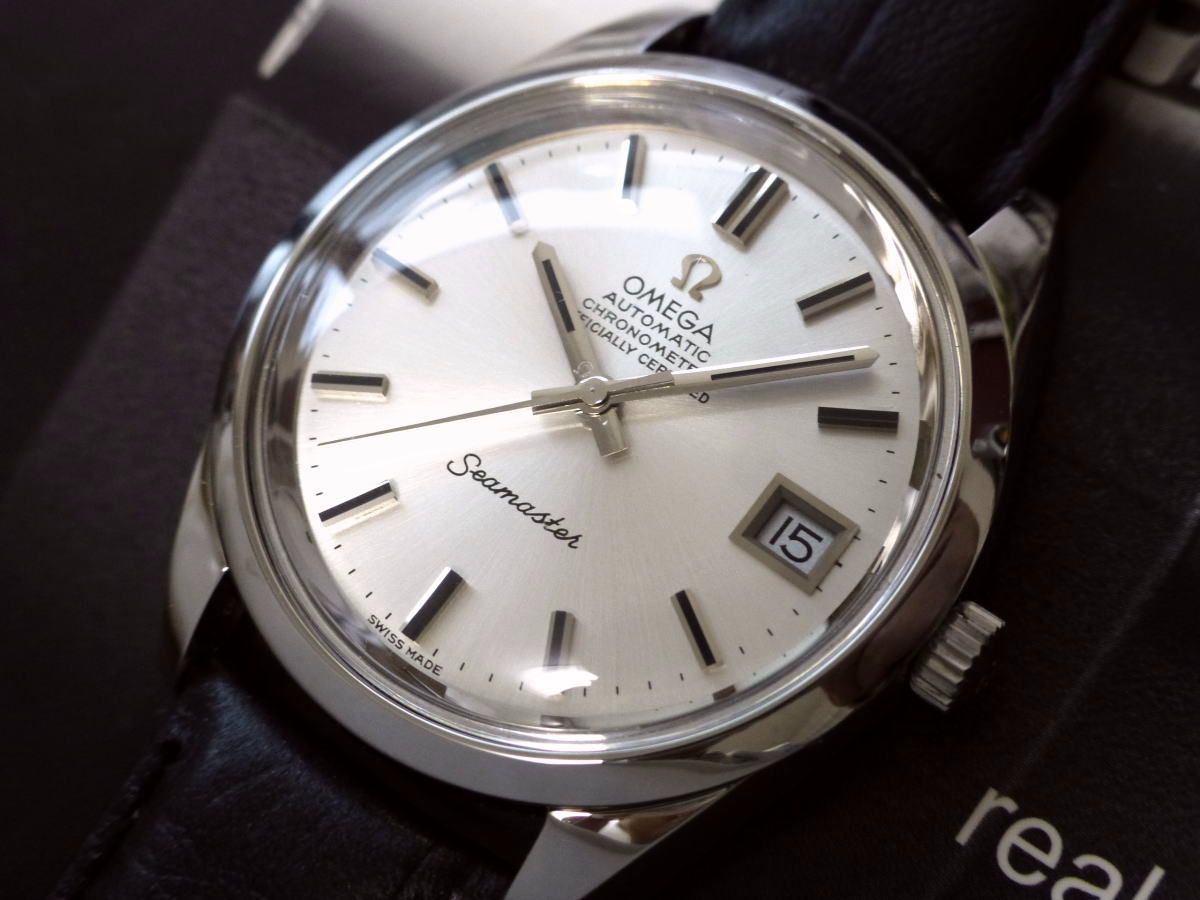 These Seamasters perfectly fit that mould.  While they were designed and produced in the mid-1970s, they feature a distinctly 1950s design, with an enlarged case, an elegant vintage style dial, and the highly capable Calibre 1011/1012 automatic movements.  
The most closely related watch to these Seamasters is probably the "Final Pie-pan", reference 168.0065 and its flat dial cousin, the 168.865 as these Constellations also were produced around the same time, powered by Calibre 1011 movements and hark back to beloved Omega designs of the 1950s.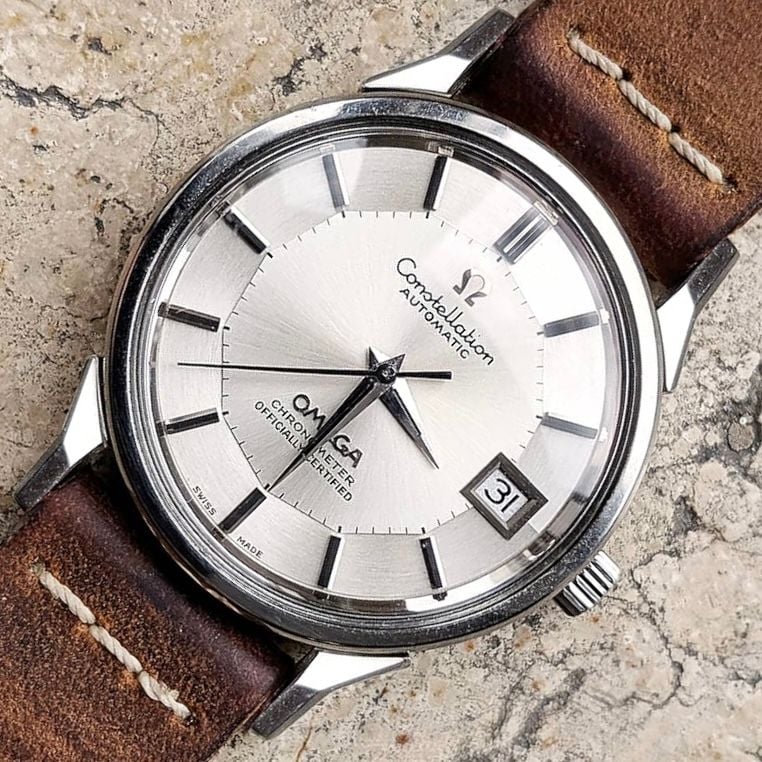 These watches fill that same rather unique position as the Calibre 1011 Pie-pan in that they are relatively unknown and poorly understood yet represent excellent value for a quality watch with an excellent design.
Movements
This is now the third article I've written that speaks highly of the Calibre 1011/1012 movement and some of the unique and interesting watches containing them.  These movements genuinely deserve the praise they get for being accurate, dependable, and very long lasting.  With competent servicing from an Omega trained watchmaker with a parts account they will perform exceptionally well.
I'll remind again that the bad press and negativity surrounding the "Calibre 100 series" does not apply to the Calibre 1010 and beyond, which are a major redesign with mostly new parts, deliberately designed to address issues found in the early days of the Calibre 100x movements.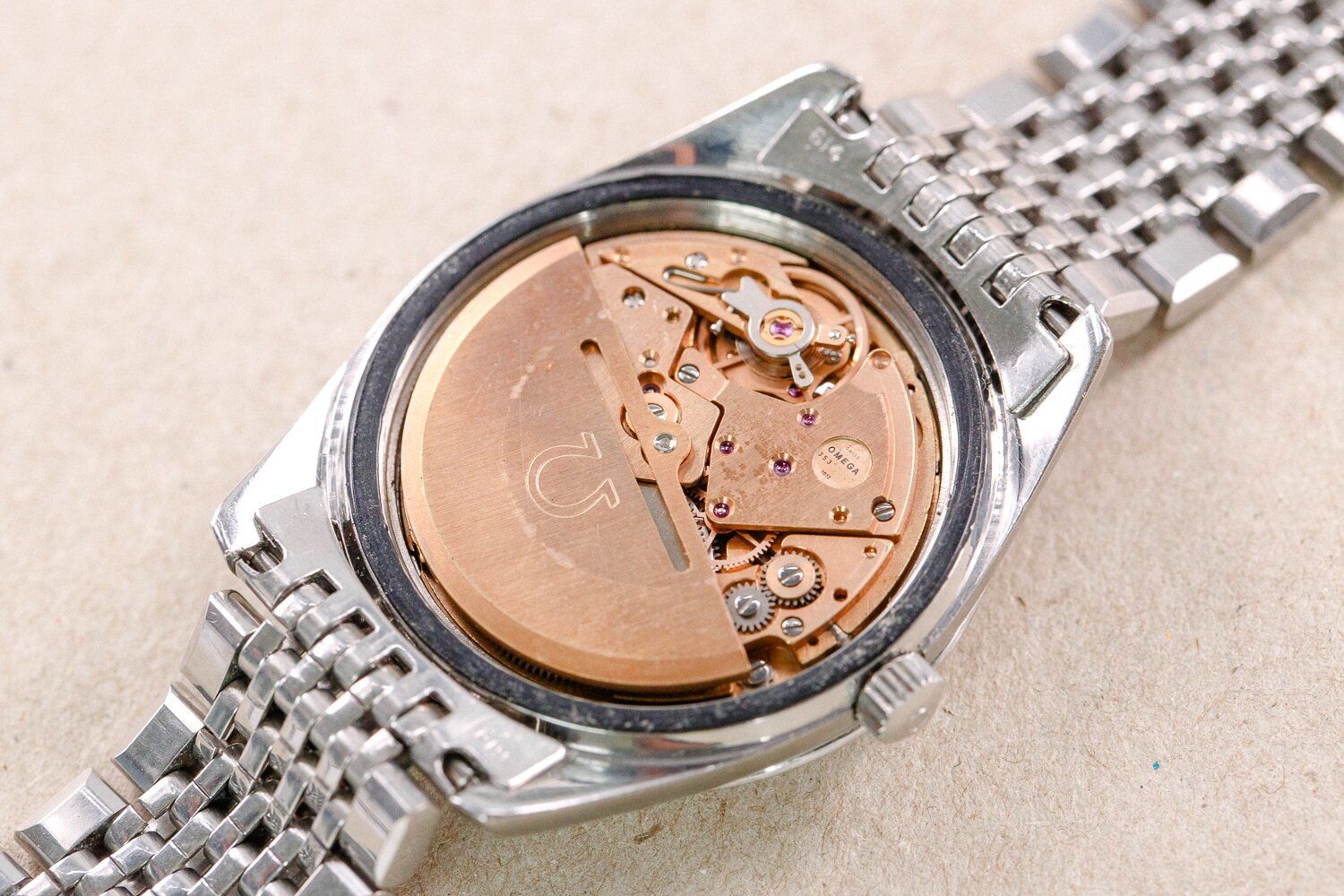 The Calibre 1011/1012 are the chronometer and non-chronometer versions respectively of Omega's flagship 1970s automatic date movement.  These movements run at a modern 28,800 vph, feature hacking and quickset date with a 42-hour power reserve, all in a package only 4.25mm thick.
The advantage of course is that many people will skip watches that are from the 1970s, and especially those that start with the digits 10xx, meaning prices on these in general are lower than they might otherwise be.  This represents quite an opportunity to purchase a terrific watch overlooked by others out of ignorance.
Case & Bracelet
The case of the 168.0061 and 166.0172 is shared between the chronometer and non-chronometer versions, and as a result you will mostly see case-backs that are double-stamped with both references.  This, as usual creates a great deal of confusion when people list them for sale or talk about them however there the 168.0061 reference should carry a Calibre 1011 and Chronometer marked dial while the 166.0172 should carry a Calibre 1012 and non-Chronometer dial. Knowing this, feel free to straighten out any forum posts and sales listings accordingly.  All examples of both reference are available exclusively in stainless steel, there are no solid gold or gold plated models available at all.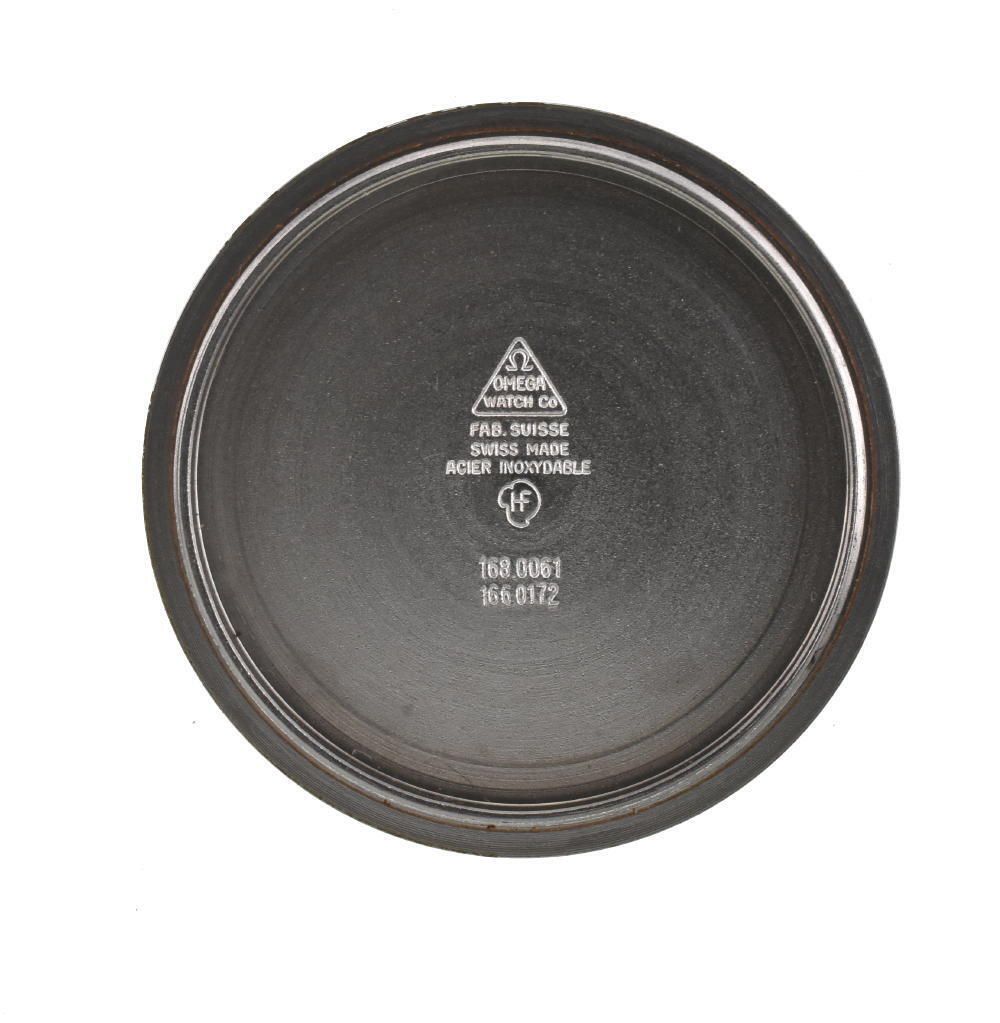 The case of these Seamasters is a rather interesting shape.  While larger at 35.5mm than ordinary Seamasters and posessing large elongated lugs, it doesn't have the traditional "beefy lug" Seamaster shape.  Instead it follows the design of yet another Japan market special released many years earlier in the 1950s, the rare and highly sought after Reference CK2976.  Indeed the vintage CK2976 almost resembles a Rolex Oyster in many ways and was often found paired with the beads of rice bracelet just like its 1970s successor.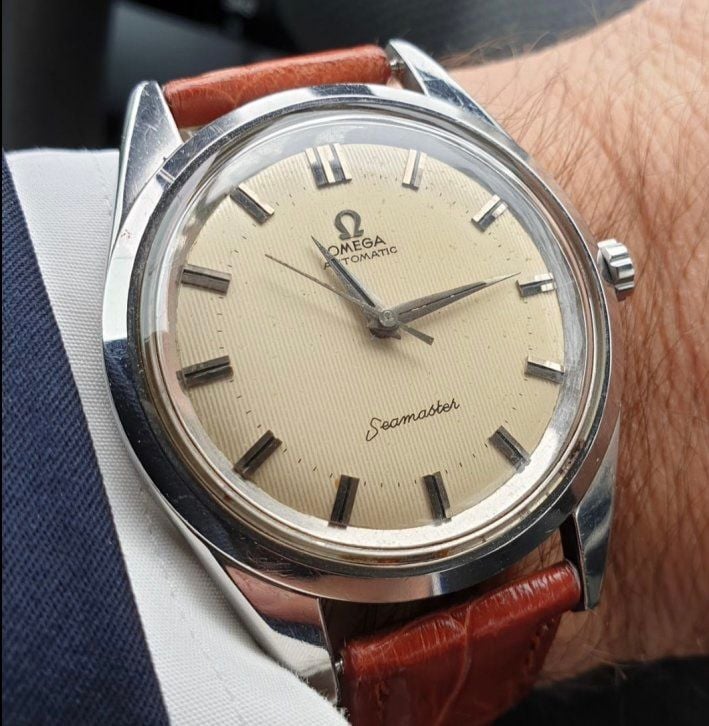 The 168.0061/166.0172 case features a traditional screw-back case design with a Seamaster Hippocampus medallion, and has a simple knurled crown, as most Japanese market models seem to have.  Being a 1970s watch, water resistance is significantly better than that of early decades, and the official rating of 60 meters indicates that the watch should stand up to daily wear very well as long as seals are properly maintained.  It sits quite close to the wrist at only 10.5mm thick thanks to the relatively thin movement and flat caseback and uses 18mm lugs to allow the fitment of most of Omega's vintage style bracelet options.
The bracelet option that seems to be extremely common in these Seamasters is the traditional 5-row 1950s style beads of rice bracelet, reference 1036.  Almost half of these watches seem to be fitted with this particular bracelet with the remainder carrying straps or other bracelets like the later 7-row 1960s style beads of rice bracelet reference 1037.  The 1036 certainly is a looker on these Seamasters and fits its role as spiritual successor to the CK2976 perfectly.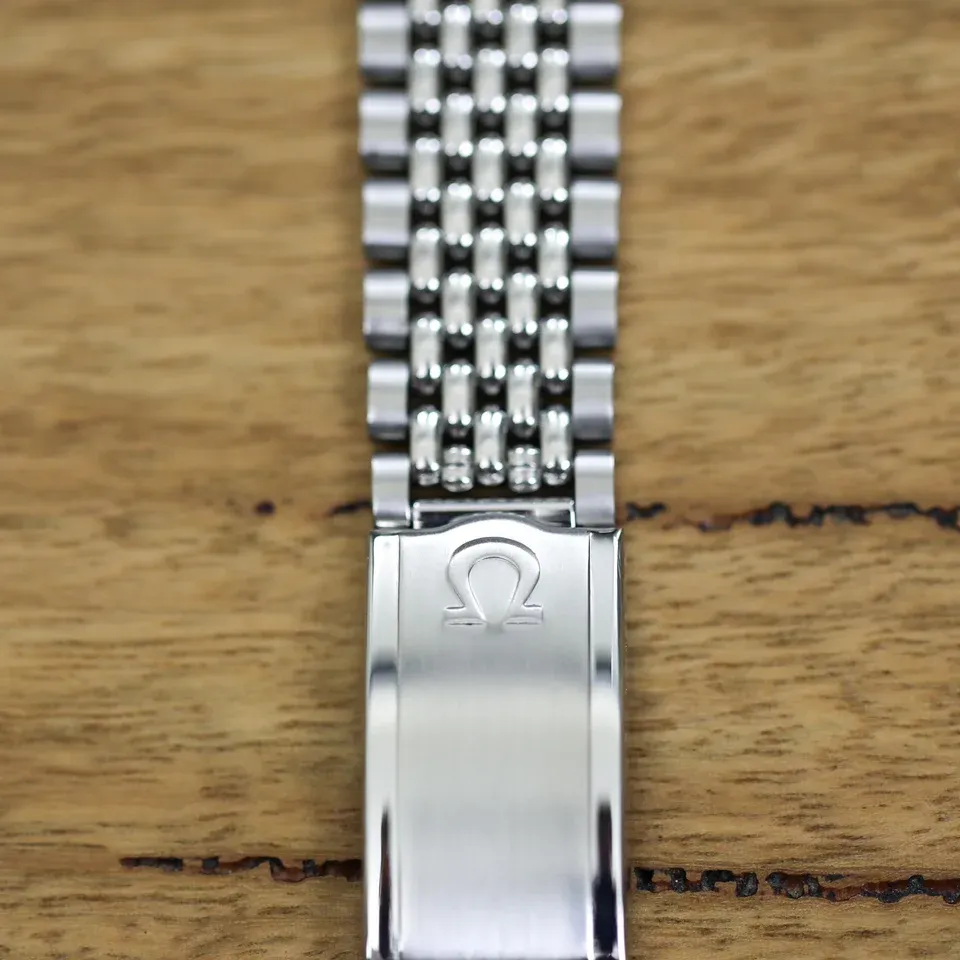 Dial & Hands
Once again, the dial and hands seem to have been heavily influenced by the predecessor to this watch, the Reference CK2976 of the late 1950s.  It features a singular dial design featuring an applied vintage Omega logo at the top and black text, using an older style font than many other 1970s models.  The dial itself is silver with a metallic starburst pattern giving it a great deal of depth.  The dial furniture is simple applied metal with black onyx inserts, also harking back to the CK2976 with an applied date window at 3:00 featuring the sharp edges typical of 1970s models.  
The only difference between the dials for these two references is that the 168.0061 features the text "Chronometer" followed by "Officially Certified" below it underneath the word "Automatic" while the 166.0172 omits this text entirely.  Both dials are entirely non-luminous and feature non-luminous stick hands with onyx inserts.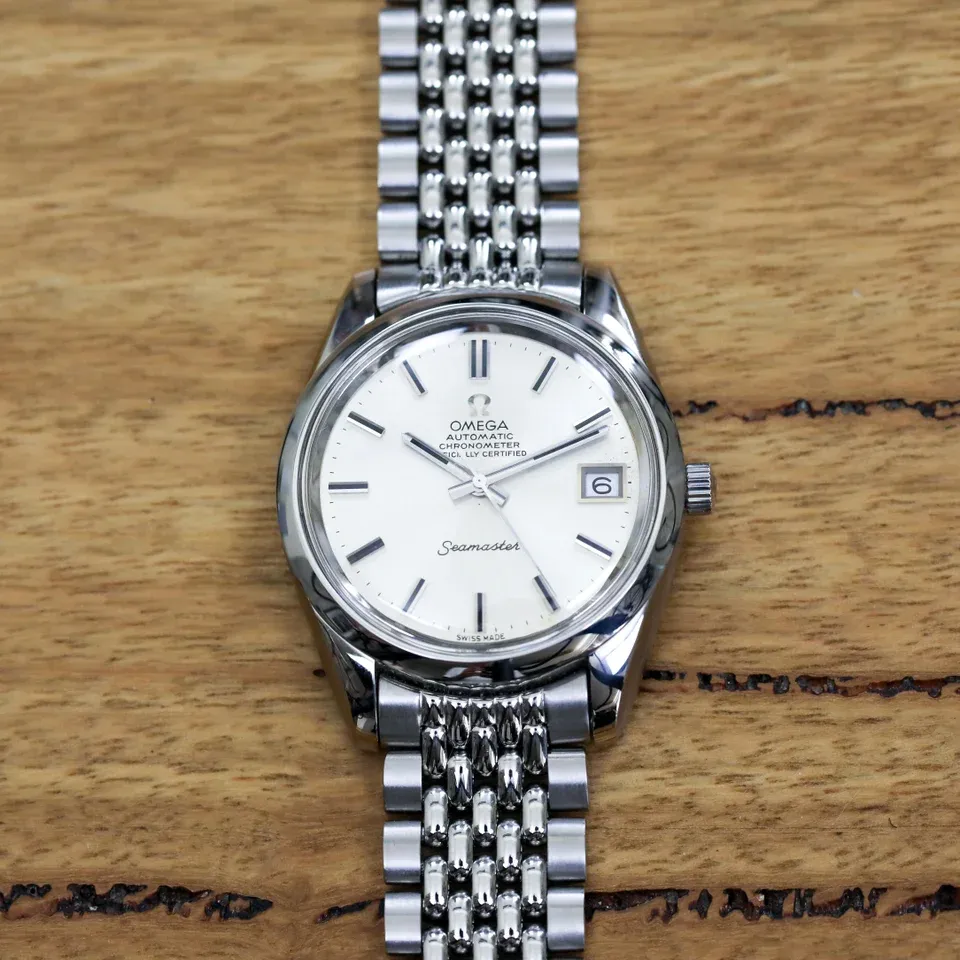 It is worth mentioning that the Omega Vintage Database features black and white images for both of these references that appear to be quite incorrect at present.  The images shown have dauphine hands, a coathanger S, and a rounded date window indicating that they are of much earlier watches than this pair.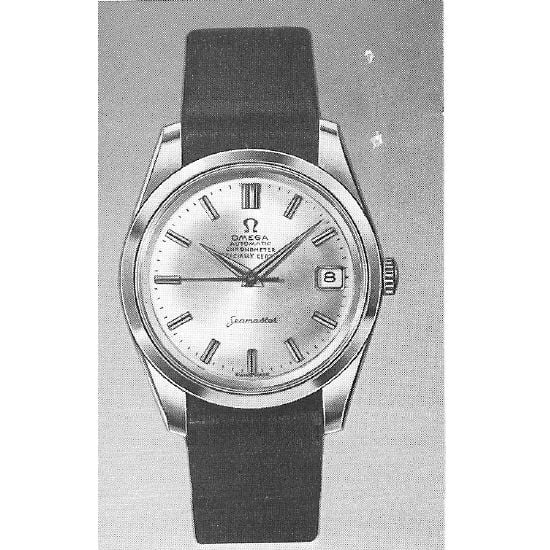 Buying
These watches are quite plentiful especially in Japan. Omega made a lot of them, the vast majority have survived in great condition and they are quite easy to find if you know they exist, which most people don't.
Right now on eBay alone, if you search for 168.0061, you will find 21 matches.  It should be noted that because of the double-stamped case with two reference numbers, the two are confused frequently.  
You need to remember the following:
168.0061 has a Calibre 1011 and a Chronometer dial
166.0172 has a Calibre 1012 and a non-Chronometer dial
Any odd combination that doesn't fit what is mentioned above is incorrect and worth skipping.  Price differences between the chronometer and non-chronometer are minimal, so given that it is likely a better idea to go for the chronometer version where possible.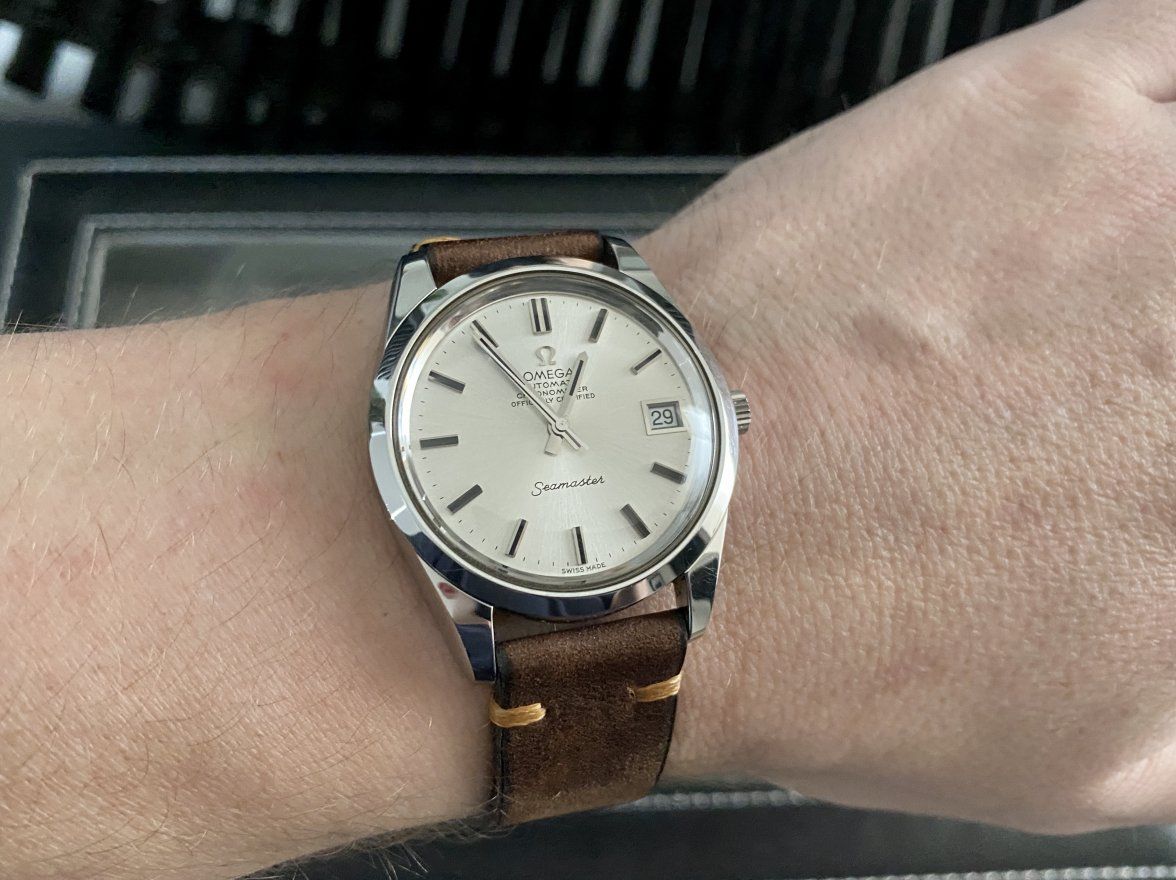 A more important factor than chronometer vs non-chronometer is the overall condition of the case and dial, polishing should be minimal, and the dial should be clean.  Secondly the presence of the correct bracelet is a major plus and should be factored in accordingly as it carries several hundred dollars in value.
The lack of variety in these models is a major boon to collectors comparing options for purchase.  As they all look identical, compare watches side by side and use your best judgement in finding the best piece.  
While there are many of these on eBay out of Japan, on Chrono24 and on forums, it's worth remembering that the majority of these have never been advertised in English.  If you have some Japanese language skills, a Japanese friend or colleague or if you're just willing to do some learning and muddle through with google translate, there are amazing deals to be had.  Yahoo markets and independent sales platforms often sell these watches even less than eBay which is quite low in and of itself.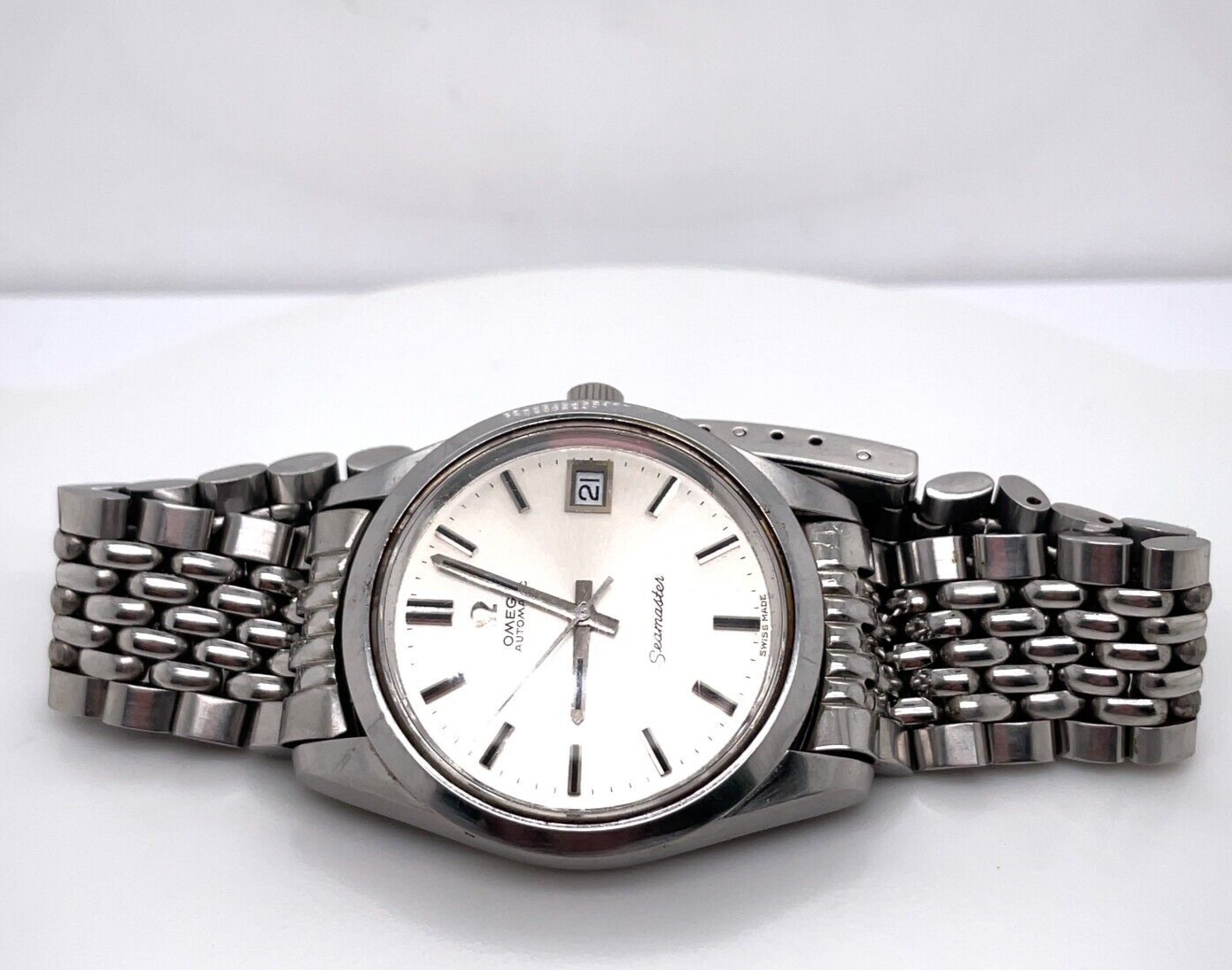 In terms of how cheap they go for, there are almost always several around below $1000, and when they go no reserve $400-700 tends to be around the range they often sell for, which is remarkably cheap given the size, significance, and chronometer rating.  The example above of a 166.0172 sold just a month ago in August 2022 for $750 including the beads of rice bracelet in quite clean condition.
Box and papers is nice to have if available but certainly not something worth paying a premium for on these watches.  They are a reference made to wear, with a great mix of size, presence, durability, and accuracy.  That combination of 1970s technical improvement with 1950s style really sets them apart and makes them a reference well worth hunting.
Discussion thread on Omegaforums can be found here: