The Railmaster Chronograph and China Explorers Limited Edition are a strange and seldom seen branch of the Railmaster family. Existing for just over 7 years, it never sold well but was an impressive and comfortable watch with a very unique design aesthetic.
The Most Unusual Railmaster Line
Through the various generations of Railmaster, there has only ever been one chronograph produced. Just as the 3-hand 2000's Railmaster was based on the Aqua Terra, so was the chronograph, with the removal of the date window, a slightly different calibre, and a more austere choice of dial.
I've written about the regular version of these Railmasters previously, and while it was by no means a bad watch, it suffered from appearing as a lesser form of Aqua Terra, sitting alongside its more elegantly finished cousins. The chronograph suffered a similar fate, with its significantly higher price point making it even less popular than the 3-hander. Over the production run from 2003-2010 these watches sold relatively poorly and were an interesting novelty when seen on watch forums or gatherings but one which few enthusiasts would actually purchase.
The biggest problem the watch faced was that the original Railmaster was an anti-magnetic watch with a specific purpose. By the 2000's demand for an anti-magnetic watch for railway or industrial choice had long passed, so the Railmaster chronograph was a continuation of the original watch in style rather than in purpose. That made it a hard watch to explain to potential customers, an issue every Railmaster has had since the original.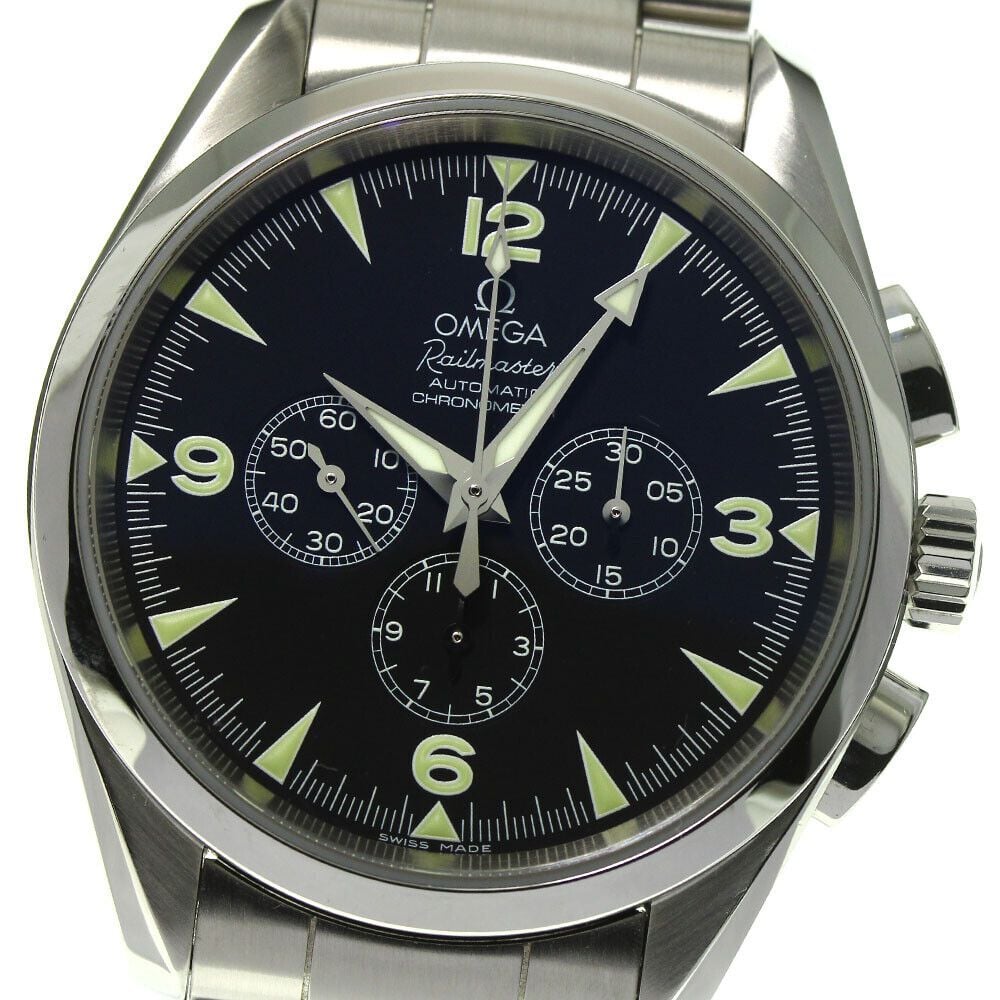 Looking at it objectively, the Railmaster chronograph is actually quite an attractive and impressive timepiece. It was different enough from the Aqua Terra, with a highly legible, almost military aesthetic, yet very different from the Speedmaster line as well. It was comfortable, thin, and strong, with decent water resistance and a low maintenance satin finish.
The China Explorers Limited Edition is even more interesting, coming at the end of the regular chronograph's production, this watch was almost an upgraded version of the Railmaster with some very interesting styling. The only catch is, nobody in the watch collecting community actually knew what these watches were about. Even owners on Omegaforums and elsewhere loved them but wondered where they came from and just what the China Explorers edition really meant.
The China Explorers LE Mystery - China Exploration & Research Society (CERS)
The China Explorers limited edition Railmaster chronographs are a series of four references, with a unique movement, a pair of new dials, and a custom engraved case-back. These watches have been in circulation since 2011, appearing in sales listings, and posted on forums but there has never been any real explanation of what these limited editions were relating to.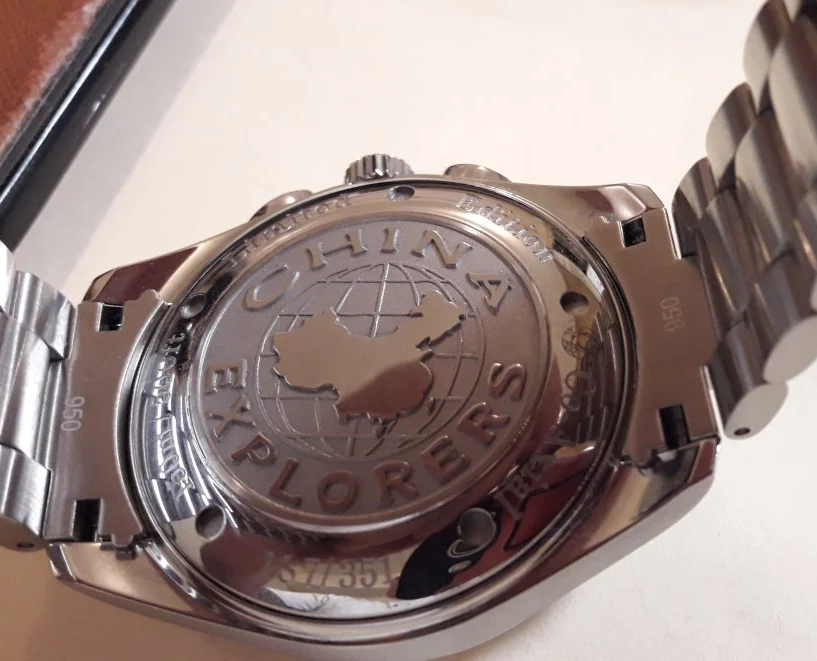 This mystery persisted and rather bothered me for some time, but with nothing more to go on than the logo on the case-back it was hard to make any progress. @Trev from Omegaforums even worked through Chinese social media and search engines without any real leads.
We eventually found a painting of a Land Rover Discovery for sale online, with "China Explorers" in the title. This led to searching for combinations of the name and offroad vehicles and ultimately, we found the answer!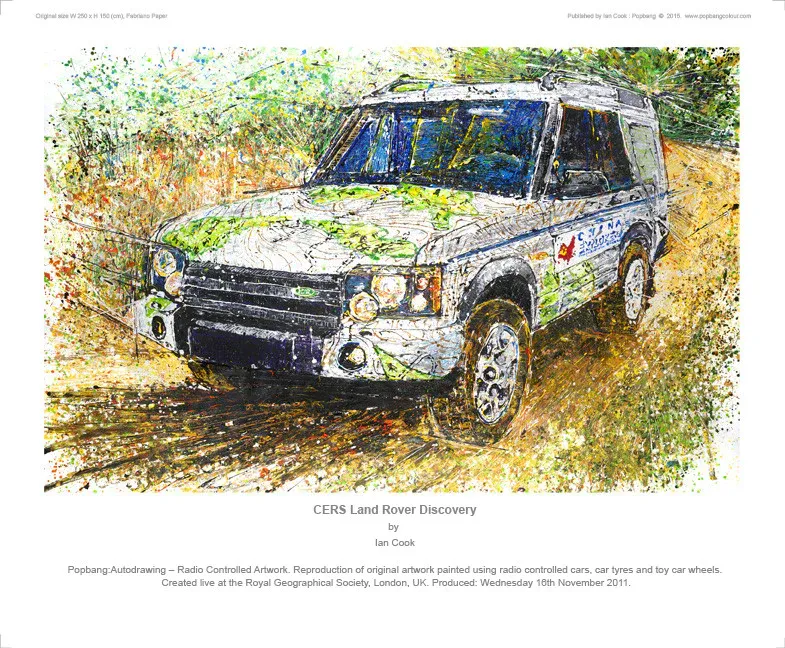 The China Explorers limited edition watches celebrate an organization in Hong Kong named the China Exploration And Research Society (CERS). CERS was founded in 1986 by Wong How Man, a photographer, explorer, and former journalist for National Geographic. Wong's connection to Omega watches goes back even further than that, as in 1985 he led an expedition which found a new source of the Yangtze, China's longest river with wearing his Speedmaster Professional.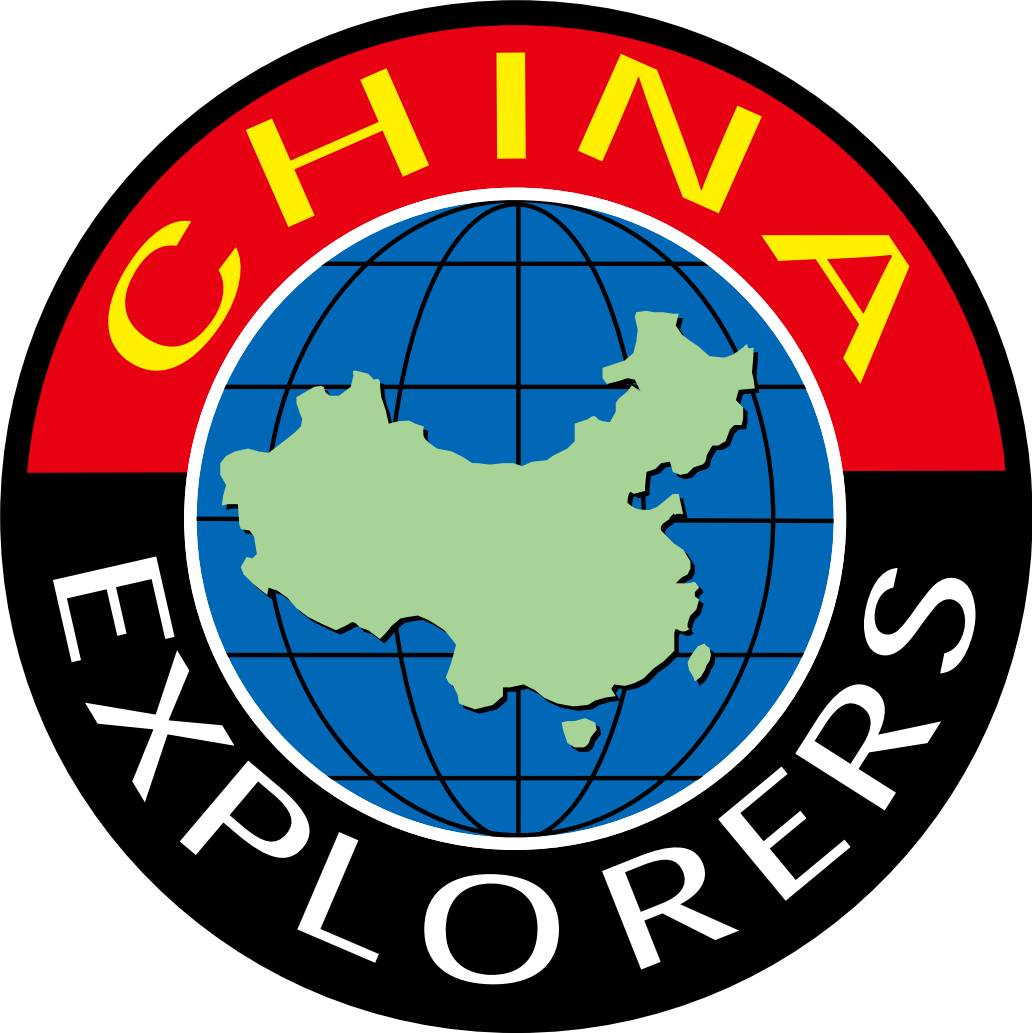 Omega would go on to become a patron of CERS, and this was likely how these limited edition watches came to be in 2011. Interestingly, while the Railmasters were produced for the organization, Wong How-Man himself continues to wear Speedmaster models. Both his original Moonwatch and a modern Speedmaster Solar Impulse HB-SIA in titanium on orange strap can be seen on his wrist in photos and tv appearances.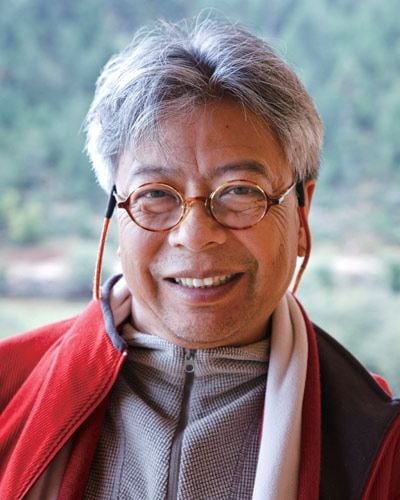 I cannot begin to express how glad I was to finally figure this out and understand the watch's origins as the mystery has bothered me as much as the many members on Omegaforums that own these watches!
Case & Bracelet
While the time-only Railmaster came in three sizes, the chronograph only comes in the larger 42.2 mm diameter. This case is identical to the Seamaster Aqua Terra Chronograph case, with the same twisted lugs and smooth polished bezel.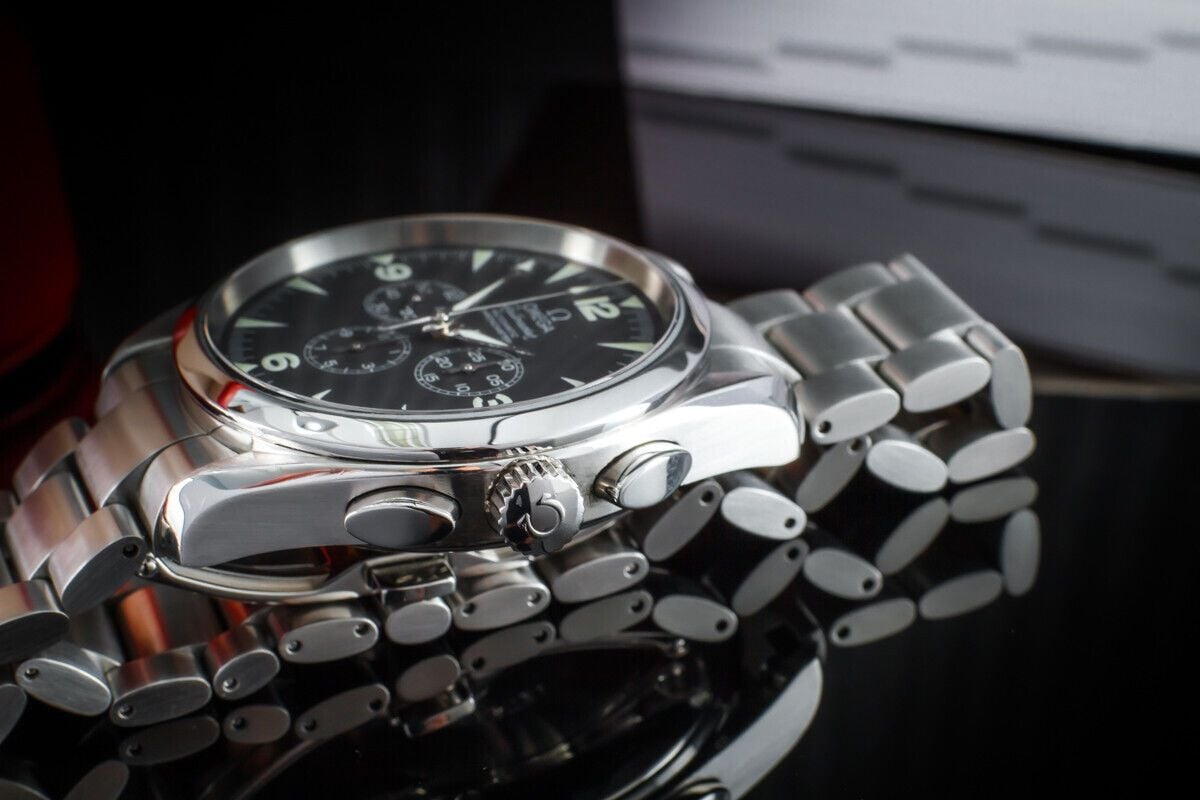 Both the regular, and China Explorers limited edition Railmaster chronographs use a solid stainless steel case-back rather than the display-back found on the 3-hand variants. Between this case-back, the relatively thin movement, and the slim sapphire crystal, this is actually quite a slim and comfortable chronograph at a mere 14 mm thick. Being based on the Aqua Terra, the Railmaster chronograph retains the 150 meters water resistance of its donor watch, and actually has "Aqua Terra" engraved on the case-back, along with the traditional Omega hippocampus logo.
As with other Aqua Terra and Railmaster models of this generation, there is a large, knurled crown which is easily accessible due to the lack of crown guards. In addition, there are two ellipse shaped pushers for the chronograph, which are not rated for underwater use. The slim design of this chronograph quite closely follows the time-only watch, preserving the proportions and character of the Railmaster from all angles.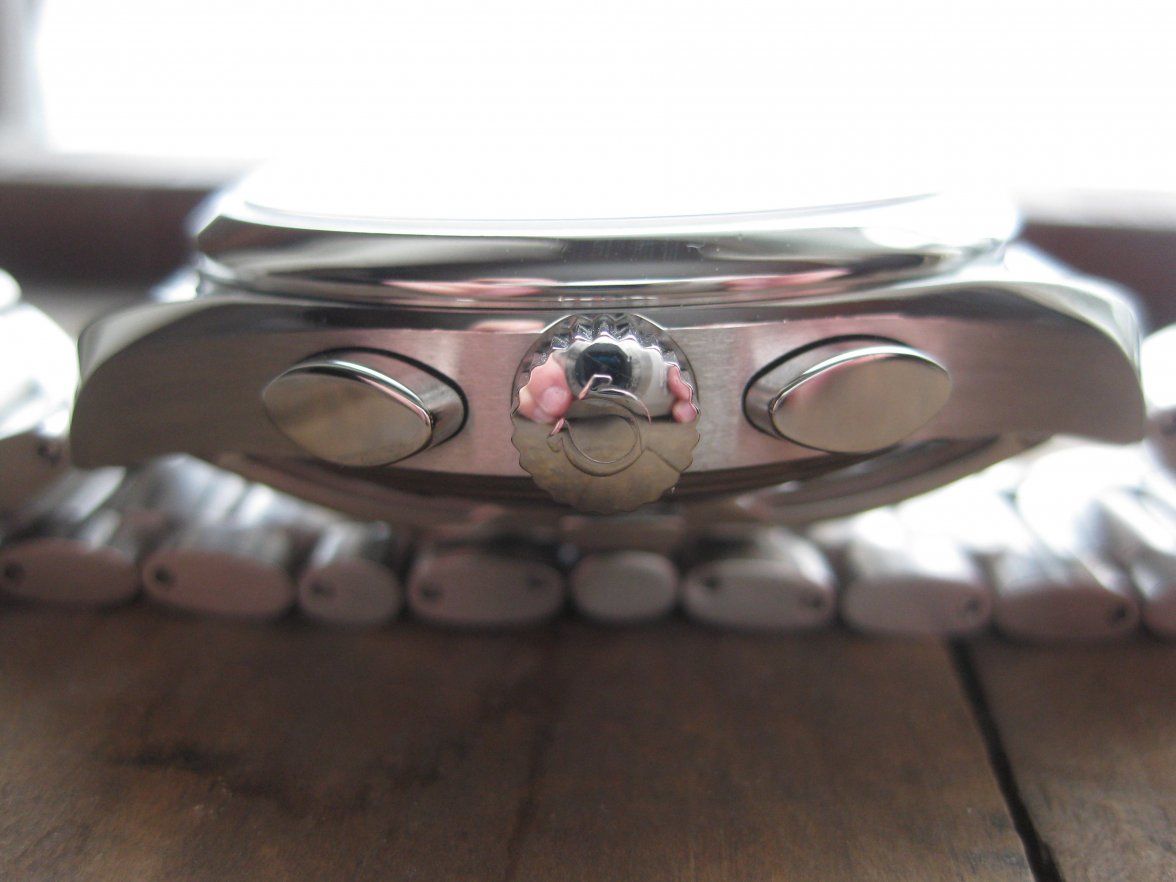 While the time-only Railmaster came in 18K solid gold as did the Railmaster XXL, the chronograph was only ever produced in a stainless steel case, with the option of either bracelet or a brown or black alligator strap. Even the China Explorers limited edition models, which feature a slightly different movement still retain the same case and come on bracelet or on nylon strap with color contrasting stitching in yellow or red.
The lug width of all Railmaster chronographs is 21 mm, and strap variants come with the first generation single-fold Omega deployant clasp. The bracelet is a simple and very comfortable design with low-maintenance brushed links and a bi-fold butterfly clasp without a diver's extension. The clasp does not have any micro-adjustment, so correct fit is achieved with half-links. Links are added or removed using a pin and bushing system which is best left to a professional with the correct tools, ideally a watchmaker.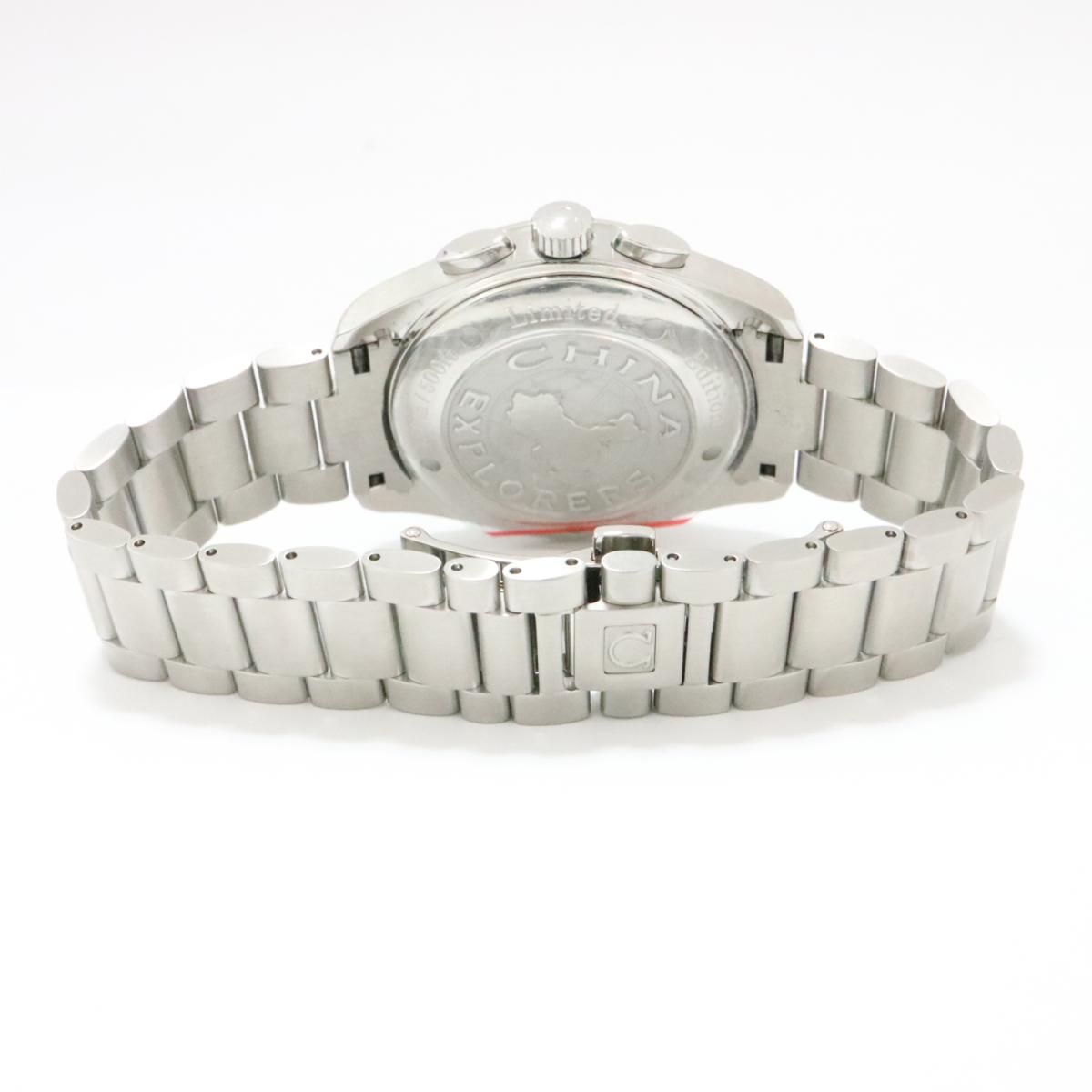 Movements
The standard Railmaster and the China Explorers Limited Edition use two very different variants of the same base movements, which is quite unusual as most LE models follow the reference they are based on quite closely. Those two movements are the Omega Calibre 3205 and Co-Axial Calibre 3313 chronograph movements.
In terms of performance and specifications, these two are extremely similar, with the main difference being the addition of date, and a co-axial escapement on the 3313. There is also a minor difference in finishing quality as the standard Railmaster chronograph's Cal 3205 has no decorative finishing on plates and the rotor, while the Cal 3313 features Côte de Genève finishing.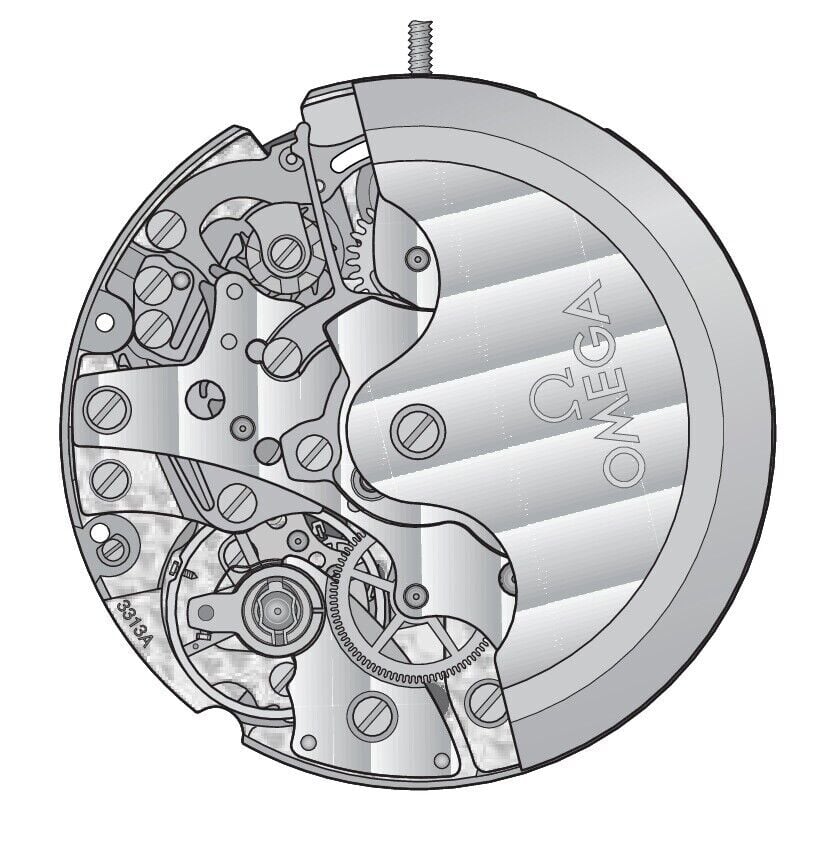 Both movements oscillate at 28,800 vph, feature hacking, a chronometer rating, 55 hours power reserve, and a chronograph with a column-wheel and vertical clutch, while the Cal 3313 also has quickset date and a co-axial escapement. The number of jewels varies between Railmaster chronograph variants between 33 and 36.
Overall, both of these watches offer quite impressive performance, especially in a package that is very thin compared to other chronograph movements such as the ETA 7750 or Calibre 9300/9900 family. This is due to the movements both being based on the F. Piguet 1285, a chronograph family which dates back to 1988 and was renowned as the thinnest chronograph in the world at its debut.
While the column-wheel is the feature collectors tend to obsess over the most, the vertical clutch assembly is a really interesting technology and worth reading about below:

The early days of the Cal 3205 and its date version, the Cal 3301/3303 saw some issues relating to the chronograph mechanism and as tends to happen this spread around the internet and turned quite a few people off. These issues were fixed by upgrade kits which were available by 2008 and any watches produced after 2009 should already have those upgrades applied from the factory. A more detailed explanation of these upgrade kits can be found in this thread:
Now at this stage, all Calibre 3205/3301/3303 watches have either been serviced or are well overdue for one. If you have your watch serviced by a qualified watchmaker with an Omega parts account, or by Omega themselves you will get the watch back with these upgrades applied and can enjoy the watch without worry.
These watches are reliable, accurate, and dependable watches when correctly serviced, so don't let outdated internet concerns from over a decade ago turn you off them.
Dial & Variants
The Aqua Terra Railmaster dial very closely follows the design of the regular Railmaster, with a utilitarian, almost military look to it. The dial itself is matte black, with no applied Omega logo or metal hour markers. Dial text, sub-dial text, and the outer seconds track are all printed in white paint, while only a slight recess separates the sub-dials from the rest of the dial.
Hour markers are simple white painted triangles, filled in with Super-Luminova material, while Arabic numerals are similarly painted and filled with lume at 3, 6, 9 & 12. The luminous hands have a broad-arrow design for the minute hand, an alpha shape for the hours hand and a luminous tip for the second hand, making this watch extremely legible at night, even more so than the venerable Speedmaster Pro.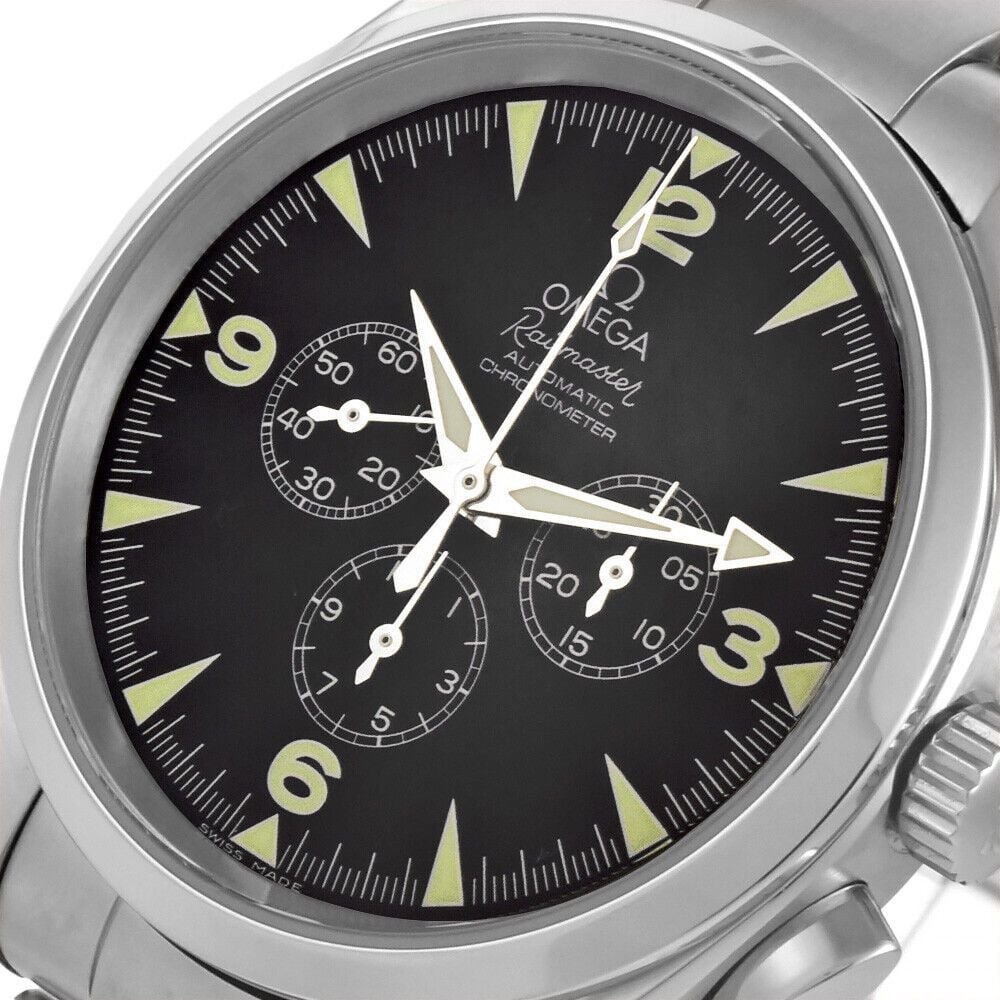 The sapphire crystal has a double anti-reflective coating on both the inside and outside, further increasing legibility leading to the crystal being almost invisible most of the time.
The sub-dials each have an outer track with markings for every second, minute, or half-hour, a level of precision even the Speedmaster does not bother with, hinting that accuracy and practicality really is the focus of this watch. The historical cues are definitely there too, even though this is a wildly different timepiece from the original CK2914, you can see how Omega has tried to make the chronograph a faithful interpretation of its ancestor.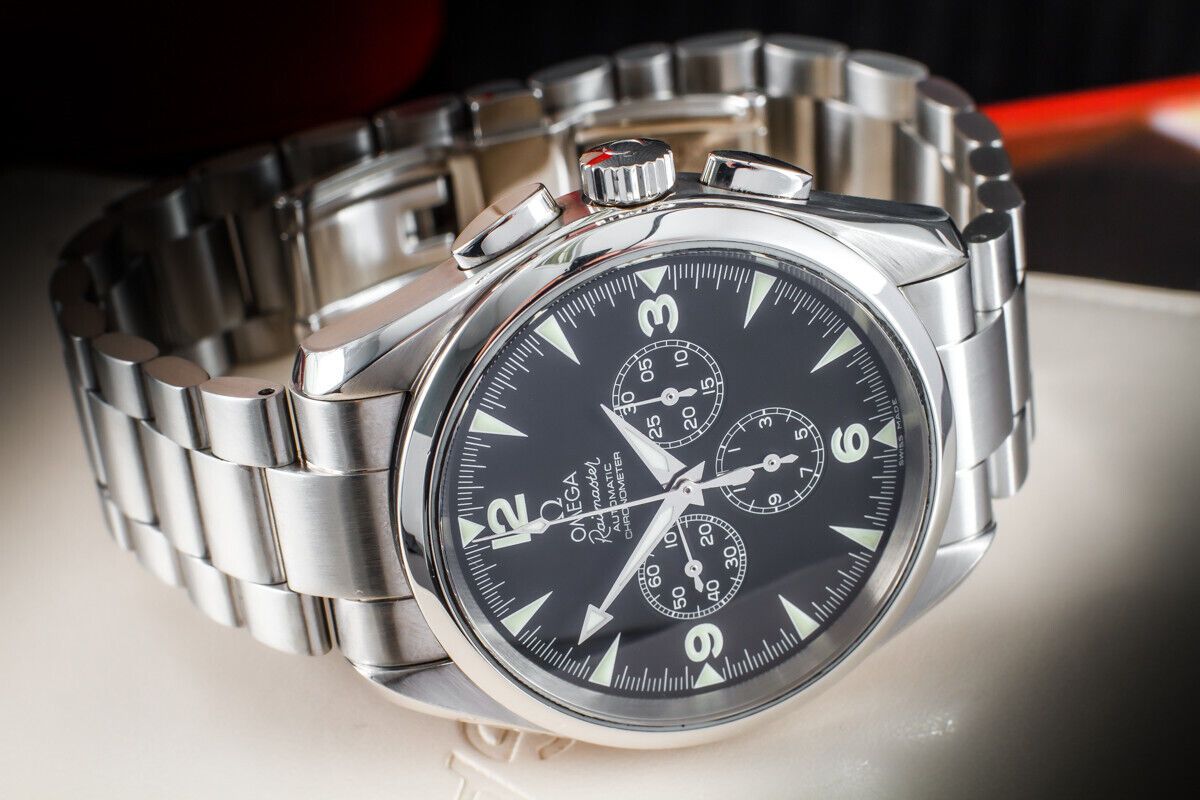 Stainless Steel Cal 3205 Railmaster Chronograph
The three variants of the Calibre 3205 standard Railmaster are the Ref 2512.52.00 on bracelet, Ref 2812.52.31 on black alligator strap and Ref 2812.52.37 on brown alligator strap. All three were produced between 2003 and 2010 and make up the majority of Railmaster chronograph models in circulation.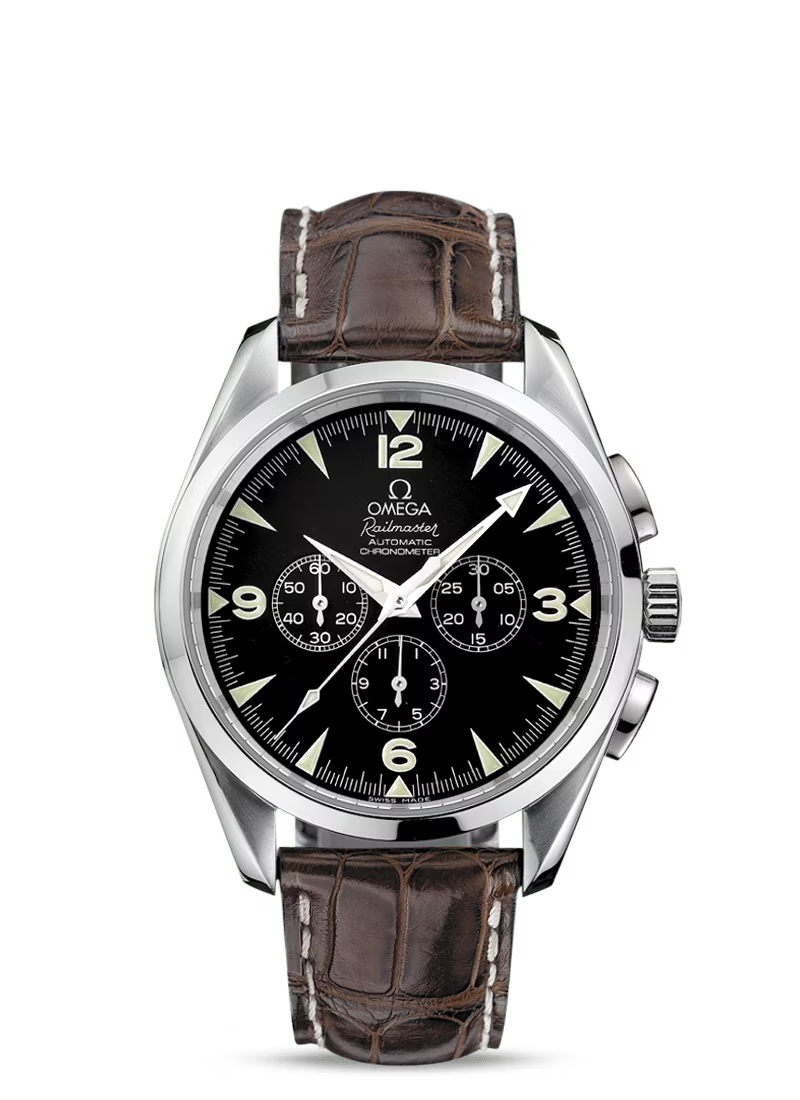 Limited Edition Cal 3313 China Explorer Red & Yellow 1/351
There are two colors for the CERS China Explorers Limited Editions, each produced in 351 units for a total of 702 units. For each of the two colors, 194 were produced on bracelet, while 157 were produced on nylon strap.
While these watches are undeniably Railmaster Chronographs, they feature far more differences than most limited editions from their parent watch design.
The biggest is the presence of a date window and use of the Calibre 3313 Co-Axial movement rather than the Calibre 3205. Due to the fact that these watches were made in 2011, after the official end of Railmaster chronograph production, it may be that Omega no longer had enough Calibre 3205 movements left and simply upgraded to the next closest alternative in the 3313.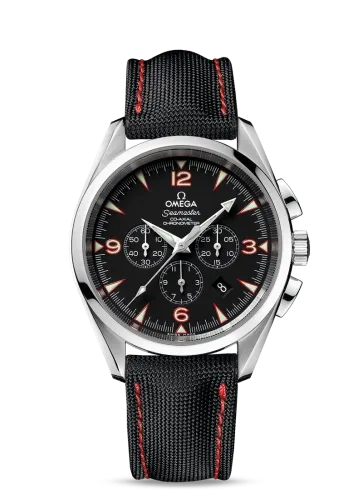 Along with this change is an alternation in the dial text. The Railmaster brand name is actually replaced by Seamaster, and below that is Co-Axial, marking the fact that these watches have a different escapement from regular Railmaster chronographs. The spacing, size and fonts for Seamaster, Co-Axial and Chronometer at the top appear to be identical to the first-generation Planet Ocean Chronograph Cal 3313's dial text. Accordingly, it may have been a matter of using the closest template possible rather than creating a new one for a low volume production run.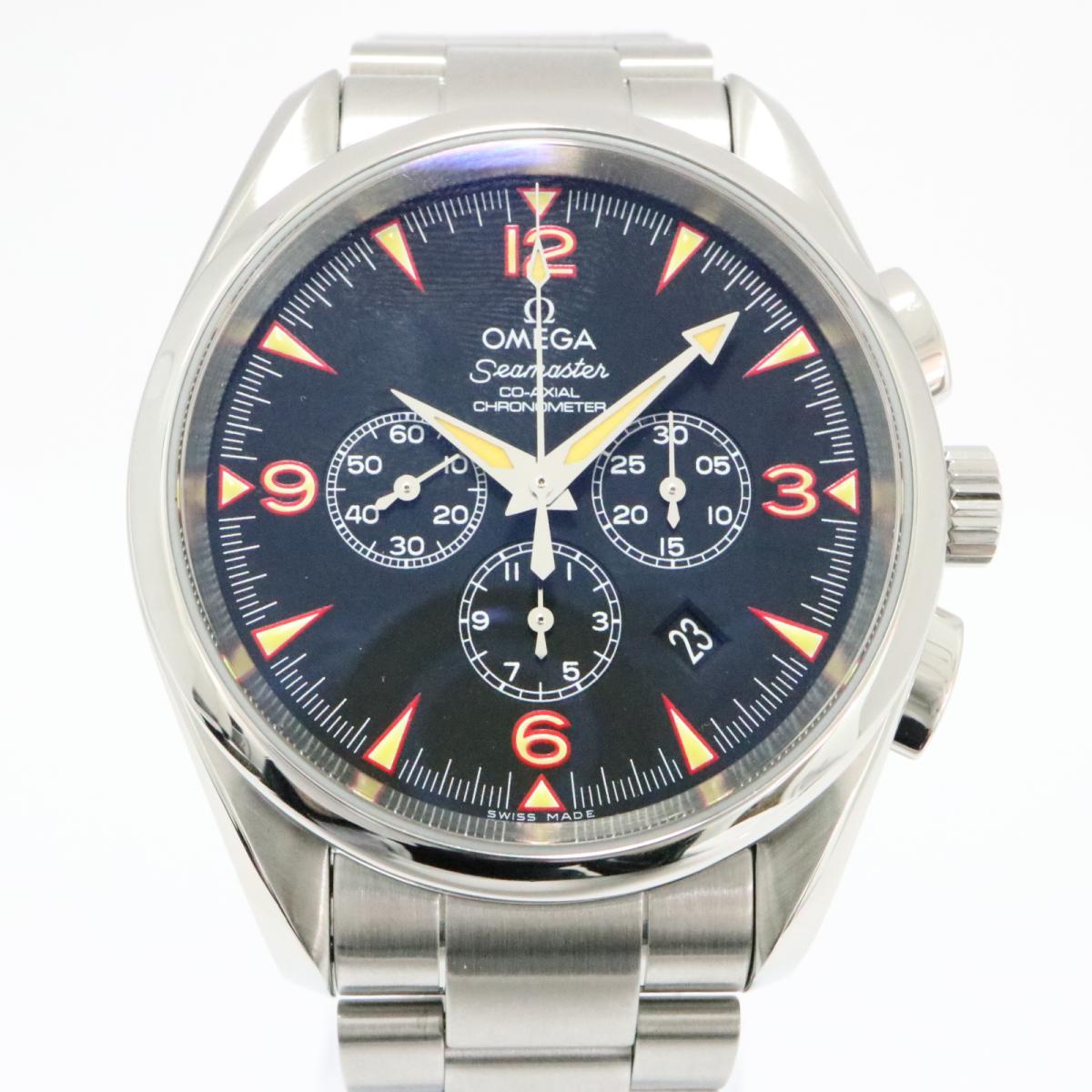 Both dials for the China Explorers limited edition feature red paint underneath the luminous material instead of white, giving a subtle red outline. The key difference between the red and yellow models, is that the red has normal white luminous material, while the yellow version has darkened yellow lume, giving a vintage look and interesting contrast against the red behind it.
This may have actually been one of the first uses of vintage patina colored lume on a modern Omega watch, and makes the yellow look quite special compared to other Omega's of this era.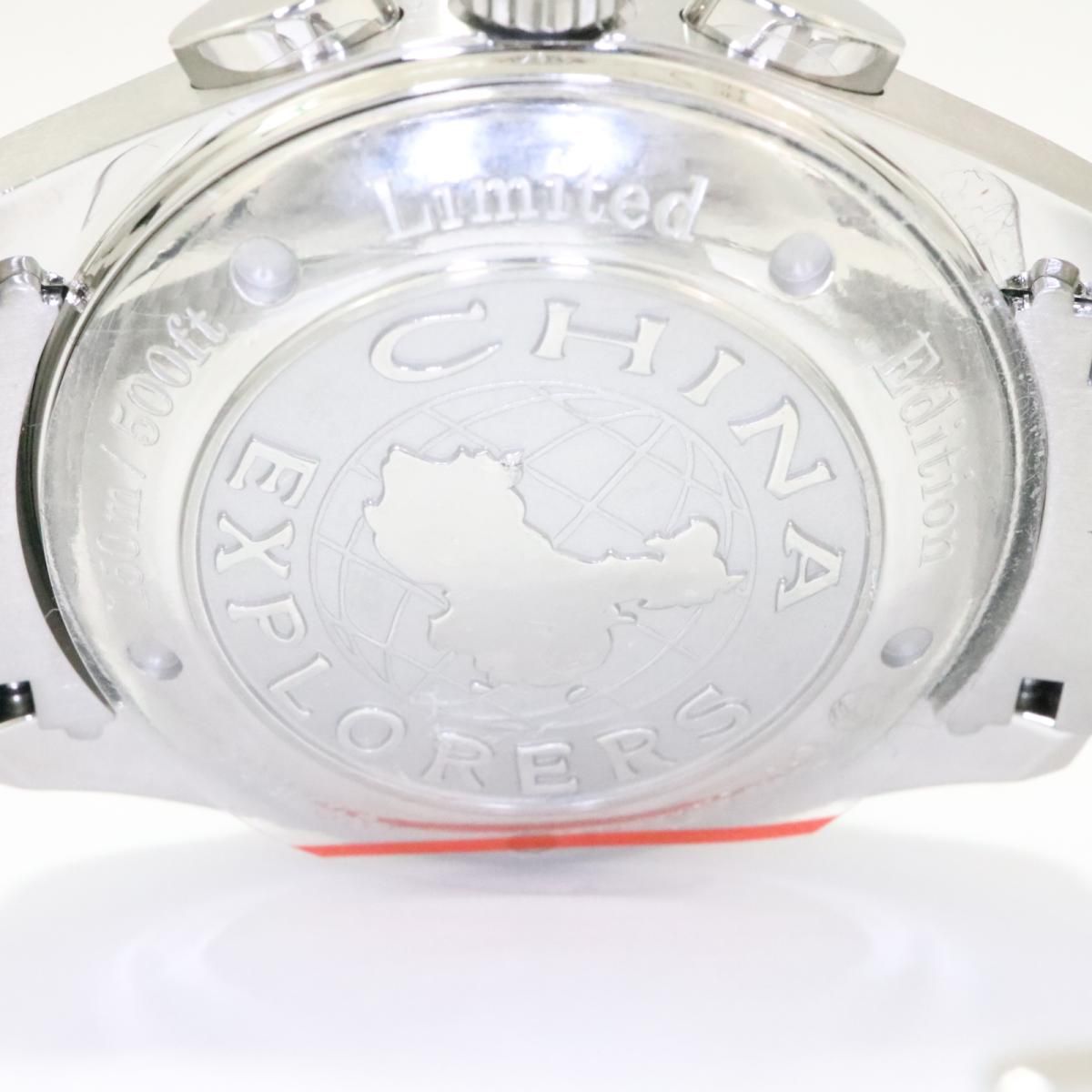 The case-back is solid steel, with an engraving of the China Explorers logo from the China Exploration And Research Society (CERS), featuring the words above and below a globe with a map of China in the center. The limited edition number out of 351 appears engraved on the outer edge of the case-back.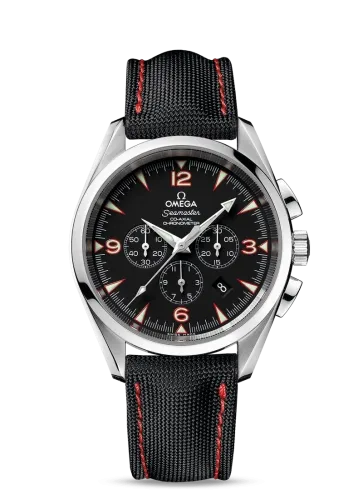 The China Explorers Limited Edition in red carries the reference 2812.53.81 for the nylon strap version with red stitching, and reference 2512.53 for the steel bracelet version.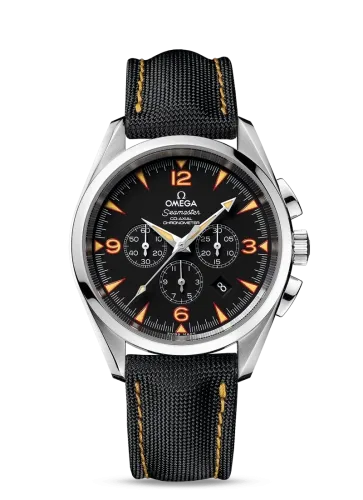 The China Explorers Limited Edition in yellow with vintage patina colored luminous material carries the reference 2812.54.82 for the nylon strap version with red stitching, and reference 2512.54 for the steel bracelet version.
When these watches were delivered, they also came with a China Explorers / CERS certificate of authenticity. Any full sets with the original box and all accessories including this certificate may carry a premium over a loose watch or a re-assembled set.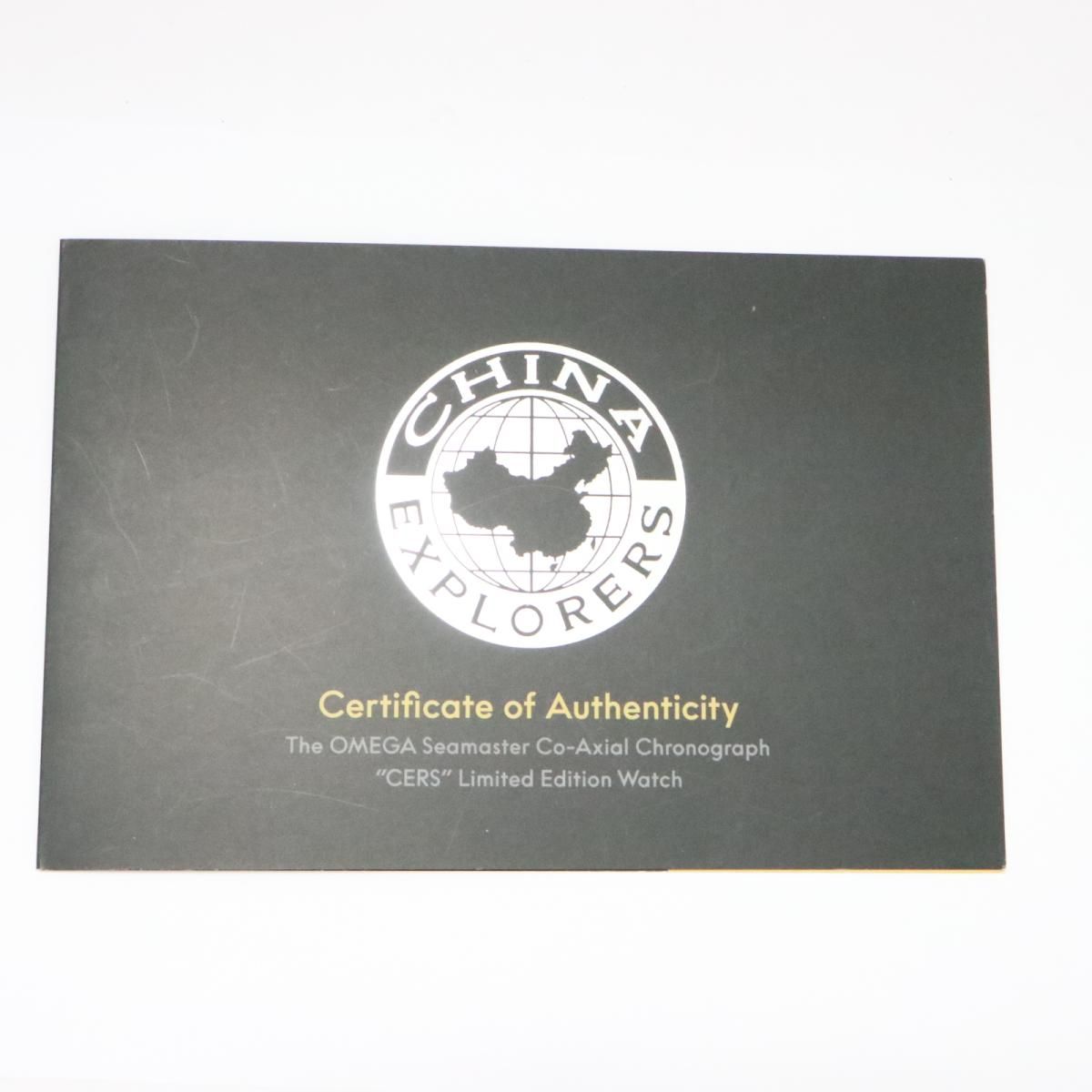 Buying
There isn't a great deal of variety among these Railmasters other than the choice of strap or bracelet, and the choice of the regular version or China Explorers LE.
Of these watches, my pick would absolutely be the China Explorers version for several reasons. Firstly, and most importantly, these watches were made in 2011, so these are much newer production than any of the regular Railmaster chronograph references. The reason this is so significant is because the early issues with the Calibre 3205/3301/3303 movements were resolved by around 2008, and the Calibre 3313 powered China Explorers models will be entirely free of these early issues. The second reason is that the red highlighted lume is not something any other Omega watch has, and the vintage colored lume on the yellow version in particular is especially special and unusual.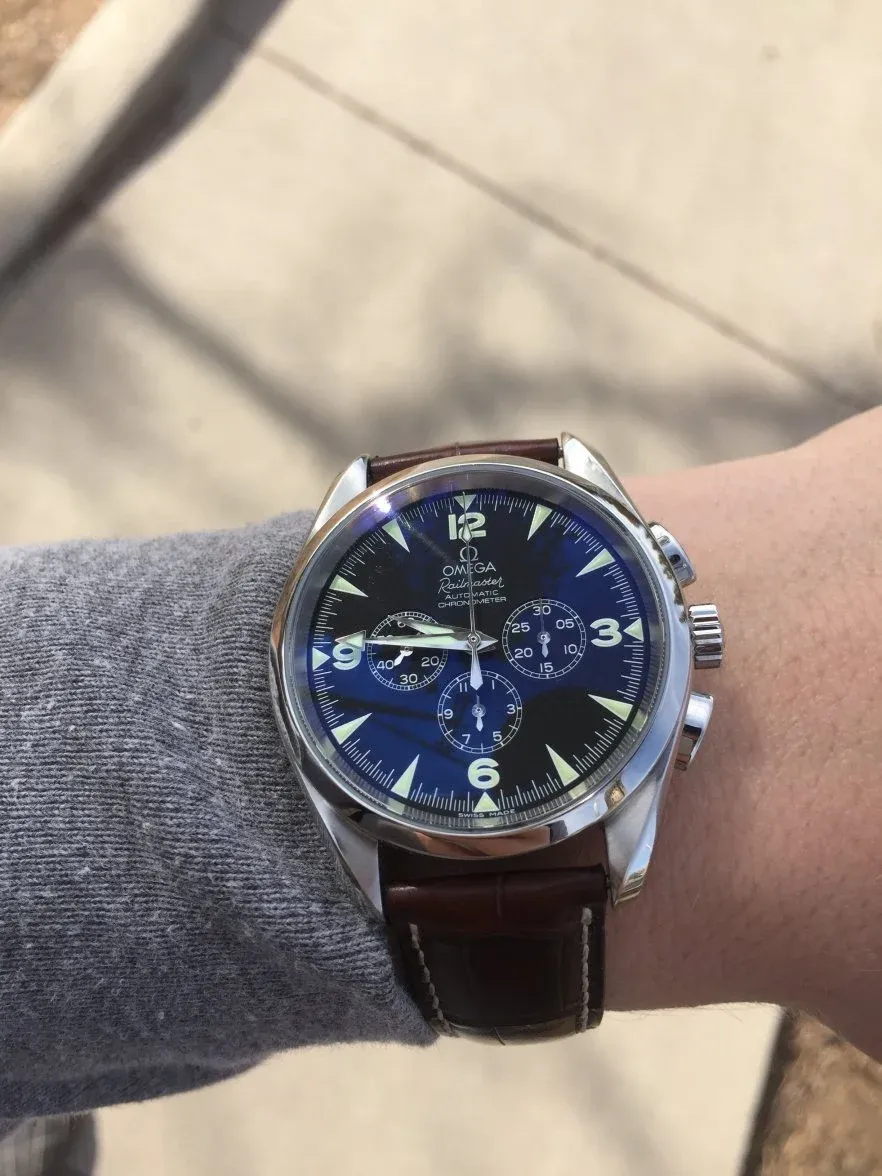 Given that the China Explorers versions are available in the secondary market for around the same kind of money as the regular watch, it becomes an obvious choice unless you particularly prefer the more monochrome aesthetic and Railmaster script of the regular watch.
There are always a variety of Railmaster chronographs available for sale at any given time on chrono24, in watch forum classifieds, and on eBay, with the later being by far the largest supply. While these watches were not great sellers, they were made for a long time, and it is very much a buyers market. Even the China Explorers limited editions, which are only 351 units each can be found for very reasonable prices. A full set is rarely worth paying a premium for as condition is a more important factor, but bracelets are relatively costly so a discount should be factored into any examples that do not have one.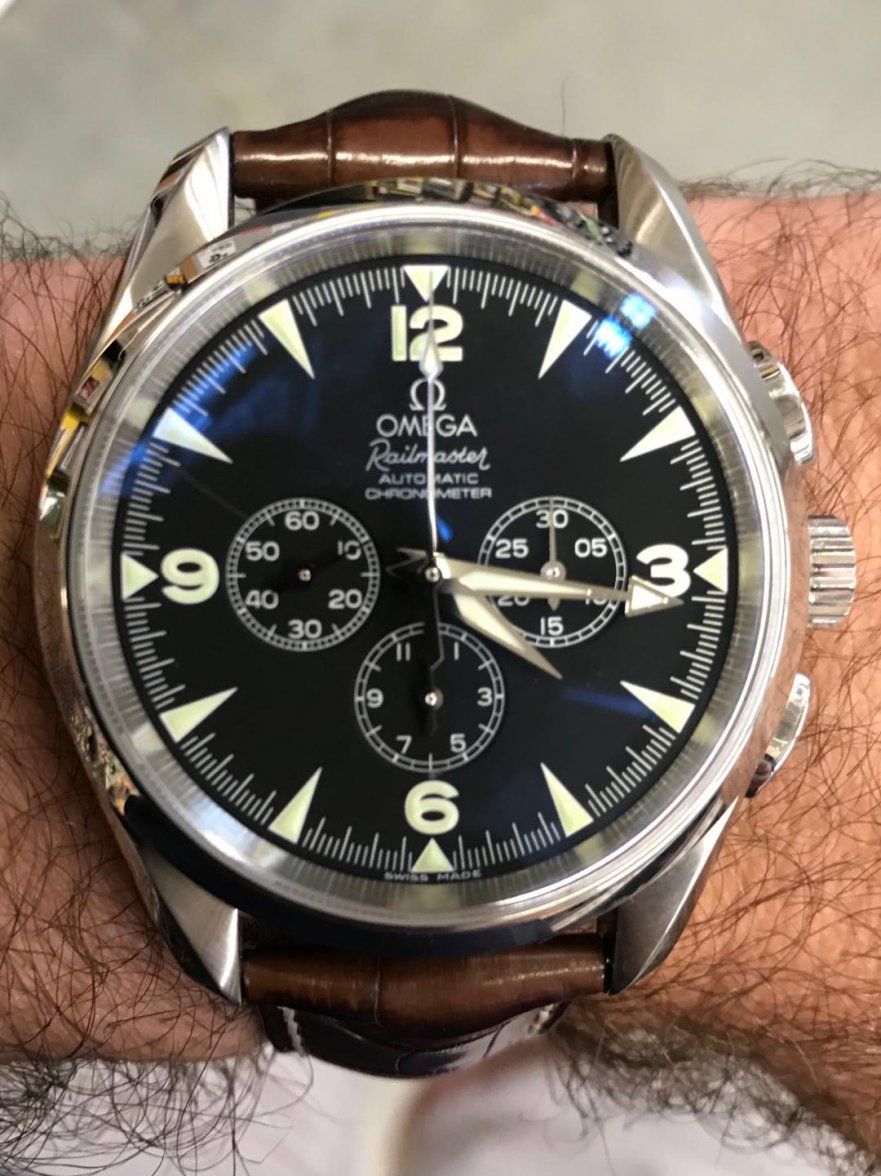 In terms of condition, these are quite solid watches with a simple design and great durability. There should not be any chips or scratches to the sapphire crystal, and the bezel should be free of any deep scratches or dents, though minor marks can be cleaned up without much trouble. The case and bracelet too should be checked for major dings or deep scratches, but minor scratches and swirls are not a big deal as these are easy to refinish. Excessive polishing, especially around the twisted lugs and case edges can make the watch look soft, so be wary of any that have been heavy-handedly prepared for sale. The biggest cost is likely to be the service, which could include the upgrade kit on early models. This can be done by an independent Omega certified watchmaker or by Omega themselves.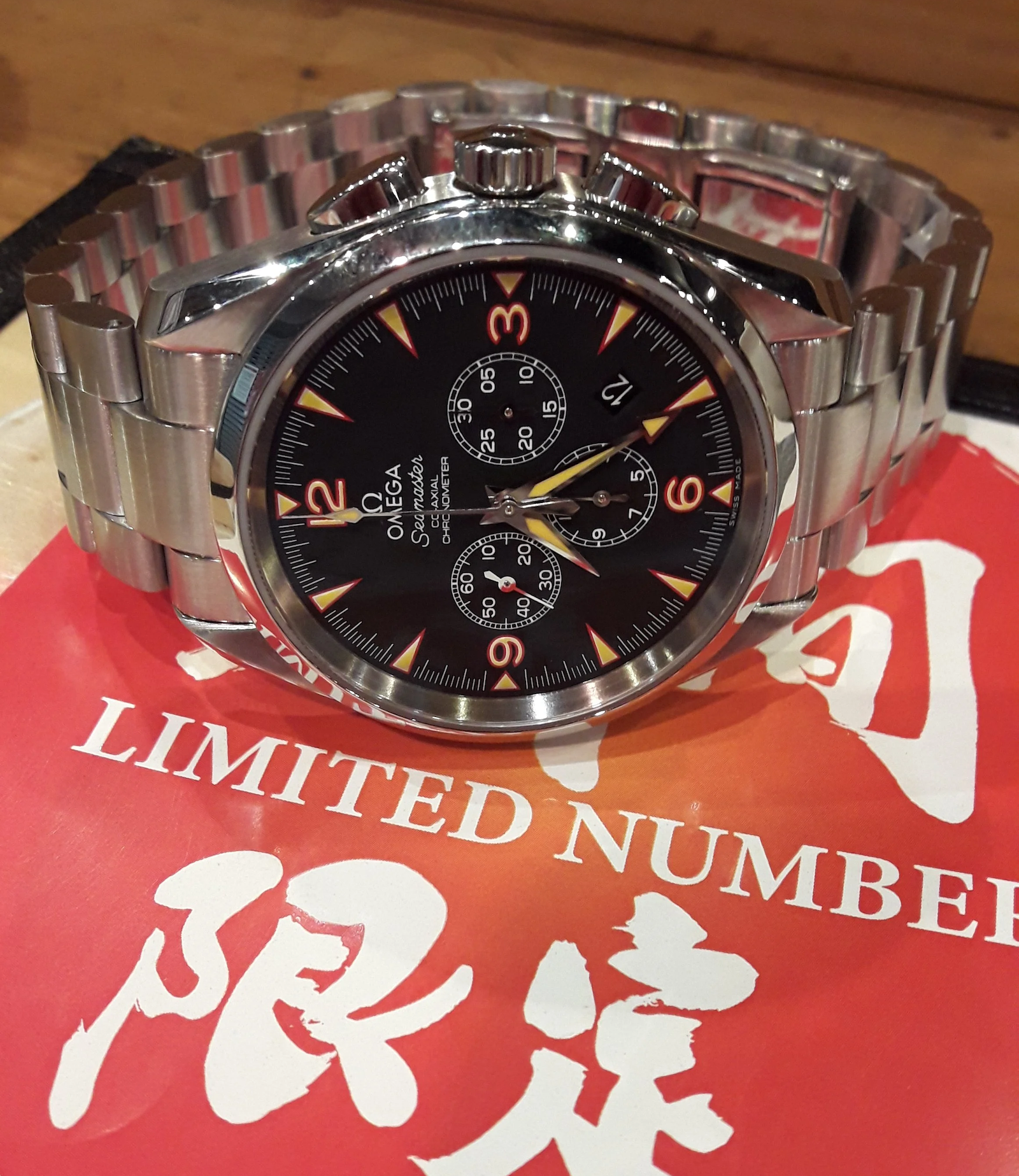 The Railmaster chronograph is an unusual Omega, whether in standard or limited-edition form. At the current prices they sell for as of late-2023, they represent very good value for money and are a thin, comfortable chronograph with a style that no longer exists in the Omega catalog. The star though really is the China Explorers edition, with a newer and better movement, some very special design features and a cool story to tell for the same money. It really is hard to go past this relative unknown Omega.